The new generation of 7th Gen Core processors, code-named Kaby Lake, were officially launched on January 3, 2017. Some say that this is just a new line of processors with the same name as the old models for branding purposes, while others say that Kaby Lake offers more than enough benefits to convince them to upgrade. In this article, MedCPU will dive into what is generally seen as the most important differences between the two Intel Kaby Lake vs Skylake to see which is better.
Comparing Kaby Lake vs Skylake Processors
Performance
Chips of Kaby Lake are better than Skylake. Although not by much, there is an improvement. Base clock speeds are faster than the Skylake processor equivalent, which applies to Turbo Boost frequencies.
You would need to use benchmark tools to detect the difference in most applications. However, it should not be difficult to detect the increase in 3D graphics power for mobile chips.
Kaby Lake U series processors (we'll get to them later) have Intel Iris Plus graphics that promise up to 65 percent better performance than equivalent Skylake chips.
Unfortunately, the Intel HD Graphics 630 GPU in desktop chips is identical to the 530 in Skylake. Only the HEVC support and VP9 support are real upgrades.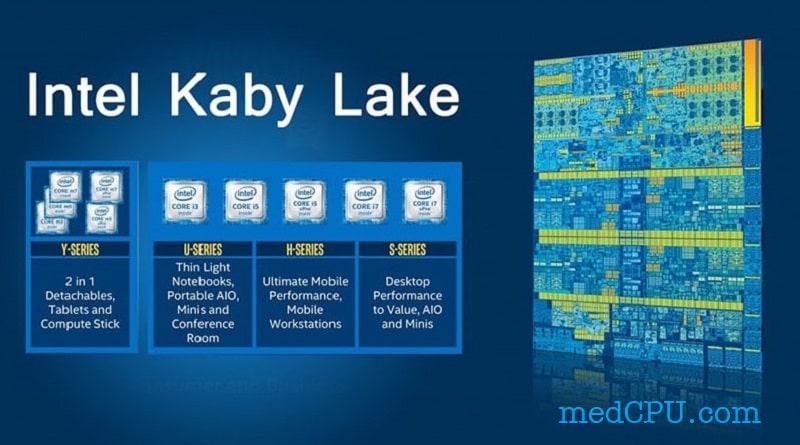 4K Video
The Kaby Lake processors have built-in support to HEVC codecs for 4K video. This is one of the key differences between the Skylake 6th generation and Kaby Lake 7th generation Kaby Lake. The processors delegate most 4K video tasks directly to graphics cards, which means that your laptop will consume significantly less power when playing 4K videos.
The Kaby Lake processors can support VP9 (a 4K video codec created by Google as an alternative to HEVC). They also support HDCP 2.2. HDCP (High Bandwidth Digital Content Protection) is designed to protect digital content from unauthorized copying.
Kaby Lake processors are far more efficient in 3D graphics. This means higher frame rates, improved resolution, and a better overall gaming experience. Intel tested Overwatch on a Dell XPS 13 laptop with a Kaby Lake processor. The laptop's specifications allowed for a 1280×720 resolution at 30fps with medium graphics settings. This is quite impressive.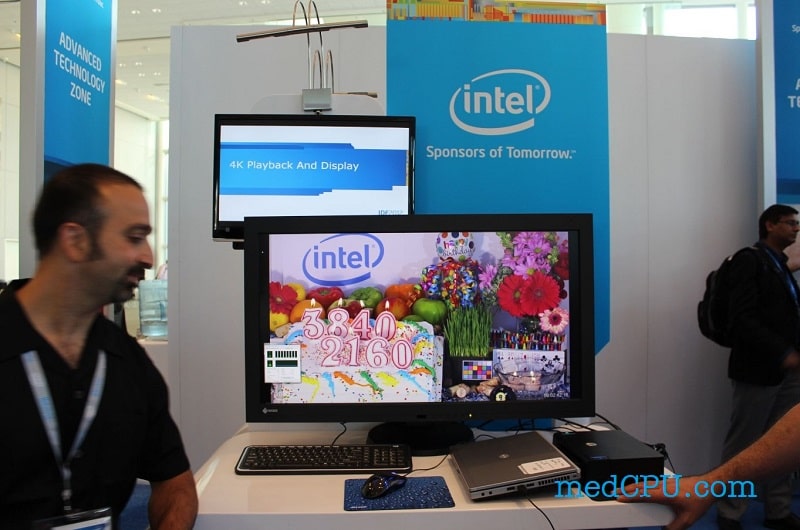 Optane Support
The 7th generation Kaby Lake and sixth-gen Skylake processors have a significant difference in that they support Optane memory. This is Intel's version of the SSD concept.
It plugs directly into the motherboard. It is compatible only with 100 series Sunrise Point chipsets and uses M.2 slots. The Optane will not work if you have a Skylake chip installed on a 200 Union Point Series chipset.
Higher Clock Speeds
Intel relies solely on tweaks and improvements to Kaby Lake, which is an optimized Skylake version. This allows for better performance and faster CPU speeds. Although the results aren't very impressive, they are still notable. Kaby Lake processors offer superior performance in 3D graphics, especially for mobile devices.
Intel Kaby Lake processors are available in two basic designations: Y and U. Skylake's m designated models have been replaced by the Y models. However, they are only available in the i5/i7 sections. For the i3 processors, the m designation is still in effect. It is impossible to determine if you purchased a m/Y-class processor or a U-class i5 CPU without knowing its full name.
>>> Read also our comparison about Laptop Processor Vs Desktop Processor
Increased Turbo Boost Frequency and Clock Speed Change at a faster rate.
Intel has optimized Skylake's architecture with Kaby Lake to increase clock speed and turbo boost. It is not clear how much this will impact real-world performance, but it should. The benchmark results released by Intel are encouraging. There is no new architecture, so Intel has only improved the Kaby Lake processor's performance is to make tweaks and optimizations under the hood.
One of these improvements and optimizations is that Kaby Lake processors can shift between clock speeds faster than Skylake counterparts. The 7th gen processors have a faster base clock speed and a better gain under Turbo Boost.
Skylake used to call processors m3,m5, and m7, but Kaby Lake Processors changed the m5, m7, and m7 to simply be i5 and i7. It will be difficult for consumers to tell if they purchase a Core M processor or the more powerful Core I3,5,7 processors.
You can only find out this information by reviewing the entire name of the processors. The names of the M models include a Y, while their more powerful counterparts have the letter U.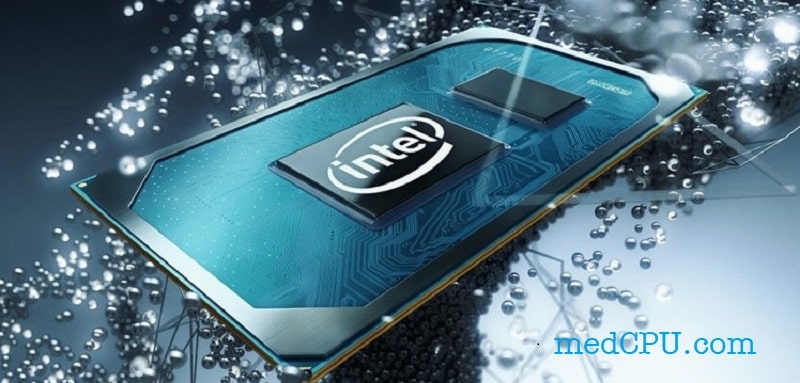 >>> Read more: Intel Core i7 vs i9 – Which Is Better For You?
USB and Thunderbolt
These additional lanes are crucial, mainly since PCIe can now be used for storage because SATA speeds are too limited.
Kaby Lake supports the latest version USB-C (USB3.1 Gen 2), allowing speeds up to 10Gb/s instead of 5Gb/s as Skylake. This is native support, so you don't need an add-in or controller. Thunderbolt 3.0 is also natively supported.
Kaby Lake systems can be equipped with 14 USB 2.0 or 3.0 ports and three PCIe 3.0 storage slots.
A Z270 motherboard like the Asus Maximus IX Extreme can cost up to PS550, but most Z270 motherboards are much cheaper.
Ultralow-power Kaby Lake Y
The confusing thing about Intel's rebranding of the ultra-low-power Kaby Lake chips to Core m, i5, or i7 is that it has changed their names.
These chips, also known as Y-series, have a TDP of just 4.5W and provide much lower performance than their U series counterparts. These chips are often used in thin and lightweight hybrids like the Dell XPS 2-in-1, but the Core i branding can trick you into believing you're getting the same chip as the XPS 13 laptop.
PCIe lanes
From Skylake to Kaby Lake, the number of PCIe lanes has increased. Both processors can support up to 16 PCIe 3.0 from the CPU. However, the 7th gen Kaby Lake models can support 24 lanes from Platform Controller Hub (PCH). This increases the number of PCIe lanes that Kaby Lake chips can help to 40.
It has the same LGA1151 socket as Skylake and should work with all LGA 1151 motherboards. Kaby Lake CPU will be able to use motherboards with the 200-series chipset. They will also benefit from more PCIe lanes.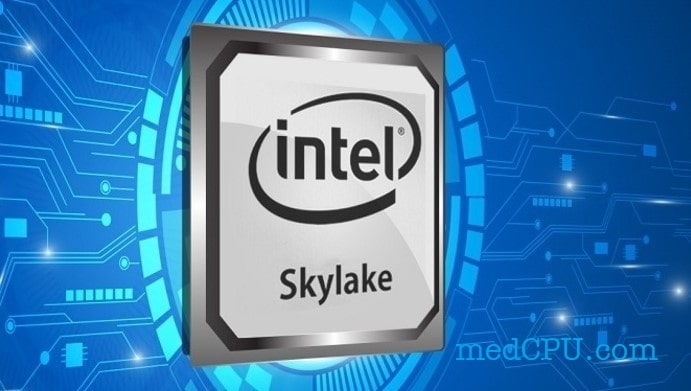 FAQs
Which Gen is Skylake?
In 2015, Intel unveiled their Skylake architecture. This architecture succeeded the brief run of Broadwell-based CPUs.
The Intel Core i7-7700K is a Skylake processor, whereas the Intel Core i7-6700K is a Kaby Lake processor. The Skylake processors are more powerful, but they are also more expensive.
What are the new features at Kaby Lake?
We have established that 7th genẻation processors perform as well as sixth-generation chips. Both processors are compatible with the LGA 1151 socket so that you can drop a Kabylake processor on a motherboard running Skylake chips (and the same CPU cooler).
However, Kaby Lake's new features make this a bad idea. The 100-series chipset does not support them. If you decide to go that route, make sure you update your BIOS before swapping chips.
A motherboard with a 200 series chipset and a Kaby Lake chip is the best combination.
What socket is 10th Gen Intel?
Intel has a new 10th generation Intel Core series for 2018. These processors use a different socket design called LGA 1151v2.
This means that motherboards for this generation must be compatible with both Skylake and Kaby Lake processors.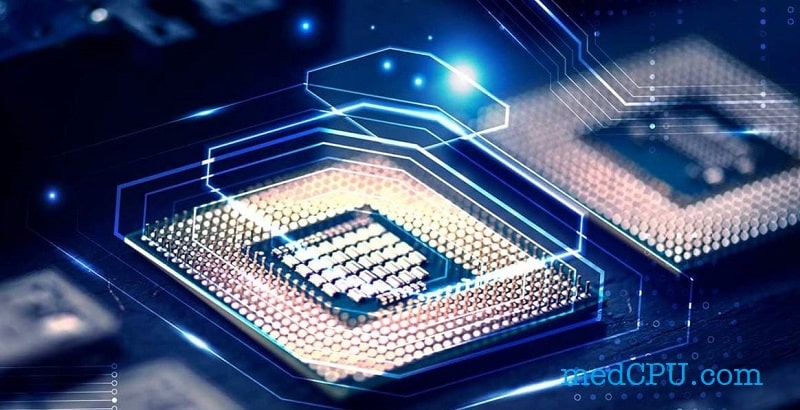 Is Kaby Lake worth the upgrade?
The term Kaby Lake refers to the newest processor in Intel's line-up, which is better in performance, power efficiency, and overclocking. But if you don't need to use the latest technology, then it may not be worth the upgrade.
What is the difference between a dual-core and quad-core CPU?
Dual-core CPUs contain two cores, or brains as they are often called. They work on one thing at a time. In contrast, quad-core CPUs have four cores and can work on two things at once.
What is the difference between an Intel and AMD processor?
Intel, or also known as International Rectifier, designs and manufactures processors that are used by many companies including Microsoft, Sony, HP, and Apple.
They are well known for their high-performance products, low power consumption, and security features. AMD is a competitor to Intel, but they do not offer any products that are better than the ones produced by Intel.
>>> Read more: Gpu Vs Cpu: Which Is Better And Why?
Conclusion: Is Skylake better than Kaby Lake?
Well, it all depends on what you're looking for in a computer. Laptops with integrated graphics will see better performance thanks to the Kaby Lake chips. You'll also enjoy better battery life and performance when streaming 4K Netflix., then you might want to go with a Kaby Lake.
A Skylake-based laptop might not have enough CPU power to run 4K video. Moreover, 4K-capable laptops are rare.
While the native 4K video support and improved 3D graphics and higher clock speeds might appeal to gamers and multimedia enthusiasts, they are not of much value to the average person. The Optane support, which includes slightly more PCIe lanes, is the same.
I hope this guide helped in some way. I tried to make it as easy to understand as possible, but if you still have questions, feel free to ask me in the comments section.