When it comes to people that play video games, the question of which laptop is the best for gaming is a constant source of debate. There are many different types of laptops, but what's the difference between a Gaming Laptop vs Normal Laptop?
Some people believe that having a gaming laptop will give them an edge over other gamers, while others feel that using a normal laptop is more than enough for getting the job done. There are many factors that must be considered when deciding which laptop will best suit your needs. Let's dive in!
Difference between gaming laptops and normal laptops
Gaming Laptop Vs Regular Laptop Comparison Table
| | | |
| --- | --- | --- |
| | Gaming laptop | Normal laptop |
| Processor (CPU) | Have high-performance processors with high clock speeds built for gaming | Have standard processors designed for light tasks |
| Memory (RAM) | Usually have between 8 GB and 16 GB RAM | Usually have between 4 GB and 8GB RAM |
| Graphics Card (GPU) | Come with a dedicated Nvidia Geforce or AMD Radeon graphics card to handle graphically intensive tasks | Mostly rely on an integrated graphics card embedded on the CPU. |
| Cooling System | Have an advanced cooling system with multiple fans to control the extra heat produced by the dedicated graphics card | The cooling system is not as advanced as that of gaming notebooks. Usually, only one fan is installed. |
| Keyboard | Feature a robust keyboard with RGB backlighting that can withstand the stresses of gaming | Feature a delicate keyboard that's built mainly for typing |
| Number of ports | Usually, have all the ports needed to connect the various gaming peripherals | Feature basics ports that are needed to connect regular devices |
| Portability | Heavier than regular laptops due to a bigger battery and extra components | Very light and perfect for travel |
| Display | Features displays with a high refresh rate of up to 300 Hz | Feature displays with a refresh rate of between 60Hz and 120 Hz |
| Speakers | Speakers are often louder than those of regular laptops | Feature standard speakers |
| Battery Life | Have bad battery life of about 6 hours with light use | Have a good battery life of about 12 hours with light use |
| Longevity | Longevity depends on use and how well you take care of them. However, due to their robust design, they can outlive normal laptops | Longevity depends on use and how well you take care of them. |
| Price | Are very expensive with a starting price of around $700 for entry-level models | Are cheaper than gaming laptops with a starting point of around $400 |
Design
Regular laptops are often thinner in design. This increases portability and convenience for users. It is a simple yet elegant design that makes it attractive for work environments. Many normal laptops have smaller frames to keep them light.
These laptops are lighter and more compact than the ones designed for gaming. Gaming laptops have a more robotic design and can be used in more colors.
They also often come with hardware lighting that is not available on normal laptops. Gaming laptops are heavier than normal laptops and often weigh more. Gaming laptops are more complicated than normal laptops. Gaming laptops also have more ports than normal laptops.
Gaming laptops are equipped with more advanced functions than normal laptops. This is why they have more auxiliary parts.
Read also Gaming Laptop vs Desktop Comparison in 2021, Click here.
Screen Size and Display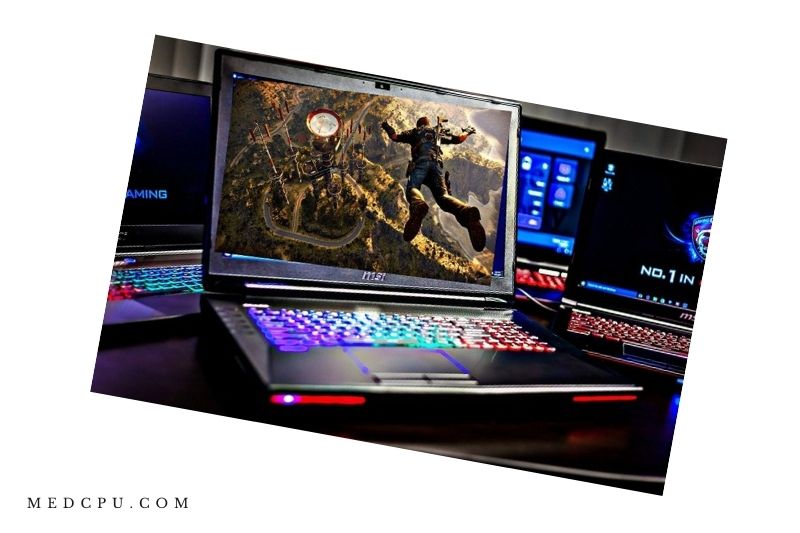 Screen size and display are essential when playing HD or 3D videogames. Gaming laptops offer a greater aspect ratio, which will allow for a more vivid gaming experience.
Most laptops can also benefit from a wider field of view by using angles. The display will be visible from nearly every angle.
Gaming laptops require a larger screen and a higher resolution. However, a normal laptop user will need to find the right balance between weight and resolution.
Keyboards
The keyboard is another difference between gaming laptops and normal laptops.
A keyboard is usually used for light tasks on normal laptops. It is less durable than the mechanical keyboards in Gaming PC. The specially designed gaming laptops have mechanical keyboards that offer greater tolerance for your thrill-filled hits.
Type Of Graphics Card
The graphic card (also known as a GPU or video card) renders images and videos on your screen. It receives graphics-related data from the processor and converts that into visual information.
There are vast differences between the graphics cards in gaming laptops and laptops with regular ones. Gaming laptops use a dedicated GPU, while normal laptops have an integrated graphic card (iGPU).
Usually, an integrated graphics card is embedded on the same chip as the CPU. It uses the same RAM as the CPU. Manufacturers often choose between processing power and graphics power when using both hardware pieces on the same chip.
This limits the integrated graphics card's power and memory. Integrated graphics cards can be used to view videos, PowerPoint presentations, or photo albums.
They have trouble running graphically heavy games, 3D rendering, and heavy photo/video editing. This video will show you what might happen if you only have an integrated graphics card.
The dedicated graphics card is separate from the CPU. Its memory, VRAM (Video Random Access Memory), and its processor, the GPU (Graphics Processing Unit). VRAM is faster than main memory (RAM) and is only used by the GPU.
This makes dedicated GPUs much faster and more adept at processing complex graphics-related data, such as games, 3D modeling, and virtual reality (VR), than the integrated graphics card. Gaming laptops with dedicated GPUs are most popular, thanks to Nvidia (Radeon), AMD (Radeon), and AMD.
RAM
The RAM decides the number of programs that can run in parallel on a laptop without affecting the computing speed. More RAM will ensure a better gaming experience. Along with RAM, VRAM (video random access memory) is also important.
VRAM is a dedicated RAM for graphics and videos, and it is an essential feature in 3D machines. Remember to check the ratings of the RAM and VRAM before purchasing a gaming laptop.
These were some essential features that need to be given special consideration. However, these same features are important in a normal laptop, but their importance in a gaming laptop is more. A special mention of 3D is necessary because today's gamers need an in-your-face experience while playing games. So, if you buy a gaming laptop today, you may opt for the 3D one.
Normal laptops typically have 2GB RAM, while Gaming laptops can support 4GB RAM or more.
Processor
When comparing gaming laptops to normal laptops, the Processor is also essential.
Gaming laptops use high-velocity processors that allow for fast processing and minimal buffering. It would be a shock to see your screen freeze during a tournament. Normal laptops don't have such fast-running quad-core processors, but they do have high-performance processors. Gaming laptops should not be below GHz.
Number of Ports
Normal laptops generally have fewer ports than gaming laptops to enable gamers to connect more peripherals like gaming keyboards, game mice, controllers, Bluetooth dongles, etc.
If you take the HP Elite Dragonfly laptop for business and the HP Omen laptop for gaming, it will be clear that they are not the same. Although both laptops come from the same manufacturer, there are differences in the number and type of USB ports.
While the business laptop has 2 USB ports, the gaming laptop has 3. Gaming laptops that have less than three USB ports are rare. Gaming laptops like the MSI GT75 Titan may have up to 5 USB ports.
Portability
Most gaming laptops are heavier and smaller than normal laptops. They have fewer components, such as fans, dedicated graphics cards, and external ports. Because they are extremely power efficient, they also have a lighter battery.
They also have smaller displays. It is easier to find normal laptops with 13.3-inch displays than gaming laptops of this size. Gaming laptops will typically have a 15.6-inch screen or 17.3-inch display.
Versatility
Gaming computers can be upgraded much more quickly than regular PCs. It is as simple as swapping out the parts. This is the same as changing the tires on your pickup truck or other vehicles.
Your vehicle may need new tires if your old ones have worn out and are not capable of handling the road as well. You would then drive to a tire shop to get new tires.
It's the same idea with a gaming laptop. The only difference is that it is the computer shop instead of the tire shop because Commercial Tire sells tires.
If your gaming laptop is older than five years and it's not running as it should, you can take it to a computer shop and get the part you need. This saves you time and money over buying a new computer.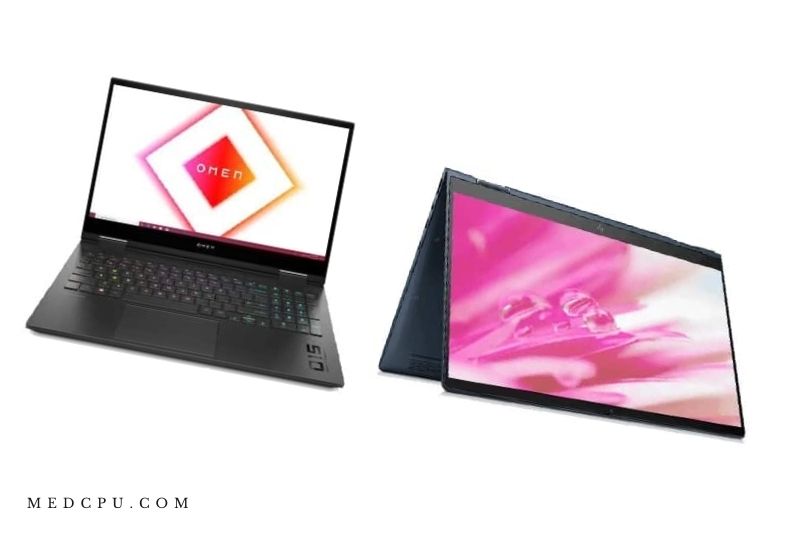 Gaming laptops are a far cry from the small, bulky machines that used to be found in briefcases. They are still not as portable as normal laptops, despite the additional hardware they have.
The Razer Blade 15 gaming notebook is small but not as portable as the HP Spectre X360 notebook.
The Razer blade 15 measures approximately 14 x 9.3 x 0.7 in and weighs about 4.6 pounds, while the HP Spectre measures 12.2 x 8-6 x 0.6 in and weighs 2.8 lbs.
Illumination
Illumination can make the gaming experience more enjoyable. Most laptops don't have any backlighting or LED illumination. Gaming laptops are often equipped with RGB LED lighting, which can give your game a more real-life feel.
Connectivity
You should have a Wifi connection as most video games are online. You will be able to connect to public hotspots to play online and can communicate with other players. This feature is essential for business purposes as well as other official purposes.
However, normal laptops often skip this feature. You can work uninterruptedly online via Wifi by replacing your normal laptop with the gaming model.
A laptop should have Bluetooth connectivity. Gaming laptops often support Bluetooth connectivity, which allows for easy sharing of data. Bluetooth will enable you to connect with Bluetooth-compatible headphones and speakers with your laptop for a better audio experience.
Related post: Macbook Pro Vs Gaming Laptop – Which Laptop is For You?
Battery Life
Battery life is essential to remember when discussing the differences between a standard laptop and a gaming laptop.
High-definition video games consume high power, and you wouldn't want to drain your battery while playing a critical part of your game. You might find it frustrating.
This is why you will need a more powerful and longer-lasting battery for your laptop. The average laptop's battery life is 5 to 6 hours after fully charging. Gaming laptops can run for 12 to 13 hours on a single charge but have stellar batteries. This improved battery life means you won't have to worry about running out of battery again.
Longevity
It all depends on how much you use your laptop. You can expect a laptop that is used to do demanding tasks to last significantly less.
Gamers who try to play graphics card and CPU-intensive games on normal laptops often experience this problem. They stop playing for a while before experiencing hardware failures or drops in performance.
You can also use your gaming laptop for everyday tasks without affecting its longevity. If both laptops are used for the same task, a gaming laptop will last longer than a normal laptop.
The gaming laptop's hardware, including its cooling system, is designed to handle light and heavy tasks. Gamers often turn their gaming laptops into their daily laptops when the hardware stops working.
Customer base
Gaming laptops tend to be more expensive than average laptops. They can go for as high as $1,200 and as low as 300$. Gaming laptops are often attractive to gamers who can afford them. Gamers who use gaming laptops are often employed in video streaming or other related fields.
People who study or work are more likely to use general laptops. Working people love regular laptops, despite their lower specs. Because it is cheaper and offers more functions, normal laptops have a greater customer base.
It's non-specialized, making it more useful for those who intend to use it for entertainment or work. Gaming laptops have a stronger following among young people and gamers who are more heavily involved in gaming.
Price
Another difference is the price. Gaming laptops tend to be more expensive than normal laptops. Gaming laptops are generally more costly than normal laptops.
It isn't easy to find good gaming laptops under $800 because of their high-performance hardware and extra features like backlit keyboards or advanced cooling systems. This means that the customer has to pay more.
FAQs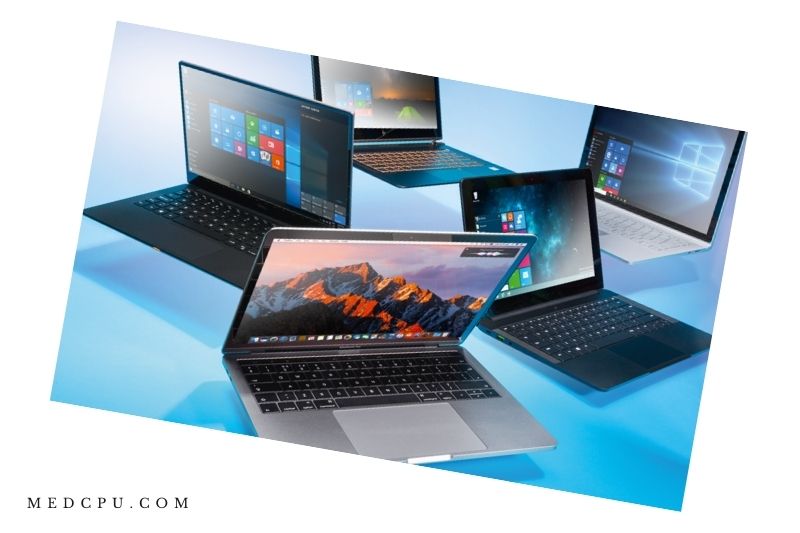 Do I really need a gaming laptop?
In some cases, people would say that a gaming laptop is necessary. Others, however, say that a normal laptop is just as good or even better for most people. For instance, a normal laptop is cheaper, less bulky, and lighter. A gaming laptop also tends to have a more limited lifespan due to the high-performance graphics card.
Can You Upgrade A Normal Laptop To A Gaming Laptop?
Gaming laptops are a lot different than regular laptops. The biggest difference between a gaming laptop and a normal laptop is the graphics card. The card for a gaming laptop is a lot better than a normal laptop because it has a much higher frame rate and a better processor speed. If you want to go from a regular laptop to a gaming laptop, you will need to change the video card and the processor.
Does gaming reduce laptop battery life?
Despite the misconception that gaming laptops use more battery power than normal laptops, the reality is that they're designed to keep battery power at a minimum.
This is because gamers are constantly plugged into an outlet, so there's no need for extensive battery life. Regular laptops, on the other hand, are typically used off-line, so they are required to have long battery life.
Would It Be Advisable To Purchase A Gaming Laptop For Work?
It may be advantageous to purchase a gaming laptop for work because of the gamer's more prevalent ergonomic needs, which require more consideration than for an average laptop user.
Generally, the ergonomics of a gaming laptop are better since it is more common for them to have adjustable heights, reclining keyboards, wrist rests, and the ability to customize the DPI of the mouse.
What laptop should I get if I want to play games and use my laptop for work?
If you are looking for a laptop that can play games and is also great for work, then it is best to buy a gaming laptop. The performance of a gaming laptop is usually much better than a regular laptop.
A good gaming laptop will allow you to play games without lagging or without freezing up. It will also be great for work because the performance will allow you to have multiple tabs open at the same time.
Conclusion
When looking for a laptop, it is important to consider what kind of applications you will be using the laptop for. Gaming laptops, for example, offer better performance when playing games and generally have better graphics cards, but this comes at the cost of battery life and weight.
Therefore, to find the best laptop for your needs you need to find the balance between performance and weight. You can use this guide as a starting point.
Thanks for reading! MedCPU hopes this guide helped you find your perfect laptop. Please feel free to share the content.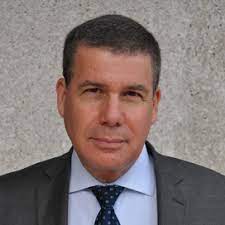 Eyal Ephrat serves as the co-founder and CEO of medCPU.com, where technology is making significant strides in the field of medicine. Through his experience in purchasing PC and laptop equipment and various other tech products, Eyal Ephrat contributes valuable insights to medCPU's mission.