Are you looking for the best gaming laptop under 800? You're in the right place!
A gaming laptop equipped with powerful hardware can deliver the required performance for most PC games. Immediately, certain features come to your mind. These features include processor, memory, as well as battery life. Each laptop has its own uniqueness and therefore has something for everyone.
This is because each person has different needs, and no one laptop will fit all. Finding the perfect gaming laptop for you that fits both your budget and your needs is possible. So let's explore the list of the 8 best gaming laptops under $800.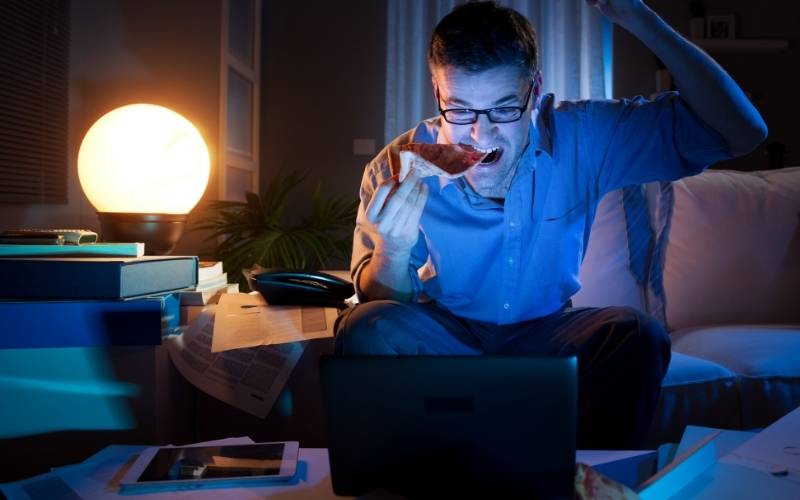 List of 8 Best Gaming Laptops Under $800 Of 2021
1. Dell G3 15 3500
When it comes to laptops, Dell is a well-known brand. The Dell G3 15 is our top choice because of its outstanding all-around performance. It has one of the most impressive sets of specifications.
It comes packed on a laptop gaming that costs less than 800 dollars. It has a 10th-gen Intel processor, a "Ti", top-end GPU, wireless connectivity, and much more. Let's discuss the specifications of the laptop.
It has a 15.6-inch Anti-Glare display, which can produce images at 120Hz. The laptop's peak brightness is 250nits. It also looks modern thanks to its narrow bezel design.
The Intel Core i5-10300H 8-core processor has 16 threads and provides the laptop with its processing power. This processor is great for gaming and can do most productivity tasks like 3D modeling, AutoCAD, After Effects, and video editing.
The laptop's graphics card is the Nvidia GeForce GTX1650Ti. This is a better option than the regular 1650. The laptop has 4GB of GDDR6 memory, which is sufficient to provide lag-free gaming.
The 8GB of memory in the laptop is DDR4 RAM and operates at 2933MHz frequency. The laptop's storage is pure SSD and has a capacity to store 512GB. It's a PCIe NVMe SSD that promises quick read and write. There are two options for connectivity: Bluetooth 5.1 and Intel Wi-Fi 6AX201 Dual-Band Wi-Fi.
Pros
120Hz IPS display
Very affordable
Excellent viewing angles and high contrast ratio
Cons
Only 57% of sRGB coverage exists.
2. MSI GF75 Thin – Best 17-inch Gaming Laptop
Gaming laptops are heavy. The MSI GF75 Thin Gaming laptop is an excellent choice if you want a slim and lightweight gaming laptop. The MSI GF75 Thin Gaming Laptop offers the most powerful hardware for under $800 and almost no compromises in performance.
The larger 17.3-inch display is available on the laptop at a 120Hz refresh speed. This is one idle option for smooth gaming. The IPS panel offers full HD resolution.
The Intel Core i5-10300H processor, the 10th gen Intel CometLake processor, has a base clock speed of 2.5GHz and a maximum clock speed of 4.5GHz. It is equipped with 4 cores and 8 threads and can handle 1080p gaming perfectly.
The laptop packs Nvidia GeForce GTX1650 GPU and 4GB of GDDR6 video memory. It promises the best gaming performance for a budget of $800. The laptop also has 8GB DDR4 RAM, 512GB NVMe SSD, which is a decent amount of memory and can store many game data.
The connectivity section has a decent selection of I/O ports. These include 3 x USB Gen1 Gen1 ports, 3.5mm 1/1 AMP+ Gold Flash jacks, and 1 x USB Type C port. The laptop supports Bluetooth 5.1 and Intel Wi-Fi 6. Gaming esthetics are also available, and the laptop comes with a Per-Key RGB Backlit keyboard.
Pros
Bright and big display
Excellent package at a great price
The build includes metal surfaces
Cons
Average battery life
Connectivity could be better
Read also:
Best Gaming Laptop Under 2000 2021: Recommended For You
How To Build A Gaming Laptop? A Complete Guide 2021
3. Lenovo Legion 5 – Powerful AMD Processor
Lenovo Legion 5 is another gaming laptop from the world's top laptop manufacturer. It costs less than $800. This laptop's advantage is the AMD Ryzen 7 series processor. This device is controlled by the AMD Ryzen7 4800H chip, one of the most efficient chipsets. This processor is powered by TSMC's 7nm FinFET architecture.
NVIDIA GeForce GTX1650 GPU is a gaming-oriented graphics card that offers 4GB GDDR6 video RAM and a high-performance graphics experience. This laptop has a small design that is ideal for gaming and provides sufficient cooling support.
The laptop's front has a 15.6 inch Full HD IPS panel at a 120GHz refresh speed. This screen is sharp and has a faster refresh rate. It's perfect for smooth gaming. The 8GB RAM on the memory front is combined with 512GB SSD storage.
All of the necessary connectivity ports are available. It is rare for modern laptops to have an optical drive that can run DVD drives. This can be a great addition to those looking for an optical drive laptop.
It is a powerful gaming laptop that boasts the most recent hardware and other useful features. This laptop is a great choice if you're looking for a gaming laptop at a reasonable price of around 800 dollars.
Pros
Very powerful processor
Decent Display
GTX 1650 GPU
Cons
Keyboard missing RGB
International Variant Locked Bios
4. Acer Nitro 5
The Acer Nitro 5 is a budget-friendly option that I recommend for those with less than $800. It has a great set of hardware that allows for flawless gaming and lag-free gaming. The laptop features a 15-inch IPS LED-backlit display that has a 1920×1080 resolution and a 60Hz refresh speed.
The processor is an Intel Core i5-9300H Octa-core process with eight processing threads. It operates at a base frequency 2.4GHz and can be overclocked to up to 4.1GHz.
This processor is what most gaming laptops under $800 offer at a slightly higher cost. The laptop's GPU is also comparable. The laptop comes with the Nvidia GeForce GTX1650 GPU and 4GB of GDDR5 RAM.
It offers 8GB of DDR4 RAM at 2666MHz frequency, making it an even more value package. The storage is 256GB PCIe NVMe SSD. This can be a little less than most gamers would like, but it's still great gaming laptop deals. If you have a tight budget, you can purchase an additional HDD or SSD to increase the storage.
Pros
Amazing gaming performance
Port USB-C
High-quality speakers
Cons
Gaming sessions that are longer may cause slight overheating
Better build quality is possible
5. ASUS TUF Gaming AS15 (GTX 1650).
ASUS TUF Gaming A15 is available in many SKUs (i.e., There are many SKUs (i.e., Although the Ryzen processor is the most affordable, it is better than the vanilla GTX 1650 that this machine comes with. This means this laptop can't claim to be the fastest in terms of gaming performance at this price.
The 144Hz display is not an option on a machine costing less than $800. While you won't be able to play the most difficult games at speeds exceeding 144FPS (CS: GO and COD), older games like CSGO and COD will be able to reach those levels if you are comfortable playing on low settings.
The ASUS TUF Gaming A15 is an attractive option for gamers who want to play competitively in fast-paced games where effective frames are crucial.
The 512GB SSD and long battery life make it stand out from other options on the page. This is assuming that you aren't bothered by the chunky build.
The screen's color gamut is a bit narrow and may not be suitable for colorwork. However, it has a good contrast ratio and can handle high brightness levels, making it an excellent machine for gaming.
Pros
AMD CPU is good for low-level tasks
Screen resolution: 144Hz
512GB SSD
Very long battery life
Cons
Not particularly lightweight or portable
Color gamuts that are narrow
6. HP Pavilion
HP is the undisputed winner when offering gamers a wide range of gaming laptops below $800. We chose the HP Pavilion Gaming Laptop due to its outstanding features.
It comes with the 8th Generation Intel Core i5 processor speed up to 4.0GHz, ensuring a smooth gaming experience. You can keep track of all the buttons with the backlit keyboards at night without needing to wake anyone by turning on the light in the room.
The HP Pavilion Gaming Laptop, like the Acer Nitro 5, also features dedicated NVIDIA GeForce 1050 Ti video graphics. This is paired with the FHDIPS anti-glare screen to protect your eyes from irritation during long gaming sessions. The HP Pavilion Gaming Laptop's 8-hour battery life means gamers will be able to play longer.
The HP Pavilion Gaming Laptop has a 1TB hard drive, which allows you to store more games. The 8GB RAM is also available, but unfortunately, it cannot be upgraded. It is lightweight (5.18 lbs) and easy to transport.
This laptop is among the most affordable gaming laptops in 2021. The HP Pavilion Gaming Laptop is compatible with the Windows Mixed Reality headset.
Pros
8th Generation Process with up to 4GHz Speed
Video graphics dedicated to NVIDIA GeForce 1050 Ti
Combination of the anti-glare screen and thin bezel
It is easier to transport lightweight items
Extended gameplay can last up to 8 hours on a single charge
Large storage space
Cons
The RAM cannot be upgraded
A DVD writer is not included in the package.
7. Asus TUF FX504 – Best built-in Cooling system
Overheating is one of the main factors that can affect the performance of your computer. Dual fans are included in the Asus FX504 to solve this problem. These fans feature a 3-speed Overboost.
This gaming laptop is affordable and features anti-dust tunnels as well as a design that improves the airflow. These features combine to extend the FX504's lifespan and improve your gaming experience. There is much more to the Asus FX504 that meets the eye.
It boosts the 8th Generation Intel Core i7 Processor to a speed of 3.9GHz. The Asus FX504 comes with NVIDIA GeForce GTX1050 Ti, which provides a better gaming experience.
The Asus FX 504 gaming laptop is among the most affordable at under $800. It weighs only 5.1 pounds. This budget gaming laptop of 2021 includes 'Gears of War 4' and 'Age of Empires – Definitive Edition'.
The Asus FX504 also features a 15-inch HD display that gives you a clear view of every detail of the game. The red-backlit keyboard allows you to keep your fingers on the right track in low-light environments.
The laptop boasts 8GB RAM, but it lacks storage capacity with 256GB Flash memory Solid State. The Asus FX504's main drawback is its 4-hour battery life. If you can overlook this, it will be a great gaming laptop.
Pros
The lightest gaming laptop on the market in 2021
Dual fans and a 3-speed Overboost feature ensure your laptop stays cool
Innovative self-cleaning and anti-dust features
It runs on 6 processors, which guarantees better performance
Includes the 8th Generation Intel Core i7 CPU
Cons
Storage space is limited to 256GB.
The battery lasts for only 4 hours, so it is not recommended to be used outdoors for long periods of time.
Related:
How To Clean Laptop Fan? A Complete Guide 2021
How To Use Laptop As Monitor For Ps4? A Complete Guide 2021
8. MSI GV62 – Best MSI gaming laptop under 800
The MSI GV62 is a great choice for fashion-conscious people who have a strong sense of style. The MSI GV62 gaming laptop is a slim and affordable gaming laptop that features a brush aluminum chassis.
This combined with the thin bezel, makes it look great. The MSI GV62 is not just about its design. The gaming laptop has great performance. The Intel Core i5 processor is included with this laptop, which can run at 4.1GHz.
The MSI GV62 has an incredible display. The display is 15.6 inches FHD and IPS-Level, making it easy to see even the smallest details. It also includes the powerful NVIDIA GeForce 1050 Ti graphics card.
The MSI GV62 is a budget gaming laptop that can expand to 64GB of RAM. This is one reason why it stands out from other gaming laptops. This gaming laptop is limited to 512GB of storage, which is not bad but could be better.
Every gamer will love the MSI Dragon Center feature, which comes with MSI GV62. This feature will allow you to maximize your gaming experience and free up memory.
The audio boost feature uses an integrated AMP (Audio Power Amplifier) to increase audio detail by 30 percent. These features allow for longer gaming time and a maximum battery life of 7 hours with the MSIGV62.
Pros
For environments with low lighting, backlit keyboard to ensure you are in control
Extended outdoor adventures can be extended by up to 7 hours with a battery that lasts as long as 7 hours.
Elegant design and a chassis made of brush aluminum
The 8th Generation Intel Core processor is available
Uses 4 processors
The MSI Dragon Center offers a game boost
Cons
Extremely heavy at 7.6 lbs
Storage space is not too big.
Best Laptop For Gaming – Buyers Guide
Processor
The processor is an essential part of a computer and plays a major role in the system's performance. The processor has a significant impact on how smooth your gaming experience is.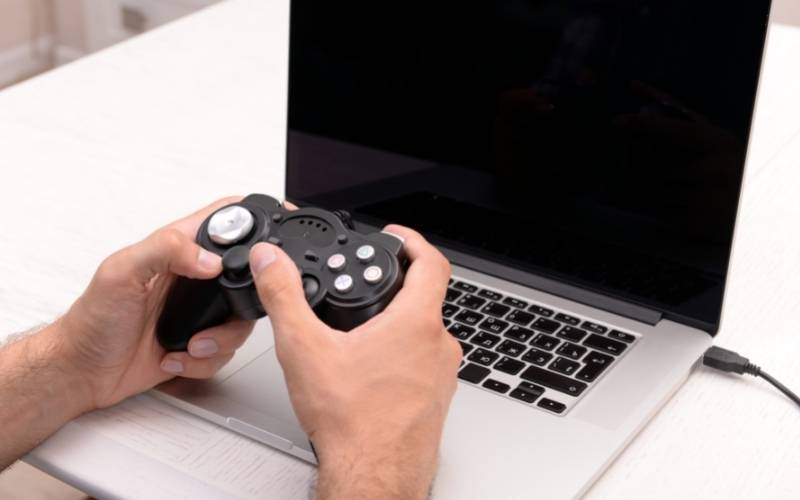 It is important to check what processor the laptop comes with before you spend around $800. To run AAA games, you will need at least a Core i5 CPU.
However, this price range allows you to get a Core i7, which truly does justice to the high price. You also get the performance that you actually pay for.
This article includes a few gaming laptops that come with a Core i7 CPU. You should also keep in mind the generation of your processor. The latest generation offers enhanced performance.
Graphics card
The dedicated graphics card is the second most important component of a gaming laptop. The GPU of a computer's system determines the overall graphics quality of the game and the frame rate per sec. A good graphics card will allow you to enjoy your favorite games fully.
A gaming laptop with a minimum of 4GB VRAM and an NVIDIA GeForce 1050 Ti or higher is a good choice if you have a budget of $800. These graphics cards can make gaming smooth and last you for at least two years.
RAM
You need to consider how much RAM the gaming laptops have. A laptop with more RAM is more efficient and faster. Multitasking is made easier by the RAM, making it both practical and functional. It prevents games from being slow or glitchy.
This budget allows you to get 8GB RAM and other high-quality specifications. This is enough RAM for most games. You need to know what RAM you are getting.
DDR5 RAM is more suitable for those who spend around 800 dollars. DDR4 RAM, however, is more popular. A laptop with an upgradeable RAM option is always a better choice.
Display and Resolution
Before you buy a gaming notebook, make sure to consider the resolution and display size. You would typically find a 15.6-inch FHD display with a resolution of 1920×1080. Some laptops have special software that improves the image quality. These extra features are worth noticing!
You should also consider the screen-to-body ratio and the side bezels. The average laptop has a 15.6-inch display with a 1920 x 1080 resolution. The screen-to-body ratio and thickness of the bezels are the real differences.
Storage
You should also consider the storage capacity of the gaming laptop. You should look for a gaming laptop with an SSD rather than a traditional HDD at this high price of 800 dollars.
SSDs are faster and can significantly reduce loading times when playing video games. An SSD of 256GB would be ideal for this price range and would meet the needs of most gamers, particularly beginners.
It is also important to check if the laptop offers expandable storage. While most gaming laptops have an expandable storage option, it is worth looking at. A few laptops offer both an SSD and an HDD. These laptops offer the best of both HDD and SSD. It is important to consider the storage capacity and type.
Battery and Connectivity
Finally, if you are interested in connecting other devices to your laptop, it is worth looking at the external connectivity options on a laptop. Numerous laptops in this price range offer multiple ports and card readers. A few laptops come with a DVD drive.
Next, take a look at the battery life of your laptop. It can be difficult to charge the laptop every few hours because of how much gaming uses up the battery. A laptop should be able to run for at least 4-6 hours when gaming.
FAQs about Best Laptop Under 800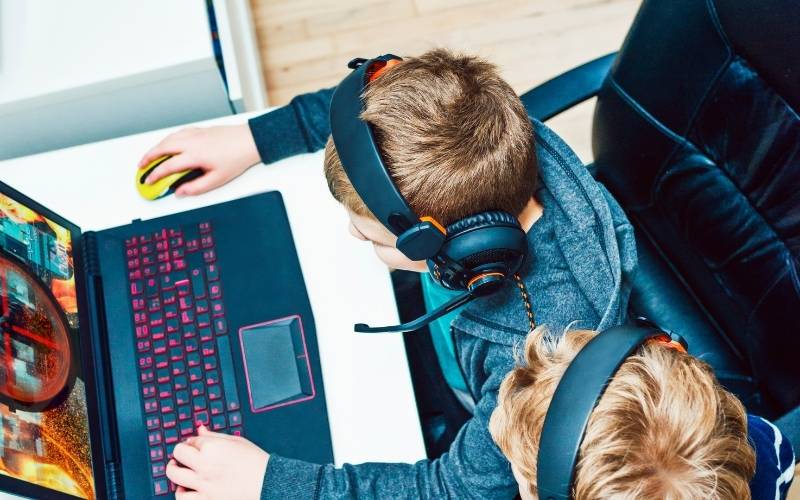 1. What is the best affordable gaming laptop?
MSI GF65 Thin – Best Ultra Cheap Gaming Laptop.
Asus TUF Gaming A15 – Best Budget AMD-Powered Gaming Laptop.
Lenovo Legion 5i – Best Budget 17-inch Gaming Laptop.
Gigabyte Aorus 5 – Best 15-inch Budget Gaming Laptop.
Asus ROG Zephyrus G15.
Dell G3 15 Gaming.
Acer Predator Helios 300.
Read more:
https://www.ign.com/articles/the-best-cheap-gaming-laptops
2. Are gaming laptops good for everyday use?
Ordinary laptops are great for serious gamers. They don't slow down their graphics and speed. A gaming notebook is a good choice for ordinary use if you don't intend to play but still enjoy some of its standard features.
Read also:
https://gamingsnap.com/are-gaming-laptops-good-for-everyday-use/
3. How much should I pay for a gaming laptop?
You can spend anywhere from $800 to $5,000, depending on your budget and your choice of games. A system that weighs between 4 and 20 pounds will likely cost you between $800 and $5,000. Follow the advice and tips below to find the perfect gaming laptop.
Related:
https://www.laptopmag.com/articles/gaming-laptop-buying-guide
Conclusion
Medcpu hopes you found this article helpful in finding the best laptops under 800 to suit your needs. Many of these laptops have powerful batteries that can provide hours of outdoor play. You can be sure to find a budget gaming laptop with all the same benefits as high-end gaming computers if you follow our guide.