Gaming laptops are becoming increasingly popular, but this doesn't mean they're all the same. Finding the right gaming laptop can be hard to do. With so many brands to choose from, there are many different features to consider.
You may want to consider your budget or your needs in terms of hardware. Some laptops are meant for work, while others are geared towards more casual gamers. Some have high-end graphics cards to help with gaming, others come with a ton of RAM, and there are even some with really great battery life.
What To Look For In A Gaming Laptop? For those interested in adding a gaming laptop to their arsenal, knowing what's important is key to ensuring you don't waste your money on something that isn't worth the price.
Things to consider when buying a gaming laptop
Design
The design of your laptop is essential. This section should also cover the design and feel of your keyboard. Gaming keyboards should look great. Features such as backlit keyboards are almost essential for serious gaming.
Although I enjoy gaming in the dark and turning off the lights, sometimes it isn't easy to control my character when I cannot see the keyboard.
This problem can be solved easily by a nice-looking backlit keyboard. You also want your gaming laptop to look great. Many gaming laptop manufacturers go out of their way to make gaming laptops that look professional.
While it may not be as important for overall performance as you might think, many gamers consider the overall appearance and feel of a laptop to be just as important as its ability to perform. You want a laptop that is beautiful and still has the most recent hardware.
Display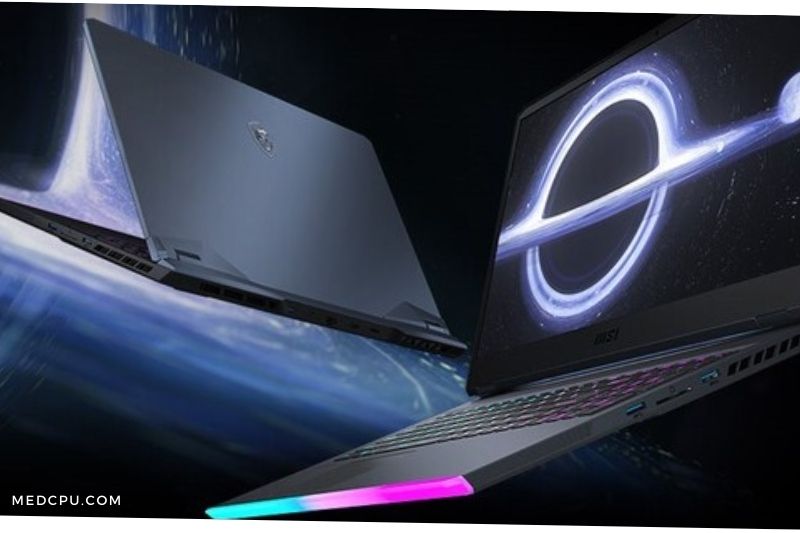 While they are often forgotten, displays are vitally important. The built-in screen is the only way to see your games if you don't connect your laptop to a display.
Size: Most gaming laptops come with 15-inch or 17-inch screens. However, some large systems have panels of 18 inches and a few systems that have 14-inch displays. It is up to you what size screen you prefer, but keep in mind that the bigger the screen, the heavier the laptop.
Resolution: You should never settle for anything less than a 1920×1080 display. You will rarely find one with a lower resolution. But if you do, go for it. You can get 4K screens (3840×2160) on some gaming laptops. However, you may still need to adjust some settings, particularly if you have enabled ray tracing.
Refresh rate: Most laptops will have a 1080p resolution and a 60Hz screen. For many gamers, this is sufficient. While higher resolution displays (2560×1440, 3840×2160, and 3840×2160) look great, they are only 60Hz. For some gamers, 1080p might be the best choice.
FHD displays are available from some vendors with faster refresh rates, such as 144 Hz, 248 Hz, or 360 Hz. This allows for smoother gaming. To take full advantage of FHD displays, you need a powerful GPU and settings that emphasize frame rate rather than graphical fidelity.
Nvidia GSync and AMD FreeSync: Some notebooks, especially the top-end gaming notebooks, have technologies that sync the display and the graphics cards. This eliminates ghosting and screen tearing.
Avoid touch screens. They can reduce battery life and make the display too glossy.
Read more: What To Look For In A Gaming Monitor? Things to Know 2021
GPU
For a gaming laptop of high quality, the graphics card (or GPU) is the most critical piece of hardware. You can adjust your graphics settings to get better game performance, and your card will be better.
Although better graphics don't necessarily mean a better gaming experience, you won't be disappointed by the fantastic graphics you see when you play.
You should also consider the amount of memory on your card. Although it doesn't impact performance, the amount of memory can affect how detailed your card can render. For the best performance, you will need the highest quality card and the most RAM.
NVIDIA's GeForce1080 series of graphics cards are the industry standard. However, there are many options. FutureMark has a benchmark that shows how each card performs.
CPU and RAM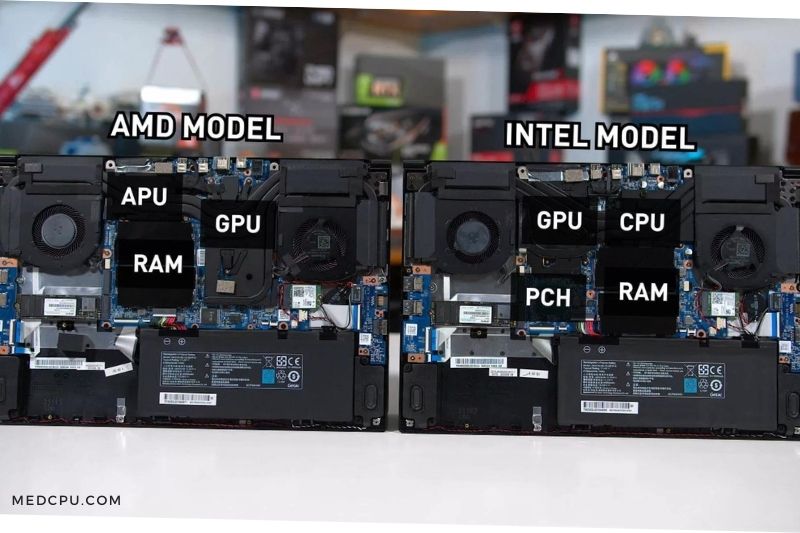 After selecting your video card, now it's time for the CPU and RAM to be examined. Your computer's heart is the central processing unit (or CPU). The CPU controls everything on your computer, including gaming.
Your CPU will continue to process graphics while playing video games, even though they offload most of it to your graphics card. RAM determines how much data can be stored in memory for processing. This means that the more RAM you have, the faster your CPU can access it.
You need to choose a processor capable of handling the task and have enough memory to allow your CPU to run at its best. Intel processors are the best choice in today's market. The Intel i7 eight-generation series of processors is recommended for gaming. Pay attention to the letters at the end of your processor model number.
Not all i7 processors will be created equal. The K line of processors is recommended for gaming as they offer more power than other i7 processors.
For gaming, I recommend a minimum of 8GB RAM. A laptop with at least 16GB of memory is ideal. If you're serious about gaming and want to learn how to make your laptop more powerful, a dedicated gaming laptop will not need to have more than 16GB.
Storage
Gamers face a constant challenge with storage. While games can take up lots of space on your hard disk, larger hard drives are generally slower.
There are two main types of hard drives available today: SSD and HDD. SSDs, also known as solid-state drives, are faster in reading and writing speeds, making them ideal for installing your operating system or your favorite games.
They are smaller than the HDD. An HDD (or hard disk drive) is a traditional hard drive that's been around for decades. These drives are usually larger and offer more storage space, but they spin slower than an SDD, so the read and write times don't match up.
If you can, get a laptop with both. A 512GB SSD with a 7200rpm HDD is ideal for today's market. It will give you ample storage for files and possibly a few games you don't play often or that don't require frequent load times.
If you are forced to make sacrifices, the largest SSD that you can afford is my recommendation. You will get the best storage and speed without spending as much. These days, things are changing. However, as of now, I believe that this is the best choice for you.
Keyboard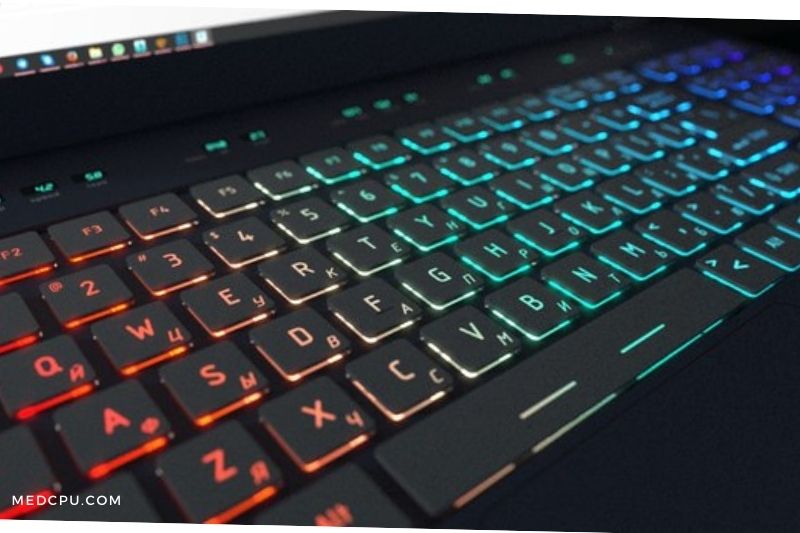 If you intend to play a lot of strategy or shooting-based games, a keyboard may be your primary input device on gaming laptops.
It is important to consider key elements such as key travel, actuation, and support for features such as anti-ghosting (allowing you to push multiple buttons simultaneously for combos so that you don't miss any) and n-key rolling over (allowing for you to use multiple buttons at once to access them all).
The ideal distance between keys should be 1.5mm to 2mm. Look for keys that are neither too soft nor too hard to press. Most gaming laptops will include some form of backlighting. Most laptops will only have one red/white/backlight.
However, some models will offer RGB lighting that can either be configured per section or key. These lights not only look cool but also make it easier to find the right keys for gaming.
Read more: How To Disable Laptop Keyboard? Top Full Guide 2021
Battery Life
When you are looking for a gaming laptop, don't be too concerned about battery life. Gaming laptops are resource-intensive and can drain the battery faster when they're in use.
An average gaming laptop should be capable of delivering 8 hours of power from the plug. Anything more would be too costly. This shouldn't be a problem as you will always have power to your gaming laptop, whether it is in turbo or performance mode.
What are the specific offerings of certain brands?
Each brand of gaming laptop has its unique sauce. Some laptop brands have unique hardware designs, while others are more focused on custom software.
These are just a few:
Alienware (Dell) – Alienware has entered the thin-and-light game with the Alienware M17. But Alienware also created its desktop-class powerhouse, the Alienware Area 51m. Dell also produces its entry-level machines.
Asus – the Asus Republic of Gamers has some very cool designs. ROG Gaming Center software allows you to share information about your device, including temperature, storage, RAM, and RAM usage. The Armoury Crate program lets you customize RGB backlighting. Asus also produces the Zephyrus G14 AMD laptop, which we consider to be the best.
Acer – Acer is well-known for its affordable hardware. However, it has impressed us with innovative products like the Predator 21X, which features a curved screen and a mechanical keyboard. PredatorSense lets you monitor and adjust your fan speed and CPU usage.
HP – HP's Omen line has a more sophisticated design but still retains its gamer aesthetic. The Omen Command Center app displays CPU and GPU usage and RAM utilization and offers a network booster that allows you to prioritize bandwidth.
Gigabyte & Aorus – Gigabyte, and its sub-brand Aorus, offer a variety. Aorus models are slimmer and more expensive than Gigabytes but have more color options. Fusion software is available for RGB customization, regardless of which model you choose. Aorus machines include Command and Control, which allows for quick overclocking.
Lenovo – Lenovo's gaming line is called Legion and was recently simplified. Instead of creating new software, the company modified its Vantage app to highlight CPU, RAM, and HDD info. There is also a button that can boost fan speeds.
MSI – MSI's gaming computers are usually large, black, and red. However, the company's recent Stealth Thin proved that it could be more subtle. The trademark dragon logo will always be visible.
MSI also includes Dragon Center software. This was recently redesigned. It provides system monitoring, customizable keyboard backlighting, and control of multiple performance profiles.
Razer – Was someone saying Chroma? Razer's design has been praised for its RGB lighting and is one of the most innovative in the industry. Razer Synapse allows you to record macros and adjust the lighting on your accessories and laptops.
Related posts:
FAQs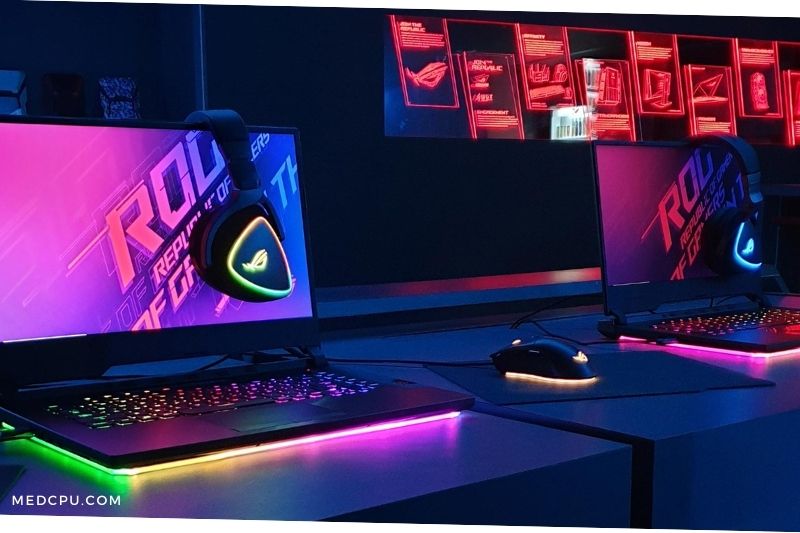 What should I spend on a gaming computer?
A good gaming laptop should cost at least $700. You will need to upgrade your laptop within the next 1-2 years. It won't allow you to play many of the more resource-intensive, complex games.
Do Gaming laptops last long?
While gaming laptops aren't as durable as desktops, they can last for 3-4 years and still perform at a high level. It depends on how often you use it and what games you play. Gaming laptops used for League of Legends and PUBG will last you closer to 6 to 7 years.
Is a gaming laptop more expensive than a regular laptop?
In many cases, yes, but there are definitely exceptions. The number of extra features and power needed to run games will make it substantially more expensive, but sometimes they can be less expensive.
Related: Gaming Laptop vs Normal Laptop – Which should You Buy? 2021
What are the benefits of investing in a good gaming laptop?
The first reason is better visual and sound quality. A great gaming laptop may not be as realistic as a gaming console, but it is far better than a conventional laptop. It can provide you with crystal clear visual experiences.
Second, it is more comfortable than a regular laptop. This is due to the high-end components that are used to run it. As you know, a gaming laptop's cooling system works very hard. Because of this, your fingers may cramp during long periods of time.
Third, a great gaming laptop lasts longer than a conventional laptop.
It may cost you an extra few thousand dollars, but you will definitely enjoy it for a longer period of time. The reason why is that the components are very durable.
Conclusion
By following this guide, you will identify the things you should look for when buying a gaming laptop easier.
That will save you from the trouble of purchasing the wrong item. I know it is not really an easy job because this has been said, but it is necessary to follow.
Thanks for reading our guide. Keep supporting us so we can get back again with more exciting guides and helpful advice.
Video: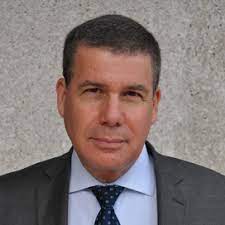 Eyal Ephrat serves as the co-founder and CEO of medCPU.com, where technology is making significant strides in the field of medicine. Through his experience in purchasing PC and laptop equipment and various other tech products, Eyal Ephrat contributes valuable insights to medCPU's mission.