The laptop keyboard is one of the most important tools on your computer. In this article by Medcpu, you'll learn how to disable laptop keyboard. This is a great way to save battery life and limit the risk of accidentally typing something when you don't want to. It's also an easy way for children or guests who are unfamiliar with your computer to avoid accessing files they shouldn't be touching.
How to Disable Laptop Keyboard in Windows Easily?
Linux, Ubuntu, Mac OS are just a few operating systems that offer different implementations. If you are only temporarily disabling the keyboard, it is much easier. It's more difficult if you want to disable it permanently. We have explained both of these options to you, so don't worry.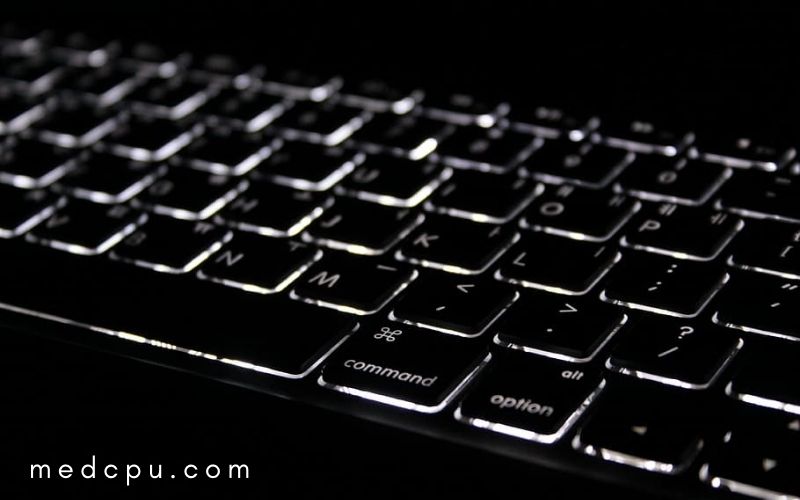 How to Temporarily Disable Laptop Keyboard
These steps will be sufficient to disable the keyboard of your laptop until it restarts. You can use the Device Manager to uninstall its drivers. This is a quick and easy way to disable the laptop keyboard if you don't mind restarting your computer now and again.
Let's take you through the steps:
Open the Device Manager by typing "devmgmt.msc", in the Start Menu Search box.
Expand Keyboards
Right-click the Netbook Keyboard device > Uninstall
Re-enabling it can be done at any time by restarting your computer.
You will be asked several times to verify your uninstallation. Accepting any suggestions is a sign that you will not be able to restart your Laptop. Restarting your laptop can restore the keyboard to its original condition.
How to use a USB keyboard on a laptop
It is easy to connect a USB keyboard and a laptop. Once the drivers are installed, you can connect your USB keyboard to your laptop. Your laptop's keyboard will continue to function even if the USB cable is connected.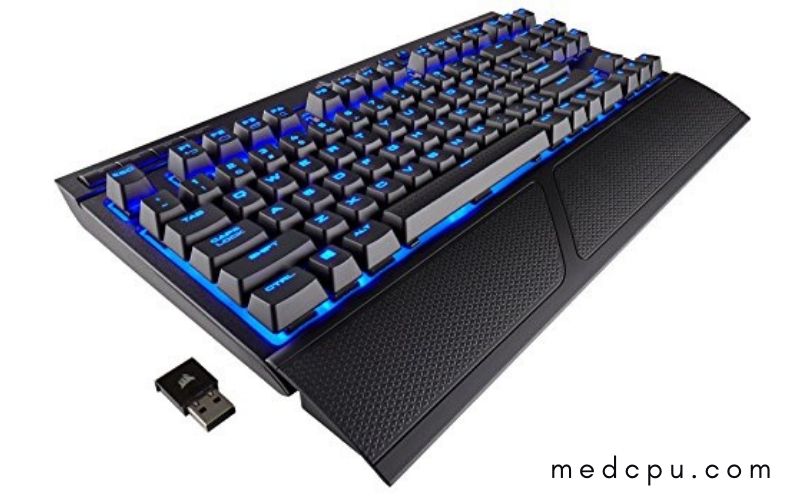 How to use a Bluetooth keyboard on a laptop
It's not difficult to use a wireless external keyboard.
Go to Settings > Devices> Bluetooth > Make sure Bluetooth is on your laptop
Please turn on your external keyboard and make sure that it is charged. If necessary, switch to pairing mode.
Click 'Add Bluetooth or another device' from your computer and then click 'Bluetooth'.
The device will be searched, and, with some luck, the external keyboard will be found. To complete the connection, click on it.
Read also: How To Connect Wireless Headphones To Laptop? Top Full Guide 2021
How to permanently disable laptop keyboard
It will be more difficult to disable the keyboard permanently on your laptop. To permanently disable the keyboard on your laptop, you will need to turn off Windows' ability for it to install the laptop keyboard driver automatically. Otherwise, the keyboard will come back to life each time you reboot the machine.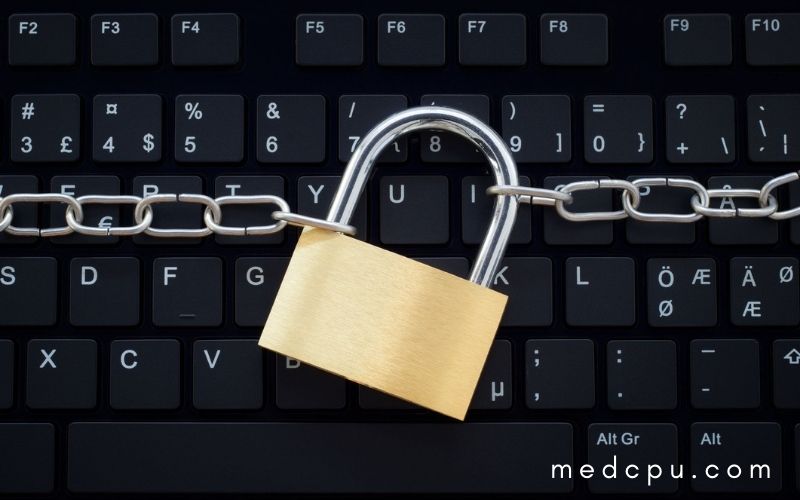 This will permanently disable your keyboard.
Go to Start, then type "gpedit.msc" into the search box
Click on Computer Configuration and go to Administrative Templates > Device Installation
Next, go to Device Installation Restrictions, Enter to open Local Group Policy Editor. There are a few options to the right. You can right-click on Prevent Installation Of Devices Not Described By Other Policy Settings and edit this option to make it enable.
Once you have completed this step, you can return to your Device Manager and continue the steps at the end of this article. The laptop keyboard driver must be uninstalled. If you reboot your computer, it won't automatically install it. Your keyboard will stop working.
This is a permanent change. If you want to reactivate the keyboard in the future, there's an additional step.
It's a good idea at this point to go into gpedit.msc to revert the change. This will allow you to install the driver again in the future if you so choose.
Using Third Party Apps to Disable Laptop Keyboards
Windows 10 does not offer a straightforward way to disable your laptop's keyboard. You don't have to worry about this tedious process. The third-party app makes it much more manageable. There are many applications available online that can disable Windows' keyboard. We have provided a list of options that can disable specific keys and trackpads to help you solve your problem.
KeyFreeze
KeyFreeze, a free utility program that can be used to quickly disable your keyboard on Windows PCs and laptops' built-in keyboard, is available for download. You can install it in just a few mouse clicks. Run this program on your System to lock your laptop keyboard.
After it has opened, you'll see the Lock Keyboard button and the Mouse Button. Click on it to disable both devices simultaneously. This software has one drawback. You cannot disable each device individually. Both devices can be disabled in a matter of seconds.
To turn on the keyboard and mouse again on the disabled keyboard, press Control + Alt + Delete keys simultaneously on the keyboard, then click ESC on the keyboard keypad. Keyfreeze, free software that can quickly disable the laptop keyboards, is the best.
Keyboard Locker
You first need to download Keyboard Locker on your Laptop. Next, download the Keyboard Locker software to your laptop. Then install it on your Hard Drive. Finally, open the folder. There are many files in this folder. However, you only need to locate KeyboardLocker.exe. To disable your laptop keyboard, follow these steps.
Double-click on KeyboardLocker.exe for the software to be installed on your Laptop.
After the software is launched, you'll see the tiny keyboard icon in your notification area. This indicates that the software is not yet ready for use.
To unlock the keyboard, press Ctrl+Alt+L. This will lock the keyboard. The locker icon will change to indicate that the keyboard is now locked.
You can also re-enable your keyboard by following the same procedure. You can disable all the keyboard keys, including Nums Lock and Caps Lock.
How to Disable Any Specific Key on Your Keyboard?
If you do accidentally press one of the keys on your laptop's keyboard, even if you don't use them, you can disable it using third-party software. To resolve these problems, it is often sufficient to disable a particular keyboard key altogether. It's not going to be disabled forever. It can be easily turned back on when you want it. KeyTweak App or Simple Disable Key Software can be used to disable specific keys.
If you wish to disable a specific key on your Laptop Keyboard, please follow the steps below. Both programs are safe and straightforward to use.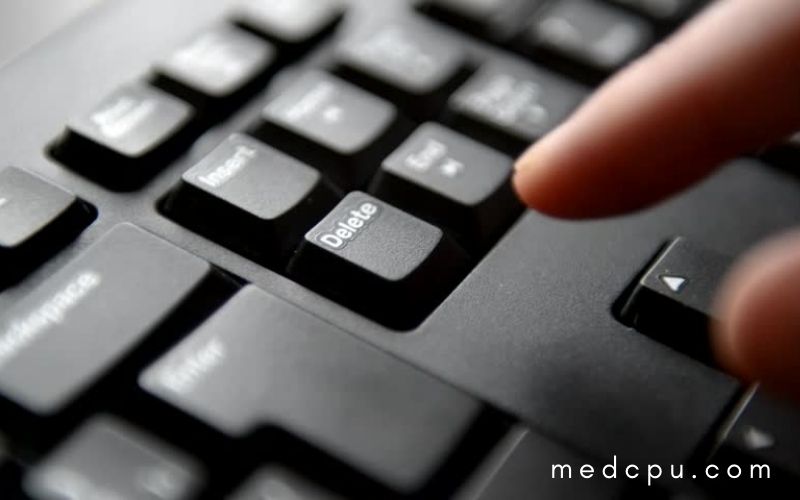 KeyTweak App
Get the software here.
After the program has been downloaded, please open it and then click Yes when asked. Click I Agree to install the software.
After downloading and installing the program, launch KeyTweak and follow any prompts.
Click on the key that you want to disable. You can view the key numbers and key names in the Keyboard Controls menu.
Click Apply to make the changes effective. Next, click Yes to reboot your laptop.
Simple Disable key
Install the Simple Disable Key software on your laptop.
Double-click on the icon to start it once it is done installing.
After it opens, select the key option field.
You will now need to choose the key you wish to disable. You can also add keys to simplify the process.
After you have selected any Key, press OK.
How to Disable The Laptop Keyboard on Mac
Apple's Macbook laptop is undoubtedly the best on the market. What if you need help cleaning your keyboard? There are many options, but there is one that's simple and easy to use.
You can use the Terminal to control your Mac's environment in developer mode. It works the same way as Windows Command Prompt but can disable your MacBook keyboard using just one command.
To confirm, copy the command and enter your password.
sudo kextunload
/System/Library/Extensions/AppleUSBTopCase.kext/Contents/PlugIns/AppleUSBTCKeyboard.kext/
Now If you want to re-enable your mac keyboard to get back to work! You just need to paste this command with the help of a trackpad!
sudo kextload
/System/Library/Extensions/AppleUSBTopCase.kext/Contents/PlugIns/AppleUSBTCKeyboard.kext
FAQs
Can I accidentally lock your keyboard?
Your whole keyboard may be locked.
How do I fix my keyboard not typing?
It is easiest to turn your keyboard upside down and gently shake it. Most often, any material beneath or within the keyboard will be shaken out of the device. This will allow the keys to function again.
How do I enable my laptop keyboard after disabling it by Device Manager?
Move your mouse to the bottom right and click on the Windows icon. Select Device Manager from this list. Expand the keyboard. Right-click on the HID keyboard and choose the option that states Enable.
How do you lock and unlock a laptop keyboard?
Press Ctrl+Alt+L to lock your keyboard. To lock your keyboard, the Keyboard Locker icon will change to show that it is locked. Nearly all keyboard input has been disabled. This includes function keys, Num Lock, Caps Lock, Num Lock, and most special keys found on media keyboards.
Conclusion
We have discussed all the possible ways to disable a laptop keyboard. You can choose any of these methods as per your requirement and convenience. We hope this article has helped you to disable your laptop keyboard. If it hasn't, please don't hesitate to reach out for help!
Read more: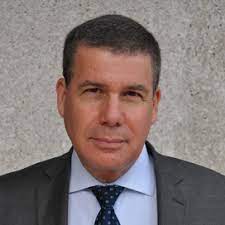 Eyal Ephrat serves as the co-founder and CEO of medCPU.com, where technology is making significant strides in the field of medicine. Through his experience in purchasing PC and laptop equipment and various other tech products, Eyal Ephrat contributes valuable insights to medCPU's mission.