Which is the best computer brand to invest in between HP vs Apple Laptops – The two biggest players in the computer market are Apple and HP? Hewlett-Packard has been struggling with posting its first profit since 2015, while Apple is one of the most valuable companies in the world.
There are many advantages and disadvantages to both. Apple's computers are great for multimedia purposes, while HP has a wider range of available products. This should be a decision you make after taking your needs into consideration.
In this article, MedCPU will compare these popular brands, so you can make the best choice for your needs.
About Apple Brand
Apple has experienced the most rapid growth of any of the brands over the past decade. Although HP has been at the forefront of computing for a long time, it is fair to say that Macbooks have grown in popularity over recent years. It's true, however, that the number of HP laptops sold is more than three times as high as Macbooks.
What is the secret to Macbook's popularity? Let's look at the Macbook Pro as well as the Macbook Air.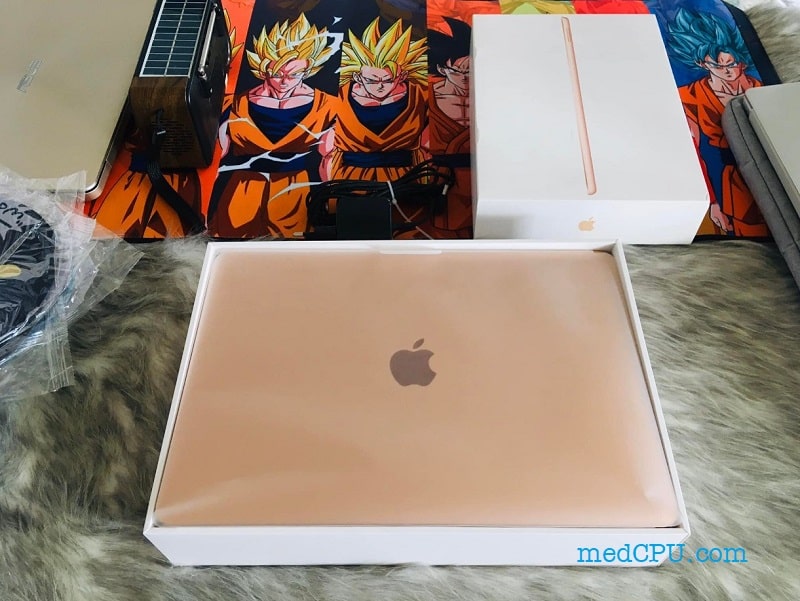 MacBook Pro
Apple's main laptop is the Macbook Pro. This is a popular choice for both consumers and businesses. Many universities offer Macbooks to students. Tech companies also love the Macbook for their employees.
It is because they are so easy to use. After a few weeks, you'll wonder why you ever used any other device.
Many people think that the Mac OS interface is superior to the Windows OS on HP laptops. It might seem daunting to switch from Mac OS to Windows, but it could be worth it if you don't need Windows.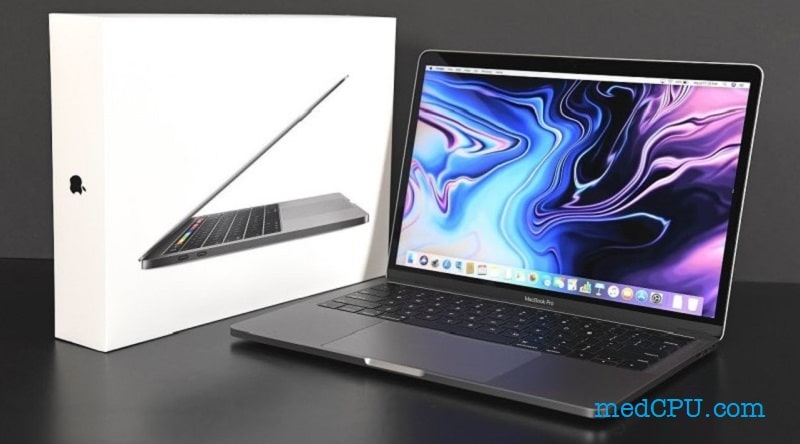 The Macbook's UX is not the only thing people love about it. Other benefits include that viruses are most commonly designed for Windows computers and that you are unlikely to experience security problems with a Macbook.
You will also find useful software, such as iMovie, to edit video clips. Many people find Macbooks more appealing than their competitors.
Apple is known for its excellent customer support. Another selling point is that you can get your Mac repaired at any Apple store technician if it has problems.
MacBook Air
If you are looking for something less expensive, the Macbook Air is an option. Although it's the more affordable of the two models, the base model costs approximately PS1000, so don't expect Apple to offer any discounts.
Apple has made the Air more comparable to the Macbook Pro in design and quality in recent years.
It is worth mentioning that the Macbook Air's base model used to be equipped with an i3 CPU in the past. Many people found this surprising, considering that the laptop retails for around PS1000 for an i3 CPU.
Compared to the PS1000, you would spend on an HP laptop to get at least an Intel i5 processor. This was the clear distinction between HP and Windows processors and what you would get with a Macbook Air.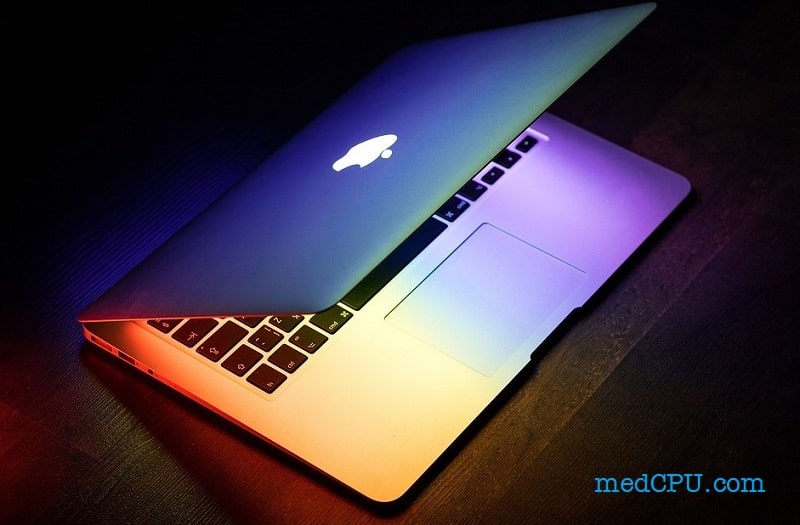 Apple's M1 processor has made all this possible. The 8-core processor can compete with an i5 processor or an i7 processor and has pushed the Apple Macbook Air and Pro ahead of their competition.
Apple has undoubtedly reduced the gap in power between HP laptops and HP laptops last year.
About Apple Laptops
User-friendly
Apple computers are simple to use, with many trackpads that allow for advanced gestural controls. This makes computing fun and intuitive. It is fantastic that the laptop's power cord can unplug itself if it is accidentally stepped on. Most users confirm that the laptop's power-saving is excellent. You will have fewer problems as a user. However, to fully understand the machine's workings, you don't need to be a hacker.
Design
They have a fantastic design and a slim appearance. They are an excellent choice for most users. The aluminum case makes it feel great to have a lightweight and elegant device. Apple batteries are small, but they are powerful. The batteries are equipped with fuel gauges that can ensure the battery lasts for at least five hours.
The laptop's lighting allows you to type even in darkness. For keyboard illumination automation, the keyboard has light sensors that are backlit. It is the perfect screen brightness for typing. There are many colors available, so buyers have many options. So, customers can order online their custom-made color brands.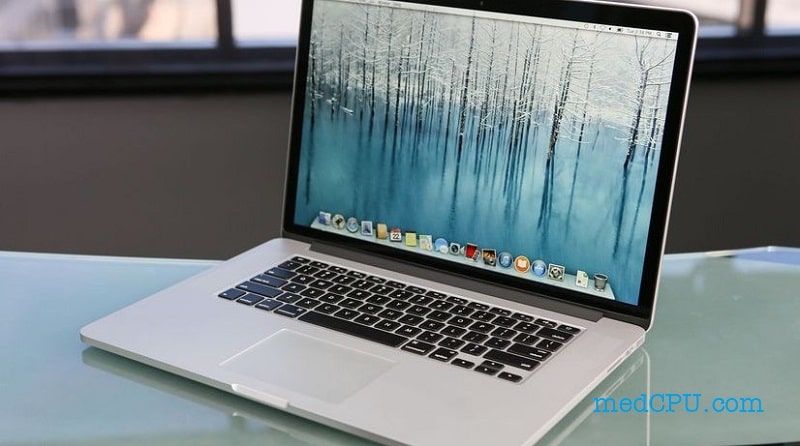 >>> Read also our Best gaming laptops under $1500
Advanced Features
These laptops are reliable, future-proof, simple, and easy to use. These laptops have many advanced features, such as Bluetooth wireless connections and stereo speakers. The processors are faster than older processors and produce better results. You can also do video editing and gaming with ease, thanks to the processors.
Apple's wireless Wi-Fi receptions are possible because they have wireless antennae. This allows users to connect quickly to Wi-Fi hotspots and access the internet soon.
These fantastic video cameras can capture photos and videos that can be uploaded on blogs and podcasts or for personal use. The camera can also be used for video chatting or conferences. Apps built into the machines allow users to create podcasts, blogs, websites, and other media.
Apple laptops can be operated from a distance of up to 30 meters with their powerful remote controls. These machines excel in watching movies, listening to and recording music, as well as taking photos.
About HP Brand
People overlook HP as a brand when they are too busy looking at Apple or other cheaper Asian brands such ASUS, Acer, and Lenovo. It's worth considering HP, as they make some great laptops at an affordable price.
Hewlett Packard, formerly Hewlett Packard, has been around for decades and still makes some of the most popular laptops in the world.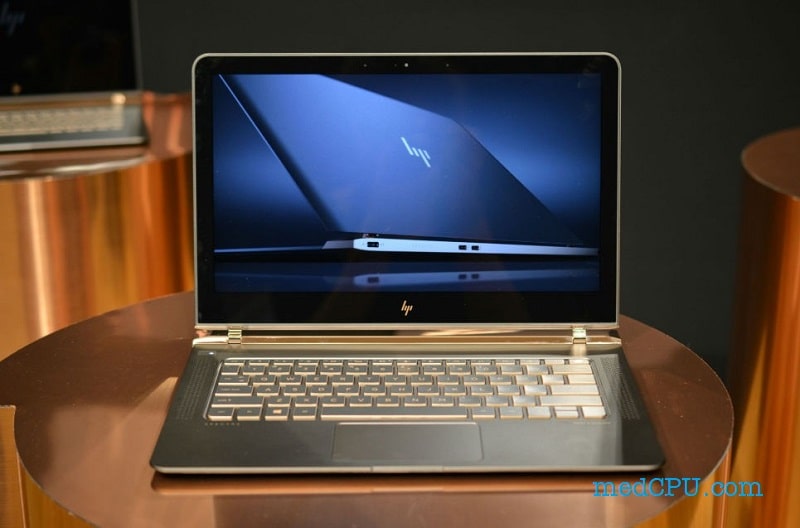 Different HP laptop brands
HP Spectre
There are many models from HP, including the Envy series and the Omen series. These series are specifically designed for gaming. The HP Spectre is one of their most popular laptops, and the Spectre x360 is one of the most sought-after this year.
This product is a premium HP range, and it's a lot more expensive than the other HP products. For the same price as an 8GB RAM, 32GB SSD, and i5 Processor Macbook Pro, you can get a 16GB RAM, 512GB SSD, and i7 processorx360.
This is the obvious advantage to choosing a brand such as HP over Apple: you will get a better laptop for your money. This is a common criticism of Apple and one reason many prefer to buy a Windows laptop.
HP has one of the largest selections available. When we compare it to Apple's two popular laptop choices, it leaves us with more options. Although the Spectre range can be expensive, it is worth looking at if you're in search of a new laptop.
OMEN: HP Gaming Laptop
These machines can provide an immersive experience for customers, whether you're a beginner or a professional. These machines have 16GB RAM, a Core I7 processor, and NVIDIA GeForce graphic. FHD displays with faster refresh rates ensure customers have seamless visuals.
You can upgrade SSD, RAM, or HDD with one-panel access. The Dragon Red Backlit Keyboard features 26 keys rollover and advanced cooling technology to ensure that the machines don't overheat.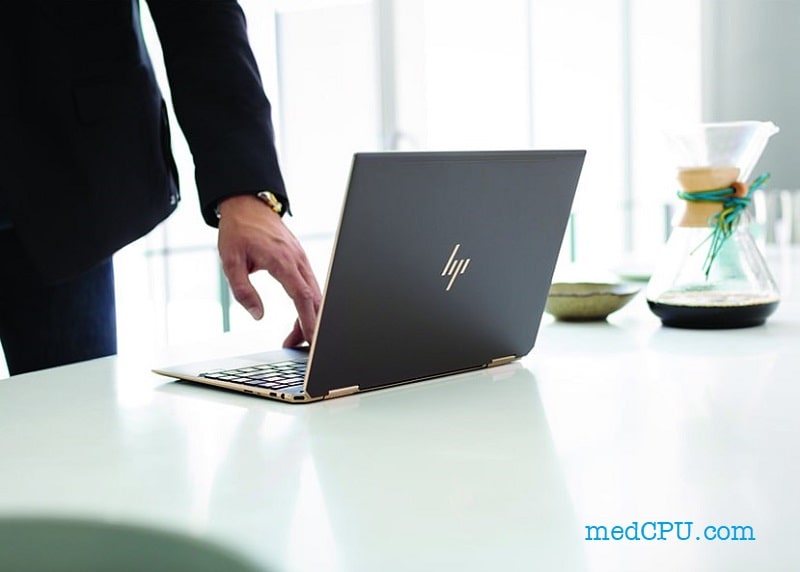 HP Pavilion Gaming Laptop
This fantastic machine will take care of your work, studies, and gaming. This laptop is multi-tasking friendly and can be used for multi-gaming. The laptops are equipped with powerful core processors, which allow them to run multiple applications simultaneously.
You can play any game you like with the NVIDIA GeForce Graphics and 144 Hz refresh rate. The 1TB HDD has enough space for all your favorite games. The Narrow Bezel display has 4K resolution and 3 USB ports that allow you to attach additional monitors or devices.
HP's Envy 17
You will feel envy if you settle for less than HP Envy 17. The Intel(r) Core i7-7-720QM processor can take you from 0-60 with Turbo Boost Technology up to 2.80GHz. It has a 750GB (5200RPM) SATA hard drive that provides ample storage space for all your media.
The Complete HDHP Ultra Bright View Infinity LED Display (1920×1080) will enhance your entertainment, providing excellent sound quality for music and gaming. Other essential features include Wireless LAN 802.11b/g/n WLAN, Bluetooth, and USB for wireless connectivity and printing. It has a built-in HP webcam and a remarkable 7.51 pounds.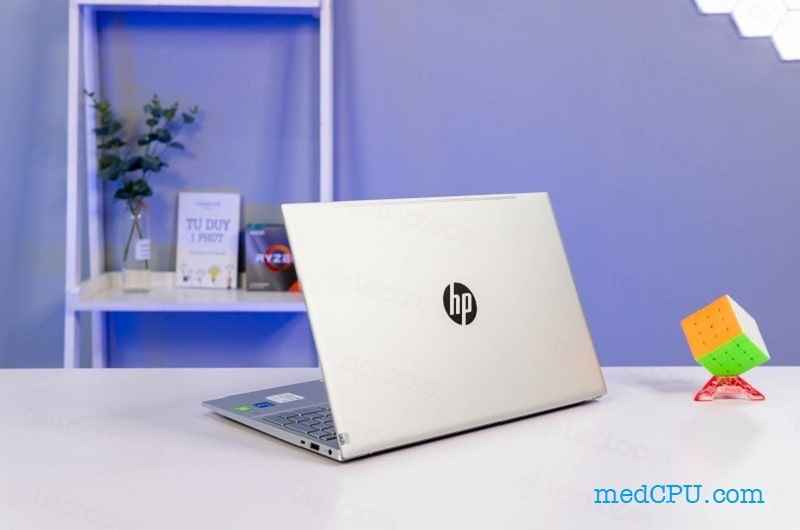 See our comparison articles about HP Laptop:
Hp vs Apple Laptops: Which Is Better For You?
Apple MacBooks and HP laptops are two of the most popular laptop brands in the world. But which one is better?
There are a few factors to consider when making this decision. First, what are your needs? Do you need a laptop that can handle heavy work loads, or are you more concerned with portability? Second, what are your budget constraints? Are you willing to spend a little more for a higher-quality laptop, or are you more comfortable with a lower-priced option?
Third, what are the features of the two laptops? Are they both available with a variety of different processors and storage options? Are they both easy to use and have a user-friendly interface?
After considering all of these factors, it is difficult to say which laptop is definitively better. However, based on our research, we have come to the conclusion that the Apple MacBook is the better option.
One reason the MacBook is better is that it offers a higher-quality display. The MacBook has a Retina display, which is twice as sharp as a standard laptop display. This makes it easier to see what you are working on, and it will look better than a display on an HP laptop.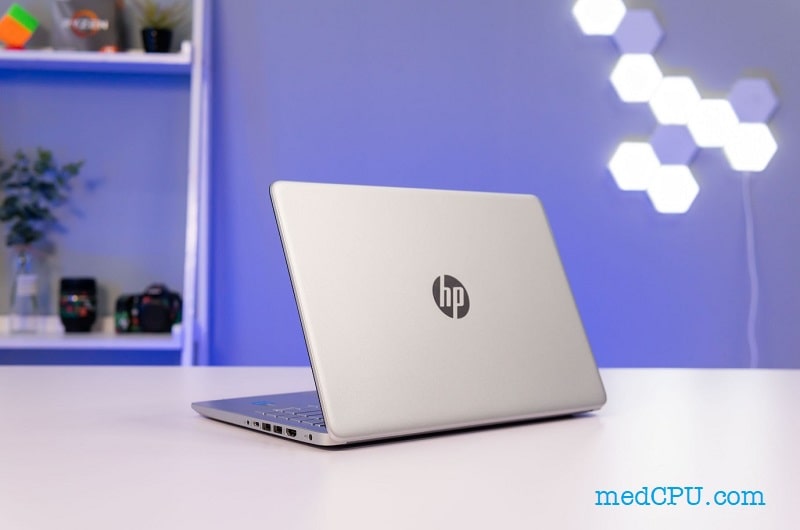 Another advantage of the MacBook is its processor. The MacBook comes with an Intel Core i5 processor, which is a more powerful option than the i3 or i5 processors found on the HP laptops. This means that the MacBook can handle more intensive tasks than the HP laptops.
Apple laptops are known for their sleek design and powerful performance. However, when it comes to overall processing power, HP laptops usually come out on top.
For example, the HP Envy 14 is a great laptop for students and professionals who need a powerful machine that is both portable and affordable. It has a 14-inch display, a 1.6GHz Intel Core i5 processor, 8GB of memory, and a 1TB hard drive.
The Apple MacBook Pro is another great option for users who need a powerful laptop. It has a 13-inch display, a 2.3GHz Intel Core i5 processor, 8GB of memory, and a 256GB hard drive.
However, the Apple MacBook Pro is a bit more expensive than the HP Envy 14. So, if you are looking for a more affordable option, the HP Envy 14 may be a better choice.
FAQs About
Which one has better battery life?
Battery life is not a feature that Apple laptops offer. Apple laptops use lithium-ion batteries which require regular charging. HP laptops do not have lithium-ion batteries. It uses a normal-use rechargeable battery called HP ZBook 15 G2 i7 Thunderbolt 3 Edition. It has good battery life. In fact, it offers 40 hours of battery life on continuous use.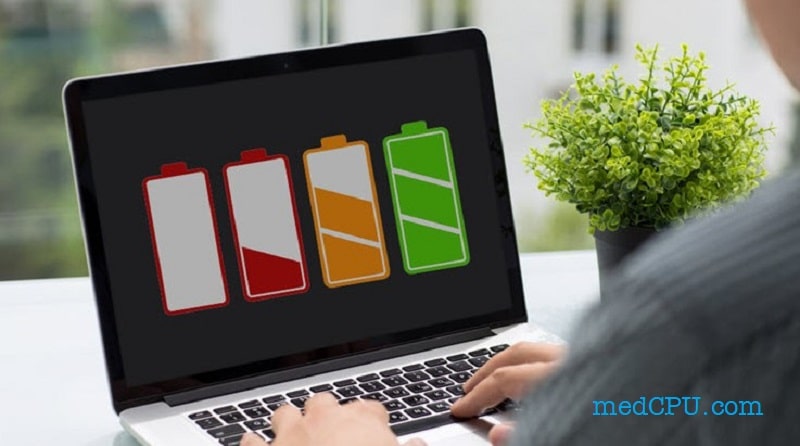 Which one is better for gaming?
Apple laptops are not good at playing games. They don't even come with dedicated graphics chips that can play video games.
Therefore, they cannot be good at playing games. However, if you are looking for the best of the best, then an HP laptop is the one to get.
What are some other popular brands of laptops?
Lenovo, Dell, Toshiba, ASUS, Acer, MSI, Fujitsu, Samsung, etc. are leading laptop manufacturers in Asia. Asia is an attractive market for vendors due to significant sales volume, expanding middle class, and government support.
Asia also has the highest growth potential for laptops. It is expected that Asia will account for more than half of the world's sales of laptops by 2016. At least 50% of the world's laptops are to be sold in Asia by 2015.
Do I need an antivirus with my laptop?
Most users do not need an antivirus with their laptops. If you are one of them, then you might want to go for the HP laptop. HP laptops come with an antivirus built-in. This virus protection is perfect as it will not affect your daily usage of the laptop and at the same time, it will not make the computer slow.
The good thing about this antivirus is that it works with Windows only and does not interfere with your laptop. If you want to upgrade your laptop, then do make sure that you check whether or not your old laptop came with antivirus and if it did, then ensure that the new computer comes with it.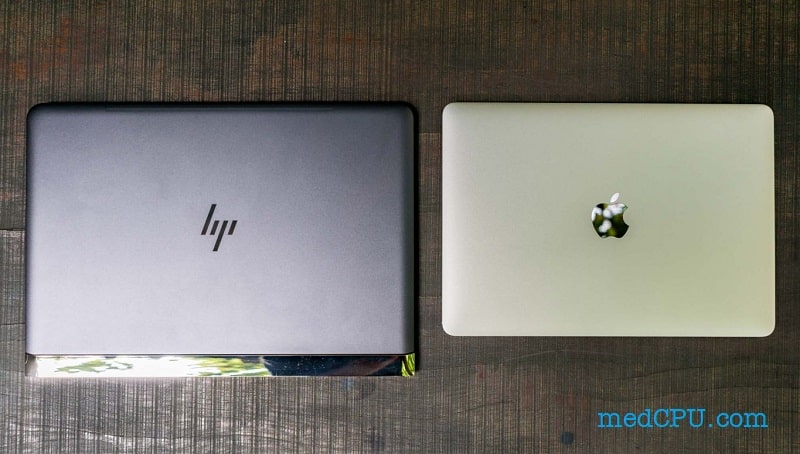 Which company has a better range of products?
I would say Apple has a better range of products. There are more than 50 models of Macs that come in different sizes and shapes. The iPad, laptop, and phone lines also offer more than 90 models of laptops, all of which are available for purchase on Amazon.com.
This is not all. Apple also has its App Store, which is one of the most popular sources for software developers to publish their products. So what are you waiting for? Look into the App Store for an app that you can use to track your spending, budget, or even keep tabs on your finances.
Which is better: MacBook or HP Spectre?
It depends on your needs. If you are looking for a lightweight laptop with long battery life, the MacBook is probably better for you. The HP Spectre might be better if you are looking for a powerful laptop with a keyboard that provides a fast response.
Conclusion: Which is better?
Well, Both of these brands offer a lot, but it all depends on your needs. HP and Apple laptops may look similar, but they differ greatly in design and functionality. HP offers a wider range of laptop types and price points than Apple, so you can find one to fit your budget and needs.
Plus, you can easily personalize an HP laptop with accessories such as additional storage and webcams. Apple laptops are generally more expensive, and you're limited to the design and features that the manufacturer provides.