The PS4 is a highly popular game console, and for most gamers playing video games on it, a large screen TV is an ideal monitor. However, when an LCD or LED display is not available at home, you can use your laptop to display your PS4. The question is, "How To Use Laptop As Monitor For Ps4?" Let's explore!
How To Connect Ps4 To Laptop
It isn't as simple as connecting an HDMI cable from your PS4 console to your laptop. It would be so simple that everyone could do it without the help of tutorials or blogs.
Although it is complicated, you can do it quickly if I show you how to connect your Ps4 and Laptop. A compatible laptop with video input is required to connect your PS4 console and your laptop.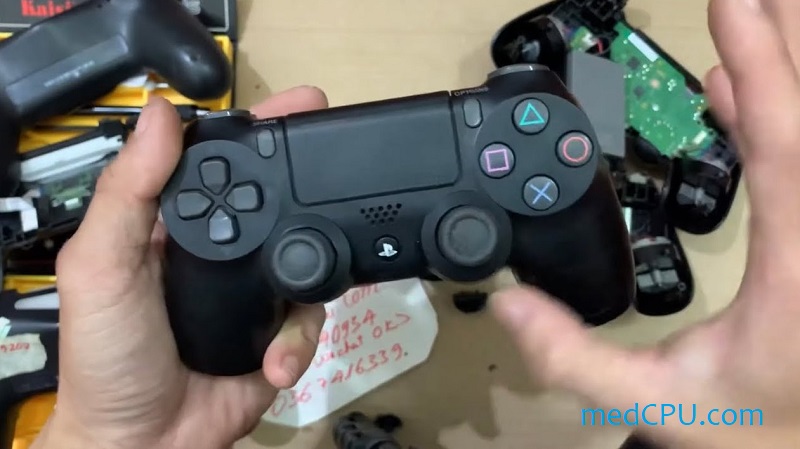 However, most laptops do not support this connection. If you are confident that you can figure it out, there will be more to learn.
It is impossible to attach an HDMI cable to a notebook and then play games on the laptop's display. The HDMI connection is only unidirectional and does not support duplet links.
Both the output ports on the PS4 as well as the Laptop port are output ports. This means that it is impossible to connect them and have the PS4 output on your laptop screen.
Don't worry. Let me tell you. There are two simple ways that you can get the job done. After following these two steps, you will be able to connect to your laptop screen to play PS4 games.
Read also:
How Many Watts Does A Laptop Use
How To Clean Laptop Fan? A Complete Guide
How to Connect PS4 to Laptop with HDMI
The remote plays streaming service from Sony will be our first connecting PS4 to a laptop screen. Sony offers remote play services for PS4 that allow users to play on their preferred monitors for those of you who don't know. However, to properly set up the environment, you will need the following items to connect the PS4 to the Laptop.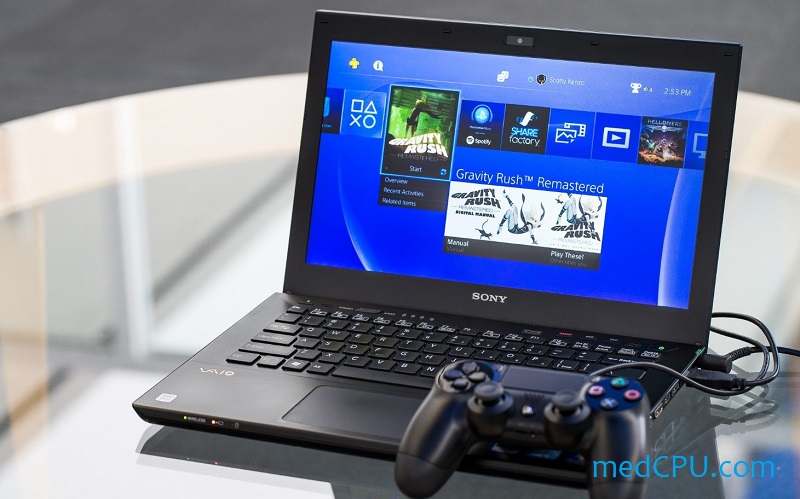 PC
Ps4 Console
Internet
USB cable
PS4 Account
Step 1
Download the Remote Play app to your computer through this link.
Step 2
After installing it, turn on your console and go to Settings? PlayStation Network. Account management. Set "Active as Primary PS4"
Step 3
If your software is not up-to-date, you can update it by clicking "System Software Update".
Step 4
Next, go to Settings. You will need to enable Remote Play Connection Settings. To use remote play from your Mac or PC, make sure your console is ON.
Step 5
Go to Settings Power Save Settings Configure Rest Mode Features? Allow Turning on PS4 via Network
Step 6
After that, open the remote play app you have just downloaded. For the best gaming experience, adjust FPS and resolution according to your screen specifications. The specification and power of your desktop can be used to adjust the graphic settings.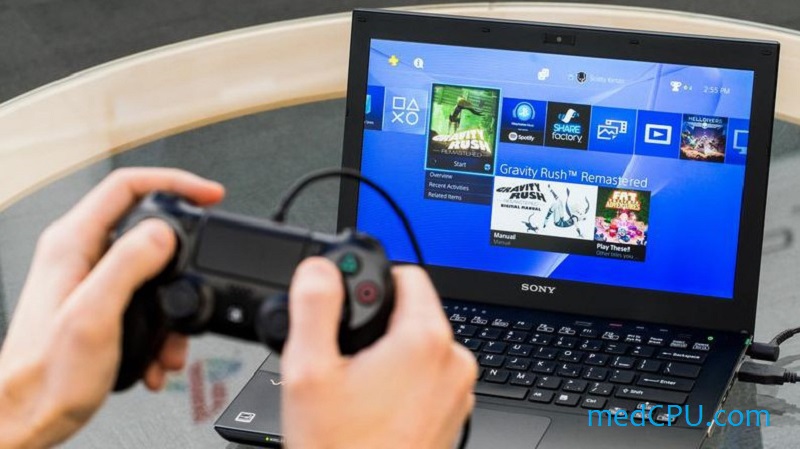 Step 7
By pressing and holding the PlayStation button and the Share button on the controller simultaneously, you can connect your controller to the computer. When the controller blinks, connect it to your computer via USB cable. If it takes more than 5-7 seconds, you can restart step 7.
Step 8
Open Remote play Sony on your PC or laptop and log in using the console login information. The console must be on. If it is not, it will not connect. That's all there is to it. Now you can stream your PlayStation games from your laptop screen.
Can I use my laptop as monitor for my PS4? Yes, you can.
How do you play PS4 on a laptop equipped with HDMI? These are the steps you need to follow. It will likely take a few moments to set up your device properly.
How To Use Laptop As Monitor For PS4 Using Capture Card
A video capture card is a way to make your laptop work as a monitor on a PS4. These small devices allow you to view the content on your console and record footage.
It is very simple to use a video capture device on your laptop. Connect the USB end of the HDMI cable to your laptop. The media from the console will appear on your laptop's display depending on what software you used.
Video capture cards are used mostly to stream or record console games via a PC. They're not intended for direct gaming as there is a lot of input delay.
Some titles require a quick reaction time, so it is possible to manage the delay. The media capture window would allow you to play directly. Video capture cards can be costly and may not deliver the best performance.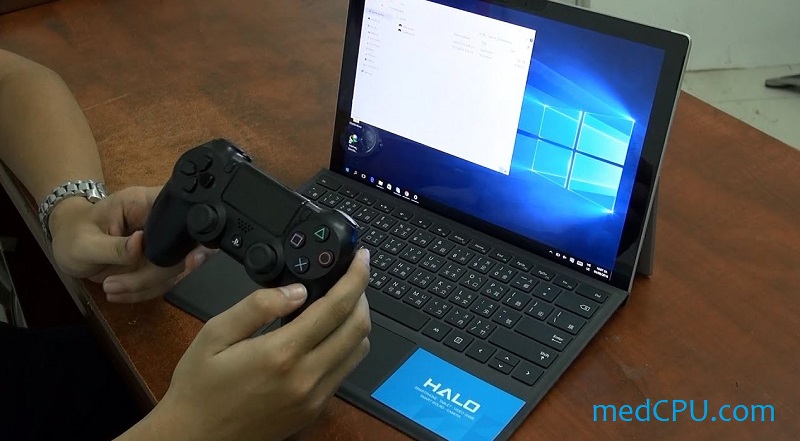 Game Streaming with PS4 Remote Play
This option doesn't require additional hardware but does introduce significant input lag. Many consoles, including PS4, offer an online streaming service that lets you play your games on another device via the local area network.
It is very easy to set it up. You will need to install the PS4 Remote Play App on Windows 10 and follow all the instructions. After that, connect the PS4 controller to your laptop. You should then be able to use your PS4 over the internet.
As you may have guessed, the performance of this setup will vary depending on how fast and reliable your network is. Playstation recommends that you have a connection speed of at least 5 Mbit/s for download and upload.
A 5 GHz router is more reliable than the 2.4 GHz standard for playing over Wifi. You can even hook up your PS4 and laptop directly to the modem using a high-speed Ethernet cable.
This is my recommendation if you are looking to play PS4 games from your laptop. Other than these options, it's not practical to use a laptop for a PS4 monitor.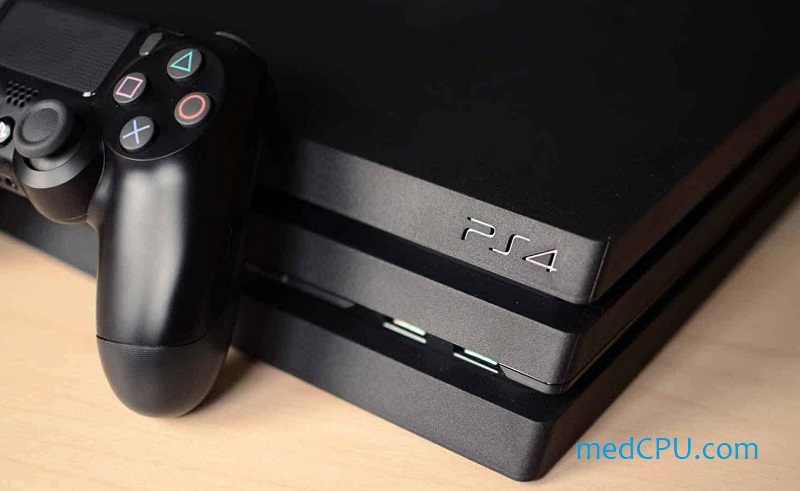 PSNow
PSNow allows you to play PS4 games online from your computer or laptop via the internet. This service is similar to the game streaming feature mentioned earlier, but you don't have to own a PS4 to use it. You receive the media and games that are available on the Playstation Network.
The speed of your internet connection is a major factor in determining the quality of your service. There will be some input delay, even if your internet connection is fast and reliable. This is much more than the local network streaming option.
You don't have to own a PS4 or other console. And you can play any game on any device because they don't run locally. What are the downsides? It is expensive and can lead to a long input delay. Cloud gaming could become a big deal when everyone has 5G internet. However, this is still not an option.
Conclusion
We hope that our guide will help you may using laptop as monitor for PS4. Leave a comment to let us know that you found this guide helpful. Thank you for spending your time at Medcpu.com. We are grateful for your support.