Touch screens are currently considered by many to be the future of laptop technology. This is largely due to their interactive features, including swipe and tap gestures. The newest, most popular computer operating systems all support touchscreen usage.
However, not everyone is convinced that this is the best idea for laptops. Non-touchscreen laptops have long been the standard for most laptop users. This is because it is still possible to navigate programs and view web pages with a traditional mouse cursor. So, Touch Screen Vs Non Touch Screen Laptop: which one wins? Let's explore both of these features below.
Touch Screen Types
Resistive
Two layers make up the resistive touchscreen. It relies on the pressure of the touch to work. Both layers are protected from electric currents by being kept separate; one layer is resistive, and the other is conductive.
The resistive layer on the screen has a hard feel when it touches the conductive layer. This contact causes an electric current change. The software acknowledges this, and it begins to open, close, or swipe an application.
Resistive touchscreen laptop displays cannot accommodate multiple fingers simultaneously because the software can only recognize one point of contact.
Capacitive
The capacitive touchscreen display is more compact than resistive displays. They only have one layer, which functions as coordinates. The touchscreen feature must come in contact with the human body to function correctly. This is known to store an electrical charge. Touching a capacitive touchscreen display will cause the electricity flowing to it to shift.
Capacitive touchscreens are not limited to resistive touchpoints. They can recognize multiple contact points, unlike resistive touchpoints. It can support various touch features and fingers. This touchscreen display allows for easy zooming in or out.
Advantages and disadvantages of touch screen laptops
Advantages of using a touchscreen laptop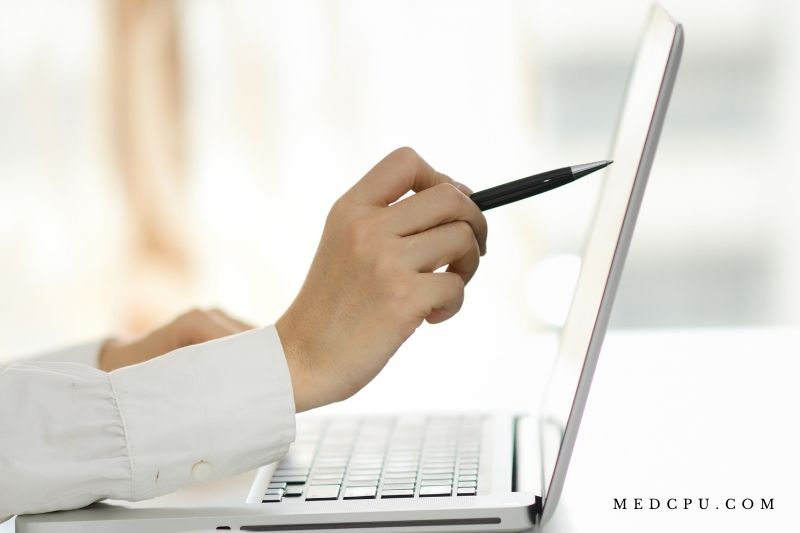 Easy to use and faster navigation
The Touchscreen feature laptop like Gateway Laptop allows for faster navigation. The Touchscreen laptop is built on touch-screen technology, which improves the computer's functionality. It will enable you to complete tasks that would be difficult on regular laptops. It's easy to use, and it doesn't require any extra attachments.
It's excellent for drawing and note-taking.
The touch screen laptop is well-known for its ease of use and creative drawing capabilities. The HP 15 Laptop and the Dell Inspiration offer many useful functions. These laptops are ideal for students, artists, and anyone who needs to take notes or draw quickly. These laptops are great for quick typing, scanning, and casual gaming.
>>> Check out our guide about Dell vs HP Laptop comparison
High-quality, expressive displays
Touchscreen laptops are often brighter than standard models and have better reproduction, color accuracy, and vibrancy. Most models with this feature also have displays with higher resolution.
Glossy touchscreen laptop displays respond to touch better than matte models. Many people who work with color often choose touchscreen displays because of their high color accuracy and brightness.
Disadvantages of using a touchscreen laptop
You can quickly drain the battery of your laptop.
The integrated touchscreen display on a touchscreen laptop offers many unique and simple-to-use functions.
Although the touchscreen feature allows users to interact with the display easily, it can also drain the battery quickly. This could be the main reason your laptop shuts down more frequently. A non-touchscreen laptop model is the best option to increase its battery life.
Expensive
Because of their higher manufacturing costs, touchscreen laptops can be more expensive to purchase. A good touchscreen laptop can be purchased for between $500 and $700. A fall or accidental damage to the sensitive screen could result. If the touchscreen display is damaged, it can be more expensive to repair.
Heavy
It isn't easy to transport the touchscreen feature laptop due to its heavy body. To transport your laptop to work or school, we recommend having a bag or briefcase for your laptop. Modern laptops are light and portable. It is only a few grams heavier than the previous model and can still be used for advanced touchscreen features.
It is challenging to see indirect light
It can be challenging to use a touch-enabled notebook under direct light. Modern models are now better at preventing glare. This problem can still be present in laptops with glossy screens.
Problems with touchscreen laptops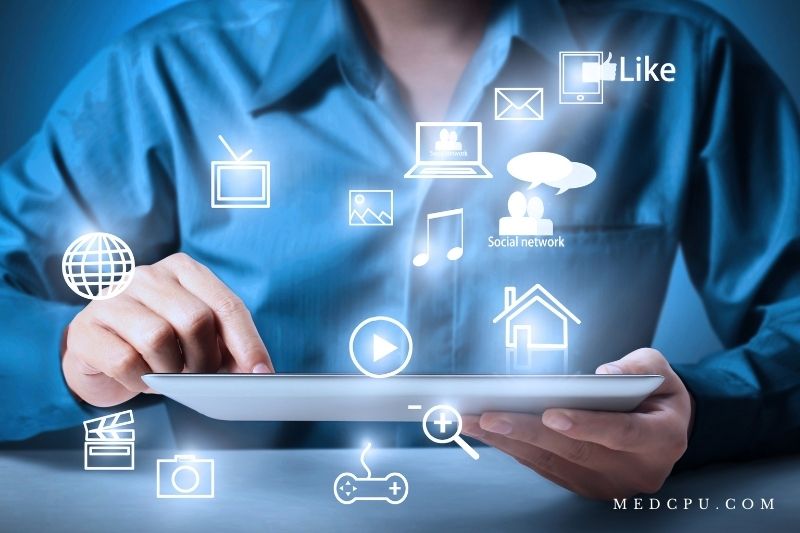 Restart your laptop
Restarting can fix many technical issues. It's not a bad idea to restart your computer. Sometimes, it's enough to fix a laptop touchscreen that isn't working. Restart your laptop and check if the touchscreen is working.
Touch screen re-enabled
You can reset the touch screen of your laptop if it stops working. This is a simple and effective method that many people can use. This is what you should do.
To invoke the run box, press the Windows logo key together with R on the keyboard. Click OK. In Device Manager, double click Human Interface Devices. Click on the HID-compliant touchscreen.
Click yes to confirm if you receive a confirmation popup. Next, click on HID-compliant touchscreen and then choose to enable. You will be able to test if the touch screen is working again. Do not panic if the touchscreen problem does not resolve. There are other things you can do.
Updating the touchscreen driver
You can have your touch screen stop working on laptops if the touch screen driver is missing. There are two ways to update your touch screen driver manually or automatically.
Manually update the driver to find the correct driver, then download it and install it on your computer. Make sure you download the compatible driver for Windows OS.
You can automatically update your driver if you don't have the time or patience. Driver Easy makes it easy.
With the Pro or free version, you can automatically update your drivers. It takes only 2 clicks with the Pro version. Download Driver Easy and install it. Start Driver Easy and then click on Scan. The program will scan your computer and identify any problems drivers. To automatically download the correct version, click the Update button and then install it.
You can also click on Updates to automatically download the latest drivers for your computer. Restart your computer to apply the changes. Next, check to see if the touch screen problem has been resolved.
Calibrate your touchscreen
By calibrating your touch screen, you can easily arrange your pen and touch displays. It will repair your screen, but it won't fix the problem. To do so:
Open Control Panel on your laptop and browse by category. Click Hardware and sound.
Click calibrate in the Tablet PC Settings section.
Follow the instructions on the screen to complete the setup. Save the calibration data, then restart your computer.
Recheck the touch screen to confirm that it is working.
Configure Power Management settings
Windows system allows the laptop to shut down specific hardware devices to save space. Power management settings can disable your touch screen.
Run a virus scan
A virus could be causing your touch screen to stop working on your laptop. Run a virus scan of your entire Windows system. Although it will take some time, it is well worth the effort. Windows Defender might not detect your antivirus software.
Follow the instructions provided by your antivirus program to remove any malware. Next, please restart your computer and test your touch screen once more to confirm that it works. You can also buy the best HP laptop with no touch screen.
Top picks for touchscreen laptops.
Razor Book 13 (2021).
This laptop is an excellent non-gaming option. This ultraportable laptop is a touchscreen competitor to the MacBook Air. This laptop is top-of-the-line with a Core i7 processor and many plugin features. This ultraportable laptop is a favorite because it has USB Type-A, HDMI, and USB Type-C ports.
HP Spectre x360 (2021)
The HP laptop features more powerful components such as Intel Iris Plus graphics, 10th-generation Intel Core processors, and their incredible Bang & Olufsen speaker system. This laptop also offers extra security. This laptop is designed for people who value aesthetics more than performance.
Dell XPS 13 (2021).
The Dell XPS 13 is a top-rated touchscreen laptop and continues to be a popular choice years after its initial release. It is a luxurious laptop that offers reliable performance, a long battery life, and a streamlined design. The Dell XPS 13 is an excellent value for money, despite the high price.
>>> Click to get our list of the Best Laptop Under 700 in 2022.
Top picks for non-touchscreen laptops
HP Laptops, Premium 2019 Flagship 15.6 HD Laptop
Every day, the number of people who work from home grows. Remote workers require a laptop with at least 8GB RAM, a powerful processor, solid battery life, and a solid battery.
This HP non-touchscreen laptop, which has 12 hours of battery life, 8GB RAM, and a fast processor, is perfect for remote teaching. Non-touch screen laptops offer the most battery life. Touchscreen displays can quickly drain the battery.
2019 Newest Dell Vostro 5000 15.6" FHD Laptop
These Dell laptops are designed for work and play. This laptop is a powerful choice for those who want to do both accounting and software engineering. This laptop also features Nvidia Graphics, the best GPU for gaming fluently. This laptop has 16GB RAM and DDR4 for the ultimate speed.
Microsoft Surface Laptop 2
Microsoft Surface Laptop 2 offers a pure Windows 10 experience for the user. Surface Laptop 2 doesn't have modern ports, but the specs improvements make it a force to be reckoned with.
It is up to you to decide if your laptop has touchscreen capabilities or not. The Vibe blog offers advice on installing a dual-monitor setup, cleaning your laptop, and taking screenshots.
FAQs: Touch Screen Vs Non Touch Screen Laptop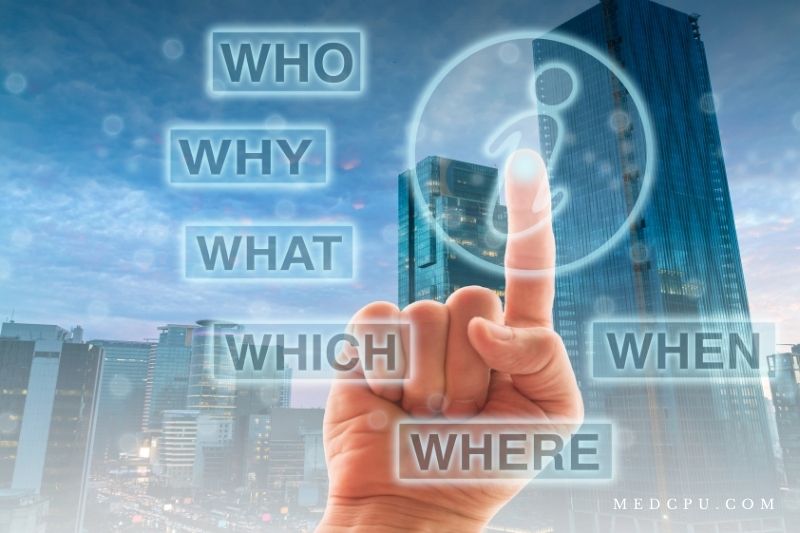 What is the purpose of a touch screen?
A touch screen allows users to input commands and information by touching the screen. This lets users control the computer with more precision than they could if they had to use a keyboard and mouse.
What is the best touchscreen laptop?
HP's Stream Touch is a good touchscreen laptop. The Stream Touch features a 12.5-inch touchscreen and comes with Windows 8 out-of-the-box. It also supports full HD video calling and 1080p HD video playback over built-in 802.11a/b/g/n Wi-Fi for a seamless, integrated multimedia experience.
Why is a touch screen preferable to a mouse or a trackpad?
The main reason that a touch screen is preferable to a mouse or a trackpad is that it requires less physical effort. The surface of a touch screen can be seen as an extension of the hand, and so with a touch screen, the user only needs to move his/her fingers to perform tasks such as scrolling through menus or rotating images on a screen.
Will disabling touchscreen displays improve performance?
Some people believe that disabling the touchscreen on a device will improve performance. This is not true. Disabling the touchscreen has no effect on performance. Touchscreens are much faster than a trackpad but still slower than a mouse.
Does touchscreen slow down a laptop?
I don't think so. A touchscreen can be faster than a trackpad because it doesn't require any physical movements to perform the tasks.
When Non-Touch Screen Laptops are Good Choices?
The Lenovo Ideapad 3, a non-touch laptop, is ideal for heavy-duty tasks, gaming, or running large applications. This is the best choice if you need to use the keyboard as your primary input medium. A non-touch laptop is a great option for obtaining high-quality hardware at a reasonable price.
What does a stylus do on a touchscreen display?
A capacitive screen's standard stylus uses conductive rubber and conductive foam. It replaces your finger. Each person has a small amount of capacitance. You can change the capacitance by touching a capacitive-sensitive screen.
Conclusion
As you have seen, there are some significant benefits of using a touchscreen laptop. They are particularly helpful for people who use their computers for drawing, painting, or other creative work.
However, the benefits aren't worth the extra price. Not everyone needs a touchscreen laptop. If you are one of those people, then, by all means, buy it. If you aren't, then a regular laptop will probably be fine for you.
Thanks for reading MedCPU's guide about touchscreen vs non-touchscreen laptops. If you have any questions between a standard laptop and a touch version instead, feel free to contact us.
Video: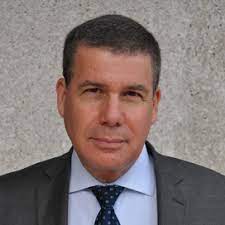 Eyal Ephrat serves as the co-founder and CEO of medCPU.com, where technology is making significant strides in the field of medicine. Through his experience in purchasing PC and laptop equipment and various other tech products, Eyal Ephrat contributes valuable insights to medCPU's mission.