Are you looking for a new computer upgrade? Are you trying to find the best graphics card for your needs? Well, many gamers are debating which of these two cards is the better option: RTX 2060 vs GTX 1070
Since the release of NVIDIA's latest GPU, there has been a tremendous demand for comparison. The RTX 2060 and GTX 1070 compete to be the most cost-effective option for gamers on a budget who desire a new generation card.
RTX 2060 vs GTX 1070: Which One Is Best?
Technical specifications
Let's begin with the technical specifications. GeForce RTX 2060 features 1,920 stream processors (or CUDA Cores), 120 texture units, and 48 ROP units. It also has 240 tensor cores and 6GB of GDDR6 RAM.
Nvidia's Founders Edition does not have two clock speeds, unlike other RTX cards. The GeForce RTX2060 has a 1,365MHz base speed and a 1,680MHz boost.
The GeForce RTX2060 uses Nvidia's Turing GPU architecture. It also features dedicated RT cores (30) for real-time ray tracing tasks and supports DLSS. This card is essentially a less expensive version of the GeForce RTX 2070, at $349 rather than $499.
Nvidia GeForce GTX 1070 has 1,920 stream processors/CUDA Cores, 120 texture units, 64 ROPs, and 8GB of GDDR5 RAM. Reference base and boost clocks can be set at 1,506MHz or 1,683MHz, according to respective specifications.
Notice that there's no mention of Tensor Cores. They aren't in Pascal (or Volta), so they're absent. GeForce RTX cards have deep learning capabilities thanks to tensor cores. These are then used for DLSS. RT cores are also available.
Performance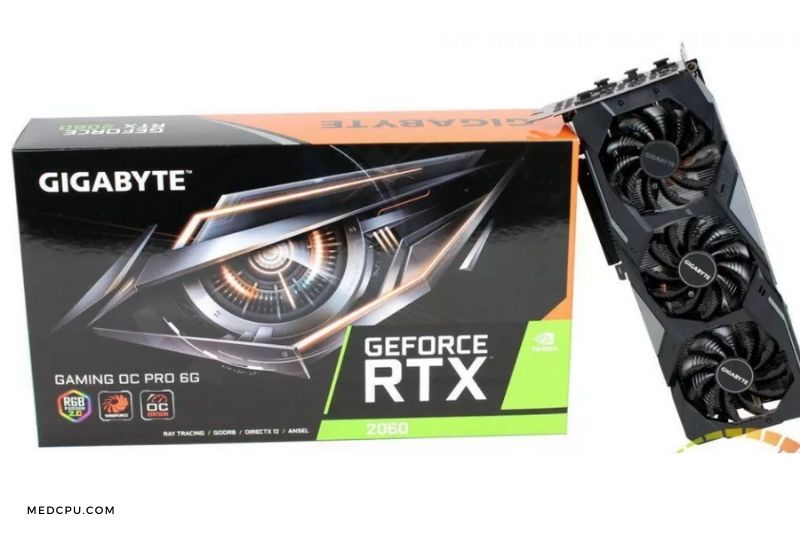 While technical specifications are necessary, what is essential is the card's performance. The GeForce RTX 2060 is a faster card than the Nvidia GeForce GTX 1070 and consistently delivers better framerates. Is that it? Well, let's see.
The GeForce RTX2060 was tested in 17 games, and it performed around 15% faster at 1080p with ultra settings and 14.5 percent at 1440p with ultra settings.
We don't recommend purchasing a $349 or $299 graphics card to play at 4K gaming. It's unrealistic to expect flawless performance in every game. The GeForce RTX 2060 is also around 13 percent faster at this resolution. This is misleading, though, as neither card is suitable for 4K ultra gaming. While you can do it in certain games, both cards will struggle in more difficult ones.
We can now analyze the 1080p & 1440p results. Given the specifications, the GeForce RTX 2060 is the winner. This is not important in games such as Fortnite, which averages 83 frames per second at 1440p. But in games such as Middle-Earth: Shadow of War, it can make a difference in hitting the magical 60 fps mark or getting below.
We aren't talking about a day and night difference in most cases, so let's continue.
Dimensions
Here are the dimensions for both the current and new gaming rigs to help you ensure compatibility with the card you select.
The GeForce GTX 2060 measures 229mm x 113mmx35mm and is connected to other gaming systems via a PCI-Express interface 3.0×16. The GTX 1070 is also connected to the rest using a PCI-Express interface 3.0×16. Its dimensions are 267mmx112mmx40mm.
Ray-Tracing
Ray-tracing is the next feature that we're going to take a look at. With their groundbreaking transition from GTX and RTX, Nvidia has made ray-trace in graphics cards possible. Real-time ray trace is a technology that can accurately replicate the effects of light and shadow in real life. It allows light to appear in the game exactly as it does in real life.
Although the RTX 2060 has the hardware necessary to enable this feature, it is still a lower-end RTX and will not compete with the top cards in its class. It is a step above the GTX 1070's Pascal architecture and does not have the hardware necessary to enable it.
VRAM
Let's get to the technical stuff. The Nvidia GeForce RTX 2060 will provide 1,920 stream processors (otherwise called CUDA cores), 48 ROP units, and 120 texture units. It also has 240 tensorcores and 6GB of GDDR6 RAM.
The GeForce GTX 1070, on the other hand, has 1,920 stream processors/CUDA units and 120 texture units. However, it comes with a slight power upgrade with 64 ROPs and 8GB of GDDR5 RAM.
It might seem easy to conclude that the GTX 1070 is the faster card based on these stats. The GTX 1070 does not have Tensor cores. This is something the RTX 2060 has.
This is due to the Pascal architecture that we mentioned earlier. It means that 1070 may not be able to keep up with new game demands and, therefore, the power of 1070 is limited. The Nvidia GeForce RTX 2060, on the other hand, is built on Nvidia's most recent Turing GPU architecture and contains 30 RT cores for DLSS and ray tracing.
Clock Speeds
| | RTX 2060 | GTX 1070 |
| --- | --- | --- |
| Boost Clock | 1680 MHz | 1683 MHz |
| GPU Clock | 1365 MHz | 1506 MHz |
| Memory Clock | 1750 MHz 14000 MHz effective | 2002 MHz 8008 MHz effective |
Memory
| | RTX 2060 | GTX 1070 |
| --- | --- | --- |
| Bandwidth | 336.0 GB/s | 256.3 GB/s |
| Memory Bus | 192 bit | 256 bit |
| Memory Size | 6144 MB | 8192 MB |
| Memory Type | GDDR6 | GDDR5 |
Cooling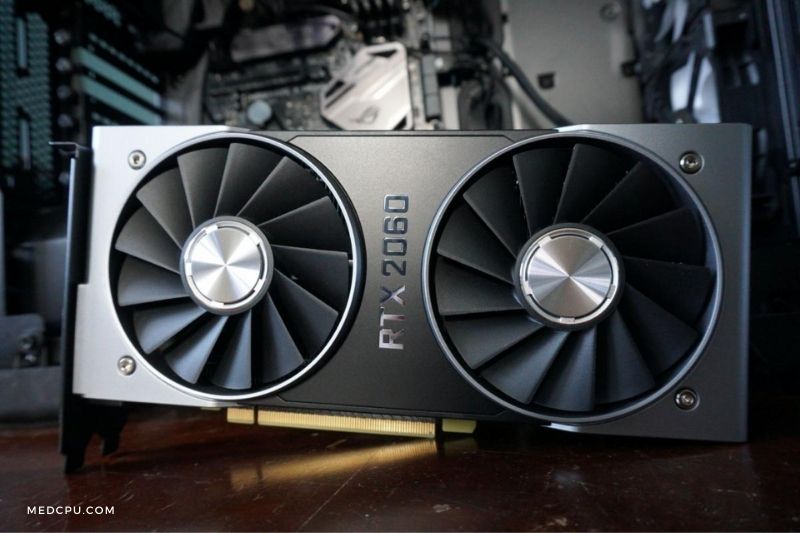 It doesn't matter if you intend to overclock your card or if you want to know how it can maintain a constant temperature without overheating. It is essential to inspect the cooling systems provided by a card.
Dual-axial 13-blade fans on the RTX 2060 will support the card and keep it cool. They will also help maintain a consistent airflow throughout the interior to avoid overheating. The Nvidia GeForce RTX 2060 is also extremely quiet so it won't make any noise even under the most intense gaming load.
The GTX 1070's aluminum case will prevent it from overheating, and its single-fan system will maintain an even airflow. It can be not quiet and tends to overheat.
Resolution
Both the GTX 1070 and RTX 2060 have enough power to play games at 1440p or 1080p. However, the GTX 1070 might need to be adjusted to the default settings for maximum resolution.
You'll also notice that the GTX 1070's performance will start to decline on newer games. However, it is still an excellent card for 1080p gaming. It's not that GTX 1070 cannot handle heavy workload games like Shadow of the Tomb Raider. However, you will likely find it unable to meet your needs as time passes.
The RTX 2060, on the other hand, is better at handling today's game demands and is, therefore, a good choice for anyone looking to invest in a card capable of handling next-generation gaming. The RTX 2060 can handle 60fps gaming, even for the most demanding workloads. It also offers additional raytracing benefits.
How do we test the RTX 2060 vs GTX 1070?
I have tested every card with almost all the games I use in my general benchmarking suite: Final Fantasy XV (albeit without Nvidia's fancy HairWorks, TurfEffects, VXAO and ShadowLibs effects turned on), Monster Hunter: World, Shadow of the Tomb Raider, Assassin's Creed Odyssey, Total War: Warhammer II, Forza Horizon 4 and The Witcher III. With my 16GB RAM and Intel Core i5-8600K CPU, I have seen the card at maximum resolutions at 1920×1080, 2560×1440 and for Medium graphics settings at 4K. (Although there are a few exceptions, neither card is designed to handle anything more demanding).
These cards are the Nvidia Founders Edition RTX 2060 and Asus ROG Strix GeForce GTX1070. The latter is one of the fastest GTX 1070s available thanks to its 1632MHz base clock speed and high boost clock speeds, respectively. The RTX 2060 should be able to give us a good idea of its performance compared with the best GTX 1070s right now. However, I want to add a personal note before we get into the beautiful graphs I have prepared below.

The GTX 1070 card is the one I actually bought three years ago. Or rather, I bought it as a Christmas gift for Matthew, my husband, and fellow RPS video buds. Matthew wanted to finally be able to play his favorite game The Witcher III at 60fps at max settings at 2560×1440. That was at least the hope. Although I had built Geralt a computer with a GTX970 in it, that wasn't enough to run Geralt's hair works locks at any other than 1080p.
This, I decided, was not good enough. Not when we had a nice 2560×1440 display. So I made the leap and bought a GTX 1070 for the following year. The GTX 1060 was not going to be enough, the GTX 1080 wasn't within my budget, and the GTX 1070Ti wasn't yet available, so I decided to go with the GTX 1070. It was okay, but not enough power to run The Witcher III at the speed that I desired on the Ultra setting. It was disappointing and we have had small issues ever since.
The GTX 1070 is still a fantastic card. But, as you will see, the RTX2060 is an entirely different beast. You can also get it for a lot more money.
Price
Although the RTX 2070 is the flagship model of the Turing set, their high prices make them unaffordable for most PC gamers. The RTX 2060, on the other hand, is more affordable with a $ 350 price tag. The good news? With the release of the RTX2060 SUPER, the RTX2060's price has dropped even more.
Although the GTX 1080 is the most expensive of the new Pascal graphics cards, it's still within reach of many mid-range gamers. The GTX 1070, however, is more affordable with a $ 399 price tag. The good news? With the GTX1070 Ti's release, the GTX1070's price tag is dropping.
[amazon bestseller = "GTX 1070" items = "3"]
[amazon bestseller = "RTX 2060" items = "3"]
FAQs: RTX 2060 vs GTX 1070
Is the GTX 1070 still good in 2021?
The GTX 1070 is still good in 2021. NVIDIA's GTX 1070 is a good card for players on a budget, or anyone who doesn't care about the latest graphical bells and whistles. The GTX 1070 is still one of the best graphics cards available. The GTX 1070 maybe your great option in 2021 compared to the RTX 2060, RX 5700 XT, and RX 5700.
What games can I play on an RTX 2060?
The RTX 2060 is a powerful graphics card with 6GB of video memory, which will play many games in medium or high settings. Some examples of games that the RTX 2060 will be able to play are League of Legends, Dota 2, and Fortnite.
What is the difference between a GTX and an RTX?
RTX graphics cards are the newest thing from Nvidia. They're based on the new architecture that makes them faster, more efficient, and capable of rendering photorealistic images in real time.
The GTX is an older line from Nvidia. It still works, but it's not as good for rendering photo-realistic images. The RTX graphics card is a newer line from Nvidia. It's a lot faster and a lot more efficient than a GTX graphics card.
>>> Read our full review about GTX vs RTX
Conclusion: Is an RTX 2060 better than a GTX 1070?
There is no doubt the RTX 2060 has been one of the hottest releases this year, and we look at how it stacks up against its predecessor in terms of performance and gaming quality.
With this launch, Nvidia has tried to establish the RTX series as a serious alternative to their flagship GTX line. The RTX 2060 certainly qualifies as a 4K card that can be used for anything other than just gaming. The RTX 2060 holds up quite well against the previous GTX 1070.
Thanks for visiting our site medCPU.com. I hope that this article was helpful. We also encourage you to check out some of our other articles.
Video: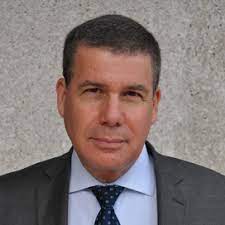 Eyal Ephrat serves as the co-founder and CEO of medCPU.com, where technology is making significant strides in the field of medicine. Through his experience in purchasing PC and laptop equipment and various other tech products, Eyal Ephrat contributes valuable insights to medCPU's mission.