As technology advances, so do the graphic cards, with different models and advancements. The GeForce GTX is an older model card, while the newer RTX line-up offers a variety of advanced features that may be desired for a given build. Comparing the two is a challenge, as both offer different advantages to the end-user.
If you don't know how to choose between the Nvidia GeForce gtx and rtx. Then you come to the right place, where MedCPU will provide you with our unbiased comparison between these two popular lines of gaming graphics cards – GTX vs RTX 2022. Keep reading to find out which graphics card will be the best choice for you.
What is Nvidia GeForce GTX?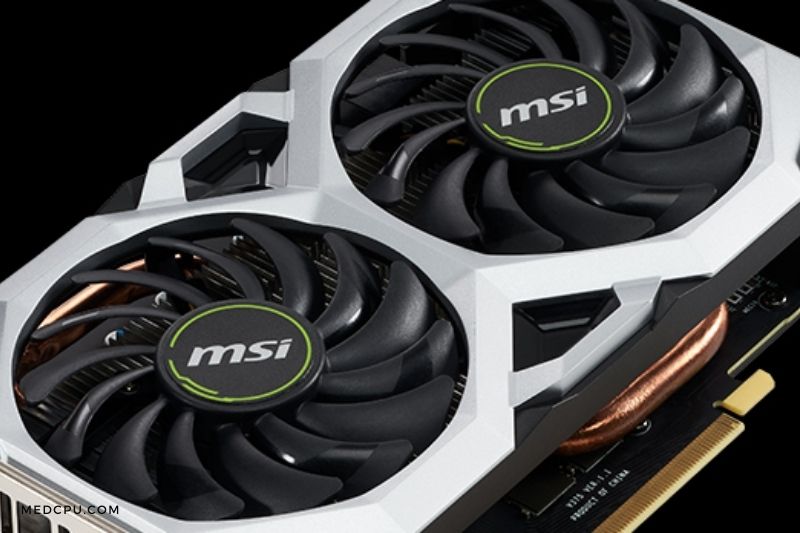 Nvidia has created a brand of the graphics processing unit for gamers called GeForce. It was created to meet high-margin PC gaming demand and add-on graphics boards. Nvidia GeForce GTX is a gaming and performance machine that was launched in 2008.
GTX stands for Giga Texel Shader eXtreme. This variant is available under Nvidia GeForce. In 2008, the first GeForce GTX edition was released under the series 200.
It was called GTX 260. Innumerable GTX series has since been released. The latest GTX series 16 version has GTX 1650 Ti and GTX 1660Ti and other super versions.
Nvidia GeForce GTX cards are good for playing games such as League of Legends and Starcraft. It also has high-quality power to run the game, fast GDDR6 memory, and top-of-the-line graphics performance.
It was also well-known for its long-term performance and affordable price. Nvidia GeForce GTX series cards use the shared Turing architecture for outstanding gaming performance.
What is Nvidia GeForce RTX?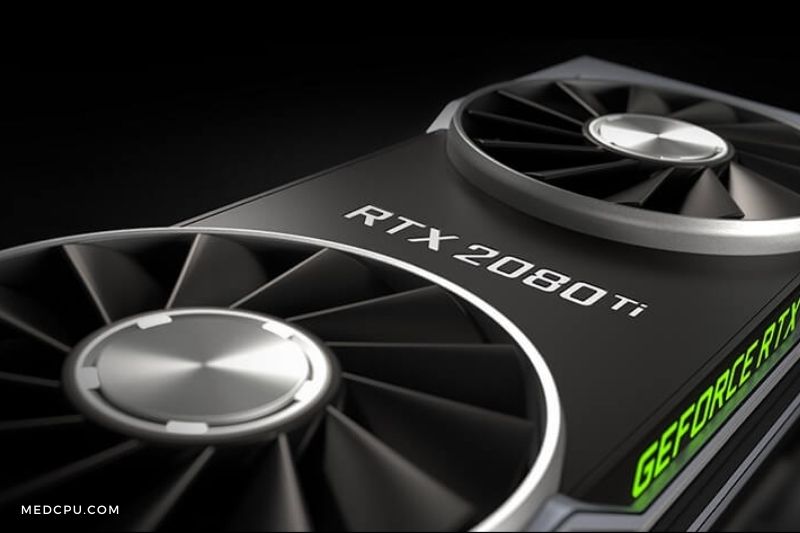 Nvidia also has a new line of graphics processing cards that features a slight transformation. Nvidia GeForce RTX, which stands to represent Ray Tracing Texel eXtreme, is a graphics card line. RTX was launched in 2018 to give laptops and desktops real-time ray tracing and AI.
Nvidia GeForce RTX also renders stunning gaming graphics, allowing a cinematic, real-time, and visually engaging experience. It is also the next-generation card because it features ray-tracing cores and an AI-powered DLSS 2.0 version.
Nvidia GeForce RTX supports COD, Fortnite and Battlefield, Control, Cyberpunk 2017 Minecraft, and many more PC games.
Nvidia GeForce RTX has produced many high-performing cards over the years, including some at a very steep price, such as the RTX 2000, RX 3000, RX 6000, and RX 3000. They not only have fantastic lighting effects and reflections but also bring in real-time light particle simulation.
Difference between Geforce GTX vs RTX
| Technology features: | RTX 20-Series | GTX 16-Series | GTX 10-Series |
| --- | --- | --- | --- |
| Turing Architecture | Yes | Yes | No |
| NVIDIA Adaptive Shading | Yes | Yes | No |
| VR Ready | Yes | GTX 1660 or higher | GTX 1060 or higher |
| Concurrent Floating Point & Integer Operations | Yes | Yes | No |
| Turing NVIDIA Encoder (NVENC) | Yes | Yes (except 1650) | No |
| Ray-Tracing Cores | Yes | No | No |
| Tensor Cores | Yes | No | No |
| NVIDIA DLSS | Yes | No | No |
GeForce is a brand name of Nvidia GPUs. It includes variants such as GTX, RTX, and more. Before the terms GTX, RTX, and before they existed, terms like GTX, GS, and GS were popular with GPUs. However, these terms are no longer used. You should have the GTX or RTX cards for more graphic-intensive applications, like graphics engines, games, and more.
Although the 16XX series is the latest entry in the GTX Series, we will consider the differences between a GTX1080Ti (introduced 2016) and an RTX2080 (introduced 2019). They are very similar with a small difference.
GTX stands to Giga Texel Shader eXtreme. Ray Tracing Texel eXtreme stands for Ray Tracing Texel eXtreme.
These are complex technologies that can be difficult to grasp. However, the most important difference is that the RTX was explicitly designed for Real-Time Ray Tracing.
It is used to plot light's path in a game, as it interacts with (reflect/refract) the environment in real-time. This results in stunning environments, textures, or materials that are more appealing.
The picture shows that RTX cards can provide highly detailed lighting effects and render. However, better graphics do not necessarily mean better frame rates. Many games on the market do not support Ray tracing. Let's take a look at the differences between GTX 1080Ti & RTX 2080.
Read also our comparison between 1660 super vs 1660 ti: https://medcpu.com/1660-super-vs-1660-ti/
Conclusion: Is GTX better than RTX?
After deep research of the long-term success of these GPUs, we can conclude that Nvidia GeForce GTX is best for performance in the long run. However, Nvidia RTX is more of a trendsetter and focuses on innovation. If you intend to use this card for gaming or other activities, then you should buy RTX.
If you are planning to create content, perhaps video editing or 3D rendering, then you can choose both graphics cards. The choice is entirely up to you.
Thank you for visiting our website, hope you find it useful. Please share this article with anyone who needs it.
Video: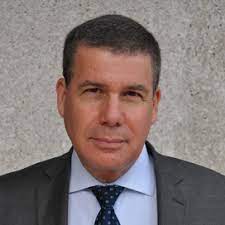 Eyal Ephrat serves as the co-founder and CEO of medCPU.com, where technology is making significant strides in the field of medicine. Through his experience in purchasing PC and laptop equipment and various other tech products, Eyal Ephrat contributes valuable insights to medCPU's mission.