Samsung is a great place for you to start if you're looking for an M.2 NVMe SSD that can run demanding applications efficiently.
970 Evo vs 970 Evo Plus: Which SSD is worth the money? Manufacturers are constantly being pressured to create increasingly better products. Plus is the next generation of the best performance for your device's storage.
In this article, Medcpu is going to break down the differences between the new 970 Evo and the 970 Evo Plus. By the end of this article, you'll know which one is right for you.
Samsung 970 Evo plus vs 970 Evo Comparison
Specifications
Samsung 970 Evo 1TB SSD Review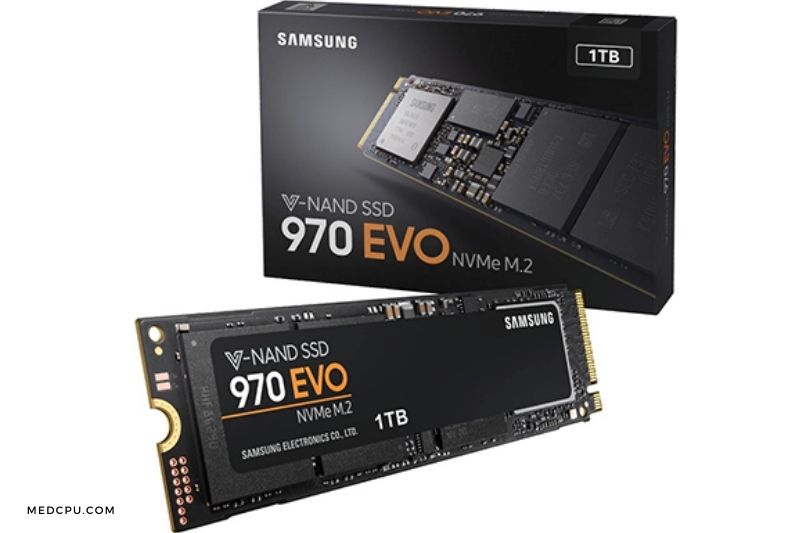 Amazon Confirmed Fit allows you to verify that the SSD will work with your computer. This tool is excellent for those who aren't sure about the technical specifications or whether this SSD will fit their computer.
The V NAND technology powers it. NVMe interface provides enhanced bandwidth and low latency. This makes it ideal for high-end gamers and tech enthusiasts. It boasts unprecedented read and writes speeds of up to 3500MB/s or 2500MB/s, respectively.
The SSD can transform high-end gaming, and it streamlines graphic-intensive workflows thanks to the Intelligent TurboWrite technology and Phoenix controller. The new generation can achieve incredible sequential read/write speeds up to 32% faster than the previous generation. You can achieve up to 1,200 TBW for a sustained performance that is half the capacity of the previous gen.
This SSD supports seamless file transfer and cloning with Samsung Magician software. It also has an SSD management solution that optimizes performance and protects data with automatic firmware updates.
The Samsung Dynamic Thermal Guard(DTG) will ensure that the device monitors and maintains optimal operating temperatures. This helps to reduce performance drops. Secure encryption is also included to protect your data.
This purchase also comes with a 5-year limited guarantee.
>>> Related Post: Best Laptops For Working From Home 2022
Samsung 970 Evo Plus 1TB SSD Review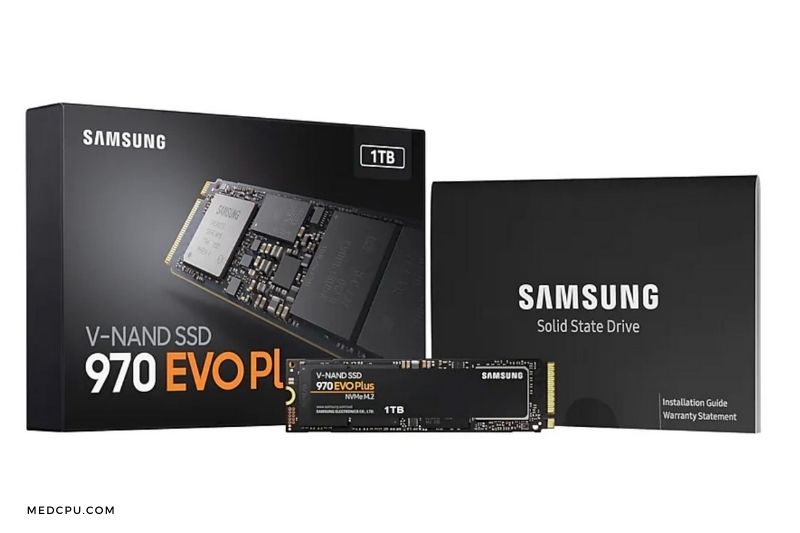 The Samsung 970 Evo Plus and Evo Plus have many similarities. However, there are some key differences.
The Evo Plus also uses Samsung V Nand technology. It has an NVMe interface that offers better bandwidth, lower latency, and greater power efficiency, perfect for high-end gamers.
However, this upgraded version has higher sequential read/write performance levels of up to 3500MB/s or 3300MB/s, respectively. The read levels are identical to the regular version. However, the write levels are significantly higher and can be up to 53% greater than the Samsung 970 Evo.
The 970 Evo Plus is optimized for performance and data security. It has seamless file transfer and cloning with Samsung's Magician software. This makes it the perfect SSD management solution. It also has automatic firmware updates, just like the original.
The SSD's superior heat dissipation makes it ideal for performance. Samsung's DTG automatically monitors and maintains optimal operating temperatures to prevent performance drops. This purchase is covered by a 5-year limited warranty, just like other Samsung products.
Performance
An SSD is superior to an HDD in reading and writing speeds. SSDs are up to four times faster than HDDs. This is why they are so popular today.
These parameters will tell you how reliable your storage device's read and write speeds are. These parameters can be used to determine how fast your SSD saves or opens files. The read speed is the time it takes to open a file, and the write speed is the time it takes to save the file to an SSD.
| | 970 EVO 1TB | 970 EVO Plus 1TB |
| --- | --- | --- |
| Advertised read speed | 3500 MB/s | 3500 MB/s |
| Average tested read speed | 2300-2500 MB/s | 2300-2500 MB/s |
| Advertised write speed | 2500 MB/s | 3300 MB/s |
| Average tested write speed | 2100-2300 MB/s | 2100-2400 MB/s |
Samsung was the manufacturer in this instance. They announced the advertised reading speed and writing speed. These numbers are often higher than the average speed you can expect from the device.
The table below shows that the Samsung 970 EVO+ is not innovative enough to be called 980 EVO. It is powerful enough to transfer files at the fastest speeds.
Both devices are similar in terms of speed when it comes to reading. The Samsung 970 EVO Plus is faster when it comes to writing speed.
Winner: Samsung 970 EVO PLUS
Benchmark
| | | |
| --- | --- | --- |
| Benchmark Results | Read Speed | Write Speed |
| Samsung 970 EVO 1TB | 2,450 MB/s | 2,316 MB/s |
| Samsung 970 EVO Plus 1TB | 2,550 MB/s | 2,369 MB/s |
Form Factor
Laptops and computers are becoming smaller every day. It isn't easy to fit all the key components in them. NVMe SSDs are smaller in size and can be used in ultrabooks.
The industry-standard SATA interface was, however, the main problem. mSATA was the solution. This interface was created to make a small profile card that can still communicate with the SATA interface.
M.2 is a new interface that limits SSD performance due to the SATA 3.0 standards. Originally known as NGFF (Next Generation Form Factor), the new interface has been standardized in the M.2 drive interface, now under SATA version 3.2 specifications.
Both devices used the same M.2 interface in our comparison.
Winner: Draw
Software
Both SSDs run the same Samsung SSD Magician Software. This tool allows you to check the status of your SSD and confirm its authenticity. It also scans it for possible problems. You can also increase power efficiency and performance benchmarks to ensure that your SSD delivers the best possible performance.
Both models share the same software, so there is no winner.
Winner: Draw
See our guide on How Much Storage Do I Need For Gaming: https://medcpu.com/how-much-storage-do-i-need-for-gaming-things-to-know-2021/
Pricing and Availability
These products can be purchased easily, but they can be costly. Although the Plus version is about $70 more expensive than the standard version for most people, it may be worth it.
The 970 Evo is an excellent choice for those tight on budget but still want a fast SSD. This drive is an excellent choice for those with limited budgets, and it is also a more affordable option. Gamers with a bigger budget might want to look at the Evo 970 Plus.
Both SSDs can be purchased online through Amazon.
Warranty
The Samsung 970 EVO or 970 EVO Plus come with either a 5-year warranty (or TBW), depending on which one comes first. You can immediately replace your SSD if it is damaged. It is a tie since there is no difference between the two.
FAQs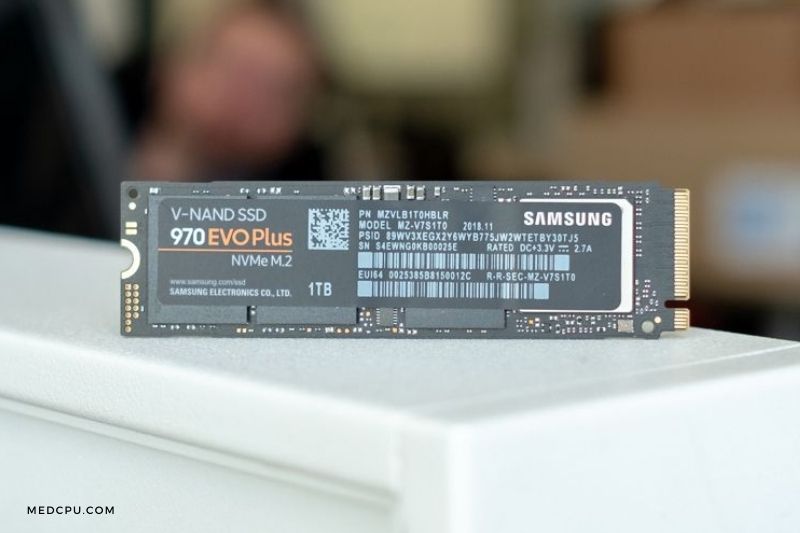 Is the 970 Evo Plus worth it?
The Samsung 970 Evo Plus is an SSD (solid-state drive) that offers significant performance advantages over the traditional HDD (hard disk drive). It's much faster than the traditional hard drive, and it has no moving parts that could break. If you want the fastest SSD that money can buy, the 970 Evo Plus is a great choice.
What is the difference between 970 Evo and 970 Evo Pro?
The difference between 970 Evo and 970 Pro is that the 970 Evo is less expensive than the 970 Pro. But this price difference comes with a difference in the specs.
The Samsung 970 Evo is not as quick as the 970 Pro because it has a read speed of 3200 megabytes per second, while the 970 Pro has 3400 megabytes per second. But, as you can see from the specs, the Samsung 970 Evo is more than three times as fast as the regular hard drive.
Conclusion: What is better, EVO or Evo Plus?
Evo is one of the most trusted names in electronic cigarette manufacturing. Still, many people wonder what to consider if they are trying to decide whether to buy the EVO or Evo Plus. What to consider will depend on your budget and how much you want to spend.
If you are a person who wants the best vaping experience for the least amount of money, you may want to stick with EVO. However, if you are on a tight budget, the EVO Plus is your best choice.
Thanks for visiting our site, and we hope you find the information you need here. If you have any comments or questions, please don't hesitate to contact us.
Video:
https://youtu.be/Gyz_MxGseAo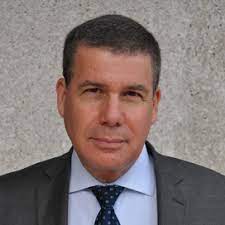 Eyal Ephrat serves as the co-founder and CEO of medCPU.com, where technology is making significant strides in the field of medicine. Through his experience in purchasing PC and laptop equipment and various other tech products, Eyal Ephrat contributes valuable insights to medCPU's mission.