Laptops are expensive, so when you purchase one, you want to know How to ship a laptop? What does it take to send one of these devices, which are so deeply connected with our personal and professional lives, across the country or around the world? What do you need to know about shipping laptops before your next move or business trip? This article medCPU.com will guide you through the process step-by-step, ensuring that your laptop arrives safely and in good condition at its destination.
How to ship a laptop by yourself?
It's possible to ship laptops without stress if you know how to prepare them. It is important to have all the supplies you need to ship a laptop safely. It will be worth the effort to pack it properly when it arrives at its journey's end in perfect condition.
Pack accessories you'll need:
Scissors
Clear packing Tape
Wrapping in plastic
Shipping Box
Cushioned box Supplies
Original packaging (if possible)
Wrap the Laptop with Plastic
If liquids or moisture make their way into the laptop box, wrapping the laptop in plastic will be better. Wrap the laptop with multiple layers of high-quality plastic wrap. Make sure that all corners are covered. Then tape the plastic to ensure it stays put and won't come apart. You can also use polystyrene, cardboard, and lots of packaging peanuts.
Use a padded laptop box
A box designed specifically for laptop shipping is the best and easiest way to pack your laptop. Amazon.com sells these "laptop boxes" for $11.95 and includes free 2-day Prime shipping. These boxes have padding built into them to absorb any shipping impacts. You should ensure that the box you buy is sized to your laptop's dimensions.
When possible, send your laptops in their original packaging, which was designed to protect them as best as possible for laptop shipping.
Pack properly
Before you place the laptop in the box, wrap it in plastic. It will protect your laptop against liquids and damage from other packages within the shipping box network. Make sure your laptop does not slide inside the box. If necessary, add padding to stop it from moving within the box. You can also fill the box with packing peanuts or crumpled paper to cushion it.
Securely clear packing tape all seams of the outer box. If you have access to tamper-proof security packing tape, it is a good idea also to use that.
Warning: If you ship an AC adapter with your laptop, ensure that it is wrapped in bubble wrap to protect it from being thrown into the computer.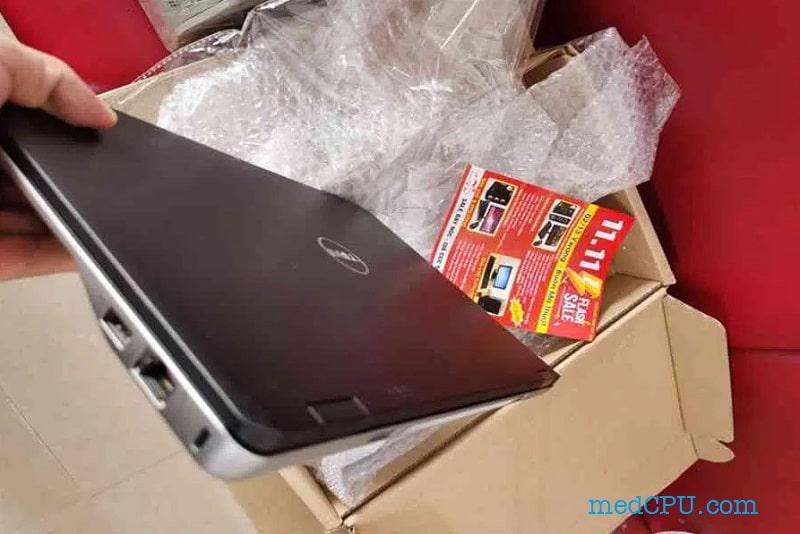 Obey battery regulations for shipping lithium-ion batteries
The regulations for shipping lithium-ion batteries can vary from country to country and service to service. Still, you can usually ship your electronics within the United States with one lithium-ion battery. Just add a brief note on the outside: "Lithium batteries packed with equipment: P.I. 966-II 966-II" You could be searched and taken away from your laptop if you don't follow the proper regulations.
Choose the right shipping carrier
It is best to ship your laptop via a known carrier like UPS, FedEx, or DHL. We also recommend using an Air service. This will save the time and handling required for your laptop. You should also purchase insurance through the shipper. However, excessive insurance can lead to high duty and tax costs that must be paid before your laptop arrives.
When you create a shipping label, make sure to include your mobile phone number so that the shipper can reach you in case of an emergency. Add a shipping label at the top of your box. To find out if the company provides the prepaid shipping labels, please contact them if you send your laptop back to its manufacturer for repairs.
You can also purchase anti-static packing peanuts or "fragile" stickers.
How to choose a Shipping Carrier to ship your laptop
USPS
If you want to ship USPS, first look at how big your laptop is!
Most people turn to the US Postal Service for shipping their laptops. Flat rate boxes have been used for many years and offer a single rate per tier. You will need first to consider the size of your laptop before you can ship USPS.
A medium-sized flat rate box will suffice if your display is less than 15 inches in size. It costs $14.35 with no additional add-ons.
These add-ons include insurance up to $1000, special handling for fragile goods, and other things. These two additional items can be purchased at the cost of $40.05.
Your laptop will need to be packed for shipping, so make sure you have plenty of padding. If you don't mind paying extra to protect your laptop, I recommend wrapping it in bubble wrap. Bubble wrap the box using at least 3 inches of bubble wrap around the edges and packing tape to secure the bubble wrap.
If your laptop is larger than 15 inches, you can opt to pack it in your box. Let's assume that our laptop is 3 lbs in weight. This will determine the cost of the shipping box.
Two-day shipping would be $19.05, and ground service would be $16.17. These prices include all add-ons.
UPS
UPS shipping prices are determined by weight and not by size!
UPS is an alternative option for laptops larger than 15″. UPS calculates shipping costs based on weight and not size. Let's say that we have a 15.6-inch laptop that weighs 3 lbs. We want it to be shipped in one of UPS Express Ship boxes to arrive in 2 days. This will cost approximately $47.74.
You can save $17 by using your own packaging and choosing ground service overexpress. You will need to pack your laptop well for shipping.
UPS prices may vary depending on where you shop, so make sure to check with your local UPS Store to get a better price.
UPS offers customized electronics shipping. This would allow you to secure your laptop inside the box to ensure it is safe and sound. Although this will increase the cost, you'll be happy knowing that your laptop is safe and sound.
UPS offers insurance up to $100 as part of their package. Additional insurance can be purchased at an additional charge.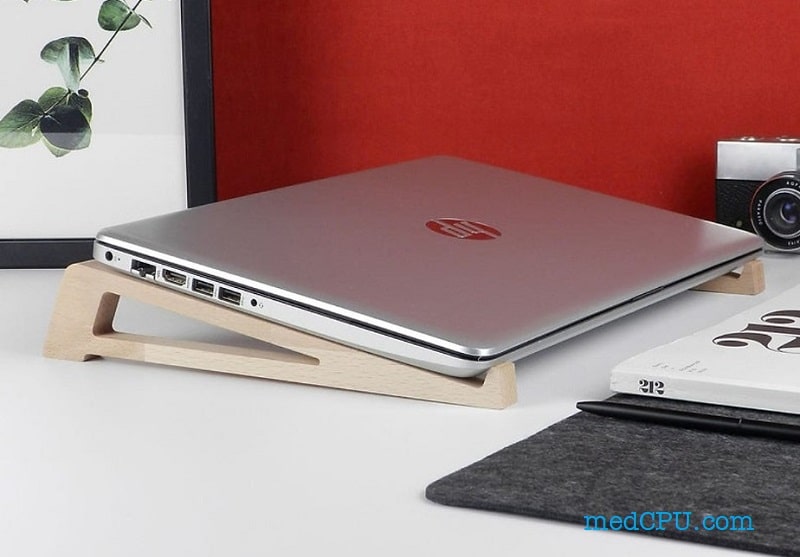 FedEx
FedEx has a variety of shipping options for your laptop. One option is to choose one of their standard boxes. The small rectangular box, which can hold laptops up to 17.3 inches in size, costs $4.99.
Standard ground service or 5-day shipping will cost $41.18, which does not include protective packaging. It will cost $46.17 to combine standard ground shipping. It will cost you $50.25 if you choose to have standard ground shipping two days after your order.
FedEx offers a $22.99 laptop box which they will ship with your laptop. Standard ground shipping costs $51.20, while two-day shipping is $96.64.
You can also use your box to ship for $15.95, the lowest FedEx shipping option.
FedEx packages shipped by FedEx are covered with $100 insurance at no additional cost. You can also add additional insurance to your FedEx package, just like UPS.
Calling or visiting your local FedEx office is the best way to obtain accurate shipping information!
These are estimates only. Calling or visiting your local FedEx office to receive accurate shipping information is the best way.
Cheapest way to ship a laptop?
We'll choose UPS in third. UPS is an option for laptops larger than 15 inches if you are okay with packing your laptop in your box.
UPS is a better option than USPS because you get $100 insurance. Their express shipping and laptop boxes are great options for extra security, and they are also the most affordable.
UPS is not the most well-respected company when it comes to electronics shipping. There are many horror stories.
UPS is ranked last because of this. Although their prices are attractive, the reviews of UPS tell a different story. In the unlikely event that your laptop is damaged, make sure you insure the package.
FedEx is second. FedEx is the best option if you are looking for low prices. Their security is excellent, however. The box includes a lot of padding and $100 insurance.
You also get better customer service than UPS for shipping and package handling. You can ship to your own box for as little as $15.95, but you still have the protection of this included insurance.
The USPS is the first choice. The US Postal Service is the best option for laptops smaller than 15 inches. You will need a medium flat rate container and bubble wrap to protect your laptop.
This is an established method for shipping your laptop. Our research found that many customers are happy to ship their laptops this way.
USPS is the best option for laptops larger than 15 inches. It offers the most affordable ground service and the lowest prices. You can add extra insurance to the base cost and still get a lower price than the two main competitors.
To ensure your laptop arrives at its destination safely, it is a good idea to contact your preferred shipping service before you ship. This will allow you to get an accurate estimate of the cost and the best add-ons.
How much does it cost to ship a laptop
Disclaimer: These rates and the table below reflect the current rates at the time of writing. However, rates can change at the discretion of the carriers.
Standard Shipping:
USPSUPSFedExOwn Box$16.17$17.05$15.95Their Box$14.35$47.74$46.17Specialty BoxNot availablePrice Varies$22.99Insurance Included?X✔✔
Read also:
FAQs
How much does it cost to ship a laptop?
FedEx offers a $22.99 laptop box which they will ship with your laptop. Standard ground shipping costs $51.20, and two-day shipping is $96.64. You can also ship your package using your laptop shipping box for $15.95, the most affordable FedEx option.
Is it safe to ship a laptop?
It is recommended that you ship your laptop using an Air service and a known carrier like UPS, FedEx, or DHL. This will reduce the time and handling required for your laptop computer to be shipped. Follow these simple steps to ship your laptop. These simple steps will make it easy to ship your laptop.
How to pack a computer for shipping?
Wrap the computer/peripheral with at least 3″ to 4 inches of bubble wrap or packing peanuts or other air-cellular cushioning material. Wrap the item in a sturdy box. You can place accessories that have been wrapped with the right amount of cushioning in any space in the box.
Can I ship a laptop with a lithium ion battery?
If the package is not available for shipment directly from the retailer, you can send most lithium-based consumer batteries and lithium-containing electronic devices safely and easily. This includes power banks, laptops, and tablets, as well as cell phones.
Conclusion
We hope these help you pack your device, so it arrives safely and securely at its destination without any damage or loss of data. If you have any other questions about this process, please don't hesitate to contact our team by leaving comments below!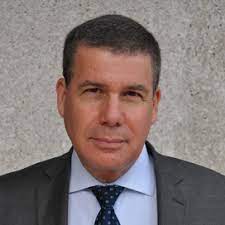 Eyal Ephrat serves as the co-founder and CEO of medCPU.com, where technology is making significant strides in the field of medicine. Through his experience in purchasing PC and laptop equipment and various other tech products, Eyal Ephrat contributes valuable insights to medCPU's mission.