As we all know, laptops are incredibly convenient devices that enable us to multitask and provide entertainment. If you happen to be an ASUS laptop user, you might encounter occasional difficulties when it comes to running DVD discs or the ASUS laptop won't play DVD discs. If you find yourself facing this issue, it's natural to wonder about the reasons behind it. In this regard, medCPU would like to assist by identifying the possible causes and suggesting some practical solutions.
Why My ASUS Laptop Won't Play DVD
We are sorry to hear that you're having trouble playing DVDs on your ASUS laptop. There could be several reasons why this issue is occurring:
Software playback
Most modern laptops no longer come with pre-installed DVD playback software due to the decline in DVD usage. Windows 10, for example, does not include a built-in DVD player application. You can download third-party software like VLC Media Player, PowerDVD, or WinDVD to play DVDs on your laptop. These programs provide the necessary codecs and features to play DVDs.
Windows updates
Sometimes, Windows updates can cause conflicts with DVD playback. Make sure your operating system is up to date by checking for and installing any available Windows updates. These updates may include fixes or patches that address DVD playback issues.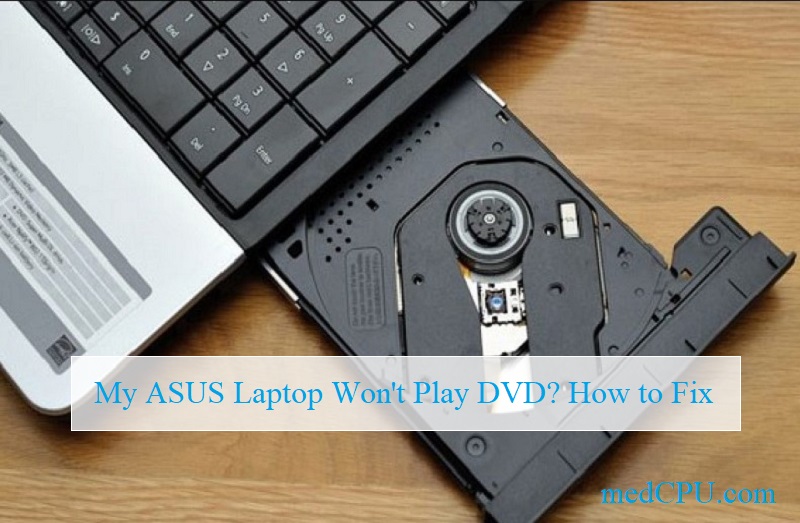 Driver issues
Outdated or incompatible DVD drivers can prevent proper DVD playback. To resolve this, visit the ASUS support website and locate the driver download section for your specific laptop model. Look for the DVD driver and download the latest version available. Install the driver update and restart your laptop before attempting to play DVDs again.
Firmware updates
DVD drives may also have firmware updates available that can address playback issues or improve compatibility. Visit the ASUS support website, locate the firmware downloads section for your laptop model, and check if there are any updates for your DVD drive's firmware. Follow the instructions provided by ASUS to update the firmware properly.
Hardware problems
If none of the software or driver updates resolve the issue, it's possible that there is a hardware problem with your laptop's DVD drive. In this case, contacting ASUS customer support or taking your laptop to an authorized service center would be the best course of action. They can diagnose and repair any hardware issues with the DVD drive.
Other conflicting programs could be culprits
It is inevitable that computing environments will encounter conflicts when running large projects or excessive software simultaneously. Moreover, certain applications can interfere with processes, resulting in the inability of an ASUS laptop to play DVDs. Therefore, attempting to close multiple programs might resolve the issue.
To fully address the problem of the ASUS laptop's inability to play DVDs, there are three possible solutions. The first solution involves troubleshooting the system, and I will outline the steps for updating the ASUS operating system. The second method is highly recommended for general usage, which involves acquiring a reliable DVD player that can handle all playback-related issues. The final solution involves ripping DVD content to create playable DVD files, allowing you to watch movies directly on your laptop.
My ASUS Laptop Won't Play DVDs. The Quick Fix
Part 1: Try Free Third-party DVD Player Software
Are you still concerned about the issue of your ASUS laptop not being able to play DVDs? If so, it's time to find an effective solution that allows you to enjoy DVD movies smoothly on Windows. One such solution is Leawo Blu-ray Player, which can significantly reduce the complications mentioned earlier. With Leawo Blu-ray Player, you can overcome many of the challenges associated with DVD playback.
Leawo Blu-ray Player excels in providing exceptional accessibility to DVD formats, going above and beyond in performance. Additionally, it supports a wide range of video formats, including AVI, MPEG, WMV, ASF, FLV, NSV, NSA, and WTV. What's more, it is equipped with the ability to stream 4K videos with resolutions of up to 2160P, ensuring that every detail of the video is preserved without any loss.
One of the standout features of this software is its capability to decrypt DVD region codes, which is often cited as a major obstacle. Furthermore, it offers a plethora of amazing features such as virtual remote control support, a screenshot snapper, and various bonus toolkits. With everything at your fingertips, you can conveniently access all the functionalities you need. Don't miss out on the opportunity to download the free Leawo Blu-ray Player and enhance your home movie nights with unforgettable DVD experiences.
Step 1. Open the best DVD player on ASUS and import DVD media sources.
You can stick the DVD disc of your favorite movie into the disc drive. When you open Leawo Blu-ray Player, there will be a new DVD icon popping up. So when you are ready to stream, just tap the inserted DVD name to start.
Step 2. Change the volume and other audio-related options.
Put the cursor on the area near the title banner, a drop-down shortcut menu will appear in a second. Choose the "Audio" icon to view the audio editing window.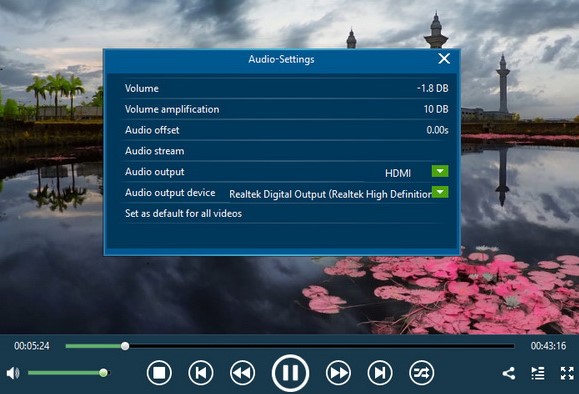 Step 3. Be satisfied with the DVD video manifestation.
Use the same method via the shortcut banner on the top. Instead, select the "Video" icon to arrive at the video parameters panel.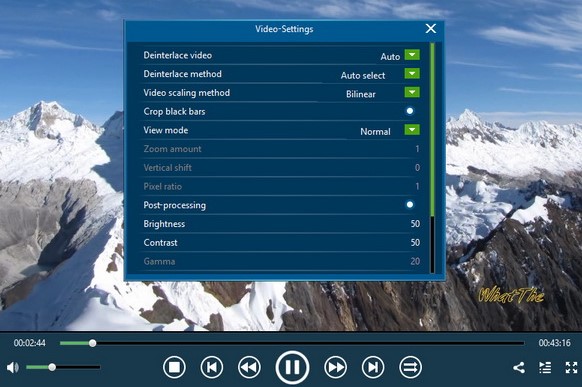 Part 2: Try to Rip Your DVD
When it comes to portability, carrying DVD discs is not an ideal option, especially if you frequently need to transport them. For individuals who frequently move to different locations, it is more convenient to convert DVD media into computer-compatible files. This approach is also helpful when dealing with the issue of ASUS laptops not playing DVDs. In such cases, reliable software is essential for performing the DVD-ripping task. In this regard, Leawo DVD Ripper is the recommended choice.
Step 1: Download the versatile DVD ripper on the ASUS laptop.
Step 2: Start the application to load your DVD data.
There are two effective ways to put your DVD inside. One is to pull your DVD icon onto the program interface. Another one allows you to browse local drives from the laptop.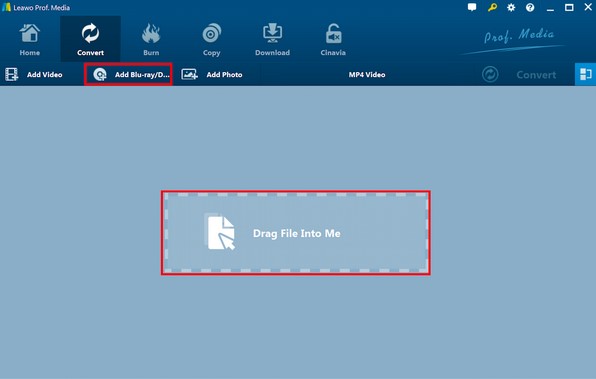 Step 3. Pick up the desired output format.
In the main interface, click on the "MP4 Video" button above the file loading section first. Then choose the "Change" choice to access the profile settings. During this panel, you can simply select one of the common video files like MP4 video. You can also set up your personalized formats in this format editing panel.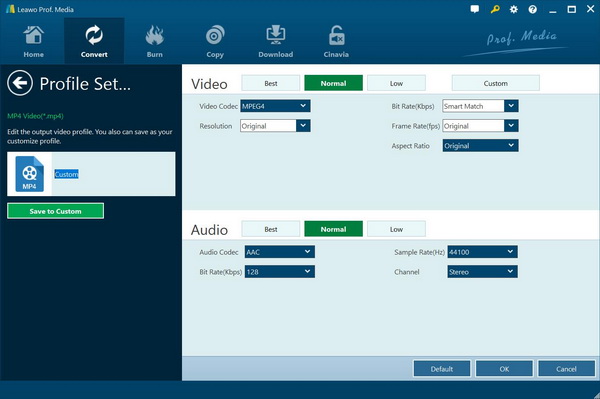 Step 4. Decide a location to save the ripped videos and movies.
Go back to the starting page where the green "Convert" button is activated. Tab this option to slide the converting sidebar. The top destination settings should be assigned with a folder pathway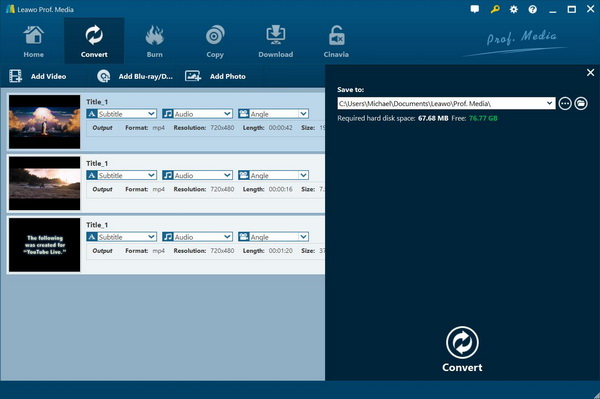 Step 5. Get it done in one more click.
Now, you just need to hit the white "Convert" icon and wait for a short time.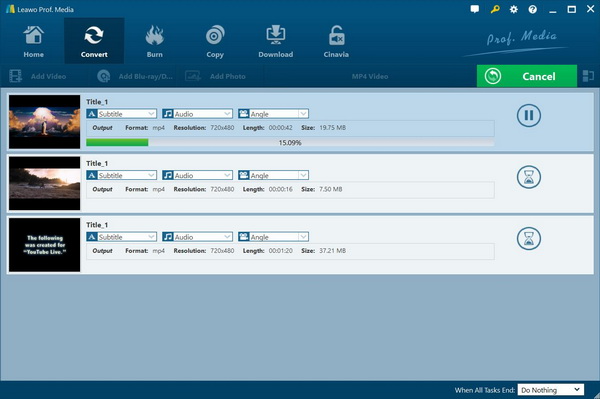 Conclusion
Let's start by explaining why an ASUS laptop may have trouble playing DVDs. This article provides a list of possible solutions. One option is to refresh the laptop by updating its software. Another solution is to install a fully-functioning DVD player software. The main point of this post is to emphasize that most DVD playback issues can be resolved by using the universal DVD player program called Leawo Blu-ray Player. Additionally, this program offers an instant converting feature that allows you to create MKV files from DVDs without the need for extra applications. If you require professional support for transcoding DVD files, you can also consider using the Leawo DVD Ripper.
Related Posts: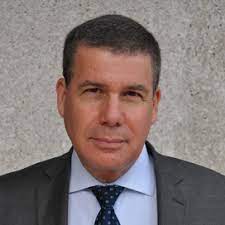 Eyal Ephrat serves as the co-founder and CEO of medCPU.com, where technology is making significant strides in the field of medicine. Through his experience in purchasing PC and laptop equipment and various other tech products, Eyal Ephrat contributes valuable insights to medCPU's mission.