Registering your business may seem like a daunting task, but it's quite simple and accessible. You can do everything online these days, so it's no wonder the internet is right there for you should you wish to get your business legally recognized. This is why there are millions of businesses online, with 71% of businesses in the United States having a website in 2023.
Most people think you can turn to the online world once you're marketing on Facebook and other social platforms or establishing a domain. However, you can already make use of digital resources by doing your whole registration process online. Here's how to do just that.
Pin Down What Business Entity You Are
The first thing you need to do is pick the business structure you are going to operate under. This will determine what other requirements you need. A lot of online businesses actually choose to be sole proprietorships because you don't need to fulfill any legal paperwork to get started. This route comes with its own complications, but you at least wouldn't have to register at all (be it online or in person.) Hence, over half of all small businesses fall under this category to avoid the hassle and cost.
This rings especially true in tech-heavy states with a high volume of businesses. California has the most small businesses at more than 4.1 million, also leading the pack in terms of small business employment. If you're not running as a sole prop, then you'll most commonly find yourself registering as an LLC.
Register Your Business Name
Regardless of what structure you pick, you will need to register your business name. This is mostly to protect your brand from other competitors and intellectual theft. Entity names cover the state level, while trademarking goes to the federal level. For the latter, you'll need to visit the United States Patent and Trademark Office's website, which will have the trademark application form that you need. The former depends on the state where you live or primarily operate.
North Carolina is the top state for business in 2023, according to CNBC's annual weighted rankings. Here, businesses can register their name with the Secretary of State. They have their own dedicated website, where you should be able to find all the application fees and forms necessary.
Get a Registered Agent
The next step is to get a registered agent, which is a requirement for businesses in every state. You can either do the process yourself through your Secretary of State's site or reach out to a commercial registered agent service. The latter is a good starting point for those who want to do everything online and don't want to face any complications.
This is great for states that may have more challenging business landscapes. For instance, you can get the best registered agent in Illinois without having to manually look through the talent pool if you use a commercial agent service. They do every step for filing online and make sure that your agent is a resident of the state and has a designated address in the same area.
Get a Federal Tax ID
If your business requires you to have employees, you'll need to have an Employer Identification Number. This serves as your federal tax identification, which is important if you want to remain in good standing with the IRS. You can easily apply for one on the IRS' official government portal.
A popular way to make money online is by creating and selling digital art. NFT art has been the most recent controversial addition to this landscape, with marketplaces and websites dedicated solely to the practice. If you are running a robust online store like this and have employers, then you will need to get an EIN even if you're purely digital.
Get Necessary Registration from Your State
Of course, you will need to file for your Articles of Organization. For this step, you can either get a business formation service to do every step for you or undergo the process personally. If you're going commercial, expect a few more fees for the convenience. You can check out LegalZoom and its contemporaries, as they all have websites and apps that you can use for filing.
For more articles on all things tech and more, check out the MedCPU blog.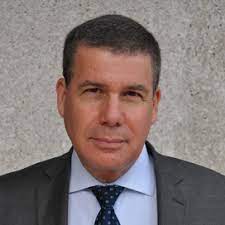 Eyal Ephrat serves as the co-founder and CEO of medCPU.com, where technology is making significant strides in the field of medicine. Through his experience in purchasing PC and laptop equipment and various other tech products, Eyal Ephrat contributes valuable insights to medCPU's mission.