While recording and sharing gaming videos is becoming more popular, it is much easier than before, as well. Whether you want to be a big name in the eSports industry, or simply sharing your god-like gameplay with your friends, you can always start recording your first big play with some preparations and setting up. No matter how masterful your gaming skills are, or how amusing your commentary is, a good quality video recording is a must if you want to attract more viewers, or simply leave your friends at awe. The guide below of medCPU will show you how to record gaming videos. So, you embark on your quest of a video game content creator in no time!
Pick a game you want to record
If you want to capture your gaming video just for rewatching or sharing with friends, then, your favorite game, it is!
However, the game you choose should be visually attractive and not overly popular when you intend to make money from the recordings of your play. While repetitive games could be boring and have little watch values, you face more competition with prominent games. It is true that well-liked games may do well in terms of gameplay or graphics. Attracting a huge amount of viewers from those games is a far-fetched dream. However, too many players have already uploaded content about it, and fans could get disinterested. Therefore, should you go for games that are entertaining to watch but somehow not yet viral among players.
Pick a suitable microphone
Most of the time, you might want to give some commentaries while recording, so a good quality microphone is well recommended. You can use the computer built-in microphone, or a mic from a headphone will do, if you don't put much emphasis on sound quality. A higher-end device, like a USB microphone, will ensure more professional video sound. The choice is up to you and what kinds of videos you are producing.
Pick a game recording software
One of the most popular options to consider is Open Broadcaster Software, or OBS for short. It supports various platforms, and many features to try out. Whereas the user interface is pretty uninviting for entry-level users, its community is huge and can help you through the learning curve. You can find a starter set-up guide for OBS here.
Another well-known software you can use is Bandicam. The software is known for recording at high bitrates and frames, which means top quality videos. As Bandicam also offers a built-in compression feature, you can make up to 4K Ultra HD resolution gaming videos without compromising file size. Video size could be as small as you need. The only downside, however, is that it could be quite pricey. But, the brand offers a free trial so you can experience the superior service before investing.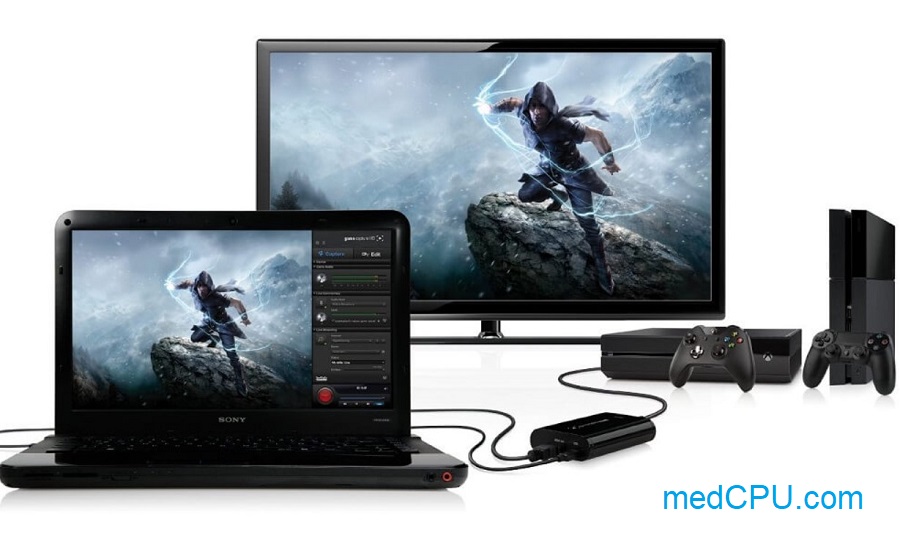 How to record gaming videos on PC
You don't need any hardware other than a PC to record or stream your video, all with the help of OBS. If you are either owning a window pc or even an NVIDIA GPU, you can enjoy video footage features of each of them. But, if you want a capturing software that is free, reliable and available on most platforms, then OBS is a must-have.
To get going, download the software, and install it on your computer. If it's your first time setting up, then the UI could be pretty daunting. However, after a few basic adjustments, you can start creating video game content right away.
Under Mode dialog, pick the window you want to record in the Capture specific window option.
Step 1: Now, in the lower left of the screen, click

+

button on the

Scenes

box. Doing this allows you to name your scene so that you can reopen it in the future. For example, I name it '

My Game Videos

'.

Step 2: Click another

+

button to the

Sources

box, which is to the right of the

Scene

box. Next, select

Game Capture

on the sources menu and a

Properties

box will be opened.

Step 3: After clicking

Mode

in the

Properties

box, choose

Capture Specific Window

if you just want to film the game.

Step 4: Make sure your game is on, so that you can choose its title in the dropdown menu.

Step 5: You can save your settings by clicking

Ok

, which returns you to the main UI of OBS. Now turn to the bottom right of the screen and find the

Start Recording button

. Click the button to start and click it again to stop recording. You can now find your video saved in your prefered location on your computer.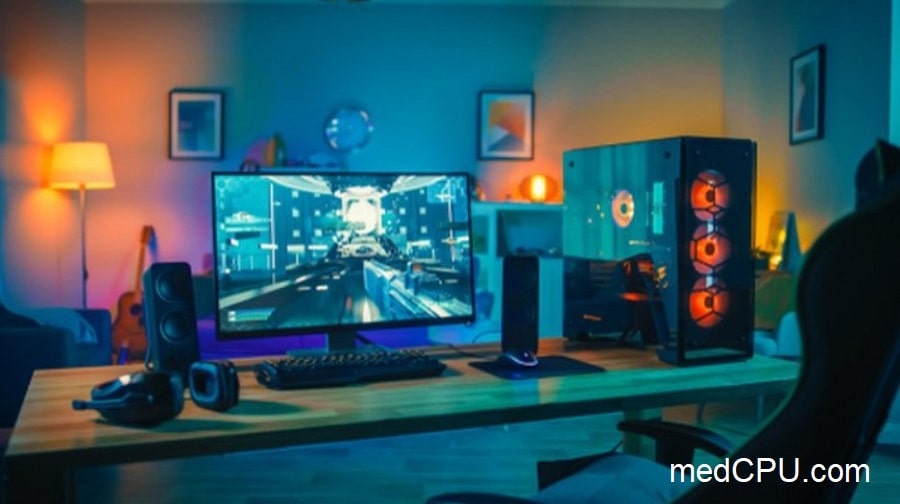 >>> Read also: What To Look For In A Gaming Monitor?
How to record gaming videos using a Capture device
You should think of investing in a video capture device in case you have an independent gaming system, like your Playstation 4. This piece of gadget has the power to broadcast gaming moments to your monitors, while the video capture software like OBS records it on your computer. This video is ready for edit or upload after gameplay.
If you are wondering what brand is best for your first video capture device, then the budget-friendly Elgato's HD60 S could allow for most of your needs. Elgato is among the most well-branded capture device makers, as its products are just right on any spectrum, like reasonable price and enough features.
However, AverMedia and Mirabox are other honorable brands, answering customers' varied needs.
Now, you can move on to the video capture device setup.
Step 1: Make sure you have at least 1 USB-to-USB-C cable and 1 HDMI cable, 2 if you want to show your game on another monitor, and have your OBS software installed and ready to go. While Elgato also has its own software that works perfectly fine, you may find OBS more friendly with the setup guide mentioned in the earlier section.

Step 2: Use an

HDMI

cable to connect the source's video

Output

port with

Input

port on your Elgato device.

Step 3: Use another HDMI cable to connect the Elgato HD60 S's

Output

port with the monitor

Input

port.

Step 4: The

USB-C

port on Elgato HD60 S is designed to connect itself with the PC. This step calls for an

USB-to-USB-C

cable, whose role is a communication bridge between the PC, the OBS software and the capture device.
With all your cable correctly and firmly plugged, you can follow the steps below to set up your OBS:
Step 1: After clicking the

+

button on the

Sources

box, select

Video Capture Device

. Then, choose your video capture device in the popped-up

Properties

menu.

Step 2: Turn on your external gaming system

Step 3: Save your settings and exit the

Properties

menu. Remember to click

OK

to save your settings beforehand.

Step 4: Press

Start Recording

button.

Step 5: Impress your audience with your gameplay.
FAQ:
Can I use built-in recording features on gaming consoles like Xbox One, or Playstation 4 to capture my gameplay?
Yes, if you have one. Most gaming consoles brands have a recording menu in its products, and it is quite easy to use, as well. There are guides that can help you record on your independant system in seconds. However, keep in mind that a video capture device has innovative features that you might want to try out. So, it depends on whether you are only recording or you want exceptional video quality.
What should I do if there are issues when setting up a recording device?
Most of the time, you may encounter several issues when setting up a video capture device. However, some problems can be solved with plug cables in the right plug, or choosing the right setting options on your recording software. If the fix below still did not do the job, then check if your hardware is fully functional, or contact the device provider for further support.
Are there any good editing software for my game recordings?
After having perfect footage, many players want to make their own edits to personalize their content. Therefore, you can find many well-known brands that develop video editing software. While many iOS users prefer iMovie as their main editor software, Filmora is often a esteemed choice for veteran Windows PC gamers.
Conclusion:
With just some patience and an hour of your day, your next epic game video is ready to be shown to the world. So, whether you are a novice player or a professional, putting in some extra investment for accessories and hardware is well worth the splurge. After all, a quality video is still more pleasant to watch. And, what could be better than a well-recorded gaming video if our family and friends want to look back on our memories together, right?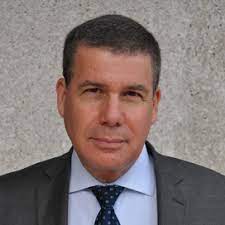 Eyal Ephrat serves as the co-founder and CEO of medCPU.com, where technology is making significant strides in the field of medicine. Through his experience in purchasing PC and laptop equipment and various other tech products, Eyal Ephrat contributes valuable insights to medCPU's mission.