How To Make Money Gaming? With the rise of video games come a whole new industry where many gamers actually make money. Simply by playing and completing in-game content that can be sold and traded, like weapons and items, gamers can make a substantial amount of money and enjoy the hobby.
With almost no investment and little to no formal training required, video games may be the perfect career choice for someone who is looking for something different. Read on this guide to find out more.
How to Make Money Playing Games?
Gaming YouTuber
Gaming YouTubers create videos of themselves playing various video games and upload them to YouTube for viewers to enjoy. Although ad revenue can be earned, sponsorships will make up the majority of your income. It cannot be easy to make money as a YouTube gaming channel owner.
You make very little money at the beginning, regardless of your qualifications. YouTubers are not able to make a lot of money at first because they rely on ads revenue. The average CPM (cost-per-mille) for a gaming YouTube channel is between $.50 and $1.00.
Sponsorships and preroll sales are two other ways to make money as a YouTuber. Prerolls are short ads at the beginning of a video that promotes a website or business.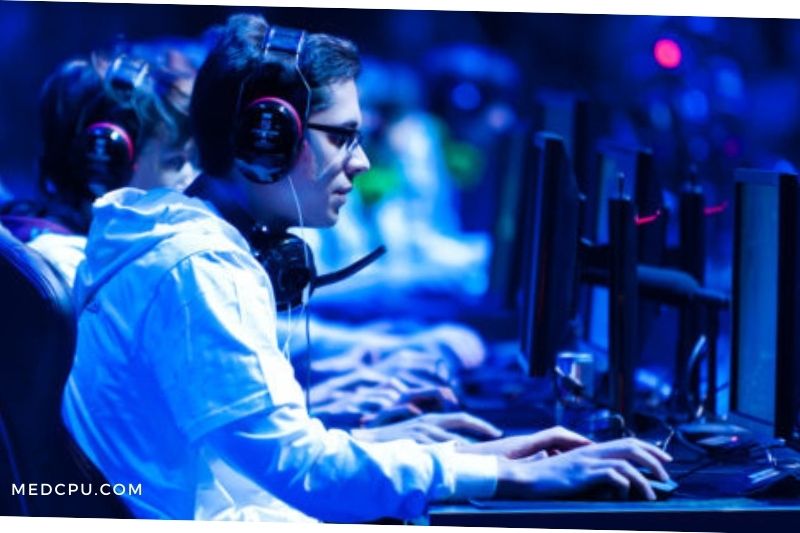 To make this kind of money, YouTubers must have a large following. MattCS, YouTube star, explains in his video How much do Gaming YouTubers Make? that YouTubers charge between $5 and $10 CPM for a preroll. However, this price can vary depending on the relationship between the YouTubers and their sponsor.
YouTubers can also make money through integrations. Prerolls can be integrated, but integrations last about one to two minutes. Integrations only last about 30 seconds. YouTubers can charge twice or triple the price for an advertisement.
Gaming YouTubers may also be sponsored by companies that spend an entire video showing off their game or services. Prices charged by YouTubers for these videos vary depending on the service offered and the views of the YouTuber about how they promote it to their viewers.
Create a Gaming website
It is easy to set up your website. Gaming sites are the most popular. A website could be created to review games. If you have a large audience, you can start to receive free review copies and other sponsorships.
We do not recommend that you try to be the next Polygon, Destructoid, or Games Radar. These sites are well-established and have big budgets. You will not be able to compete in search engines.
It is a good idea to choose a niche where you have expertise. You might pick a specific game, console, or genre and then dive into the subject. This will provide more depth content than you'll find on larger sites.
You might be wondering how to start a blog. It will help you navigate the process of choosing a domain, setting up web hosting, and creating content.
Although it can be slow to get a new website up and running, it shouldn't feel like a chore if you enjoy gaming. Take your time, share your passion, and the money will come.
Video Game Tester
Developer companies often hire gamers to test their products in-house. A videogame tester is similar to a QA tester and responsible for testing the final product.
These testers are established and successful gamers who have a strong foothold in this industry. Many testers work in-house for the development company and may also be involved in QA campaigns alongside other testers during the development phase.
You might be surprised to know that in-house game testers can earn an excellent living. A tester's average annual salary is $67,813, about 30% more than the national average.
Although it sounds like a lot of fun, testing video games is hard work. You might be wrong if you think you can sit down and play video games all day. Before the development team can launch the game, testers must play it thousands of times.
Video Game Streamer
Video game streamers are people who play video games live for a large audience. Twitch or YouTube are the most popular platforms for streamers. Streamers earn money depending on their popularity.
Twitch streamers can earn money through donations from their viewers, similar to tips. Twitch offers a feature that allows viewers to subscribe to any streamer they like for $5. In return, they receive access to special features such as emotes and other broadcasts.
Twitch requires that streamers sign up for the Partner program to make this feature available to them. This is a difficult task considering that only 27,000 Twitch Partners are among Twitch's approximately 2.2 million streamers.
Twitch Partners receive 50% of the $5, while Twitch Partners get 50% unless they're a Top Tier Twitch Partners (about 10,000 viewers). They get 70% in that instance. According to Twitch, expert streamers earn an average of $3,000-$5,000 per month. If they are Twitch Affiliates, they can earn $250 for every 100 subscribers they have.
Streamers, just like gaming YouTubers, can also take sponsorships. This allows them to show off a service/game for a negotiated rate. Disguised Toast, a top Twitch streamer, and author explains in his YouTube video, How MONEY Do Twitch Streamers REALLY Make? These sponsorships usually range between $0.01 and $1 per viewer for every hour the game or service is shown.
Video Game Developer
Many young gamers dream of creating video games. It is not easy to become a self-employed video game developer due to the numerous skills and talents needed to create a video and the high cost of marketing and producing a video.
It can be expensive to market and build a videogame because of the many skills required. Video game developers are often freelancers or employees at larger companies.
Game developers are responsible for transforming a game idea into a working game by programming and coding. Many game developers also work with writers and designers to develop the story and concepts for the game.
Zip Recruiter reports that freelance game developers make an average of $92,894 annually, while the earnings of employees are slightly higher at $101,644 each year.
Become a professional gamer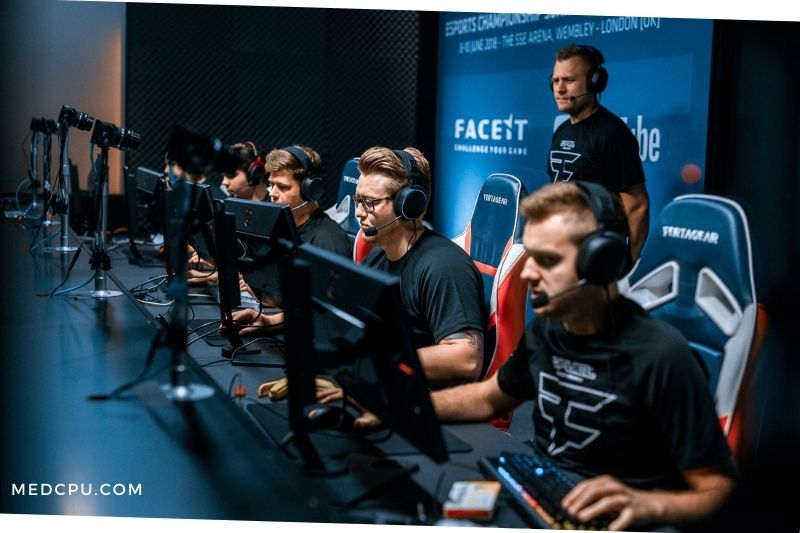 Yes, dad and mom, it's a thing. Pro Gamers compete around the globe and win millions at events sponsored by the Major League Gaming circuit and the International Dota 2 championship. MLG has set up arenas in the country to stream professional gaming events. It has even created communities and scouts on the internet to help find the best players.
It is best to choose a game that you are already proficient at and then become an expert in it. You will then build your reputation as both an expert player and a good team player. Participate in eSports.
Provide Game Play Tutorials
You can attract new viewers by providing tutorials for gameplay. Every person who clicks on your YouTube channel or streaming website will make you money. For example, advertisers pay Google to show ads on videos. Google, a division of Alphabet, owns YouTube.
Open an AdSense account and link it with your YouTube account. You can choose whether banner ads or videos are displayed.
Video game tutorials are more challenging to make money. To make decent money from this concept, you will need to increase your audience to the thousands.
Quality Assurance Tester
Computer programming is the ultimate result of video games. It is possible to get a computer to respond to developers and gamers, make it look right, and feel as real as possible. Game design companies need independent experts to help them determine what works and what doesn't.
This is where QA testers come in. Designers and developers must know the feelings of users about new games or updated designs. This is not only about technical issues. They are not testing wiring, circuitry, or power supply.
They're testing whether a new or upgraded version of a game is more enjoyable for players than those already on the market, just like kids playing with a toy.
They don't play through a game to the highest level. They test different designs and build multiple times until they find nothing to complain about. If they have fun, they report it!
QA is like being paid to solve multiple puzzles. Developers can find a way to fix any glitch, error, or other problem in software programs.
Although QA work tends to contract, it could still pay between $10-$15 an hour. This is a good wage for video gaming!
Work as a Video Game Journalist
Journalism is another option. Video game journalists make around $26,000 annually, making it one of the lowest-income jobs on the list.
This is an excellent job if you enjoy writing and reporting and are passionate about games.
A bachelor's degree in journalism is required to get started as a reporter. An unpaid internship can be an excellent way for you to get started as a game journalist.
Gaming Sessions on Twitch
Twitch, another online community that was started by gamers, is also available. Twitch's monetization model mirrors YouTube. Twitch channels can make advertising revenue by broadcasting their gaming sessions.
You will need to meet the following requirements to monetize your channel.
500 minutes of total broadcast time in the last 30 days
7 unique video broadcast days in the last 30 days
Minimum of 3 concurrent viewers in the past 30 days
Minimum 50 followers on your channel
These requirements are relatively easy to meet, and you can expect to achieve monetization within a month if your channel releases exciting content.
Ninja, one of the most popular Twitch streamers, earned over $10-million from sponsorships and advertising revenue in 2018, with the top 10 Twitch gamers earning more than $20 million.
These gamers can achieve extraordinary results. However, to make an income at this level, you will need to provide something unique to the community.
The average streamer earns anywhere from $10,000 to $40,000 annually, which is still an acceptable income for gaming and playing with friends online.
Design and Sell Gaming Merch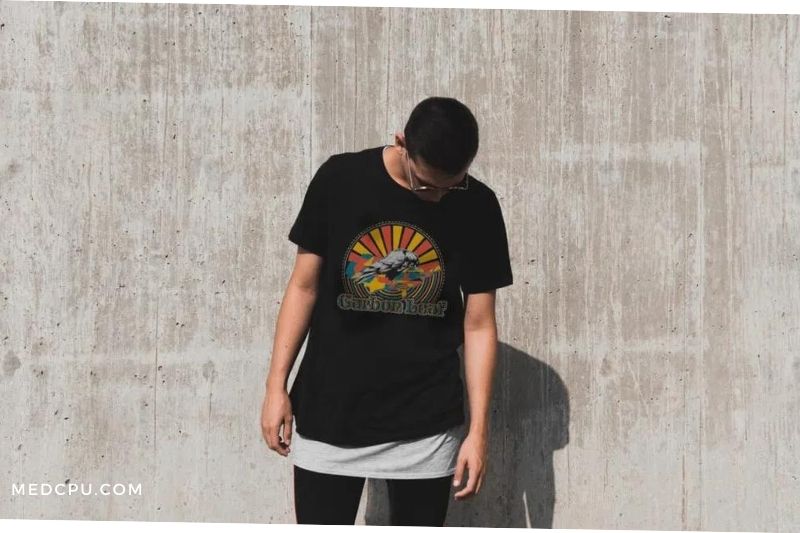 You'll find thousands of results if you search the internet for Super Mario Bros T-shirt. The same applies to any merchandise that involves gaming.
Gamers buy millions of coffee mugs, mousepads, and clothing.
Teespring, Printful, and Printify can help you sell tees and other clothing online.
You can hire a Fiverr designer to create a design that you like.
Drag and drop your design on a Teespring t-shirt or coffee mug. You will also receive a link that you can share on social media.
You can find merch on every YouTube channel. Merch is a major revenue stream for gamers and can earn them thousands of dollars per year in profits.
Farm Gaming Currency
Although most people are familiar with digital currencies such as Bitcoin, few realize that mining gaming currencies can make huge profits. Gamers can use in-game currency to buy a range of in-game goods, including weapons. You can sell currency to people who don't want the time to play the game.
Coaching Gamers
You can make a living as a coach for video games if you are a skilled player. For teaching others, some coaches make as high as $200 an hour. To be a successful coach, you will need to build a following on YouTube and Twitch.
Work in Customer Services for a Gaming Company
Gamers, like any other industry, also require customer support. It's an excellent way for gamers to make a living in the industry by becoming customer service representatives. Customers service representatives make an average of $13.64 an hour. Some earn as much as $20 an hour.
Some companies have in-game administrators who can play the game and provide support via in-game chat.
This job requires more customer service skills than gaming skills. Excellent communication skills and a good rapport with others are essential. An internship is a great way to start your career.
FAQs
What do you need to start making money gaming?
The first thing you need to do to make money gaming is to pick a game and start playing it. You may need to purchase some in-game items, such as a suit of armor, a sword, or a magical staff to make your character stronger and less vulnerable.
You can also find sponsors who will pay you for advertising their company's product. Finally, join a team that competes in organized tournaments.
Do I need to be good at games to make money?
While you don't need to be good at games to make money, you will need to learn how to play the game and be confident in your abilities to make a decent living playing games.
There is no set of requirements to make money playing games. You will, however, need to learn the game and make sure you are confident in your skills to make a living.
What is the difference between streaming and YouTube?
While both are ways of transmitting video, there is a difference in how they do so. Streaming requires a continuous connection to the server.
YouTube, on the other hand, is a website for uploading and sharing videos, so the user need not have a connection to the server.
Conclusion
You now have a wide range of options for making money gaming on the Internet. By applying the simple techniques outlined in this article, it is entirely possible to get started within a short period of time and start making a substantial amount of money from the comfort of your own home.
MedCPU hope that you found something useful from this post. If you have any questions, please feel free to leave a comment in the comment section below.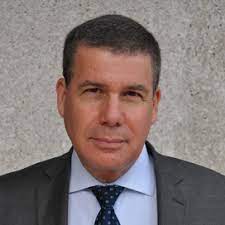 Eyal Ephrat serves as the co-founder and CEO of medCPU.com, where technology is making significant strides in the field of medicine. Through his experience in purchasing PC and laptop equipment and various other tech products, Eyal Ephrat contributes valuable insights to medCPU's mission.