Lenovo is a multinational company that manufactures computers and tablets. They are China's number one manufacturer of personal computers and have also established themselves as a reliable brand in the international market. The company has an amazing portfolio of products, including laptops, desktops, tablets, smartphones, and even smart TVs.
Tablets are serious business. They have absolutely become an invaluable part in our lives. Whether you use your tablet to watch movies on a long flight, read in bed, or browse social media while sitting on the couch, Lenovo tablets are designed to enhance your experience. They're the perfect device for your work and entertainment needs, allowing you to enjoy information, games, and movies at any time you wish. Tablets make it quite easy to stay connected with your friends and family, whether you're at home or on the move. And with a range of different styles available, there is a tablet for everyone. From budget-friendly to feature-packed – there's no need to compromise on quality when choosing from a great range of Lenovo tablets.
How Good Are Lenovo Tablets?
Their tablets are popular in the market because they offer value for money. Lenovo is one of the most trusted brands because of its quality products and excellent after-sales services. They are ideal for both business and personal use. There is a wide range of tablets to choose from, each designed to cater to your needs and budget. If you are in search or a tablet with high specifications and an affordable price tag, then Lenovo tablets are a good choice. They have quad-core processors, high pixel density screens, ample memory space, powerful batteries, and an Android operating system that makes navigation easy and convenient. Lenovo strikes a delicate balance between affordability and features. They come in a range of sizes and styles, all with the same reliability and features you've come to expect from this brilliant manufacturer.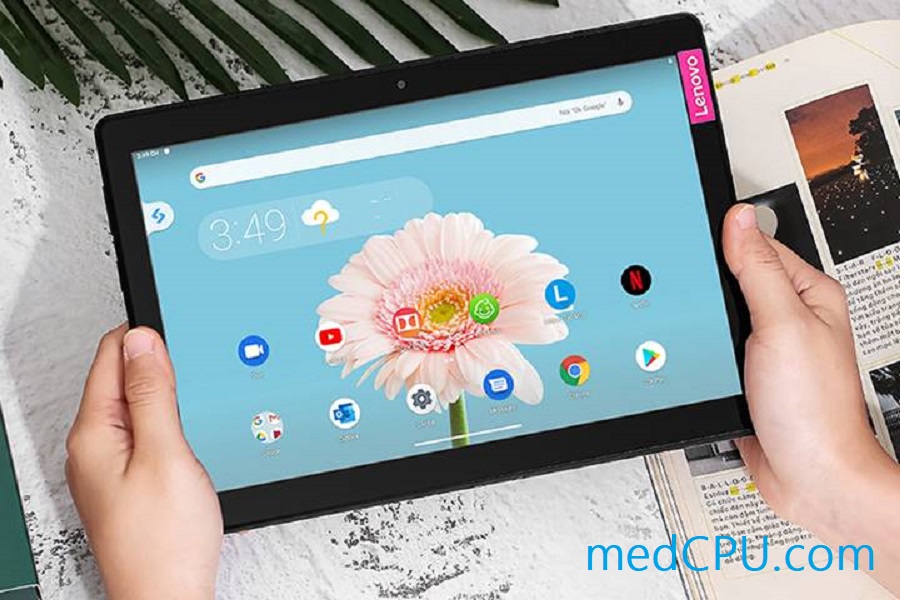 They're great for kids, college students, and even business professionals who love their mobility. All the tablets are built to handle whatever you throw at it, whether work or play. According to the requirement, Lenovo tablets are available in various sizes to accommodate your needs. Apart from quality, consider all the features you want in your notepad when purchasing a tablet. Along with price and brand, the display size is one of the most critical specifications to think about. If you're looking to replace your laptop, consider a more prominent display size like 8 inches or more.
On the other hand, if you want something small enough to fit in your purse or pocket, go for a smaller screen size like 7 inches or less. From 7-inch to 8-inch, 10-inch, and beyond, Lenovo has something for everyone. You can also choose from Windows or Android operating systems on this tablet. Most have a microSD card slot for expanded storage.
>>> Read also: Lenovo Vs Dell Laptop – Which Laptop is Best for You
If you're looking for a tablet that can handle the rigors of everyday life, these are the ones for you. All the models come with a protective case, drop and spill protection, and a warranty to protect your investment. In addition, Lenovo has software that helps run the show behind the scenes. These tablets are simple to use right out of the box, but they also offer security features that help keep your data safe. Your information is private and secure whether you're at home or on the road. It is evident from the fact that Lenovo's Hardware guarantee, in addition to accidental Damage Protection, provides up to 4 years of coverage for accidents that happen during everyday use. The comprehensive support includes help with setup and replacement for hardware damaged in accidents and can even extend to damage caused by theft.
One of the best things about Lenovo tablets is that they are sturdy. They are light and thin but don't feel cheap or flimsy. They are also very durable and easy to use. They are great for taking pictures of important documents or using social media. You can also use them for homework or games. The price is also economical compared to other tablets available in the market. One of the other favorite features is the "instant on" function that allows you to wake up the tablet from sleep mode in only a second. This eliminates the need for a standby mode, which helps to maximize battery life. The HD screen is excellent for movies and games, and there is an HDMI port if you want to hook it up to your TV (cable not included).
Lenovo tablets are known for their versatility, with top-notch features and the latest technology. They work as laptops, and you can use them as a tablet. These tablets are made to be durable, secure, portable, and sleek, allowing you to perform multiple tasks from almost anywhere. They have been around for years, and they're still at the top of their game. The customers love the great prices and quality of these tablets, and they've rated the product highly.
[amazon bestseller="Lenovo tablets"]
>>> Read also: Laptop vs Tablet – Which is Better Device
Conclusively, Lenovo tablets give you the power to do more. The Android tablets offer a wide range of apps and are easy to use, while the Windows tablets are an excellent choice for those who need to get things done. Watch movies or TV shows on your tablet when you want to relax. Get creative with the built-in stylus and optional keyboard. With so many choices in the Lenovo tablet family, there's sure to be one that's just right for you. Many people are looking for tablets, and the options are endless. There is a tablet for every need and everyone. Lenovo tablets, by far, have surprised me with their quality, versatility, and functionality. They are affordable and packed with many features that make them hard to resist.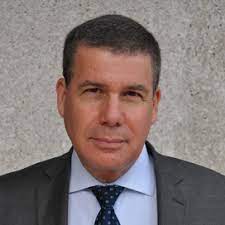 Eyal Ephrat serves as the co-founder and CEO of medCPU.com, where technology is making significant strides in the field of medicine. Through his experience in purchasing PC and laptop equipment and various other tech products, Eyal Ephrat contributes valuable insights to medCPU's mission.