Of all the ways to connect a home theater system to a TV, HDMI ARC vs Optical connections are the most popular options. There are some important considerations to keep in mind when choosing between these two connections, such as what type of components you will be using and the types of speakers your TV is equipped with. Read on our guide to understand the differences between HDMI ARC and Optical connections!
What is HDMI ARC?
HDMI (High Definition Multimedia Interface) is the most widely used consumer HD signal to transfer high-definition audio and video from a device onto your TV or monitor. It is the most popular format for most consumer goods, and it is also widely used in commercial AV.
Since the original release of HDMI technology, several versions have been created and released. The latest HDMI 2.1 version offers enough bandwidth to enable console gamers to play at 4K @ 120Hz.
What is optical audio?
Toslink, also known as optical audio, is a standard optical fiber connector system that allows audio transfer from one device to another. It's most common in consumer audio equipment, such as CD/DVD players, games consoles, and DAT recorders. This allows audio to be transferred from one device to another.
Toshiba developed it in the 1980s. It became trendy in the 1990s.
Optical vs HDMI ARC Comparison
Comparison of the Specs
Consider your personal preferences and needs when choosing the suitable Soundbar for you. This includes both your input options and the location of your Soundbar.
Optional inputs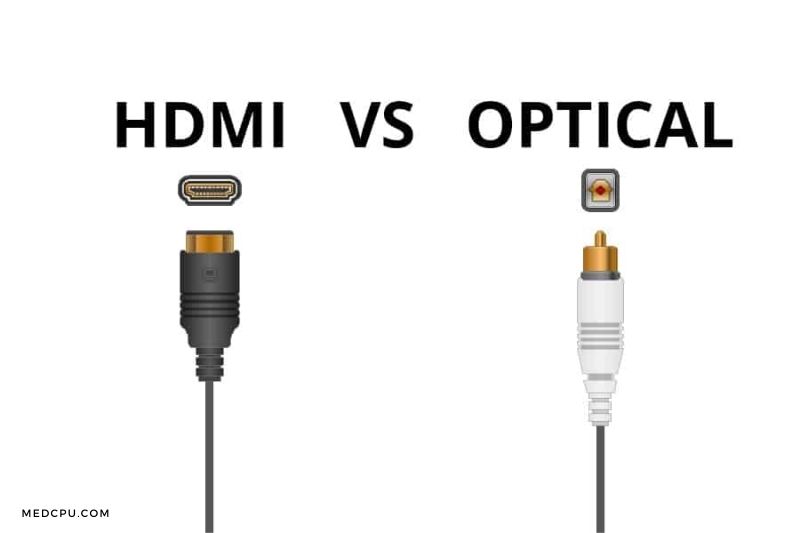 It is essential to know the types of inputs and ports that your devices have. This includes your Soundbar and source media device. Some devices might not have an HDMI port. Some devices may not allow you to use HDMI cables.
You should ensure that you have the correct video cables to transmit images between your TV and other devices if your device doesn't allow you to use an HDMI cable.
Although this may seem obvious, it is surprising how many people buy a device expecting to use a particular type of cable only to discover that their device doesn't allow for it.
The bottom line: HDMI is allowed on most Blu-ray and game consoles. Digital optical cables can deliver sound that is just as good if your device doesn't allow for HDMI. A Digital Optical Cable can also be used to transmit sound between two devices.
Soundbar Placement
It is essential to think about where your Soundbar will be placed. For example, placing it behind the TV can lead to problems. Soundbars are often used to reduce the footprint of your home theatre system.
Soundbars offer a minimalistic, sleek approach to sound. An HMDI cable is a great option to keep this minimalistic approach. It will only require one cable to transmit sound and video signals.
However, if you intend to relay images to your TV, a Digital Optical model will require more wires. A Digital Optical cable is the best choice if you only want to stream audio from your entertainment system.
The bottom line: HDMI Soundbars reduce both space and cabling requirements. It is much easier to conceal a single wire than multiple cables if you choose an optical model.
Sound Quality
HDMI ARC and optical both transmit multi-channel audio from one system. Both cables support a wide variety of audio formats.
The optical cables can only be used with 5.1 surround sound. They do not support Dolby Digital Sound or Stereo.
On the other hand, HDMI ARC supports playback of older devices that use audio formats such as Stereo, DTS HD Master Audio, and Dolby TrueHD. It is not compatible with surround speakers like the HDMI eARC, but it does support more sound formats than optical cables.
Video Quality
Optical cables do not have video support. This is why many people switch to HDMI ARC cables. Each HDMI cable has different video quality.
HDMI 2.0 cables only offer 60 FPS for 4K video, while HDMI 2.1 cables deliver 120 FPS. The most important thing is that they both work with video. Optical is not.
Build
Another difference between HDMI ARC and optical is the material construction. HDMI cables are mostly made from copper, a common material for making electronic wires. Copper is inexpensive and has been in production since its beginning, so it is widely used.
Optic cables, on the other hand, are made with fiber optic strands which are glass-type materials. They are more expensive than copper because they are challenging to make.
The main difference between them is their transmission. Copper is susceptible to electromagnetic interference. Optical cables are not because they transmit signals using light rather than electrical currents.
Visit our article to know which should you get between TV vs Monitor: https://medcpu.com/tv-vs-monitor/
Cable Length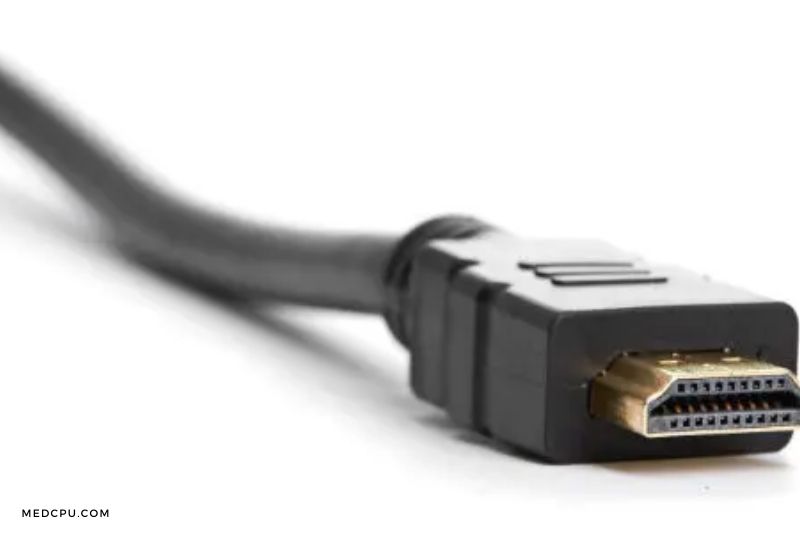 The cable length can affect sound clarity and interference, but it is not essential to most people since their TVs, A/V receivers, or soundbars are so close together.
The optical cables can be used for up to 30 meters and retain their sound quality. This is a good option if you need a long connection all-around your home.
However, HDMI ARC cables can't keep sound quality above 15 meters. HDMI are low-voltage, so they can't carry signals over long distances.
Bandwidth Rates
HDMI ARC cables offer higher bandwidth rates due to the video signals. They are slower than optical cables, however, because they consume a lot of bandwidth.
When should it be used?
When using HDMI ARC cables, it is important to consider the device you are trying to connect. An HDMI ARC cable is recommended if your device supports high-resolution audio, such as DTS HD Master Audio and Dolby Atmos.
HDMI ARC cables are the best choice if you're looking to upgrade your audio system or watch Blu-rays.
When to Use Optical?
An optical cable is suitable for older devices and 5.1 surround sound systems. It is a better choice than HDMI because it has less interference.
FAQs
Is optical as good as HDMI ARC?
HDMI ARC is a better and more modern technology than optical sound. The newer technology, HDMI ARC, is better and more modern than the old-fashioned technology, optical sound. However, if you don't have ARC function on your TV, the optical sound doesn't help, but on HDMI ARC compatible TVs, you can turn on your ARC function.
Is HDMI ARC good for sound?
If you want to listen to TV audio through your home theater, HDMI ARC is a good option for you. HDMI ARC (Audio Return Channel) allows audio to be transmitted over HDMI cables.
Conclusion: Which is the best optical or HDMI ARC?
Optical cables and HDMI ARC cables both transmit audio signals to a television. Many home theater experts recommend HDMI ARC cables because of their large size and how easy they are to install.
However, it is important to take the time to consider both the cost and functionality of each connection. Optical cables are more affordable, but they are also easily damaged. HDMI ARC cables offer a more robust connection, but they are more expensive. These factors will determine which connection is best for you!
Thanks for visiting our site www.medcpu.com! We hope that the information we provided helped you make an informed decision when purchasing your next home theater component.
Video: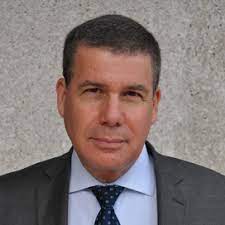 Eyal Ephrat serves as the co-founder and CEO of medCPU.com, where technology is making significant strides in the field of medicine. Through his experience in purchasing PC and laptop equipment and various other tech products, Eyal Ephrat contributes valuable insights to medCPU's mission.