The Nvidia GTX 10-Series of GPUs is a great place to start for a gamer – especially if you have your eye on the GeForce GTX 1050 Ti and the GeForce GTX 1060. If you're having difficulties picking between GTX 1050 Ti vs GTX 1060 for your next budget PC build, we can help by comparing the two. MedCPU has taken care to cover all bases in terms of architectural designs, cooling capacities, size, and other crucial features to help you decide which may be better for you and your needs.
What is the GeForce GTX 1050 Ti?
The NVIDIA GeForce GTX 1050 Ti was a mid-range graphics card released on October 25th, 2016. Built on the 14 nm process and based on the GP107 graphics processor, the card supports DirectX 12 in its GP107-400-A1 variant.
Because it is a dual-slot card, the NVIDIA GeForce GTX 1050 Ti does not require an additional power connector; its maximum power usage is 75 W. There are three display outputs: one DVI, one HDMI, and one DisplayPort. A PCI-Express 3.0 x16 interface connects the GeForce GTX 1050 Ti to the rest of the system. The card is 145 mm long and 111 mm wide, and it has a dual-slot cooling solution. It cost 139 US dollars when it was first released.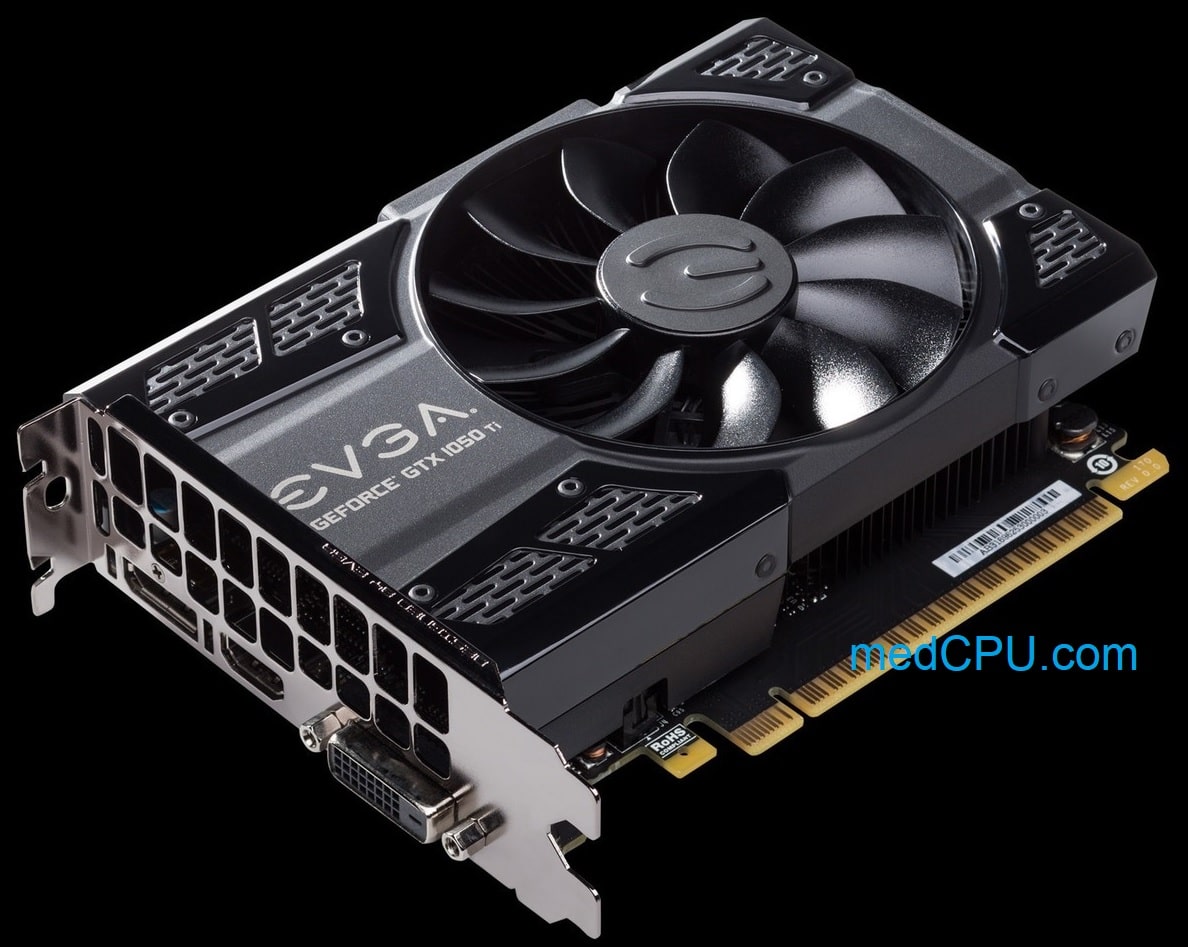 What is the GeForce GTX 1060?
The Nvidia GeForce GTX 1060 is a graphics card designed for desktop computers and high-end laptop computers. It is based on the Pascal architecture and is manufactured at TSMC in 16 nm FinFET. In notebooks, it will be known as the N17E-G1 and will be the replacement for the previous GTX 970M. The laptop version is expected to be released in August 2016. The PC version is already available.
The 6 GB version performs similarly to an older GeForce GTX 980. (desktop and laptop). As a result, 1080p gaming at maximum detail is now the card's optimum use case.
GTX 1050 Ti vs GTX 1060
1. Architecture
The Nvidia 1050 Ti has earned the moniker "entry-level Pascal" since it is one of the most affordable Nvidia cards with Pascal architecture. As part of Nvidia's GeForce GTX 10-series cards, Nvidia designed the 1050 Ti to be more capable of supporting 1080p gameplay. The GTX 1050 Ti was designed with a slightly smaller 14nm transistor from Samsung to help boost speed and overall efficiency.
Similarly, the GeForce GTX 1060 graphics card is built on the Pascal architecture and uses the improved 14nm FinFET technology. The only architectural difference between the two cards is that the 1060 can enable basic-level ray-tracing whereas the 1050 Ti cannot.
2. Benchmarks
On UserBenchmark, the GTX 1060 (6GB) averaged approximately 160 frames per second (FPS) when playing Counter-Strike: Global Offensive (CS:GO) at 1080p with Max settings, and 61 FPS while playing Grand Theft Auto V (GTAV) at 1080p with Max settings. Under the identical conditions, the GTX 1060 (3GB) averaged roughly 151FPS and 60FPS, respectively. In a more demanding game, the 6GB GTX 1060 averaged over 70 FPS in Battlefield 1 at 1080p with Max settings, whereas the 3GB GTX 1060 only averaged around 55FPS.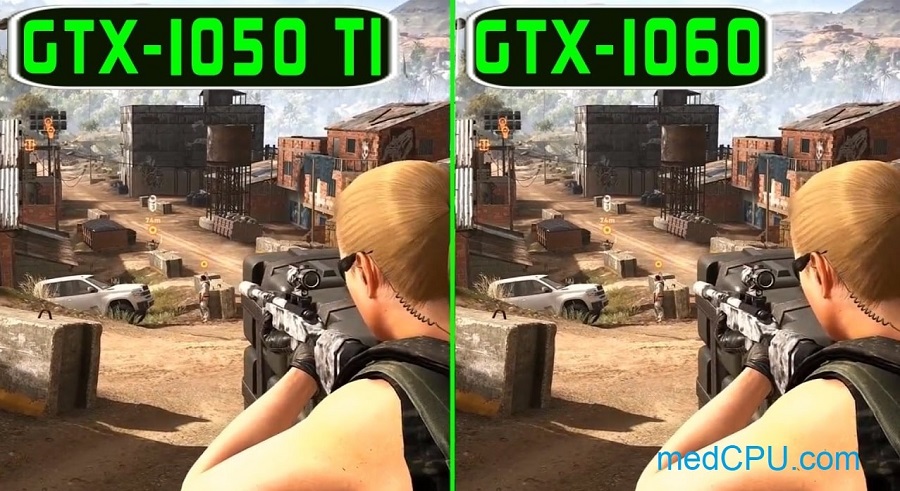 Using the identical settings, the 1050 Ti averaged 120FPS in CS:GO and 43FPS in GTAV. Battlefield 1 only managed 46 frames per second. When compared to the 6GB GTX 1060 benchmarks, you can see how much more power you receive when you invest the extra money.
>>> Read also: RX 580 vs GTX 1060: Which Card Should I Get? (2022)
3. Resolution
The resolution is an excellent specification to examine in order to acquire a better grasp of how well the card will perform in games. The GTX 1050 Ti has been rated as one of the top graphics cards for 1440p gaming. However, it may struggle to maintain frame rates with newer-generation games.
The GTX 1060 performs nearly identically. It is, however, more suited to next-generation games because it can be overclocked more than the 1050 Ti. As a result, pushing the 1060 to 2GHz-2.5Mhz is as simple as it gets.
4. VRAM
Another critical parameter to examine before making a purchase is VRAM, or video memory. In general, the more powerful the VRAM, the better the card will handle complicated graphics, with quicker frame rates to boot.
The GeForce GTX 1060 uses a GDDR5 frame buffer with an 8Gpbs memory bandwidth on a 192-bit bus. It is available in 6GB and 3GB capacities and includes 80 texture units, 48 ROPS, 1.46 billion transistors, and 1,280 CUDA cores.
The GTX 1050 Ti has the same GDDR5 frame buffer as the 1060, albeit it has 768 CUDA cores and a maximum memory bandwidth of 7Gbps.
5. Cooling
The GTX 1050 Ti was designed to consume extremely little power. It also has a Wind force dual-blade fan design, which will efficiently conduct airflow throughout the card's interior to keep it cool. Of course, because it is the elder of the two, you may notice that it becomes hot while running the latest games.
The GTX 1060 also includes a dual-blade fan design to help with airflow consistency. Furthermore, the 1060 includes revolutionary thermals that will keep the GPU cool even under the most strenuous gaming circumstances.
Which GPU is the best fit for you?
The GeForce GTX 1060 SC (6GB) is a well-reviewed, dependable GPU that outperforms the GTX 1050 Ti while using more power. It is substantially more expensive, but if you intend to use VR or simply want faster frame rates in recent titles, it should be your first choice. There is also a 3GB version of the GTX 1060, but you can save money by going with the GTX 1050 Ti and still get comparable performance.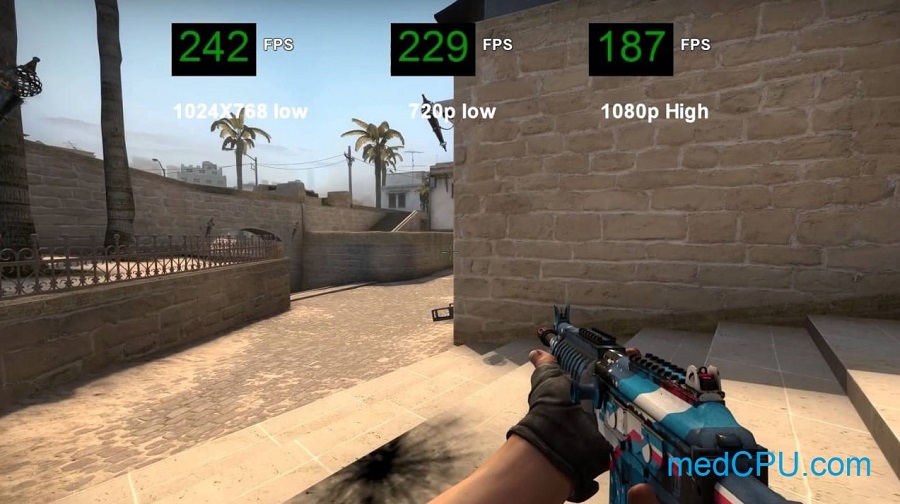 Those who do not intend to use heavy VR and do not require optimal framerates in recent games can save a lot of money with MSI's GeForce GTX 1050 Ti. It consumes less power, and while it will not outperform the 6GB GTX 1060, it is unquestionably a better alternative than the 3GB GTX 1060 in terms of price to performance ratio.
Pros & Cons of GTX 1060
Pros
There are 3GB and 6GB storage options available.

More suited to mid-range games

More efficient than the GTX 1050 Ti
Cons
More expensive than GTX 1050 Ti
Pros & Cons GTX 1050 Ti
Pros
Power consumption is reduced.

Cheaper than GTX 1060

3GB GTX 1060 is a better choice for low-end gaming.
Cons
It is not as powerful as the GTX 1060 6GB.
Conclusion
We would go with the GTX 1050 Ti over the base 1050 because it provides a substantial performance bump for only $80 more. You can recoup your investment by purchasing a handful of games during a Steam deal rather than paying full price.
But overall, we believe it is safe to say that the Nvidia GeForce 1060 GTX is the more powerful of the two. As a result, if you are still undecided about which one to buy, we recommend the 1060, especially given the little price difference.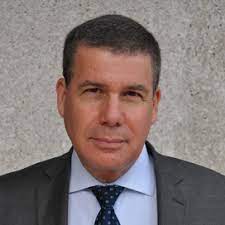 Eyal Ephrat serves as the co-founder and CEO of medCPU.com, where technology is making significant strides in the field of medicine. Through his experience in purchasing PC and laptop equipment and various other tech products, Eyal Ephrat contributes valuable insights to medCPU's mission.