Many people think of video games and jump right to consoles and mobile phones. Of late though, the truth of the matter is that more people are demonstrating a preference for PC gaming. In fact, in 2018, PCGames analyzed survey data and reported that in the U.S., 52% of active gamers –– about 35% of all people in the U.S. –– play on PC.
This is ultimately why more people are focusing on compiling the perfect gaming setups at their PC desks, as we've discussed previously. While it's one thing to ensure comfort, get the right headphones, and optimize a monitor and keyboard setup though, it's another thing to find the games that make it worthwhile. After all, if you're investing in a high-end PC gaming setup, the most logical question to ask is what games you'll actually spend time on!
The answers to that question should be based on your own taste, of course. For those who may be looking for suggestions though, here are some of our picks –– from cross-platform mobile games, the casino category, and traditional downloads –– for games that pop on a good PC.
Badland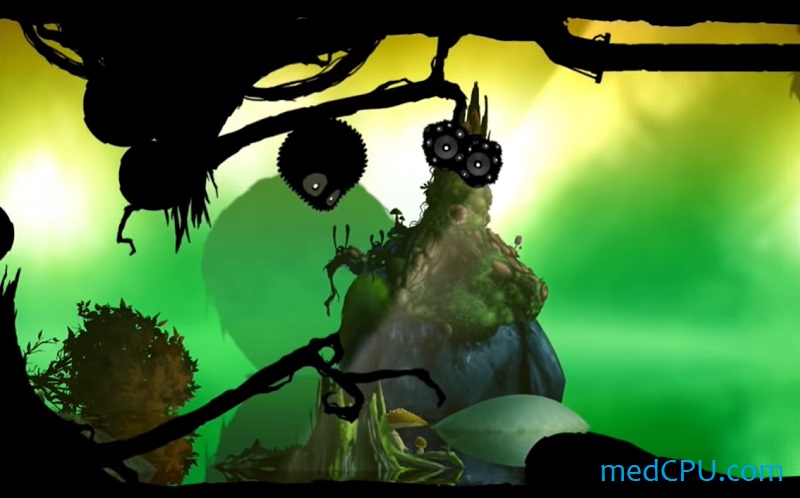 Badland was released back in 2013, primarily as a mobile game and then across platforms (including PC). It made such an impression that even seven years later, in 2020, Android Central declared that it was "still one of the best games" for Android. On an optimized gaming PC though, the game is all the more extraordinary. The side-scrolling puzzle format translates easily to keyboard controls, and the famously unique and haunting visuals are almost alarmingly immersive.
Hyper Light Drifter
Co-developed by Heart Machine and a few additional companies, Hyper Light Drifter is an action RPG best known as a Steam download. And to call it a visual pleasure on a large PC screen with a top-notch display is an understatement. The game is designed in a retro style (its own designers having compared it to The Legend Of Zelda: A Link To The Past), and in said style manages to build captivating worlds to explore. Consider the deeply beautiful soundtrack of original compositions as well, and this game truly is meant for a great audio and visual setup.
4 Seasons Slot
Internet-based slot machines have experienced something of a design revolution. Nowadays the category is defined by "video slots," which are basically slots with better and more engaging audio and visual elements. Today, the best of these games are wonderful to dive into –– particularly on a big, bright screen with sharp contrast (and with excellent speakers or headphones). Specifically, 4 Seasons by Betsoft is one of the top examples. It's a cute, lighthearted game (starring little animal characters against a sort of fantastical Far East environment), but one that's beautifully designed, with smooth, satisfying animations for its slot reel and bonus content.
Down The Rails Slot
Down The Rails is a newer slot, designed by Pragmatic Play. An entirely different style of game from 4 Seasons, it is every bit as beautiful and worthy of your PC setup. In Down The Rails, the focus is on an old-timey underground trail, and the various, vaguely historical characters waiting for a ride. The game is packed with animations, character imagery, and bonuses that amount to train journeys to destinations around London.
Book Of Slingo
Slingo is a spin on internet slots, and currently exists largely in the form of an extensive game selection at Foxy Games. Like modern video slots though, these games are built on visual and audio content that pops off of a good screen. Book Of Slingo (by Slingo Originals) is just one example, but with its Ancient Egyptian elements (background pyramids, swaying palm trees, golden deity statues supporting torches…), it's a true visual treat. It's a rare casino game that will suck you right into a fun historical fantasy.
Zen Bound 2
Built for Nintendo Switch but available on PC, Zen Bound 2 is basically a game built to help you relax. It truly is a "Zen-like" experience, revolving around puzzles but ultimately working to draw you in and calm you down. It's effective no matter where you're playing, but with a truly spectacular PC setup and an excellent display, it will be all the more enjoyable. It will lull you in the most pleasant of ways.
Sayonara Wild Hearts
Created by the renowned indie developer Simogo, Sayonara Wild Hearts is another console and PC game that simply begs for a high-end system. Described by IGN as "more visual musical album than traditional video game," this spectacular experience revolves around a heartbroken woman journeying through a surreal world, riding motorcycles, swinging swords, and more –– all to the tune of catchy pop tunes. It's an almost audaciously unique experience, and the better your system the more you'll get out of it.
You get the idea. You can enjoy most any half-decent game a little bit more with a great PC setup. And of course, you'll always love your favorites. Seek out games that thrive on interesting visuals, sharp animations, and notable audio content though, and you'll really get the most out of your system and accessories.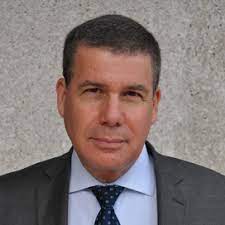 Eyal Ephrat serves as the co-founder and CEO of medCPU.com, where technology is making significant strides in the field of medicine. Through his experience in purchasing PC and laptop equipment and various other tech products, Eyal Ephrat contributes valuable insights to medCPU's mission.