Is Green Man Gaming legit? This article will take a closer look at whether or not it is safe to buy games from green man gaming.
Lately, it seems as if the gaming industry is going through a renaissance of sorts. With new, ground-breaking games being launched almost every day, it is difficult to keep up with them all. However, a lot of people have been left wondering if this so-called green man gaming is legitimate. Read on our guide to find out more.
What is Green Man Gaming?
Green Man Gaming, a UK-based online retailer of games, mainly sells PC games along with some Playstation 4, XBOX One, and other PC VR platform games.
This medium-sized retailer is based in the UK, but it also operates outside of the UK. The retailer currently stocks over 7,000 games, which includes the most popular releases.
You may have heard of the online gaming storefront tycoons Origin and GOG. Green Man Gaming launched in 2010 and has been a fierce competitor to its competitors.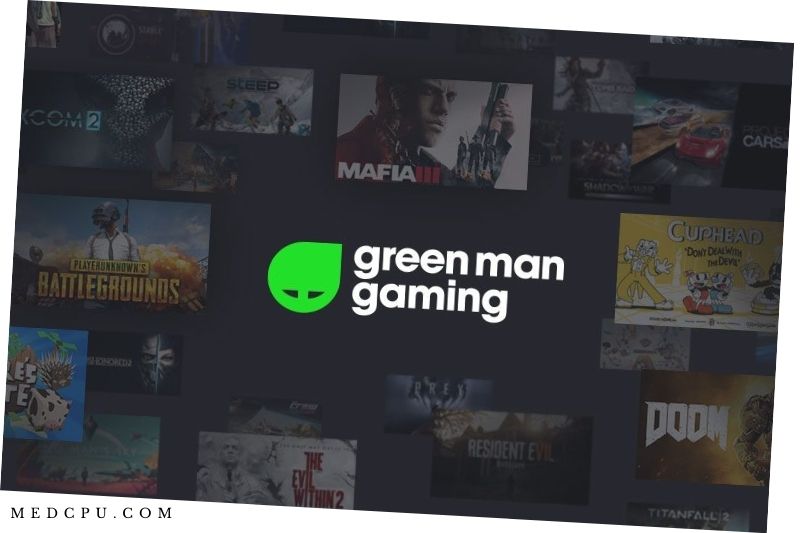 Are you curious about the Green Man Gaming website? Green Man Gaming Storefront and Website allows you to buy different games and offers a search option to search for different types and genres.
There are many categories you can choose from: bestselling, coming soon, and newly released games.
Green Man Gaming also offers VIP membership to its loyal customers who purchase a lot of games. The VIP membership allows you to access a special area with exclusive discounts and free games.
Green Man Gaming has one more thing that's exciting: the forum area. The forum area allows players to discuss many gaming topics. There are also many sub-forums like mobile gaming.
Description of their game keys
The key source of the keys is crucial when you buy games from outside Steam. This is a legitimate, ethical concern since money spent on illegal, illegitimate, or stolen codes likely doesn't return to the game's developers or publishers.
Green Man Gaming receives many of its keys directly through the publishers. They acquire codes from authorized distributors if they can't reach a deal directly with the publisher. Green Man Gaming is a far cry from third-party marketplaces such as G2A. These marketplaces let any seller, whether legitimate or not to list their keys for sale.
GMG has made it transparent by listing the source of each key directly on the game's store page. This is a small but important feature that more stores should adopt. GMG implemented this feature in 2015 after it was falsely accused of selling unauthorized keys.
GMG will list the publisher's name in the Source section on a game's page if it receives the keys from the publisher.
GMG codes are purchased from distributors for games. You'll find Authorized Distributor instead.
It's impossible to know for sure if GMG's keys came from authorized sources. It is encouraging that they are willing to list game key sources openly, making them more vulnerable to scrutiny.
We are confident that you won't have any ethical concerns buying from Green Man Gaming. You should spend your money on the developers and publishers of the games that you love.
Read also: Is Instant Gaming Legit? Things You Need to Know (2021)
Green Man Gaming: Where do they get their keys?
We aren't sure if the claims are true. Our research is based solely on published articles, Reddit threads, and screenshots from emails. This section draws only conclusions based on evidence and information gathered from various sources. If you're interested, we recommend that you do your research.
Paul Sulyok, Green Man Gaming CEO, stated that in 2015 they only resold keys from publishers or authorized third parties who give revenue back to publishers.
But that was a long time ago, and many things have changed since then for Green Man Gaming. Now, whenever you go to the website, the crystal clear banner Official Retailer-Every game that comes directly from publishers makes every doubt go away.
Here's what you need to know about Keys and their legitimacy. There are three types: White market keys, Black market keys, and Gray markets keys.
White Market Keys are keys that have a direct trail to the publisher by authorized parties or access. Black Market Keys are typically exploited or stolen keys. Black Market Keys are often stolen or exploited. Publishers deactivate them as soon as they discover them.
The Gray Market Keys are also challenging to identify, as you can see from their name. They could be legitimate or not. It can be challenging to determine where the key came from or if the key was authorized for the specific region.
There are very few official statements made for this purpose. According to the CEO, over 400 developers, publishers, and distributors can provide legal keys to satisfy customer demands.
Is Green Man Gaming safe to buy from?
One of the most frustrating aspects of digital games purchases is that you may be given a code that does not work. This is a real concern with many online stores that have started selling video games keys. You may not be familiar with buying a game key if you have only dealt with Origin and Steam storefronts.
A game key is a 15-letter or number code you can enter to redeem a video game. It's possible to find great deals for a new video game release on websites. After you have paid the money and received the key, you may find out your money has been forfeited.
Green Man Gaming is a reliable website for purchasing game keys, whether you are purchasing a new or older game. SCDKey and Kinguin are two examples of sites where it is questionable whether the game keys were legally obtained. However, Green Man Gaming sells only legitimate game keys.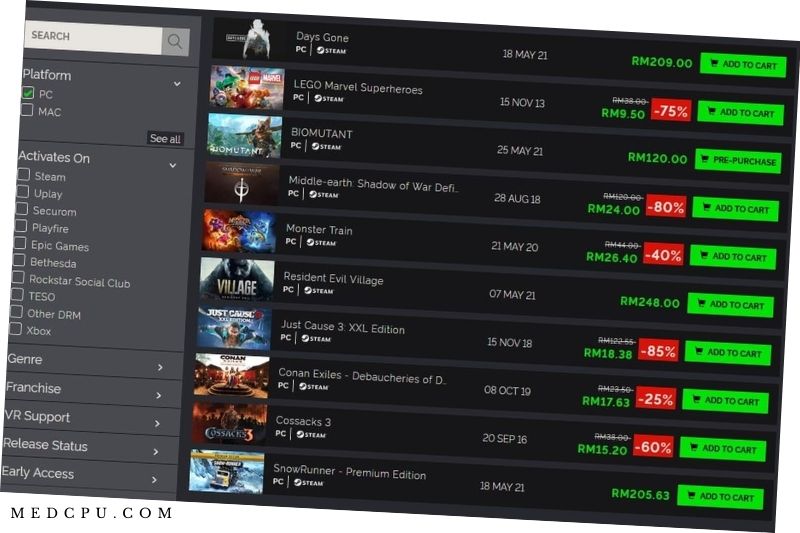 These keys usually come directly from the publisher of the game. The keys you get for games such as No Man's Sky and Cuphead were most likely given to Green Man Gaming directly by the developers. This should provide you with the assurance that the code will not be stolen or redeemed before you try to use it. Green man Gaming is the sole authorized representative for any third-party distributors other than the publisher.
Green Man Gaming is a trusted and legitimate selling keys for video games. However, you might encounter a problem from time to time. Like most third-party game key sellers, Green Man Gaming is limited to a set number of keys. This means that keys can become scarce by the time you buy one. This issue is usually resolved within 1-2 days.
Green Man Gaming has had to wait several days to give customers a key to their game at major third-party game launches or releases. In these cases, there are a few. Recently, this has happened with Star Wars Battlefront and Dark Souls 3. Although these keys were not provided immediately to customers who preordered the games, they were available a few days after launch.
Green Man Gaming is entirely legal and safe, even if it is not as popular as Kinguin or other game key sites.
What Deals Does Green Man Gaming Offer?
Green Man Gaming offers many sales throughout the year. The discounts range from 10 to 75 percent. Green Man Gaming has a holiday season that lasts for a few weeks, just like other stores. Hundreds of games are discounted on holiday sales from many platforms, even older ones.
You can also get additional discounts through special codes that they offer on their websites. Keep an eye on their website for the best deals. In 2018, holiday sales provided an additional 12 percent discount for the entire purchase. These coupon discounts are great, so make sure you grab them when they are available.
We are confident that you will not regret purchasing Green Man Gaming if you like their storefront.
They use third-party keys, but they also have a partnership agreement with Steam, Ubisoft, Sony, and many other publishers and developers. You can rest assured that the game you have just bought will function as expected.
Concerning the discounts compared to other storefronts, they may not be as good as Steam or similar tycoons, but they aren't the worst.
Green Man Gaming's best feature is its history of offering discounts on newer games. However, preordering is not a bad idea.
Read also: What Is DLC In Gaming? All You Need to Know (2021)
FAQs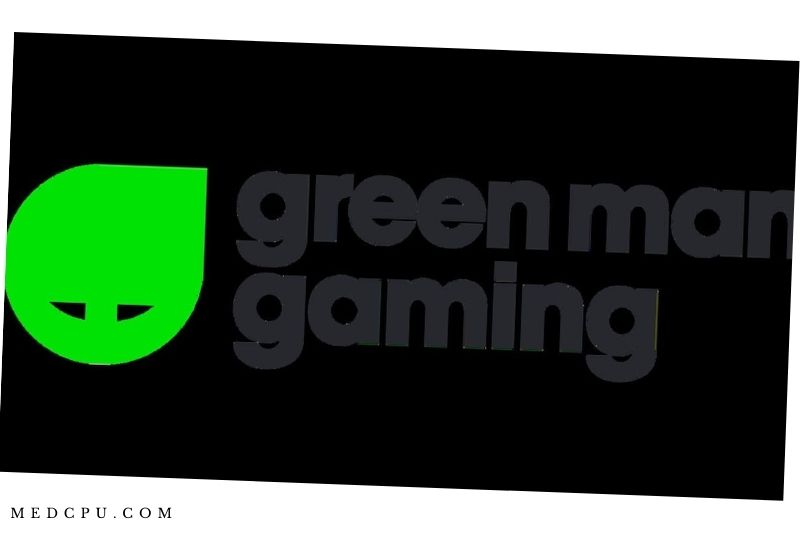 Is green man gaming a scam?
No. Green Man Gaming is not a scam. It is a legit game trading website that helps gamers in purchasing games at discounted prices. Gamers can purchase games in the form of codes, vouchers, etc. from various retailers and resellers around the world. With the credits obtained by the transactions, gamers are given the opportunity to buying games they want from the market.
What are the advantages of using green man gaming?
One of the best advantages of using green man gaming is that it offers fantastic customer service. The company provides 24/7 customer service and will always reply within 24 hours. This level of service can't be found anywhere else and will certainly make you feel more confident when purchasing games and accessories from them.
What are the downsides to playing at green man gaming?
Playing games on green man gaming doesn't come without any downsides. Game players are limited to the type of game they can play on this site. There are no first-person shooter games available on green man gaming. This may be a downside for some game players who are used to playing first-person shooters.
How do I register for an account with green man gaming?
Green Man Gaming has a simple registration process that only takes a few minutes to complete.
First, you'll need to create an account with your email address and password.
Next, you'll be prompted to provide your date of birth, physical address, phone number, and billing information. You may also need to verify your email.
Finally, fill out the captcha to finish the registration process.
Is it worth buying from GMG?
Legitimacy is one thing. But a store must offer more value to justify its business. You might be better off buying your games from online stores like Steam or Epic Games Store.
Green Man Gaming is an authorized retailer, so non-discounted titles will generally be in line with Steam. Their discount codes and specials make them well worth your time as the same sales restrictions as Steam don't bind them.
You might be able to get GMG-exclusive discount codes or a 50% (or greater) sale on a game you're selling at standard retail on Steam.
Steam now offers regional pricing. Prices on Steam might be less than GMG, depending on where you live. Steam is also available.
Green Man Gaming offers a loyalty program called XP, which gives you additional reasons to purchase from them. GMG games give you XP, which can be used to level up the account. You get more perks the higher you go, such as discounts and free games.
Conclusion: Is green man gaming legit?
Now that you have a better understanding of the legitimacy of Green Man Gaming, hopefully, you are confident in its legitimacy. Overall, Green Man Gaming is safe to buy from, but keep in mind that they are not the only game seller you can use to make your purchases. Also, if you are not aware of the fraud, don't buy from their stores.
Green Man Gaming's customer service is one area where they excel over Steam. The dedicated support team is always available to help with any game key issues that may arise.
Thanks for reading! If you have any questions, feel free to leave them in the comments below! If you know someone who might find this helpful, please share it with them.
Video: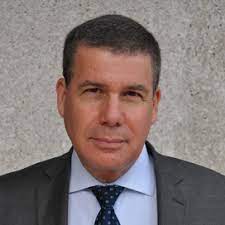 Eyal Ephrat serves as the co-founder and CEO of medCPU.com, where technology is making significant strides in the field of medicine. Through his experience in purchasing PC and laptop equipment and various other tech products, Eyal Ephrat contributes valuable insights to medCPU's mission.