This blog post will talk about a refurbished vs new laptop. Buying refurbished laptops is cheaper than purchasing new models, but does that mean they are a better deal?
In this article, MedCPU will discuss the pros and cons of buying a refurbished laptop. We'll also answer some frequently asked questions, and come to a conclusion on whether or not you should buy a refurbished laptop for your next laptop purchase in the future!
What Is a Refurbished Laptop?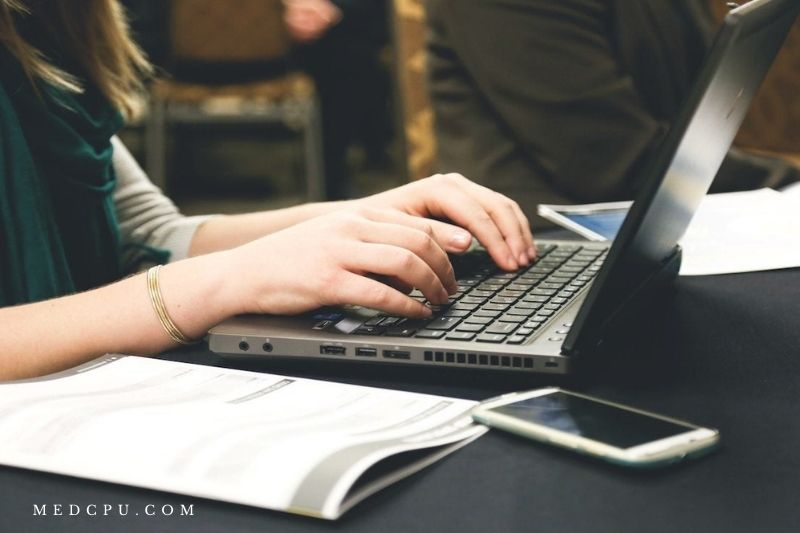 The definition of a refurbished laptop is that it's basically the same as new, except for one or more cosmetic defects. While they don't look brand new, most people aren't too concerned with how their laptops look.
Pros of a Refurbished Laptop:
There are many pros to buying refurbished models:
You can save about a 30% discount on MSRP when you buy an open box or refurbished product! This means saving money on your purchase and spending less on the monthly bills associated with having internet at home.
If price is important to you, purchasing used could be your best option. No matter what budget you have available, there are always options out there in every price range.
Many old laptops are just as good if not better than the new models. Just because something is used, that doesn't mean it's broken or malfunctioning in any way! In fact, with most professional-grade products being tested before they're sold again, you don't have to worry about them breaking down anytime soon.
These items go through a rigorous inspection and testing process by professionals at the manufacturer's service center or factory repair shop to ensure quality performance for years the following purchase.
 Provides Opportunity For Discounts on Accessories and Additional Savings
When buying a refurbished laptop vs new laptop deals can be much more flexible when it comes to accessories (such as a case) or software bundles (laptop with Microsoft Office or other productivity software).
Cons of a Refurbished Laptop:
While there are many benefits to buying refurbished, it's important to be aware that some people have had negative experiences. This is why it pays to do your research and make sure you buy from a reputable seller! Some cons associated with refurbished models include:
Not As New as the Box Would Have You Believe
While most items sold in this condition would never pass for brand new, they should still look clean and unused without any cosmetic defects (scratches on case/ screen). If the product comes dirty, scratched up, or has been used heavily before being sent back out for sale again; chances are good that someone was unhappy enough to return it.
Many people who are looking to buy a refurbished laptop may be doing so because it's cheaper than a new one. If you find out that the product is barely used and still has plenty of year warranty or even brand new, your expectations might not be met here!
Hard drives or solid-state drives (they can't really be reset to the factory settings)
Here are some quick tips for buying a used laptop:
A one-year warranty is recommended.
Examine your refurbished laptop.
You will be able to tell the difference between certified and refurbished (Amazon's Certified Refurbished Laptops are certified by qualified manufacturers and third-party refurbishers such as PCRR to ensure that they work and look like new)
You don't have to be a cheapskate when buying a refurbished gift.
See also Best Black Friday Laptop Deals 2021 Here.
New Vs Refurbished Laptops
Features
It may be a good idea to search for a new laptop with the specific capabilities you need. A refurbished laptop might be more suitable for you if you are looking for a computer that is easy to use every day.
A refurbished laptop will offer you more features and upgrades than a new one. A refurbished laptop computer can provide you with faster speeds, more powerful processors, larger screens, and a lower price than a new one.
Performance
You can be sure that your new laptop will perform exactly as it is advertised when you purchase it. A used laptop may be less reliable than a new one, but a refurbished laptop will perform as well. The original manufacturer inspects refurbished computers to ensure they run smoothly.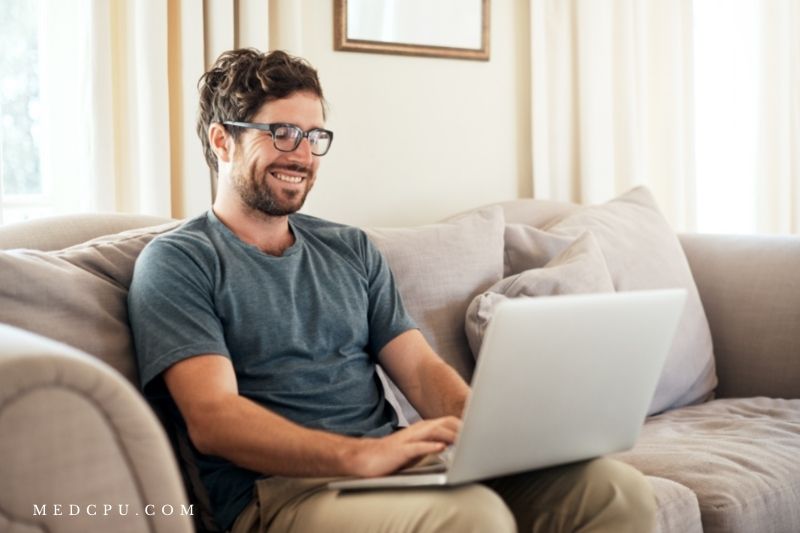 In many cases, the factory will even install the most recent software to ensure that the refurbished laptop you get works like a new machine. They will work reliably and come with a warranty.
RAM
Refurbished computers may have less random access memory than new laptops. A refurbished laptop might only have 1 GB of memory, while a new computer may have 4 GB. This will depend on what programs your laptop needs to run.
Hard Drive
Because memory storage gets cheaper over time, the size of hard drives may differ between refurbished and new laptops. A 60 GB hard disk may be available on a refurbished computer, while a newer computer could have a 320GB hard drive. You can decide whether to buy new or if you need more storage.
Refurbished vs New Laptop: Cost
A brand new one might be the best option if money is not an option. It will provide you with all the features and functionality you need. It may also come at a higher cost. However, a refurbished laptop allows you to save money by purchasing a manufacturer-inspected laptop complete with a warranty.
The Refurbished Laptop Price:
It is not worth the cost of the refurbished model doesn't offer a substantial discount over the new model. However, if the refurbished model is at a significant discount, it may be worth it.
If a gaming laptop costs $1,500 new and can be refurbished for $1.400, then is it worth it? I would rather spend $100 more to get a brand new one, as it will probably come with a more extended warranty. If the same gaming laptop were to be refurbished at $1,100 it would offer a substantial enough discount to convince me to choose the refurbished option.
Another thing to remember is that while a refurbished laptop may seem like a great deal cause it's cheap, it might not be as good as other options.
Although refurbished laptops are often cheaper than new models, they can still be expensive. However, a competitor brand may have a comparable or better laptop at a cheap price, and it will come in at the same price.
While that laptop comes in at $400 less than the brand new version of the computer, there might be a different brand new model from a competing brand that also costs $1,100 that comes with an Intel Core i7-8750H processor, 16GB of RAM, and a GTX 1060 GPU. You will want the latest generation processor on the same laptop.
The bottom line is that a refurbished laptop with a significant price drop doesn't necessarily mean it is a great deal. It is essential to look at the entire market and compare the price and hardware of the refurbished laptop to other options.
Read also: How much is my used laptop worth? 2021
Warranty
A brand new laptop may offer the best coverage for your next purchase. A warranty on a brand new laptop is usually two years long and covers all major machine components. Refurbished laptops provide a shorter warranty that covers significant malfunctions and is less important than the warranty part of buying a brand new computer.
Although deciding whether to buy a new one or a refurbished one is up to you, it's clear that refurbished laptops are a great value because of their lower prices, comparable performance characteristics, and limited warranties.
Helpful Tips for Buying a Refurbished Laptop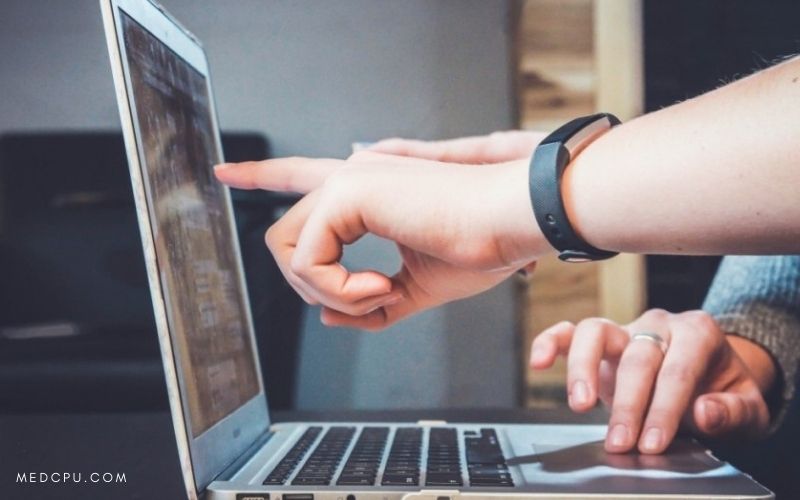 This is a sign that your laptop needs to be repaired. It could be an old laptop. You might consider buying a newer model. There are some things to keep in mind when purchasing a used laptop.
Cost is the priority for most consumers if they are not already. This is a reasonable priority. Before you buy a laptop or any other item, you need to consider your budget.
Identify the computer requirements you will need soon. This will allow you to choose the best models for you. This will avoid you to spend too much.
The laptop's body and battery are other things you should inspect in refurbished laptops. You should inspect the screen hinges and search for any scratches. Before selling the laptop, authorized refurbishers will fix any issues with its body.
Also, make sure to check the battery and power supply on the used laptop. When refurbishing laptops, many companies swap out old batteries for newer ones. Some companies will sell your laptop with an old battery, so be sure to verify.
Let's take a look at the cons of buying a refurbished laptop. You won't always get the most recent technology in refurbished laptops. They will be enjoyed by most owners even if they are replaced with a newer model.
You may find that refurbished laptops come with no accessories. You won't get a brand new laptop if you don't have any accessories, such as a keyboard skin or mouse. Some sellers include items lists, so be sure to verify.
Refurbished computers may not allow for customization. Laptops are more accessible to customize than computers. You get what you see in a lot of cases.
Reputable sellers will offer Grade A Certified Refurbished products with warranties. Before you sign any contract for refurbished products, make sure to ask about warranties.  Some Refurbished laptop warranties can be shorter than those for new products, and may not cover battery life. However, each vendor is unique, so make sure to read all the fine print before you add the item to your cart.
Read also: Best Laptops for Engineering Students in 2021.
FAQs about refurbished laptops vs new laptops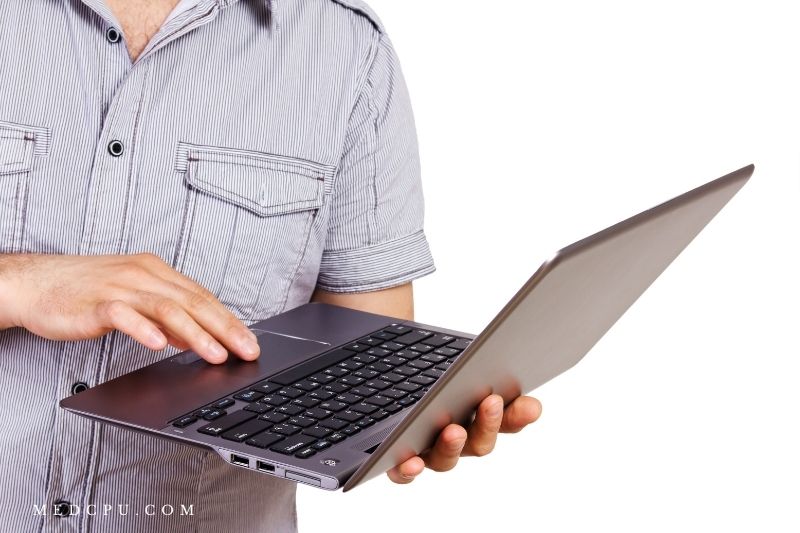 Here are some frequently asked questions when shopping for laptop computers:
Are the refurbished products still covered by a warranty?
Refurbished products or new products should not be purchased as-is as this can invalidate any implied warranty. A buyer may end up with a product that does not work correctly. A device that can start doesn't necessarily mean it can get an internet signal or go online.
You may see the as-is clause when you are trying to buy a product. This is because used products in many states have an implied warranty. Even if the product is used, it must be capable of performing its original purpose. It should make calls if it is a phone (phones still do this, I am told). It should be able to boot up and connect to the internet if it is a laptop. It should look professional in a Zoom meeting if it is a webcam.
Ask the seller directly to confirm if there is a new warranty or guarantee. This may be even more common if the device was re-manufactured by the original manufacturer. The savings might not be worth the cost if there is no warranty. Check the limited warranty length. You should not get six months for a device with a one-year warranty.
Where can I purchase a refurbished laptop computer?
Refurbished laptops are often sold by many retailers who sell brand-new models. The inventory they have and the discounts offered will vary depending on how many laptops are returned. This means that you may need to keep an eye out for specific laptops. These are some of the most popular sites:
This is eBay's shopfront for products that have been professionally inspected, cleaned, and refurbished by the manufacturer or a manufacturer-approved vendor to meet manufacturer specifications. These models should not be confused with used or seller-refurbished laptops. They may not meet the same standards.
Conclusion: Are refurbished laptops worth it?
Whether you're looking specifically for a new product or just want an upgrade on your current model; buy refurbished laptops can be a great option when shopping around online.
With all of these benefits listed above, there are many reasons why people choose to go with refurbished electronics over their brand spanking new counterparts – particularly if they don't care as much about aesthetics (how it looks). Even if someone isn't able to get the latest version in technology, they can still enjoy what the older version has to offer.
Whether you save money by buying a refurbished laptop or just need computer parts, great deals are out there for everyone! You just have to take your time and do some research before making any final decisions on which items are right for you.
There is no 'one size fits all answer when it comes to electronic products; so make sure that you understand both the benefits AND drawbacks of each choice in order to make an informed decision about whether this type of product would be best suited for your personal preference – regardless if it's brand new vs used!
Video: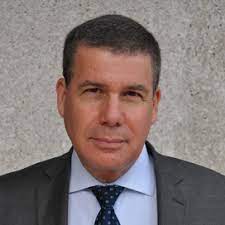 Eyal Ephrat serves as the co-founder and CEO of medCPU.com, where technology is making significant strides in the field of medicine. Through his experience in purchasing PC and laptop equipment and various other tech products, Eyal Ephrat contributes valuable insights to medCPU's mission.