Both Asus and Acer are two popular brands in the computing industry. In this blog post, medCPU will be comparing Asus vs Acer laptops to help you decide which one is best for your needs! We'll start by briefly discussing each company's background before moving on to more specific information about their products.
We'll also compare both Acer and Asus companies' offerings side-by-side so you can see what they have in common as well as what sets them apart from one another. Finally, we'll answer a few frequently asked questions about these devices before concluding with our thoughts on the better laptop brand.
Company Backgrounds
Acer Laptop
Acer is a hardware and electronics company, was founded in 1976 and is currently based in Taiwan. They are known for producing a wide range of products including desktop PCs, laptops, tablets, smartphones (under the Liquid E brand), servers, monitors, projectors, and televisions!
One interesting fact about this company is that it actually began as an engineering firm before eventually transitioning to computer manufacturing.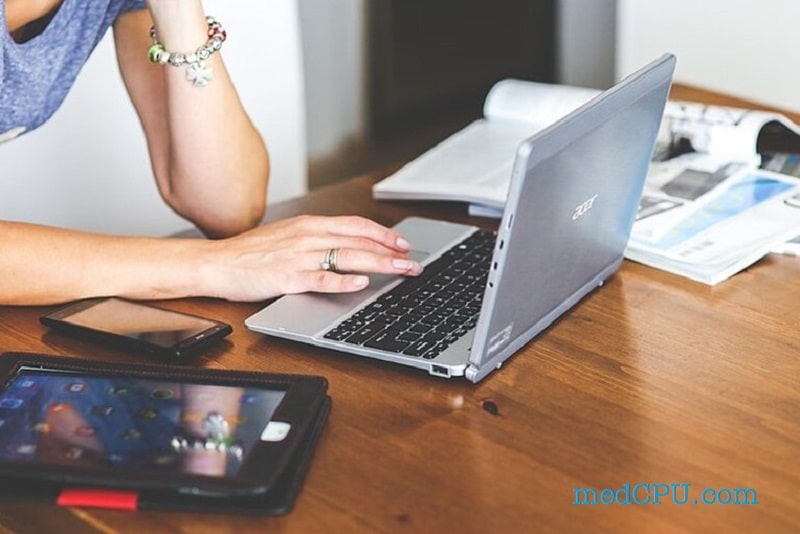 Asus Laptop
Asus is a Taiwanese computer and electronics company that T.H. Tung founded in 1989. Asus is currently the fifth-largest manufacturer of PCs in the world as of 2021.
There are many products available from Asus, including laptops, desktop computers, and routers to monitors. Asus offers various products in the laptop market, including ROG (Republic of Gamers), TUF (The Ultimate Force), and the Ultrabook family ZenBooks.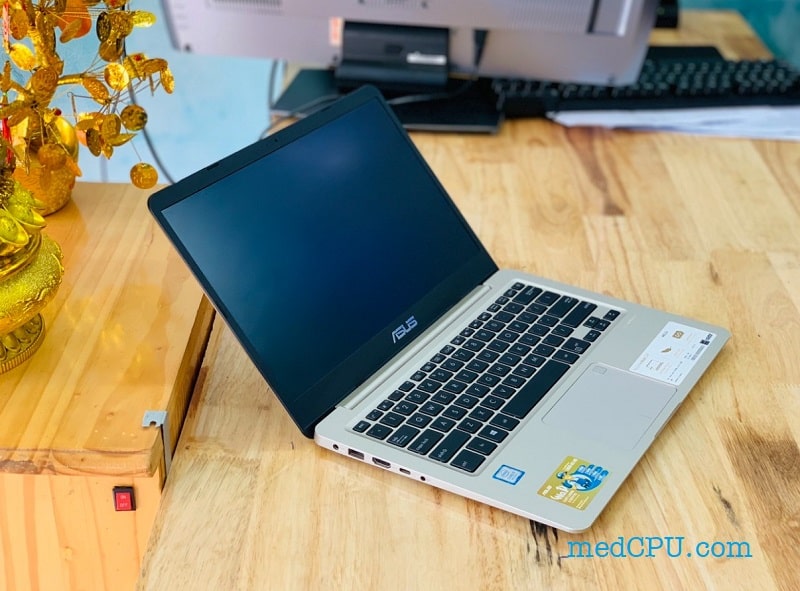 Comparing Asus vs Acer laptops – Which is a better brand?
Design
Acer brand laptops lack a lot of styles and are very basic in design. The designs are very similar for all models. It is boring and heavy.
Acer does have some good color options, but they don't compensate for the overall design.
Asus does a great job in design. They make laptops that are durable and attractive while also being rugged. Their laptops have a stylish and professional look, thanks to their metal casings.
The ROG Zephyrus is a perfect example of their design excellence. It's a lightweight, ultra-slim machine that is stunning.
Gaming laptops can be heavy, especially high-end models. But the ROG Zephyrus proved that it is possible to make a light laptop powerful enough for the most recent AAA games.
Build
Acer laptops are perfect for those who live a busy life and want a lightweight, sleek laptop. The Swift 7 and Swift 3 are approximately 4lbs lighter than the MacBook Air, which weighs 4lbs.
They are also very compact. They are compact, so you shouldn't have any trouble fitting them into tight spaces. It was easy to use on the subway and plane.
It is easy to transport as it can fit into your laptop bag or backpack. Acer is one of few companies that can create ultra-thin gaming laptops using their Predator Triton.
Are you tired of seeing the same black or red designs on your laptops?
You will be pleased to know that Acer laptops such as the Predator Helios 300 Special Edition and Helios 300 Predator Helios 300 Special Edition have made a significant change with their new turquoise and black and While-and Gold designs. They are sure to draw a lot of attention and get you some compliments.
Chromebooks 11 and 13 are the same.
Chromebook 13 has an aluminum chassis with a hinge. This gives it a slight lift, which makes typing much easier.
Their whiskey is excellent, but their beer is a little bland. Yes, laptops such as the Spin 3 and Chromebook 11 are made of plastic. They are cheaper but not very durable and have lackluster features.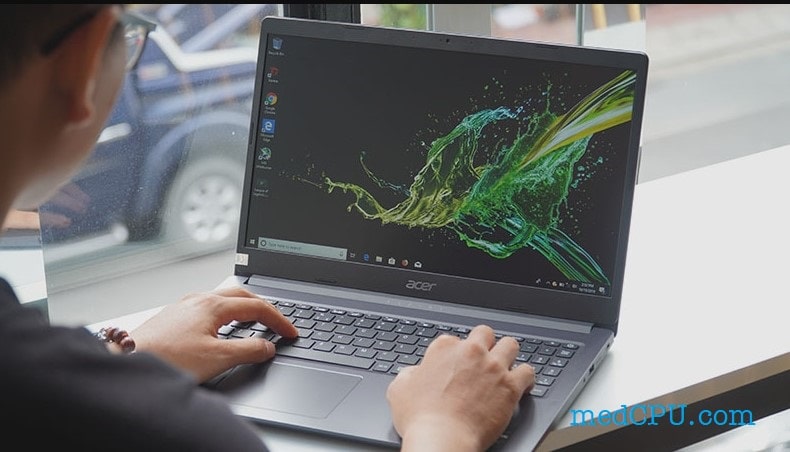 >>> Read more: Is Chromebooks Good For Gaming?
Performance
It is mind-blowing when it comes to Asus's performance. Each of its latest laptop models has the most recent Intel core processor or AMD Ryzen processors. This makes them super-fast and easy to use. Asus laptops are unbeatable in terms of quality and storage.
Asus also offers gaming laptops in its ROG or TUF series. These laptops are equipped with excellent graphics cards and RAM. Asus's performance is superior in terms of speed. Its users are happy with its performance and its affordable price.
Acer laptops are also highly regarded for their quality. These laptops are well-equipped with high-quality features and come at a reasonable price. It is the thinnest laptop in the world, with incredible performance and multitasking capabilities.
Their laptops have many uses, including Swift and Spin for home use, Predator and Nitro gaming series, Swift and Spin for business and office use, and TravelMate and Chromebook for office and business use.
Some Acer models can double as a 2-in-1 laptop and tablet. Its back isn't going to fall apart because it was designed so that users can have a 2-in-1 experience.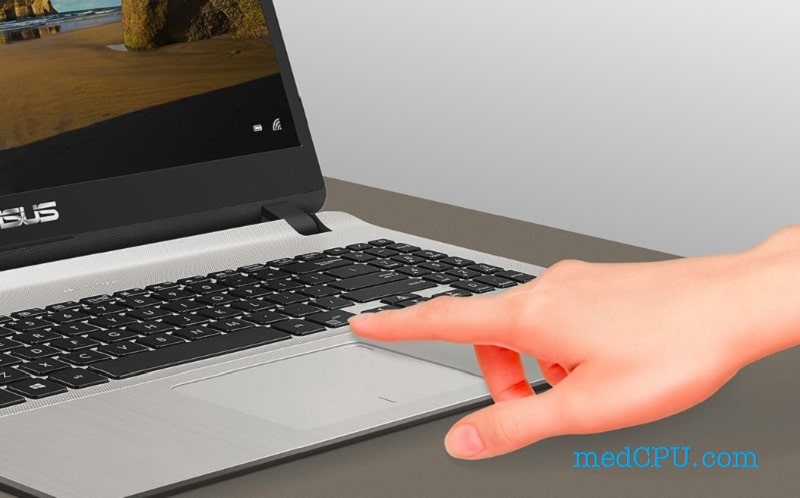 >>> Read also our Asus Vs Hp Laptop Comparison
Durability
Acer laptops are built to last. They can withstand any challenge. Acer laptops will last for years. Acer laptops offer high-end durability and are recommended if you're looking for something durable.
When it comes to technology, durability is an important aspect. It is essential that the products do not become damaged within one week, which could lead to you having to pay a lot more for them.
Asus ensures that its products are highly durable by running several durability tests. To ensure that the Asus laptops are durable, they undergo numerous tests, including temperature, hinge, altitude, humidity, drop, vibration, keyboard, twist, and keyboard tests.
Components
Acer laptops often come with dual-core processors. This is a good choice for today's needs, but Asus laptops have quad-core processors. Acer is outshined in this area by Asus.
Any of these laptops will work if you only need a basic laptop. You will need a processor with a higher speed if you plan to do more intensive tasks on your laptop, such as photo editing and video editing.
The screen size and quality are generally the same, except for the Acer Predator series, a huge 21-inch curved display.
Acer and Asus have a lot in common, except for the processor.
They are pretty close. Asus has incorporated a quad-core processor in all their laptops regardless of price.
Cooling
Your laptop should be cool and comfortable no matter how many tabs you have open or whether you're playing Fortnite at full settings.
A liquid cooling module detached from an Asus laptop like the ROG GX700 is a great option. This cooling method is only found in gaming desktops with high-end graphics, so it's capable of handling almost anything.
The coolant is circulated throughout the laptop through pipes that keep the temperature down. The patented technology ensures that there is no risk of coolant leaking.
Cooling is excellent with most other Asus laptops (both gaming and business), mainly because they have multiple fans and vents. Some even come with anti-dust technology, which means you won't need to clean or repair them for many years.
Backlit Keyboard
Backlit keyboards are not only functional but also add to the gaming experience. ASUS laptops have this feature, the Aura Sync Technology.
This allows you to control all aspects of the backlight, including the color of each key. Aura Sync Tech will enable you to sync colors with ASUS products such as keyboards, mice, and more. The best part about synchronizing it is with music.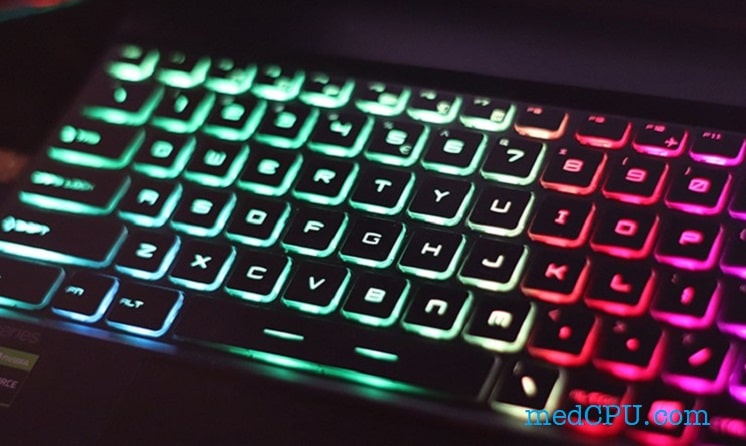 Innovation
Acer is a leader in innovation. The 21-inch Predator is a perfect example. The Predator is undoubtedly the most powerful laptop you will find and is ideal for many computing tasks.
Acer laptops have a reputation for being rugged and durable. The company also manages to make a wide range of affordable machines. The company received the Taiwan Excellence 2018 Innovations Honoree and the Taiwan Excellence 2018 Innovations Honoree awards in 2018.
Asus ranks among the best companies for innovative ideas when it comes to innovation. ROG Zephyrus is a symbol of the company's world-class workforce that is committed to making life easier.
The intuitive hinges, which allow for better viewing angles, are another outstanding feature worth mentioning. The company has designed many laptops, which is why it's so nice to see some laptops in the budget range.
The MotherShip is the ultimate gaming laptop. It includes a keyboard that can be detached, making it one of the most portable keyboards available. This is not all.
Battery life
Acer laptops have a good battery life, but they are a step behind other laptops. Acer laptops can only run for a few hours compared to Asus models. If you need your Acer laptop to run for longer, you can dimm the screen or use the Windows OS's battery-saving feature.
This will result in lower power consumption and less pressure on the CPU. The Acer laptop will therefore run longer.
The battery life of Asus laptops is excellent. Because they can work for hours without charging, you can expect them to last almost two days. The Asus battery does not have any memory effect. They are lightweight laptops, have a long life span, and have high power storage. Other Asus devices, such as phones, also have great battery life.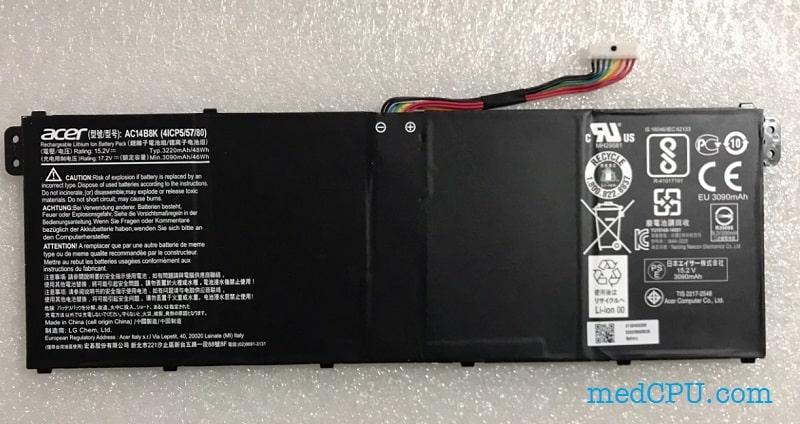 >>> Read more: Why Does My Laptop Keep Going To Sleep?
Price
Acer offers excellent prices, depending on what you need and what your budget is. Some users have complained about the high costs of specific models.
The Acer Predator, explicitly designed for gamers, is near twice the comparable laptops from other manufacturers. It has a large screen, but it is not worth the extra cost.
You can also get adapters to connect your gaming laptop to your TV for the same price and still enjoy your favorite games.
Asus laptops are available in all price ranges and have prices that are comparable to Acer's. Let me remind you, Asus models come with quad-core processors, which will give you more value for your money.
[amazon bestseller = "Asus Laptop" items = "3"]
Customer Service and Warranty
Acer has been working to improve its customer service. It now offers phone-based customer support, which has improved its ranking in problem-solving. Acer also has a Youtube Channel that provides a step-by-step guide for common problems.
Acer provides a 1-year warranty on most products, while more expensive products offer a 2-year warranty. You can also buy an additional warranty to increase the warranty.
Asus' customer service issues have been even worse. Asus answered two of the five questions they received via their phone service, which is a significant improvement over previous years. If you want to get a better answer, you need to use a website.
This is still a problem for Asus customer support services. Acer's warranty is only for one year. Secondly, Acer does not offer an option to extend the warranty.
Awards
Acer has been awarded numerous times for its excellence over the years. The most recent award was in 2019 by Red Dot Design Award 2019. This award was given to Acer for its world-class laptops. These include theRGO, the Acer VGO, VL7 Ultra HD series, and the C2 series.
The company also won the iF Design Award in the same year for its Swift 7, Predator Triton 700, and the well-known Predator Orion 9000, Acer Aspire S 24, and Predator X27.
Over the years, Asus has won many awards. The ROG gaming series is the most popular. Some customers aren't impressed with the Chromebooks and Windows, however.
This has had a negative impact on their sales as many customers have decided to swap their models for others.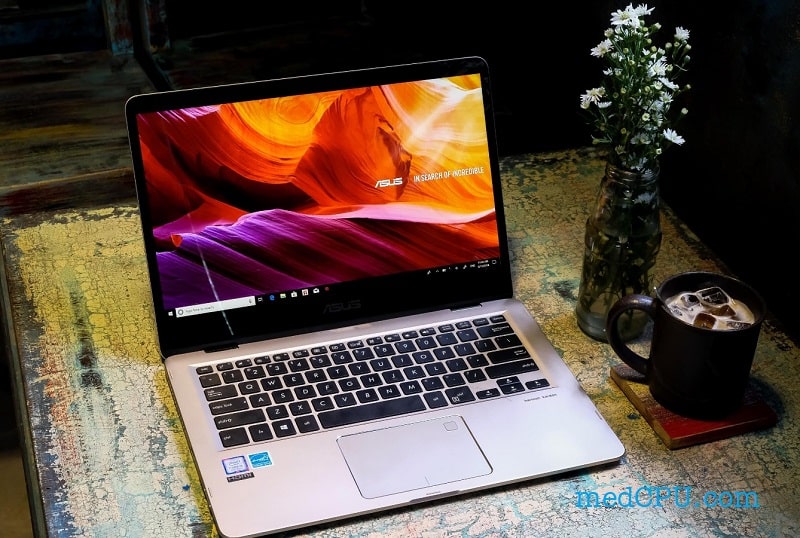 You can choose Asus laptops if…
If you want something durable, the Asus laptops will do the trick.
You desire higher specifications.
You wish more value for your money.
You are a sucker for an Asus laptop.
You can choose Acer laptops if…
You need something portable and lightweight.
You are on a budget.
Your brand reputation is crucial.
Acer laptops are your choice.
Acer vs Asus Laptops: Best Laptops
Comparing the best products of the two brands Acer and Asus can help you reach them. Here are some of the laptop models that they offer.
Asus Chromebook Vs. Acer Chromebook
These laptops are lightweight and ultra-compact but still affordable.
The same processor is used in both the Acer Chromebook and Asus Chromebook, Intel Celeron. Even though it may appear like a weak processor, this is sufficient to run a Chromebook. Both come with 4GB RAM and a 15.6″ screen.
The Asus Chromebook features a slightly higher graphics card.
With its HD Full HD display, the Acer Chromebook offers a higher screen resolution.
Personal preference: Acer Chromebook for screen resolution.
Acer's Chromebook series also offers a more affordable option than the Asus Chromebooks. Chromebooks are also the SLIMMEST laptops you can get.
Winner: Acer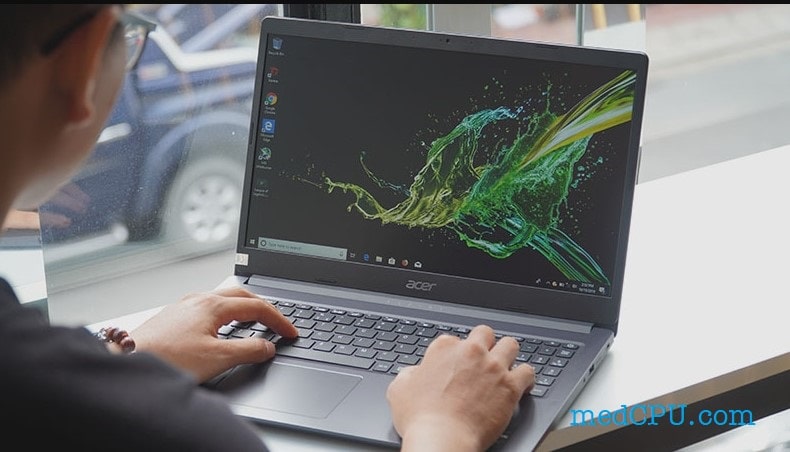 Asus ZenBook Pro Duo Vs. Acer Swift 5
The Asus ZenBook Pro Duo features a unique design that includes two screens.
It has a touchscreen screen located just above the keyboard and comes with a touch pen. This is great for people who use their laptops to design!
It comes with an Intel Core i7 processor and 16 GB RAM. There is also 1TB of storage. It is fast enough to be productive and powerful enough to run all of your design apps.
The Acer Swift 5:
An Intel Core i7 quad-core processor powers acer Swift 5. The Swift 5 has 16GB RAM and 512GB storage. This makes it a powerful laptop that can be used for multitasking and everyday productivity.
Asus is the innovator in this matchup, even though both models share the same processors and similar specifications.
The Acer Swift 5 is less expensive than the Asus ZenBook Pro Duo. The Acer Swift 5 is an excellent option for those on a tight budget.
Winner: Asus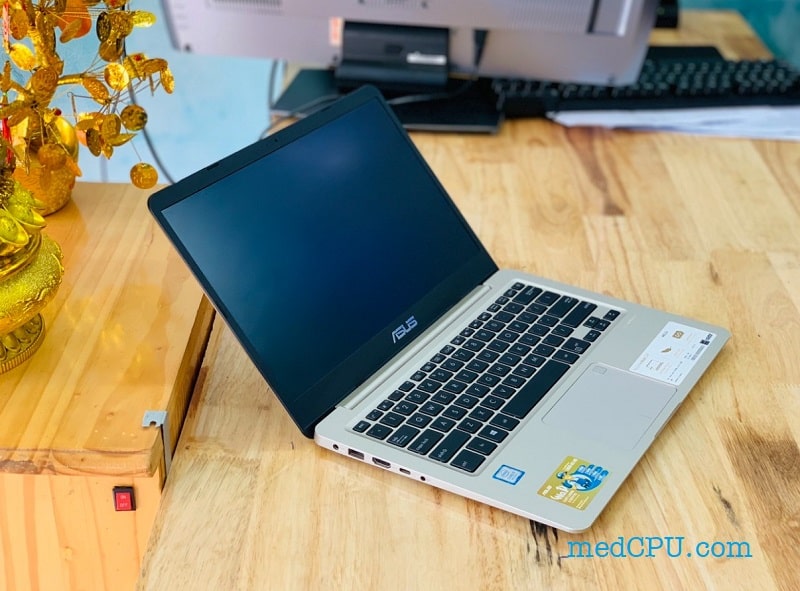 Asus ROG Zephyrus 15 Vs. Acer PREDATOR Triton 500
The processor is the Asus ROG Zephyrus 15, powered by an AMD Quad-Core Ryzen 7. This processor is powerful at multitasking and gaming with its 24GB RAM and 1TB storage.
This gaming laptop has all the specifications you need to play any game. It's great for productivity.
They also make other gaming laptops. The Asus ROG Hero III gaming laptop is an excellent option if you are willing to spend around $1000 more. It features an Intel Core i7 processor, 16 GB RAM, and Intelligent Cooling thermal and anti-dust technology.
The Acer Predator Triton 500 laptop is the largest laptop currently available. It features a 6-core processor and an Intel Core i7 core processor. There are 16GB RAM and 256 GB of storage. This is plenty for a gaming laptop. The huge Full HD display makes it attractive for visual people such as myself.
Both laptops have great specs, so it wasn't easy to choose which one was better.
The ROG Zephyrus 15 is slightly cheaper than the Predator Triton 500. It also costs less than the Acer Predator Triton 500. Buying a few adapters to connect it to the TV would make it more affordable than purchasing the Acer Predator Triton 500.
Acer will get this one, however, since I prefer Acer's huge screen.
Winner: Acer
[amazon bestseller = "Acer Laptop" items = "3"]
Acer Aspire 5 Vs. Asus ZenBook
The Asus ZenBook 14 features an Octa-Core Ryzen 7 processor, 16 GB RAM, and 1TB storage. It has ample storage to support all your productivity and application needs.
Acer Aspire 5 features a Ryzen 3 processor, 12GB RAM, and 256GB storage. These specs provide more than enough power for multitasking and daily productivity.
Both have a backlit keyboard that allows for light typing.
The specifications of the Asus ZenBook 14 have a slightly higher performance than the Acer Aspire 5.
It is worth noting that the Acer Aspire 5 costs only half of the Asus ZenBook 14's price. When making your decision, consider your budget.
Winner: Asus
Which brand is the best?
You shouldn't make looks the priority when choosing a laptop. Neither should you always select the lowest-budget models, as you could end up with a wrong purchase. We have reviewed the best laptops on the market and listed the top ones so that you can find the most efficient.
For budget buyers
People tend to choose affordable laptops and can be bought easily without having to worry about budget issues.
The Acer Aspire 5 Slim Laptop is a great choice. It has been voted the best-selling laptop by Amazon. The price is reasonable for all of the essential features. It's ideal for students as well as those who use it for entertainment.
For Gamers
Acer Predator Triton 900 is the perfect gaming computer for gamers who want the best. It has all the high-quality and durable features you need.
Acer Predator Triton 900 gaming laptop is unique because of its unique specifications. It is expensive, but it will give you a high-quality and professional gaming experience.
>>> Read more: How Much Does It Cost To Build A Gaming Pc?
For Chromebooks
If you're stuck between ASUS and Acer in choosing the best Chromebook, Acer R11 is recommended. It has more compatible features than ASUS Chromebook C202.
Acer R11 lacks a Full-HD display, so it isn't a good choice. Customers are more likely to choose ASUS Chromebook C202 due to its Full-HD display.
ASUS Chromebook C202 cannot be transported and easily converted, but its Full-HD display makes them a clear winner in the race for the best Chromebooks.
For Businesses
Acer Swift 5 is the most lightweight and thin laptop in this category. The screen display is attractive and eye-catchy, along with its lightweight.
Its battery lasts longer than the competition, and it has all the features that make it stand out on the list of best laptops for businesses.
FAQs about Acer vs Asus laptops
Are Acer and Asus one company?
Both companies are Taiwanese, and many people wonder if they are one company. Acer was founded in the 1970s. Asus was established in 1987 by former Acer employees.
Is there a big difference in quality between the two brands Asus and Acer?
Generally, no. However, this can vary depending on the specific product you are looking at. For example, with laptops, you will find some models have better build materials than others, whereas all of their tablets may be made out of plastic as opposed to having aluminum bodies.
Are there any downsides to either company?
While laptop brands Acer and Asus are reputable companies, the latter is known for having a slightly higher failure rate than the former. This doesn't mean they aren't reliable, but it does make them more prone to breaking down, so you may want to keep that in mind when purchasing one of their devices.
Are there any specific models I should look at?
It really depends on what you need! Asus tends to have a wider range of products suited for different purposes, whereas Acer has laptops and desktop computers specifically designed with gamers in mind. However, both Acer and Asus companies offer some great deals, so it's worth comparing their product lines before making a purchase.
Which gaming laptop is the best?
ASUS is the best choice if you are looking to buy a gaming laptop brand. ASUS has recently released some amazing gaming laptops, including the ASUS Rog Zephyrus. This model is high-end and features quad-core processors (Intel core processors). It also features a larger screen size that is a full HD screen.
>>> Read more: Are Gaming Laptops Worth It? Things to Know
Acer and Asus Laptops: Which brand is better?
In the end, we feel that Asus is slightly better than Acer when it comes to their laptops and desktops. This doesn't mean you shouldn't consider purchasing one of their devices but rather that Acer and Asus laptops offer different things depending on your specific needs!
If you are looking for a laptop brand for gaming, then an Acer device is probably the way to go, whereas Asus has products that are better suited for business activities.