Dell Xps vs Inspiron Laptop both provide a range of specifications and features, but which laptop is the right one for you? Comparing Dell's XPS with an Inspiron laptop is surprisingly not as easy as it may seem.
Dell's XPS features Intel's latest generation of processors, which are currently matched up with AMD graphics cards. The Inspiron laptop, on the other hand, houses a quad-core i5 processor with AMD-integrated graphics. Let's compare these two options to see which one would be best for you.
About Dell XPS
The Dell XPS series laptops are the most powerful or high-performance laptops available from Dell Company. The Dell XPS laptops are considered to be the most advanced in performance. The first Dell XPS laptops were introduced in 1993, but it was initially a desktop model. The XPS laptops are now available since 2005.
The Dell XPS laptops were designed for users who want the best experience with laptops. The Dell XPS laptops are built with the highest quality materials, have powerful and immersive features, and come in high-end configurations.
The Dell XPS line is usually available in two versions: XPS 13 and XPS 15. XPS 13 is a 13-inch laptop that features borderless InfinityEdge displays and 8th gen Intel(r). XPS 15 is a 15-inch laptop with rich features like a Quad HD+ (3200×1800) touch display, which has five times the resolution of a standard HD display.
>>> Read also Surface Laptop 3 Vs Dell Xps 13 comparison
About Dell Inspiron
The flagship brand of Dell is the Dell Inspiron series laptops. In the mid-1990s, Dell Inspiron was introduced to the market. The Dell Inspiron is a popular laptop model that gained prominence early as an affordable and user-friendly laptop. They were introduced first in the USA and then marketed worldwide.
Since its conception, the Dell Inspiron laptop has seen many changes. These laptops are specifically designed for people who want to save money and have a wide configuration range.
The Dell Inspiron laptops are customizable to meet individual needs. They can also be upgraded in certain aspects, such as RAM. The Dell Inspiron laptops can be used for many purposes, including everyday computing, high-end computing, and programming. The Dell Inspiron laptop is the best choice for both home and student users.
Dell XPS and Dell Inspiron Comparison Table
| Parameters of Comparison | Dell XPS | Dell Inspiron |
| --- | --- | --- |
| Pricing | The pricing is premium in nature | The range starts at a very affordable pricing |
| Power | Better and Higher | It is less compared to XPS |
| Display | High-end display with ultra-high-definition options | Only full high-definition display is available |
| Display option | Two | One |
| Looks | Far better and comes with the superior build quality | Sturdy in nature but looks not so impressive |
| Build Quality | Aluminum and carbon fiber | Usually of aluminum |
| Battery | Comes in 86Wh | Comes only in 56Wh |
| Touch Display | Available | Not Available |
| Processor Type | Comes in 10th Generation Intel | Comes in 9th Generation Intel |
| RAM Size | Can go up to 64GB | Comes only up to 16GB |
| Wireless Technology | Killer Wi-Fi 6 AX1650 | 802.11ac Wi-Fi 5 |
| USB ports | Fewer USB ports | More USB ports |
| Weight | Less | More |
| Slim | More slim and thinner design | Not so slim |
| Typing experience | Better | Good |
| Popularity | XPS is popular more from the perspective of having an extreme or fast computing performance system | More popular as it is in vogue due to lower pricing and economical features |
| Target Buyers | Upper class, Upper middle class. This will mostly include users who intend to perform solid performance tasks. | Middle class. This will include students, users at home |
| Major competitors | HP Spectre X360, HP Envy, Lenovo Miix 720, Apple MacBook Pro, Acer Spin 7, Microsoft Surface Pro7 | Lenovo IdeaPad 330S, Lenovo G50, Asus Zenbook 14, Acer Nitro, Lenovo Yoga 500 |
Design
Some people might associate the Inspiron series with bland designs. The Inspiron series was recently redesigned and is now available in modern, attractive designs. The Inspiron laptops can be made of metal which increases their durability and appeal. They aren't as portable and slim as their XPS counterparts.
The XPS series has a stylish design and excellent build quality. These laptops can be easily slipped into any backpack and are lightweight and slim, making them perfect for travel and commuting.
Performance
Although Inspiron is used for everyday computing, the Plus models have some of the most powerful Intel 11th Generation processors. Thanks to the other Inspiron models, you can also be confident that they will meet your daily computing needs. The series has 16GB RAM, which is enough for most users. It also features an Intel Iris XE Graphics processor that supports 60 frames per second of gameplay.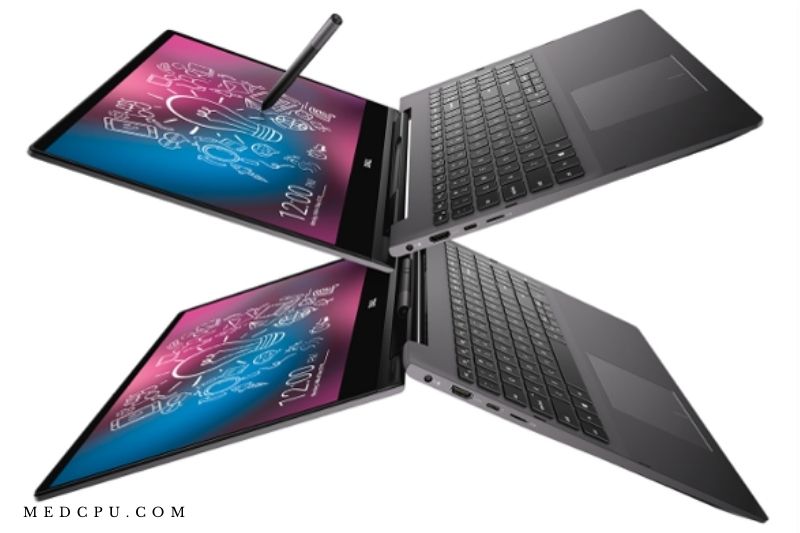 It's the perfect combination of great looks, reliable performance, and excellent battery life.
High-end performance XPS allows it to handle any task, even video editing. The XPS can run up to 64GB of RAM and deliver outstanding performance.
The Type C Thunderbolt-4 ports are also available, transferring data at speeds up to 40 Gbps. The 8k display is high-quality and transfers large files and high-resolution videos like a breeze.
>>> Click to see Dell XPS 13 vs Microsoft Surface Laptop 4 Comparison (2023).
Processors
The latest Intel Core processors from the 11th generation are included in the Dell Inspiron series, which improves its overall performance. This processor is part of the Tiger Lake series. It was introduced in the second half of 2020.
This processor is equipped with the Willow Cove, a new micro-architecture that offers outstanding power, performance, and compatibility to a wide variety of hardware and software. These processors are extremely energy efficient and come with 4 Cores as well as eight threads.
The 8MB Intel Smart Cache gives them an excellent performance when multi-processing tasks such as browsing, word processing, and light gaming are involved. They are fast enough to fit your daily routine.
The 11th-generation Intel processors from the Tiger Lake family are also available in the Dell XPS series. These range from Intel Core i7 up to Intel core i9. The XPS series 15 or higher is also equipped with an NVIDIA GeForce graphics chip. This boosts and enhances processing speed for gaming and other graphics-intensive tasks. They combine to provide lightning-fast performance.
These processors are great for laptops with slim lines as they reduce heat and offer longer battery life.
Display and Audio
There are four sizes of the Inspiron series: 13-inch to 14-inch, 15-inch to 15-inch, and 16-inch. All display sizes offer full high-definition display. Some models have up to four stereo speakers making them an excellent investment in everyday computing. The Intel Iris XE Graphics also supports the 4K HDR display.
XPS laptops feature high-end displays with ultra-high-definition options. The XPS range offers a wider range of colors at all angles. Thanks to the powerful specs, including crisp vocals and rich bass, you'll also enjoy superior sound quality.
The Waves MaxxAudio Pro app is used to professionally tune Dell XPS speakers, increasing audio performance and sound quality outdoors.
Our Top Picks for Dell Inspiron Laptops
Dell Inspiron 15 55502
The Dell Inspiron 155502 is equipped with a 15.6-inch full HD display and anti-glare finishes. This allows you to enjoy clear images from different viewing angles. This model has a WVA (Wide viewing Angle) display that produces excellent color outputs and reaches 300 nits brightness.
You have the choice of 8 or 16GB RAM with 8MB cache memory. This will allow you to get work done quickly. It also has a solid-state drive (512 GB SSD) that is more efficient and faster than the HDD (Hard Disk Drive).
The 11th-gen Intel Core processor is included in this laptop for fast performance. It is an excellent choice for home and office use due to its long battery life and reliable CPU performance. ExpressCharge allows for quick charging and 7-hour battery life.
The keyboard is also equipped with a Backlit keypad, which can be extremely useful in low-light situations. Wi-fi 6 powers this model, which provides superior connectivity. For easy access, the model also has a fingerprint sensor as well as voice command unlocking. It is approximately 3.78 pounds in weight and comes in Silver. However, it looks great.
Dell Inspiron 13 5310
The device is small and lightweight, with a 13.3-inch display with a 16 to 10 aspect ratio. This makes it highly immersive. It can multitask smoothly with 8-16 GB RAM options and an 11th Generation Intel Core i7 CPU. It also features an HDMI port and USB-C and Thunderbolt connectors for better connectivity.
It also includes a spill-resistant keyboard that protects your laptop from liquid spillages. The responsive fingerprint sensor ensures that your logins are easy.
Dell Inspiron 14 5410
This versatile 2-in-1 convertible laptop features a 14-inch antiglare LCD touch display that can rotate 360 degrees. It can also be used as a tablet. The Core i3 processor is used, and 4GB RAM is included for improved performance. You can also choose to have the keys backlit for low-light situations. You'll enjoy all the efficiency of everyday use thanks to the Intel Quad-Core Tiger Lake processor.
Some users may not be happy with the display's accuracy in color. It might be challenging to use your laptop outdoors or in areas with high light sources.
Dell Inspiron 15 5510
The laptop is an excellent choice for those who want a lightweight, powerful and portable device. The 128GB SSD storage allows you to store large files and folders. The device has a large number of ports. It is also light at just 4 pounds, and the 15.60-inch display makes it easy to read.
Comfortable viewing angles are provided by the laptop, as well as a high contrast ratio. The backlight flickers at all brightness levels except the maximum.
Our Top Picks for Dell XPS Laptops
Dell XPS 15 9500
The XPS 15 9500 is a real stunner with its stunning 15.6-inch display, three USB-C ports, and powerful speakers. The 500-Nit screen is sharp and vibrant and features a 4-sided InfinityEdge LCD. This display produces an exceptional 4k+ output. Corning Glass 6 protects the screen from damage and enhances its elegance and durability.
You have the choice of 16 or 32 GB RAM and SSD options of 512GB and 1TB. This makes it ideal for large file storage and handling. It also features Quad speakers with the Waves Nx audio plugin, which provides a new level of 3D surround sound.
The large touchpad makes it easy to scroll and pan. It has backlighting and comfortable keys for typing. The NVIDIA GeForce GTX1650 Ti Graphics card is included, which allows for fast rendering of high-resolution graphics and videos. It offers smooth gaming thanks to its 16 million colors display.
Although the laptop is not the lightest, at 6 pounds, it is one of the most portable. It has strong hardware, dual-fan efficient cooling, and 12-hour battery life.
Dell XPS 13 2020
The XPS 13 features a 16-inch screen and a large, comfortable keyboard. You don't have to worry about charging because of the long battery life. It is also extremely lightweight at just 3 lbs.
Enjoy watching movies or listening to your favorite music with the top-firing speakers. It does a great job of keeping your CPU from overheating. The cooling fan is loud but not too audible. The webcam's quality is not the best, as some users have experienced blurred images and backgrounds. However, you can always opt for an external camera.
Ultrabook Dell XPS 14
This laptop in silver metallic is stunning from the exterior to the interior. The left side features an HDMI, mini-DisplayPort, and two USB ports. On the right, you will find a headset/mic jack and a card reader.
The keyboard has large keys that enable you to type faster and more accurately. It is also an excellent choice for video, photo editing, and other specialized work. The compact, 400-Nit 14-inch screen is portable and bright. The 69Wh battery may make the laptop heavy for some.
Dell XPS Studio 16
Studio 16's most distinctive feature is its 16 inches high-resolution HD panel with RGB-LED technology. It is easy to navigate with a smooth touchpad. It features face recognition instead of a fingerprint sensor. Thanks to Intel's Core 2 Duo P8600 CPU at 2.4GHz and 4GB RAM, this model is a great performer.
You have a fully digital HDMI port and a display port. There is also an analog VGA port.
FAQs: Dell Xps Vs Inspiron Laptop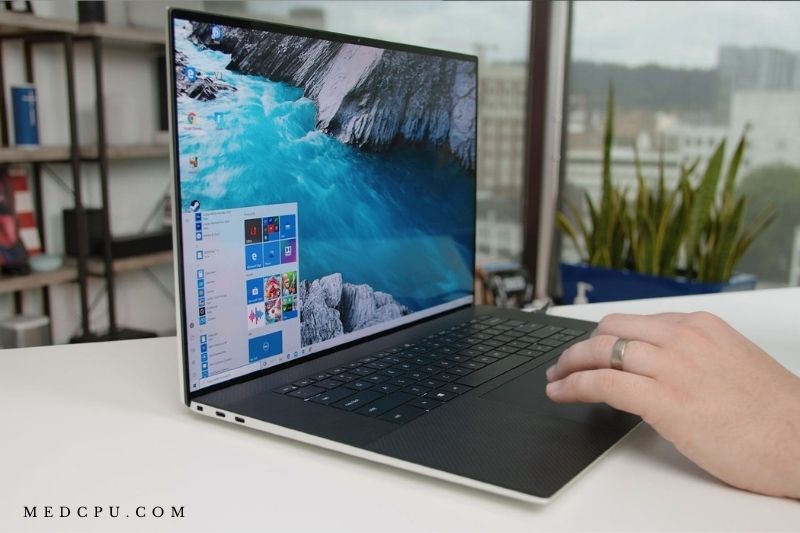 What is the Dell Inspiron series?
Inspiron series is a group of Dell computers designed for home use.
The Dell Inspiron series was originally intended to be a direct successor to the Dell Latitude, which debuted in 2004. In 2012, Dell launched three new models within the series: the Dell Inspiron 6000, the Dell Inspiron 7500, and the Dell Inspiron 7600.
Which Dell Inspiron laptop is best?
It depends on what you are looking for in a laptop. I would recommend looking at the Dell Inspiron 3000 series which will have a better battery life, lighter weight, and more hard drive space.
Which Dell laptop is best for students?
I would recommend the Dell Inspiron 13 7000. It is an attractive-looking laptop with good weight and thickness. It has a great price range for students, and you can upgrade the hard drive memory, video card, or just general operation.
How many devices can be connected to Dell's XPS laptop?
Dell XPS laptops can connect to up to two devices. So you can connect up to two displays, or two keyboards. You can even connect a mouse. Or on the go, you can have a wireless touch screen so you can do homework on your XPS on the go without having to bring the laptop.
Which Dell laptop is the best for playing games?
Dell has been a major player in the laptop industry for decades. The Dell XPS 15 is a sleek and powerful gaming laptop. It has a 7th-generation Intel Core i7 processor and NVIDIA GTX 1050 graphics card and comes with 8GB of RAM and a 256GB solid-state drive.
The XPS 15 can also be equipped with either integrated Intel UHD Graphics or a dedicated NVIDIA GeForce GTX1650 Ti. The XPS 15 is undeniably the more premium laptop.
Should you leave your laptop plugged in?
The answer to this question depends on what you are using your laptop for. If you use your laptop for extended periods of time, then it is a good idea to leave your laptop plugged in. But if you are using your laptop for short amounts of time, it is a good idea to unplug it from the charger to save battery life.
What should we check before buying a laptop?
There are a few things that one should check before purchasing a laptop. For example, one should make sure the laptop is light enough to carry around. One should also make sure the keyboard can be easily adjusted to suit one's needs. The sound system of the laptop should be checked to make sure it is good. Lastly, one should make sure the battery life is long enough for one's purposes.
Conclusion
Dell has been a company for decades, which means they've had the time to perfect the art of laptops. The Dell XPS or Inspiron laptop, whichever you choose, are both good choices, but it really depends on what you're looking for.
If you're just looking for a laptop that's super light, then the Dell XPS is the one for you. If you're looking for a laptop that you can play games on, then the Inspiron has better graphics and sound quality.
Thanks for reading my blog post about Dell XPS or Inspiron laptops. I hope that this blog post will help you to understand your choices a little better.
Read Next: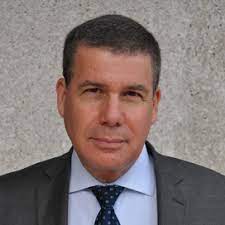 Eyal Ephrat serves as the co-founder and CEO of medCPU.com, where technology is making significant strides in the field of medicine. Through his experience in purchasing PC and laptop equipment and various other tech products, Eyal Ephrat contributes valuable insights to medCPU's mission.