Are you in search of the finest laptop for educational purposes, gaming, or leisure activities? Following an extensive research period, you find yourself grappling solely with the decision between a Macbook and a Vivobook. Uncertainty clouds your selection of laptop brands. Thankfully, within the discourse of renowned laptop manufacturers, medCPU stands as a seasoned authority equipped with comprehensive insights about these two prominent brands. Delve into the subsequent article to uncover more intricate particulars.
Macbook vs Vivobook: Which Laptop Brand is Better? Let's dive in!
Macbook Vs Vivobook: Specifications and Performance Comparison
Let's begin by comparing the specifications and performance of the Apple MacBook Air (M1, 2020) and the ASUS VivoBook 15 OLED K513 (2021).
Apple MacBook Air (M1, 2020)
The Apple MacBook Air, with its M1 chip, is a game-changer in the laptop market. This new model offers significantly improved performance and power efficiency compared to previous versions.
It boots up instantly and manages heavy computing tasks effortlessly while consuming less power. The impressive 8-core CPU handles complex workflows and high-performance applications smoothly, making it an excellent choice for professionals on the go.
With 16 GB RAM and up to 2 TB SSD storage options available, this device offers ample space for storing files and multi-tasking seamlessly.
ASUS VivoBook 15 OLED K513 (2021)
The ASUS VivoBook 15 OLED K513 (2021) brings a big punch to the laptop market with its impressive features. It's built around an Intel Core i7 processor, perfect for those who value ultra-speed performance in their daily tasks.
This ultraportable device comes packed with 16GB RAM and a gigantic 1TB SSD storage – promising blazing-fast data transfer speed and ample space for all your files and applications.
Flaunting an immersive Full HD OLED display on board, this model guarantees to deliver incredibly vibrant images along with sharp details, making it ideal for both work-related designs or casual movie-watching sessions.
More than that, the battery life is also something to commend about the VivoBook 15 as it keeps you powered throughout your day without any interruptions. From its design down to its connectivity options, it's evident how ASUS has carefully crafted this creation to cater to modern users' needs.
Macbook vs Vivobook: Design and Build Quality Comparison
Both the MacBook Air and VivoBook 15 K513 exhibit a beautiful blend of style and durability. The MacBook's sleek, unibody aluminum chassis gives it an air of sophistication and high quality.
Meanwhile, the VivoBook boasts a robust plastic design with a brushed metal finish that exudes its own charm.
Turning our attention to size specifics, the MacBook has dimensions measuring 0.63 by 11.97 by 8.36 inches – making it relatively slim and compact for an ultraportable laptop while weighing in at approximately 2.8 pounds only! On the other hand, Asus's VivoBook measures around 0.78 by 14.21 by9 .4 inches with weight balanced delicately at just under or over four pounds dependent on hardware configurations held within; hence offering more area coverage but exceeding in relative heaviness to its competitor.
Winner: Macbook laptop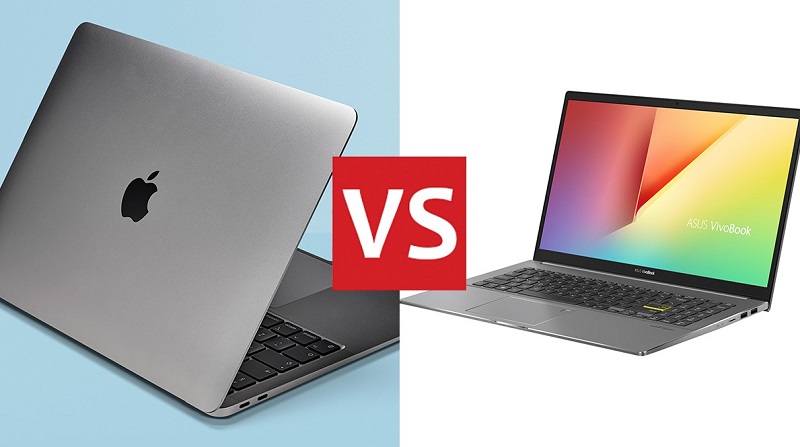 Macbook vs Vivobook: Display Comparison
The display is an essential aspect to consider when comparing the MacBook and VivoBook laptops. Both models offer impressive visuals, but there are some key differences to note. The MacBook Air features a 13-inch Retina display that delivers vibrant colors and sharp details.
On the other hand, the ASUS VivoBook 15 OLED K513 boasts a larger 15-inch OLED display, which offers deeper blacks and better contrast for an enhanced viewing experience. Whether you prioritize screen size or picture quality, both laptops have their unique advantages in terms of displays.
In addition to size and image quality, it's worth noting that the MacBook Air supports True Tone technology. This feature automatically adjusts the color temperature of the display based on ambient lighting conditions, providing a more comfortable viewing experience throughout the day.
The VivoBook does not have True Tone technology, but it still offers excellent color accuracy and clarity for everyday use. Ultimately, choosing between these two laptops' displays will depend on your personal preferences and needs when it comes to screen size and visual performance.
Winner: Macbook laptop
Macbook vs Vivobook: Battery Life Comparison
Both the Apple MacBook Air and the ASUS VivoBook 15 OLED K513 offer impressive battery life, making them ideal choices for users who are constantly on the go. The MacBook Air features an M1 processor that is specifically designed to optimize power efficiency, resulting in up to 15 hours of web browsing or up to 18 hours of video playback on a single charge.
On the other hand, the VivoBook 15 OLED K513 offers a respectable battery life of up to 10 hours, allowing you to work or enjoy multimedia content for extended periods without worrying about running out of power.
Whether you prioritize long-lasting battery performance or require all-day productivity, both laptops deliver excellent results in this department.
Winner: VivoBook laptop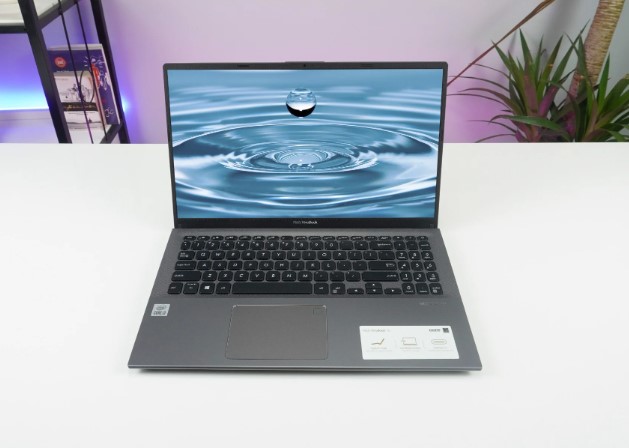 Macbook vs Vivobook: Keyboard and Touchpad Comparison
The keyboard and touchpad are crucial components of any laptop, and when comparing the MacBook Air and VivoBook 15 OLED K513, there are some notable differences. The MacBook Air features Apple's renowned Magic Keyboard, which offers a comfortable typing experience with its well-spaced keys and satisfying key travel.
The touchpad is also impressive, providing smooth navigation and precise multi-touch gestures.
On the other hand, the VivoBook 15 OLED K513 comes with a standard keyboard that provides decent tactile feedback but may not be as comfortable for prolonged typing sessions as the MacBook Air's keyboard.
The touchpad on the VivoBook is responsive and supports multi-touch gestures; however, it falls short in terms of accuracy compared to the MacBook Air.
In conclusion, while both laptops offer functional keyboards and touchpads, the MacBook Air stands out with its superior typing experience thanks to the Magic Keyboard. Additionally, its highly accurate and smooth touchpad enhances user navigation.
Winner: Macbook laptop
Macbook vs Vivobook: Connectivity and Port Options
The MacBook and VivoBook offer a range of connectivity options and ports to meet different user needs. Both laptops come with USB Type-C ports, allowing for fast data transfer and charging capabilities.
Additionally, the MacBook Air is equipped with two Thunderbolt/USB 4 ports, providing even more flexibility for connecting external devices. On the other hand, the VivoBook offers a mix of USB Type-A and Type-C ports, as well as an HDMI port for connecting to external displays or projectors.
In terms of wireless connectivity, both laptops support Wi-Fi 6 technology for faster internet speeds and improved network performance. They also feature Bluetooth connectivity to easily connect wireless peripherals such as keyboards or mice.
Furthermore, the VivoBook offers an additional Ethernet port for those who prefer wired connections.
When it comes to expandability options, the MacBook falls short compared to the VivoBook. The MacBook Air does not have an SD card slot or a headphone jack built-in; instead, users will need to rely on adapters or dongles to use these accessories.
In contrast, the VivoBook includes an SD card reader and a standard headphone/microphone combo jack right out of the box.
Overall, both laptops provide solid connectivity options and useful ports but differ in some key areas like expandability features. Users should consider their specific needs when deciding which laptop best suits them in terms of connectivity requirements.
Winner: Draw
Macbook vs Vivobook: Price Comparison
When comparing the prices of the Macbook and Vivobook, there is a noticeable difference. The Macbook tends to be on the higher end in terms of price, while the Vivobook offers a more affordable option.
This is mainly due to the brand reputation and premium features that come with the Macbook. However, if budget is a concern, the Vivobook provides a good balance between performance and price.
It's worth considering whether you prioritize brand recognition or cost-effectiveness when making your decision.
Winner: Vivobook laptop
Macbook vs Vivobook: User Reviews and Ratings
Users have provided their valuable feedback and ratings for both the MacBook Air and VivoBook 15 OLED K513. According to user reviews, the MacBook Air (M1, 2020) has received high praise for its exceptional performance and long battery life.
Users appreciate its speedy M1 processor and smooth multitasking capabilities. The laptop also receives positive remarks regarding its display quality, keyboard comfort, and sleek design.
On the other hand, the VivoBook 15 OLED K513 (2021) is lauded by users for its affordability without compromising on performance. Users find it to be a reliable laptop with decent processing power and good graphics capabilities.
They also highlight its vibrant OLED display and comfortable keyboard as standout features of this model.
Overall, user reviews indicate that both laptops offer impressive performance in their respective price ranges. The MacBook Air appeals to those seeking top-notch performance and premium design, while the VivoBook provides a more budget-friendly option without sacrificing essential features.
Winner: Vivobook laptop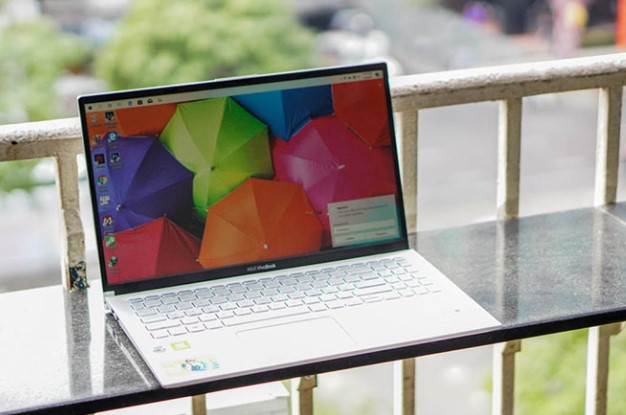 Conclusion
In conclusion, the MacBook and VivoBook both offer impressive specifications and performance. The MacBook Air (M1, 2020) boasts a powerful M processor, while the ASUS VivoBook 15 OLED K513 (2021) features an Intel Core I processor.
Each laptop has its own unique design and build quality, with the MacBook offering a sleek and elegant aesthetic. When it comes to display quality, battery life, keyboard and touchpad experience, as well as connectivity options, both laptops have their strengths.
Overall, choosing between the two will depend on your specific needs and budget.
FAQs
1. Is a Macbook better than a Vivobook?
The choice between a Macbook and Vivobook depends on your specific needs and preferences, as both have their own strengths and weaknesses.
2. What is the main difference between a Macbook and a Vivobook?
The main difference between a Macbook and Vivobook lies in their operating system, with Macbooks running macOS while Vivobooks use Windows. Additionally, Macbooks are known for their sleek design and high-quality displays.
3. Are Macbooks more expensive than Vivobooks?
In general, Macbooks tend to be more expensive than Vivobooks due to factors such as brand reputation, build quality, and software compatibility. However, there are also budget-friendly options available in the market.
4. Can I run all the same applications on both a Macbook and a Vivobook?
While many popular applications are compatible with both macOS (Macbook) and Windows (Vivobook), some software may be exclusive to one operating system or require additional configuration for compatibility purposes.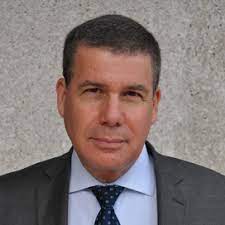 Eyal Ephrat serves as the co-founder and CEO of medCPU.com, where technology is making significant strides in the field of medicine. Through his experience in purchasing PC and laptop equipment and various other tech products, Eyal Ephrat contributes valuable insights to medCPU's mission.