Are gaming chairs worth it? Read on MedCPU's guide below to find out more.
Gaming chairs are a hot topic of debate among gamers. They can be expensive, and many gamers wonder if they're really worth the price. This is a difficult question to answer, for there are pros and cons on both sides of the argument.
Some gamers find that having a more comfortable chair makes them want to stay at their computer longer playing games. Other gamers are skeptical, asking if it really makes any difference if they sit on a more expensive, flashy chair with vibration features.
What is a Gaming chair?
Gaming chairs are a type of chair that is specifically designed to be used for long hours. You can choose from three types of gaming chairs: racer, floor, or rocker. Gamers are most familiar with the racer style. There's a good chance that they will be sitting in a racer-type seat on any Twitch stream.
These seats look like racing car seats, with a high back and padded for added comfort. It is essential to have a sturdy and durable design to ensure durability and quality. Gaming chairs are often customizable to meet the needs of the user with adjustable armrests, reclining, lumbar support, and seat height.
Types Of Gaming Chairs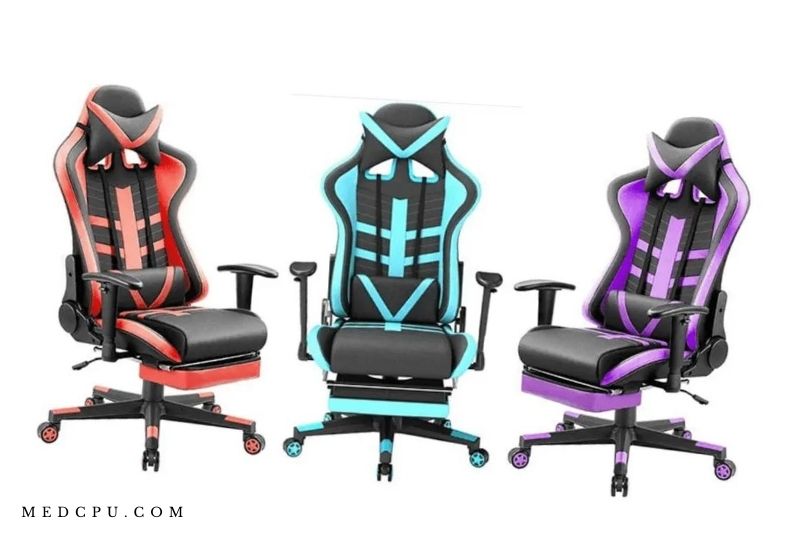 As we mentioned, there are many types of gaming chairs. There are many options for design and styles in the gaming chair market. But which one is best? Let's take a closer look.
PC Gaming Chairs
A PC gaming chair is the best choice for PC gamers. These chairs look similar to normal office chairs but have a few key differences. These chairs have a bucket-style chair, higher backrests, ergonomic designs, and are generally more comfortable. The PC gaming chair offers more customization options than office chairs to make it the most comfortable for you.
These usually include adjustable armrests, extraordinary lumbar support, and even speakers in their headrests. They are all designed to provide the best possible PC gaming experience.
Racer Chairs
These chairs, simulate the type of car seat that you'd find in a racecar. This chair can be used for any game you like, but it was made for racing games.
These chairs are very similar to PC gaming chairs but with a stronger focus on the race car design that we love.
Rockers
You might not be a fan of PC gaming chairs or racers if you are more into console gamer. These chairs are designed to be used at a desk and not in front of a television screen. Rockers can be used to cradle your entire body on the ground so that you can play hours of console gaming. Many rockers have space for controllers and speakers, so you can immerse yourself in any game you are playing.
Pedestal chairs
These chairs, similar to rockers, are better suited for console gaming. These chairs are similar to rockers in that they sit on a pedestal which raises them slightly above the ground. It comes down to your gaming setup and the height of your TV screen.
Other chair designs
There are many other gaming chair styles than the ones we have listed. Bean bag chairs are expensive bean bags, gaming sofas that have space for controllers or integrated speakers, and inflatable gaming chairs. Although I am not surprised that most of these products have yet to be widely adopted, I don't think they will.
How are Gaming Chairs Made?
What's the secret to making a chair that provides exceptional support and comfort?
Frame
Consider the frame as the skeleton of a chair. Many chairs are made from strong yet flexible materials such as steel to give the best support.
Base
The base is at the bottom. To ensure that your weight is evenly distributed, many gaming chair manufacturers use five-foot bases. Each foot will have wheels to help you move the chair around.
Cushion
Cushioning is where all the comfort comes.
Covering
Covering keeps all the memory foam inside. Design and durability are key factors in a chair's design.
Armrests
A gaming chair is incomplete without an adjustable armrest. Some armrests are made from metal or plastic, while others are padded to provide extra comfort.
Pillows
The majority of gaming chairs offer a removable lumbar support cushion. You can also move the pillow up to your headrest to use it as a pillow.
Are gaming chairs worth it?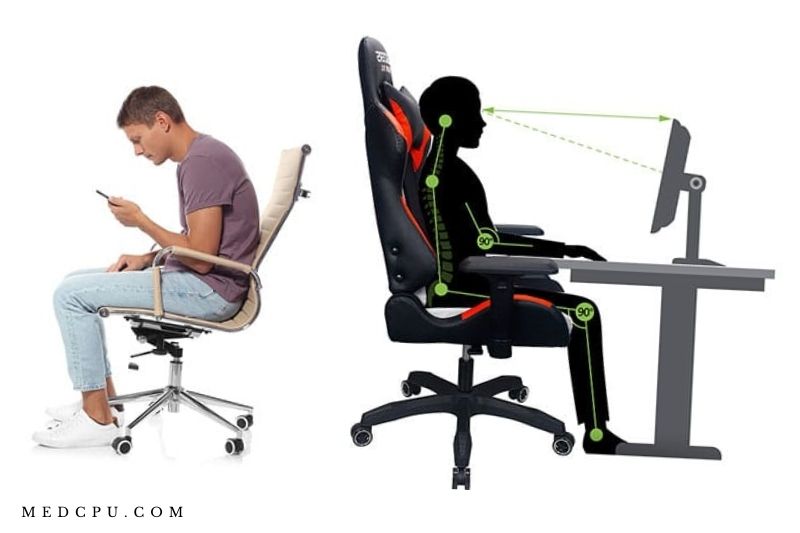 Some people are comfortable using their smartphone as a camera. Some people prefer to spend thousands of dollars on DSLR camera kits.
Many people can sit comfortably on traditional chairs in a similar way. Gaming chairs are a good option for those with problems.
Some people use standing desks to counter the effects of excessive sitting. Some people use medicine balls. You can even get an exercise bike and office desk combination. These chairs aren't as crazy-sounding as other options. They are designed to support correct spinal alignment even when seated for long periods.
For people who work full-time, gaming chairs can be an excellent investment. Most people are comfortable sitting straight up at the beginning of the day, with their back muscles supporting the body. They start to wilt as the day goes on. Most gaming chairs support the body so that the muscles don't have to.
The energy saved by working your muscles can then be used for more productive pursuits. Gaming chairs are also an excellent investment for professionals and pro gamers.
A gaming chair is an excellent choice for anyone who uses computers full-time and needs to increase productivity.
Why gaming chairs are NOT worth it?
In some cases, gaming chairs may not be worth the cost. First, if you don't spend a lot of time sitting, it is not worth paying more for a chair.
A gaming chair might not be a good investment if you sit for long periods and have no sitting posture or back problems. A habit is a good posture. A gaming chair might not be necessary if you already have the habit.
A gaming chair might not be worth the cost if you are constantly moving. These chairs are heavy and hard to move. Gaming chairs, for example, are too large to be transported in a car without disassembling them.
Read also Gaming Laptop vs Desktop Comparison in 2022, click here.
What makes a gaming chair the best?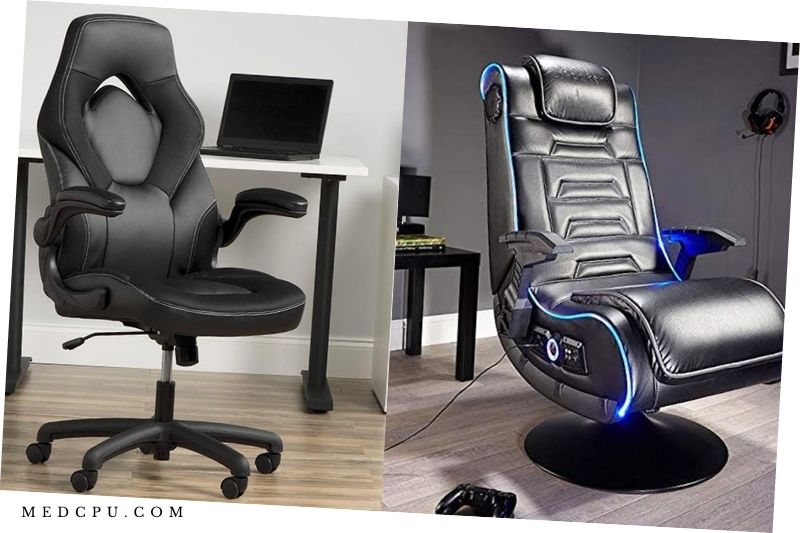 Let's begin by discussing what makes a good gaming chair. There are many factors that you should consider when choosing the best gaming chair. Some are more important than others.
Comfort
Comfort is an essential factor to consider when selecting a gaming chair. You'll likely be using it for quite a while, so make sure it provides enough comfort to allow you to focus on the game and not your back.
Gaming chairs are designed to be comfortable. Manufacturers know that gamers don't have a time limit for slaying the Alliance in WoW or playing Fortnite battle royales. This also links to ergonomics.
Is the chair lumbar supported enough? Does it fit someone of your height and build? They are adjustable armrests? You can be affected by ergonomic factors when you sit down. Gaming chairs address these ergonomic factors. They will keep you as comfortable as possible for as long as they can.
Material
Gaming chairs are available in three main materials: leather, fabric, and mesh. Each has its advantages and disadvantages, so it will come down to individual preference.
Leather – The best material for aesthetics is leather. It's also easy to clean because of its smooth texture. It's less durable than genuine leather, however.
Fabric – Fabric gaming chairs are more comfortable than mesh or leather. However, it can be more challenging to maintain a fabric gaming chair clean as staining will set faster, and it is not easy to wipe down.
Mesh – Mesh is definitely not winning any beauty contests. It is, however, more comfortable than most because it has a high level of breathability. This material is often a plus for those looking to keep cool and dry while playing – which can be a good thing.
Style
You care about the aesthetic of your gaming space if you are buying a gaming chair. The style of the chair is an essential factor in your decision-making process. We will explore the various styles of gaming chairs in more detail later. The most popular types of gaming chairs are the PC gaming chairs and racer chairs. Rockers and pedestal gaming chairs are also typical.
It will be much easier to choose the gaming chair designs for you and how you will use it.
Durability
Durability is the final thing. Gaming chairs have been historically quite expensive. You want to ensure that your chair lasts as long as possible. A few factors can impact the durability of a chair: its material, construction, style, and how it is used.
Fabric chairs are the most durable, so they outlast all other types. It is equally important to care for your chair and how you use it. You can extend your chair's lifespan by learning how to maintain it in top condition.
Features
Each gaming chair has its unique features and design. Many chairs have speakers built into the headrest, so you can truly immerse yourself in your gaming experience. Some chairs come with holders to hold controllers and other accessories. Others offer more customization options in terms of the setup. When narrowing down the list of possible chairs, it is essential to decide which extras are most important.
Consider These Things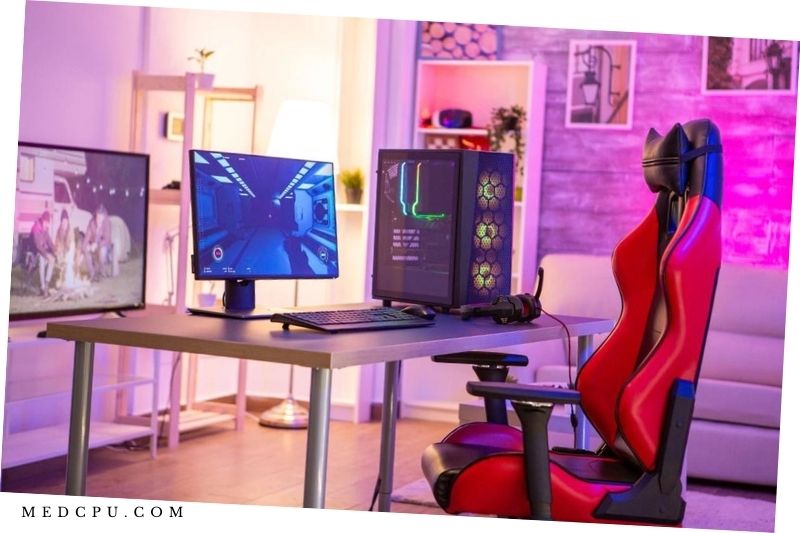 Once you have narrowed down the type of gaming chair that you are looking for, you can start your search. These are the factors you should consider as you look through all the options before making your final purchase.
Price
This is the big one. What amount are you willing to spend on a gaming chair? A high-quality chair will cost you around a hundred dollars. This may seem prohibitive for some gamers. Although there are cheaper options, you cannot always guarantee a high-quality product if your budget is too tight. Keep that in mind.
Review
A chair with many negative reviews online is a sure sign that it's not worth your money or time. You can now do extensive research on this subject online, making it easier than ever before you make a significant purchase.
You can read chair reviews, such as our Noblechairs Epic review and Secretlab The Omega review, or check out their star ratings on Amazon.
Scope
What are your plans for using your chair? It's essential to decide if the chair will be used solely for gaming or if you intend to use it as an office chair. Is it necessary to match the decor of your living space? Some chairs are not well-suited for other areas of your life.
Performance Enhancement
Gaming chair companies love to talk about how their chairs can improve our gaming performance. But how true is that claim?
Posture
A gaming chair can improve your sitting posture when you are gaming for long periods. The gaming chairs are specifically made with this in mind. They have built-in lumbar support to prevent sore backs, a headrest that aligns your spine, and armrests to ensure you don't lean forward.
This means that you can focus on your gaming and won't need to take as many breaks. You can play longer.
Comfort
Although it may seem small, being comfortable when spending long hours at a computer can make all the difference. You can put your mind away from the pain in your back or neck and instead focus on your gaming.
Long-term effects
Poorly constructed chairs can have a longer-lasting impact on your health. Your setup might make it so that you can play less gaming. Your office chair may cause back and neck issues and make it challenging to enjoy long gaming sessions. You will notice a change in your gaming experience over time.
Which Gaming Chair Should You Choose?
You should also consider the type of gaming chair you want to buy when deciding if it is worth investment. There are many things you should consider, whether you choose a budget or premium gaming chair.
First, ask yourself why you want a gaming chair. You might be able to get away with a lower-priced option if your answers are style, aesthetic, or design (or RGB). If your primary concerns are quality of build, comfort, and support, we recommend that you look into one of the premium brands.
Consider what materials you will need. Premium-grade materials are best if you plan to use your chair often and want it to last a long while. It is not a good idea to spend $200-300 on a gaming seat only to have it break down within a year.
Next, consider how large you want your gaming chair. There are chairs made for larger people and chairs for smaller people. One example of an executive-style chair is the Musso Gaming Chair.
Are Lumbar Support Pillows Worth it?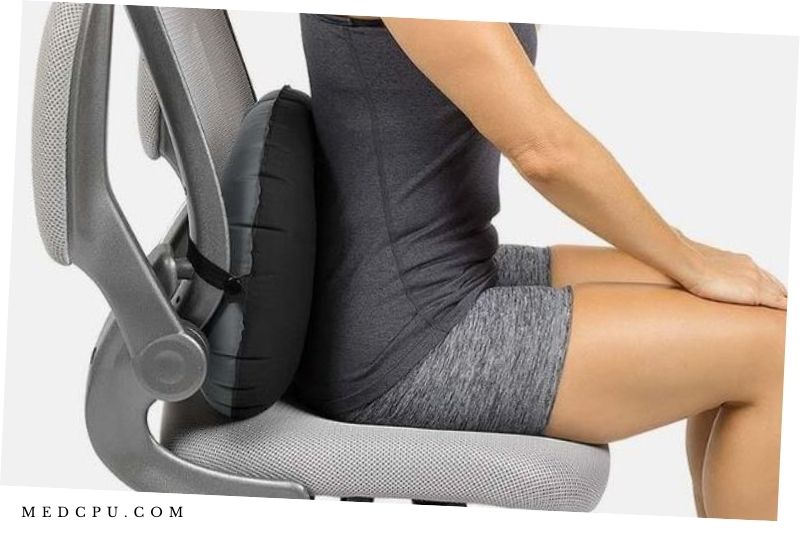 I have reviewed many gaming chairs and have yet to find the right one. All of the gaming chairs I've reviewed offer lumbar support. Some of them are quite good.
However, I have yet to find a racing-style gaming chair with lumbar support. The same can be said about office chairs. You won't find the ideal lumbar support feature unless you spend a thousand dollars on a Herman Miller chair.
This is because the ideal lumbar support will vary from one person to another.
However, the lumbar support pillow included with gaming chairs does have flaws.
The DXRacer Formula series chair I reviewed had a decent lumbar support pillow, but it was too bulky and too firm for my liking.
On the Secretlab Omega, the lumbar pillow was more comfortable, but it wasn't attached to the chair, so if you wanted the pillow to be higher, it would fall to the bottom of the chair. It doesn't have a lumbar pillow. Instead, it has lumbar support built into the chair.
Titan's lumbar feature had one problem for me. It hit me slightly more on my back than it should. There is no way to adjust how high it hits you. This problem would be a problem for taller users, but I found it to be minor.
This sums up the experience when buying a gaming chair or any other type of chair. It isn't easy to find the perfect chair for you, even high-quality chairs.
However, you should research the various lumbar support pillows and compare your preferences with other reviewers.
Best gaming chair brands
Vertagear P6000 Gaming Chair Review
Maximum Weight: 400 Pounds
Recline angle: 140 Degrees
Material: Faux Leather, PVC
Colors: 8
This chair is ideal for larger bodies. This chair is strong and offers extra space to allow for hours of enjoyment.
The Vertagear P6000 gaming chair is a premium model from this renowned manufacturer. This chair is made for taller people with more width and height. It also has a stronger steel frame. This chair is ideal for anyone who spends a lot of time at their desk. You can match the chair to your existing setup with its multiple color options.
The understated yet elegant design makes it equally at home in a gaming environment as in a professional workplace.
Pros:
4D Armrests
UPHR Foam
Penta RS1 Wheels
It is easy to assemble
Cons:
Expensive
These are better suited to taller and wider builds.
[amazon box="B07176HYDG" template="horizontal"]
Respwan 110 Racing Style Gaming chairs
Weight limit: Limit of 275 lbs
Recline angle: 155 Degrees
Material: Faux leather bonded
Colors: 1
This is a budget gaming chair on the market. This simple, contoured design looks great at work or home.
The Respawn 110 gaming chair offers a great entry point into premium gaming chairs. It has a beautiful design and is backed by a limited warranty. It features contoured foam for a snug fit and an extended footrest to increase comfort. This is something that other chairs do not have.
This chair is an excellent choice if you want a comfortable, luxurious-looking chair at an affordable price. This chair offers the same comfort levels as other chairs, with a few additional features.
Pros:
Includes a footrest
Affordable
Contoured support
Construction of bonded faux leather
Cons:
The armrests can't be adjusted by themselves as they move with the chair.
[amazon box="B076HTP2YQ" template="horizontal"]
FAQs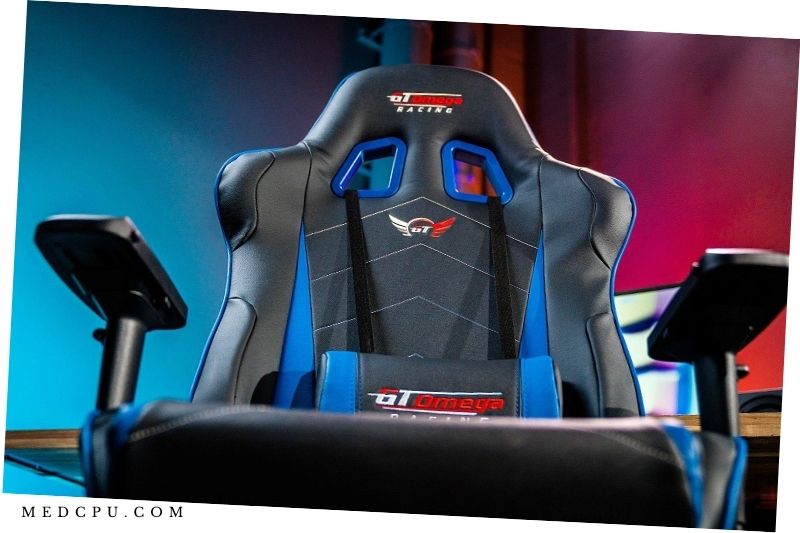 Do gaming chairs make a difference?
You might not think so, but the answer is yes. Gaming chairs are designed to be ergonomic and comfortable, not just for the individual who is playing but also for anyone who may be in the room.
Comfort isn't the only thing that benefits from a gaming chair; it can improve postural alignment and even reduce lower back pain. These chairs use cushions, head and neck supports, and other features to make them more efficient and effective.
Are Cheap Gaming Chairs Good?
Both yes and no. Yes, they can be cheap but not for the right reasons. They won't last as well or be as comfortable as the more expensive models. This can be frustrating for many.
Cheaper gaming chairs are more likely to have a clicky motion. This can be very irritating. The casters may not glide smoothly over your floor and the upholstery may fall apart from the padding.
You should only consider reputable companies, read lots of reviews and stick with reputable brands if you're thinking about buying a gaming chair on a budget. There are many great options available for you to choose from, which will save you the time of searching through all the junk.
How much should I spend on a gaming chair?
Gaming chairs cost anywhere from $50 to $1,000 depending on the chair and the quality. So, what's the difference between a $50 gaming chair and a $1000 gaming chair? The $1000 gaming chair is likely more comfortable and has better build quality because it will be used for hours at a time.
How should you sit in a gaming chair?
When you are sitting in a gaming chair, make sure to use it properly. The most important aspect of using the chair is to be comfortable while still being able to play. Try to get into a position where your back is against the backrest, which will help you avoid slouching. Another way to do this is to lean forward on the desk. This will allow you to get closer to the screen while still being relaxed.
Why do gaming chairs have holes?
The holes in a gaming chair allow air to circulate, keeping your body cool. They also prevent you from overheating.
Be sure to keep the chair clean and dust-free. You should also avoid placing any objects on top of the gaming chair, as they may interfere with the airflow.
Are gaming chairs ergonomic?
Gaming chairs do not have an ergonomic design and can even be uncomfortable to use in such as wings on the side of the seat and backrest, or poor lumbar back support.
What's the difference between a gaming chair and an office chair?
Gaming chairs are chairs designed to be used while playing video games. They are often ergonomically designed to relieve back, neck, and shoulder pain. Gaming chairs are not for sitting in for long periods of time or sitting in during tasks that require sitting for extended periods. The difference between a gaming chair and an office chair is the type of chair, ergonomic design, and the area where it is used.
Gaming chairs provide for sitting in while playing video games. Most office chairs are designed to help you sit comfortably at your work desk. If you play video games for an extended period of time, then an office chair may not be appropriate for you.
Related: Office Chair Vs Gaming Chair 2022: Which One to Choose?
Conclusion: Are gaming chairs worth it?
In conclusion, gaming chairs are a great addition to anyone's gaming setup. However, it depends on your personal preference and how much you can afford. Hopefully, this guide will have helped you understand more about gaming chairs so that you can make an informed decision.
Thanks for reading our post. Please let us know if you have any comments or questions in the comments section below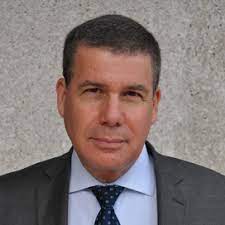 Eyal Ephrat serves as the co-founder and CEO of medCPU.com, where technology is making significant strides in the field of medicine. Through his experience in purchasing PC and laptop equipment and various other tech products, Eyal Ephrat contributes valuable insights to medCPU's mission.