If you are in the market for a high-end desktop processor, AMD has two models best suited for your needs: AMD Ryzen 9 5900X vs 3900X. The 3900X is designed for gaming with high single-core performance and low prices, while the 5900X is geared more towards people looking for faster computing with higher clock speeds. Read on for our comparison between the two to know which suits you best.
Comparing AMD Ryzen 9 5900X vs 3900X
Ryzen 9 5900X vs 3900X Specs
The Ryzen 9 5900X is not the same generational leap AMD promised. AMD's latest chip has 12 cores, 24 threads, and a slightly faster boost clock. Other than that, specs remain the same except for the L2 and L3 caches and total power draw.
| | | |
| --- | --- | --- |
| | Ryzen 9 5900X | Ryzen 9 3900X |
| Cores | 12 | 12 |
| Threads | 24 | 24 |
| Base clock | 3.7 | 3.8Ghz |
| Boost clock | 4.8 | 4.6Ghz |
| L2 cache | 6MB | 6MB |
| L3 cache | 64MB | 64MB |
| Unlocked | Yes | Yes |
| TDP | 105W | 105W |
However, the numbers are not enough to tell the whole story. There are many differences between Zen 2 and Zen 3 architecture in the Ryzen 9 5900X. The most important is direct access to the L3 cache. Zen 3 chips do not split the cache pool as Zen 2 chips did but pull from a common pool.
A dominant thread is a thread that has full access to all L3 caches. This means that the thread does not have to traverse the die to reach the entire pool. The instructions per clock (IPC) has increased by 19% compared to third-gen Ryzen.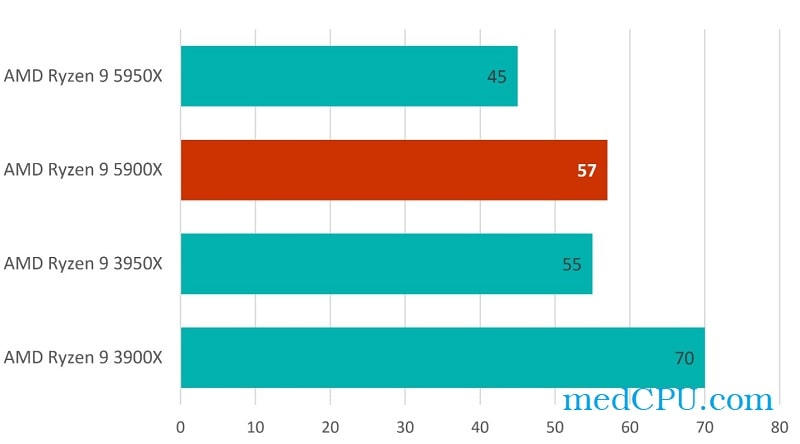 AMD's new chip is still lacking benchmarks. AMD's internal benchmarks show that the 5900X outperforms the 3900XT in Shadow of the Tomb Raider by quite a bit. The average frame rate for the 3900XT was 141, while the 5900X managed 181 frames per second at 1080p and High settings. AMD also showed frame improvements of up to 50% in League of Legends and Battlefield V.
GeekBench's early results support AMD's claims. The benchmark showed the 5900X exceeding its boost clock at 4.94Ghz. Comparatively, the 3900X earned a single-core score (1,299) and a multicore score (12,381), with only 4.38Ghz.
For many years single-core performance has been an Intel-winning strategy. However, that could change with 5900X. Early benchmarks show that the 5900X beats the 10900K in single-core performance. (Read our 3900X comparison with the i9-9900K to see how Intel stacked up against AMD the last generation).
The 5900X specs aren't as impressive as the last generation, but early benchmarks show promising results, and the underlying design of the die supports the results. The 5900X costs $50 less than the 3900X, but you will likely spend $150 more if AMD's latest chip is chosen. Although we have yet to see the complete story, the 5900X seems worth the extra cost.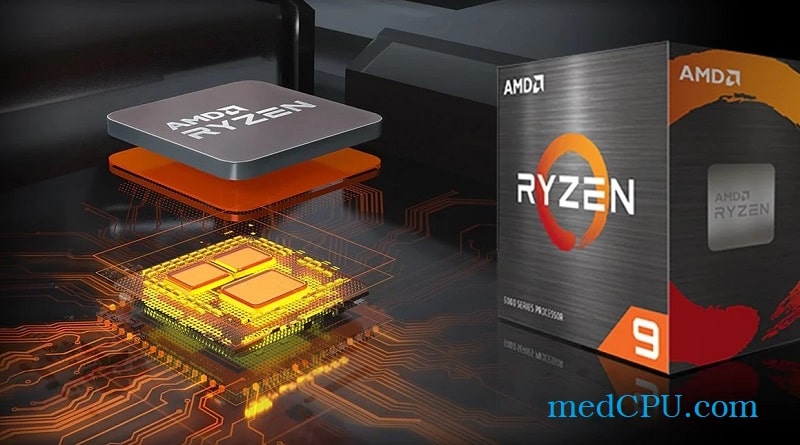 >>> Read Next our comparison between Ryzen 5 vs Ryzen 7
Workstation Performance
The 5950X is $250 more expensive and targeted at creative professionals, but the 5900X and its predecessor, the 3900X, are designed for hobby-level gamers. However, this doesn't mean that the CPU won't allow for multi-core productivity in these tasks.
The benchmarking below shows that the rendering speed and multicore performance of the 5900X is still very competitive. It even surpasses the 3950X in some areas, which was previously the industry favorite for hobbyists and small-to-medium-sized creative professionals. The 3950X has the edge in workstation usage, as you would expect, due to its more significant number of cores or threads.
We recommend the 16 core 5950X if you want to build a professional workstation rig. Or, if the budget is tight, you can consider a used 3950X. This exception will only apply if you are only concerned about performance with software such as Adobe Photoshop.
It is more dependent on single-core speed than multicore usage. The 5950X is the best choice for editing and visual effects software as well as streaming. The 5900X is the best choice for workstation usage, compared to the 3900X.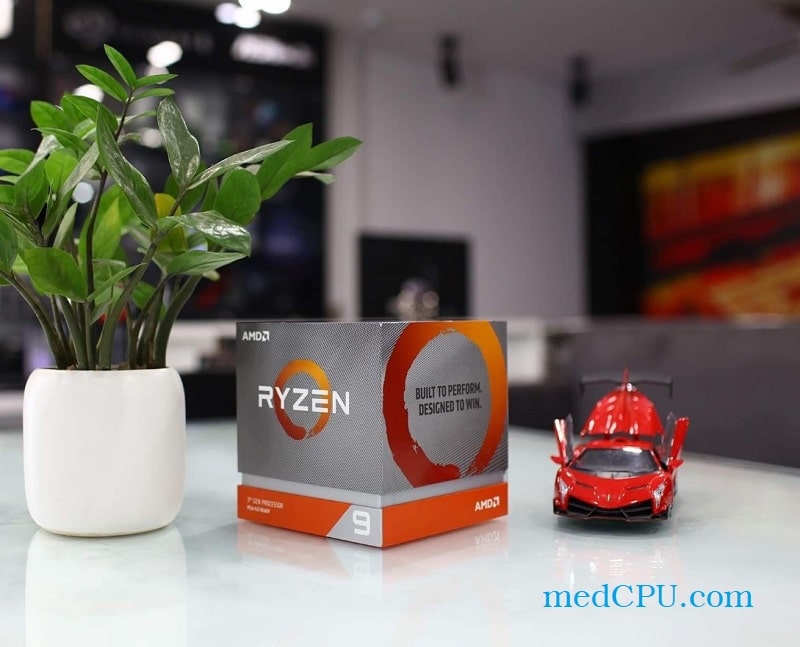 Gaming Performance
You might be surprised to see that the base clock speed of the 5900X is slightly slower than the 3900X. This may seem counterintuitive at first glance, but the clock speed is just one aspect of performance. The 5900X's Instructions per Clock (IPC) is significantly higher than the 3900X. As a result, the overall number of instructions that the CPU can execute over any given time is much higher.
While newer games use multi-processor power, and this trend will likely increase, single-core performance is still the most critical metric in gaming. For some applications, such as Adobe Photoshop, single-core performance (and, more importantly, thread) is the most critical consideration.
AMD's goal with the 5900X CPU was to make a CPU capable of performing multi-core heavy tasks such as the 3900X and have single-core power for gaming. In theory, the newer model should be able to outperform the Zen 2 processor by some margin.
AMD increased Zen 2 and Zen 3 by approximately 19% during their initial reveal presentation.
Pricing and availability
AMD's Ryzen 9 3900X processor was released July 7, 2019, at an MSRP of $499. These processors will still be available in stock until 2020 at or below their asking price.
The price of these processors has dropped to $399 new and even fallen to $300 on the secondary marketplace. According to AMD's website, the current price is $464. We expect AMD to begin phasing out the 3000-series processors by 2022, including the 3900X.
The Ryzen 9 5900X was revealed at AMD's Zen 3 unveil in October 2020. It was released shortly after that on November 5. The MSRP for the Ryzen 9 5900X is $549, which is $50 more than the Ryzen 7 5800X, which is $50 less powerful. Stock issues will be a problem for several weeks after launch. Stock issues won't be as severe with the RTX 3080, however.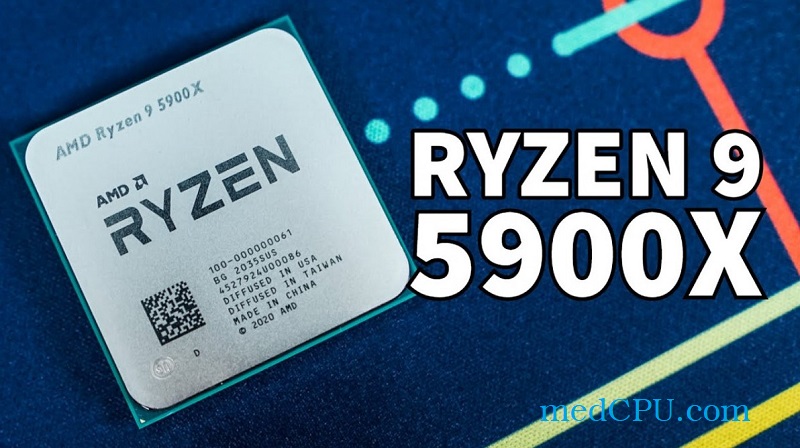 AMD Ryzen 5000 CPUs with Radeon 6600 GPUs – Smart access Memory
When comparing the 5900X and 3900X, the last thing you should consider is whether you intend to buy one of the Radeon 6000 series AMD graphics cards.
The Smart Access Memory feature, which allows Ryzen CPUs of the 5000 series to increase performance by more efficient use of GPU memory, gives them an additional FPS advantage. This ranges from 2% to 13% for the games AMD showed. We will be able to see how realistic this is once the Radeon graphics cards become available. However, AMD's other performance claims seem real.
Remember that FPS gains between 5900X GPU and 3900X CPU are not adjusted for Smart Access memory. This means you will get additional performance if your Radeon card is purchased. Anyone likely to buy an AMD 6000 series GPU would be missing out if paired with a new 3900X processor – in this case, the 5900X would be the best choice.
>>> Read more: Intel Core i7 vs i9 – Which Is Better For You? 2022
FAQs
Is 5900X worth it over 3900X?
Some folks might say that the 5900X is worth it over the 3900X, but it depends on what you're looking for. If you want a CPU that does more than just light gaming and video editing, you might want to go with the 5900X as it has a better price-to-performance ratio.
However, if you're looking for a CPU that can do more than light gaming and light video editing, the 3900X will give you the same performance.
Which is better, 5900X or 10900K?
Intel's Core i9-9900K is the company's flagship processor, with eight cores and 16 threads. The Intel Core i9-9900K is a much better processor than the 5900X because it is more powerful. It also has hyper-threading, allowing it to run eight cores at once. As a result, the core count does not matter in terms of performance.
Is Ryzen 9 3900X worth it in 2022?
The Ryzen 9 3900X is a solid processor that performs well and is worth the price for those looking to upgrade. With the current technology and prices, it is not worth buying a Ryzen 9 3900X in 2022. Since Intel has released more powerful processors, the 3900X is outdated. It only seems to be more of a gaming CPU for those that want to play games at low or medium settings.
Is 3900X better than 10700K?
For some things, yes, but for others, no. The 3900X is a better gaming CPU, but it is more expensive and not worth the price. If you want to upgrade from an older processor, you should look at the Core i9-9900K instead. It will cost less money and has a similar performance as the Core i9-9900K with many upgrades over the Core i9-9900K.
Conclusion
AMD Ryzen 9 3900X is a less expensive processor with more cores and threads, but it does not have integrated graphics. AMD Ryzen 9 5900X is a more expensive processor with more cores and threads, but it has integrated graphics.
Therefore, if you are looking for performance, it is recommended that you go with the AMD Ryzen 9 3900X. However, if you need an affordable CPU for your PC without sacrificing too much on quality and features, then AMD Ryzen 9 5900X might be a better choice. The new Ryzen 9 CPUs are great for gamers, but you can also use them for other video and photo editing tasks.
Thanks for visiting our site medcpu.com! If you have any feedback, questions, or suggestions about this article, please leave a comment below.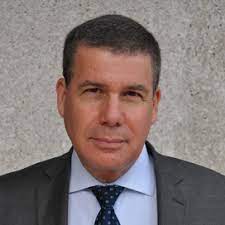 Eyal Ephrat serves as the co-founder and CEO of medCPU.com, where technology is making significant strides in the field of medicine. Through his experience in purchasing PC and laptop equipment and various other tech products, Eyal Ephrat contributes valuable insights to medCPU's mission.