When it comes to PC components, you must select the appropriate chipset. Because the motherboard is the central component of a computer, it houses all of the computer's components.
The latest motherboard from Intel is the Z590, which is fairly similar to the Z490 with a few modifications. Both motherboards support Intel 10th and 11th-generation CPUs. However, there are shuttle variances that can result in considerable performance discrepancies. So, Intel z490 vs z590 – Which chipset is the best for you?
In this post, MedCPU will go over the key differences between the Z590 and Z490 motherboards, as well as propose the best CPUs for each of them.
Intel Z490 Chipset
The Intel Z490 motherboard is a flagship device that supports 10th and 11th-generation Core CPUs. Dual-channel DDR4 memory slots are available. The memory capacity is limited to 128GB. Memory armor and PCIe armor are both extremely durable.
The Intel LGA 1200 socket is used by the Z490. This socket is the most recent and most sophisticated on the market. The nicest thing is that it supports both Comet Lake and Rocket Lake desktop CPUs. Furthermore, the Z490 offers around 2933 MHz of memory frequency, which is plenty for gaming. Z490 bus speed is 8 GT per second. This level of speed is ideal for gaming.
If you want to construct a good gaming PC, this motherboard is the way to go. It supports high-end CPUs ranging from the i7 to i9 and above. It also includes x4 DMI support and is equipped with PCIe Gen 4, which has a default of 16 lanes.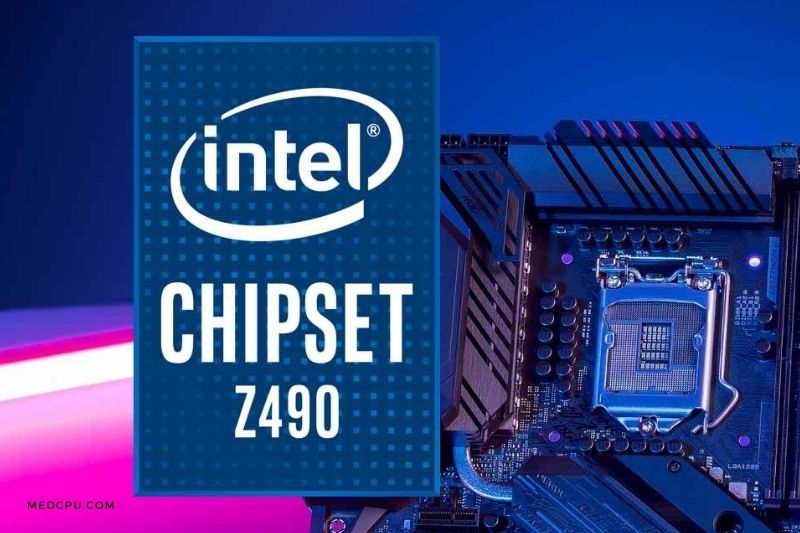 Intel Z590 Chipset
The Z590 motherboard is an upgrade of the Z490 motherboard. The Intel Z590 Chipset is the company's most recent and most popular chipset. The Z590 has built-in compatibility for both 10th and 11th-generation CPUs.
The Z590 is equipped with x8 DMI 3.0 support. The biggest advantages are dedicated PCIe Gen 4.0 compatibility and 4 more PCIe lanes. Furthermore, three USB 3.2 Gen (20Gbps) connections are accessible, which are not included on the Z490 motherboard.
It includes the most recent version of integrated Wi-Fi, Wi-Fi 6-E. The Z590 supports high-end memory speeds of up to 3200MHz. The games with this support perform more smoothly than ever before. This motherboard also has an 8GT per second bus speed.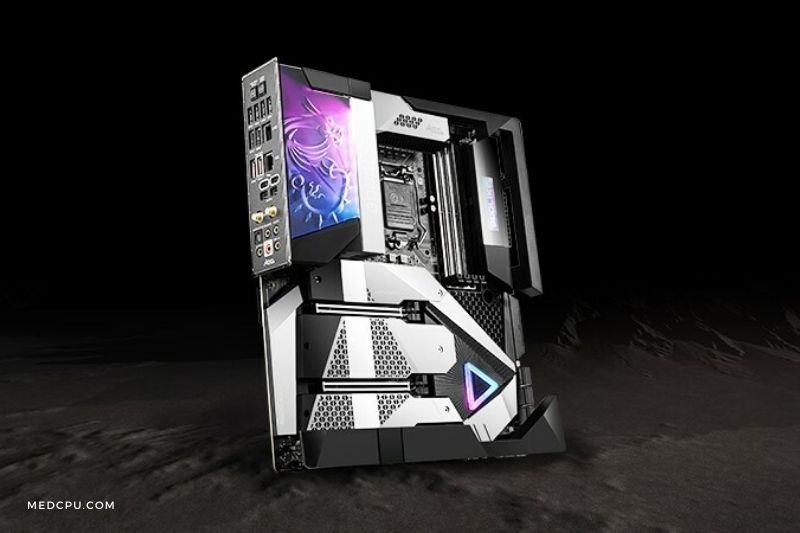 Intel Z490 vs Z590 Chipset Comparison
| | | |
| --- | --- | --- |
| Parameters | Z590 | Z490 |
| CPU Compatibility | 10th and 11th Gen | 10th and 11th Gen |
| Memory Capacity | 128GB | 128GB |
| Memory Slot | 4 | 4 |
| PCI Express Version (CPU) | 3.0(for 10th Gen) and 4.0(for 11th Gen) | 3.0(for 10th Gen) and 4.0(for 11th Gen) |
| PCI Lanes (CPU) | 16 and 20 | 16 |
| DMI Lanes | 8 | 4 |
| USB 3.2 Gen Ports (20Gbps) | 3 | 0 |
| USB 3.2 Gen Ports (10Gbps) | 10 | 6 |
| USB 3.2 Gen Ports (5Gbps) | 10 | 10 |
| USB 2.0 Gen Ports | 14 | 14 |
| SATA | 6 | 6 |
| Wi-Fi | Wi-Fi 6 | Wi-Fi 6 |
Connectivity
The newly announced Z590 chipset includes a slew of additional connection possibilities. The first of these new connectors is native USB 3.2 Gen 22 capability, which allows for a maximum transfer rate of 20 Gbps. Some Z490 board makers did integrate the port into their motherboards by using an ASMedia chip that was directly linked to the motherboard's PCIe lanes.
The Maple Ridge Thunderbolt 4 controller is the next connection advancement. Although the transfer rate is the same as Thunderbolt 3, features such as support for 8K displays, enhanced security, support for longer connections, and tree chaining make the new standard worth considering, especially with more powerful integrated graphics incorporated into 11th Gen CPUs.
Both models offer comparable characteristics, so if this is important to you, the Z490 or Z590 will suffice.
CPU-Chipset Link
The Z590 chipset now includes eight DMI lanes with the CPU, which is double that of the preceding Z490 chipset. The additional lanes provide adequate bandwidth to the chipset for 8x PCIe 3.0 lanes, which can handle up to two M.2 SSDs at full speed. This capability, however, is only available for 11th Gen CPUs; earlier 10th Gen processors will switch to x4. As a result, the Z590 is better.
PCIe 4.0 Support
The PCIe interface is a significant feature when choosing between chipsets. The standard interface is significant since it dictates which CPU, SSD, and GPUs may be used. PCIe 3.0 was all the rage about a year ago. However, as it ages, PCIe 4.0 is increasingly taking its place. The enhanced performance ushers in a new age of express lanes on motherboards. The Z590 has 20 transfer lanes, while the Z490 has just 16 lanes.
The increased number of lanes gives the Z590 an advantage over the Z490, since it allows for greater motherboard and component connectivity.
Memory Support
Memory support for the Z490 is 2933 MHz DDR-4 memory. This is significantly less than the Z590. Without overclocking, the Z590 runs at 3200 MHz with the same DDR-4 RAM. The Z590 significantly improves memory performance. The Z490 vs Z590 motherboards have been built in such a way that overclocking improves their performance.
Both motherboard chipsets support DDR4 RAM overclocking up to 5333. If you want to use faster RAM, the Z590 is a better option for you.
Wireless Networking
While integrated WiFi is not required for the chipset, it is useful. If the chipset includes built-in Wi-Fi, it will perform better overall. If the motherboard already has Wi-Fi, this is an extra expense you won't have to consider.
Wi-Fi 6 is available on both the Z590 and the Z490. This is the finest Wi-Fi standard for motherboards right now. It is next-generation and well worth upgrading to. It is far faster than Wi-Fi 6 m and substantially more future-proof.
USB Support
The USB 3.2 connector on the Intel Z590, which can handle rates of up to 20 Gbps, is a key feature. This enables improved communication and power supply. Most Z590 motherboards include USB Type-A and Type-C connectors. Six USB 3.2 Gen 2 connections and six SATA3 connectors are also supported by the Intel Z490.
Overclocking
If you care about overclocking, you should consider the entire power design. This will allow you to see a chipset's thermal display Power to calculate overall heat dissipation. These chipsets may both be overclocked. Both have a 6W thermal display. Given this, you'll want to make sure the chipset does not use more power than this.
For individuals who want to push their system to its limits, the Intel Z590 is a good choice. But, in terms of overclocking, the Intel Z590 has seen no notable advances.
Check out B550 vs X570 Motherboard Comparison: https://medcpu.com/b550-vs-x570/
Price
The Z490 motherboard is available for $169. Some dealers charge as much as $600 – $650 for Z490 chipsets. High-priced motherboards typically have more external features such as more SATA and USB ports.
The pricing range for the Z590 motherboard is pretty wide. This motherboard has a starting price of roughly $180. The highest price we've seen is roughly $850-900. This motherboard costs far too much money. However, when we look at the specifications, it appears to be fair to some extent.
One thing is evident from the data above: the Z590 is significantly more expensive than the Z490. However, when we consider the gap in their specifications, it does not appear to be significant.
Why you should buy a Z490 motherboard?
Cheaper than comparable Z590 choices.
The Z490, an earlier generation chipset, will experience price reductions once the newer Z590 is released. Remember that Intel released the Z490 chipset for a premium range of motherboards, so features such as high-quality components, effective VRMs, and power supply systems will still be accessible without the need to upgrade to a Z590 chipset.
Z590 does not benefit from Intel 10th Generation CPUs.
10th Generation Intel Core CPUs do not support capabilities such as the PCIe 4.0. Also, the slower bandwidth between the older processor and the chipset, and Z590 motherboards will lose even more capability. We would advise against purchasing a Z590 motherboard unless you want to overclock a high-end 10th Gen processor such as the Core i9-10900K with high-frequency RAM.
A better choice for frequent users
If you are a frequent customer, you probably do not need features like PCIe 4.0 compatibility, USB 3.2 Gen 2 x2, or RAM overclocking. In such cases, the Z490 is a superior option, even for the i3 and i5 Rocket Lake processor families, because the cost reductions are considerable and can let you purchase a better component, such as an SSD or GPU.
Why you should buy a Z590 motherboard?
Improved chipset expansion
The increased bandwidth of the Z590 chipset owing to the doubling of lanes in the DMI link between the chipset and the processor allows motherboard makers to add extra storage, network, and other devices. Manufacturers that elect to add two M.2 slots may fully capitalize on this by providing two slots with full PCIe 3.0 x4 speeds.
PCIe 4.0 with 11th Gen CPUs
The 11th Generation CPUs with the PCIe 4.0 requires both a compatible chipset and motherboard. While all Z590 motherboards will offer hardware support, several Z490 choices from vendors such as ASUS will not.
Better connection
The newer Z590 motherboard has the latest peripherals, such as USB 3.2 Gen 22, which supports up to 20 Gbps rates, and Thunderbolt 4. If you feel that these additional ports will greatly improve your job, the Z590 is the only option. Furthermore, depending on the motherboard manufacturer, the extra PCIe 4.0 lanes can be configured for faster networking and communication.
My Final Verdict:
After all of this debate, the Z590 outperforms the Z490 in many ways. However, this does not render the Z490 obsolete. Because, in its current market environment, the Z490 is the lone competition for the Z590.
The Thunderbolt 4 interface speed and the 24 PCIe lanes significantly improve the Z590's performance. Furthermore, the Wi-Fi 6-E connectivity boosts gaming performance significantly. However, the Z490's 11th and 10th Gen support is also significant.
The Z490 is highly recommended for customers with a limited budget for creating a PC. Users with a larger budget, on the other hand, can purchase any of them, although I would prefer the Z590 over the others.
FAQs about Z490 vs Z590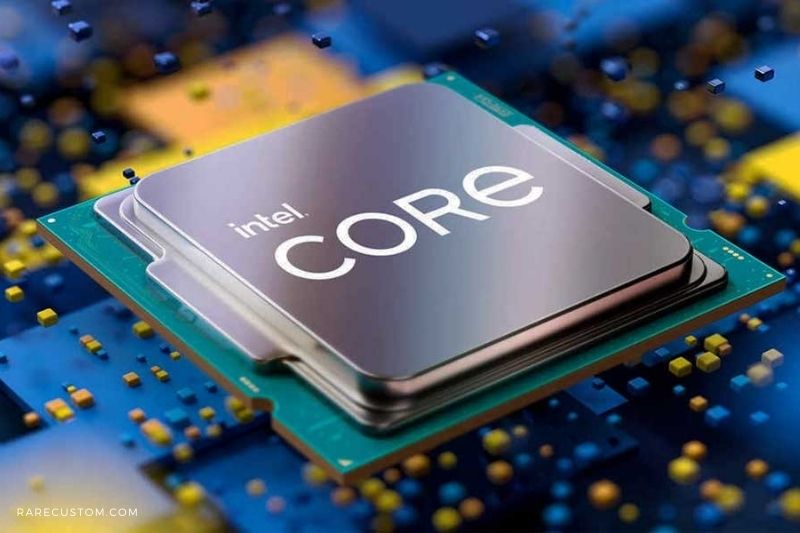 Which motherboard is better, AMD or Intel?
When we talk about chipsets these days, only two companies spring to mind: Intel and AMD. Choosing between AMD and Intel is mostly determined by the chipset you intend to use, as each motherboard has a certain socket with which a chipset is compatible. Furthermore, Intel and AMD support the same motherboard and CPU, implying that an AMD processor cannot be used on an Intel motherboard and vice versa.
In terms of CPUs, Intel has recently gone through a hard patch since AMD Ryzen processors provide some high-end performance at a reasonable price. When it comes to motherboards, both Intel and AMD have a line of work and have offered the market some outstanding motherboards throughout the years.
Is the Z590 motherboard a good value?
In terms of performance, the Z590 motherboards have nothing to offer because they lack any updated overclocking features. However, there are some useful features, such as four more PCIe Gen-4 lanes, Thunderbolt 4 connection, and three USB 3.2 Generation 2 ports.
Is Z490 or Z590 better?
We prefer Z590 motherboards since they have more specs than Z490 motherboards. Furthermore, if you want the greatest PC build imaginable, the Z590 is the way to go. The only issue we see is the cost. Otherwise, it outperforms any motherboard on the market.
Can you use 10th Gen Intel on the Z590?
The Z590 is a high-end motherboard that supports both 10th Generation and 11th Generation CPUs. This feature was present in the initial Z590 chipset supplied by Intel. Hence, it has become the reason that people support it a lot.
Does Z490 support 11th Gen?
The Z490 does, in fact, support the 11th Generation. The initial Z490 motherboard only supported the 10th generation. Later that year, 11th Generation CPUs hit the market. This feature was also included in the Z490. However, we advocate only utilizing this processor with 10th generation CPUs.
Is Z490 high-end?
The Z490 is regarded as a high-end motherboard since it competes on almost the same level as the Z590. Despite the fact that it was introduced before the Z590, its features are identical.
Does Z590 support PCIe 4?
Yeah, PCIe 4.0 is supported by the Z590 motherboards. The Z590 also has 24 PCI express lanes. As a result, its performance has improved marginally. This enhancement in the Z590 is one of the reasons for its improved performance.
Is Z590 backward compatible?
Yeah, the Z590 supports backward compatibility. Backward compatibility is visible in the case of CPUs. The Z590 supports the most recent Rocket Lake CPUs. However, it is also backward compatible with Comet Lake CPUs. This greatly increases its user demand.
Can I use 10900k on a Z590?
Yeah. The 10-900k CPU is a Comet Lake processor from the 10th generation. As previously stated, the Z590 is backward compatible with Comet Lake or 10th Generation CPUs. So, if you have a 10900k, you will have no problems with it operating.
Is Z490 future-proof?
Now, Z490 motherboards may now support 11th Generation Rocket Lake desktop CPUs. This is undoubtedly fantastic news for Z490 customers, since their setup will be motherboard-proof in the future. As a result, the Z490 may be called future-proof.
Will the Z490 support the 11th Gen Asus?
The 11th-generation CPUs are supported by the Z490. If folks have motherboards that were purchased prior to the announcement of the Z490 being compatible with 11th Gen CPUs. They may then need to update their BIOS. People using the new Z490 motherboard, on the other hand, do not need to do this.
Does Z590 support Comet Lake?
The Comet Lake CPUs are supported by the Z590 motherboard. The Z590 is distinguished from other CPUs by its backward compatibility. Backward compatibility in a high-end CPU is truly a work of art. This capability is not available on the majority of CPUs.
Conclusion
In general, the Z590 motherboard outperforms the Z490 motherboard. However, unless you are running particularly resource-intensive processes on your computer, you will not notice any differences between the motherboards.
The Z590 motherboard, on the other hand, features a futuristic design with more DMI lanes and two more USB 3.2 Gen connections (20Gbps). That is why it costs more than a Z490 motherboard. If money is not an issue, you may choose between a Z590 and an even better Z690 motherboard. Otherwise, a Z490 motherboard would suffice.
Video: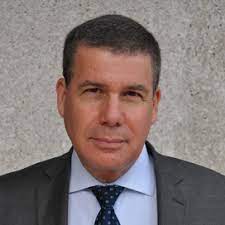 Eyal Ephrat serves as the co-founder and CEO of medCPU.com, where technology is making significant strides in the field of medicine. Through his experience in purchasing PC and laptop equipment and various other tech products, Eyal Ephrat contributes valuable insights to medCPU's mission.