It seems that the best gaming laptop will keep on changing every year. During the early years, mobile gaming was greatly composed of desktop replacements. But now, the situation is different. Manufacturers are incorporating powerful specs in sleek gaming machines, making them more portable, thinner, and more professional construction. These machines have high-quality, fast refreshing screens that are essential for achieving a superior gaming experience. When it comes to gaming, the best VPN for Windows can provide you with a stable connection while guaranteeing your online privacy. It can effectively work while you are traveling and is reliable enough to provide you with a better gaming experience. Also, keep in mind that gaming laptops are not only meant for gaming, but also for work, school, and other activities as well.
Asus ROG Zephyrus G14
So far, Asus ROG Zephyrus G14 is probably the best gaming laptop. An amazingly powerful gaming laptop that uses GeForce RTX 3060 to provide you with incredible, smooth graphics and AMD Ryzen 9 processor for best gaming experience. Aside from playing games, this laptop is also effective for other tasks. This is an excellent device for commute and travel gaming, since it has a thickness of 0.77 inches and a weight of just 3.79 pounds. It has an impressive screen, port selection, touchpad, and keyboard. It also comes with an all-day battery life, which is not quite common in most gaming laptops these days. Also, it features a webcam.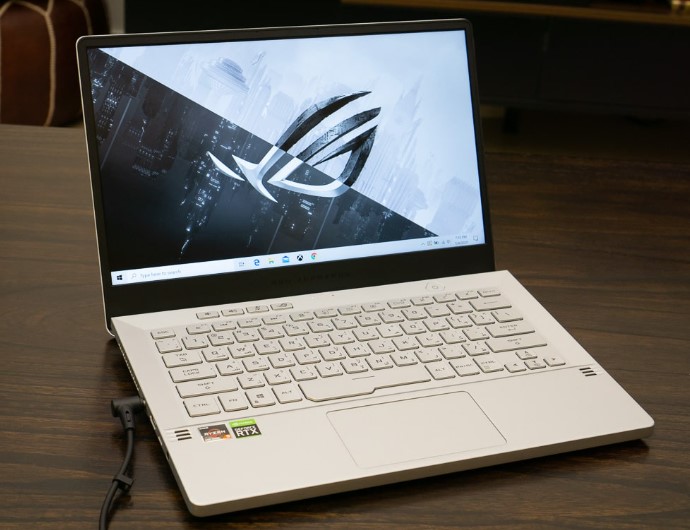 Razer Blade 16
Looking for the perfect dual-mode gaming laptop? The Razer Blade 16 is the ideal laptop for playing the most powerful games on the market. It features rigid chips from Nvidia and Intel, an RGB keyboard, and a 16-inch Mini LED display. But the downside is it's not cheap. Are you looking for the best gaming laptop under $2000? If you really want your games to look as impressive as they possibly can, then you should consider Razer Blade 16. Inside this laptop, you can find top-notch chips from Nvidia and Intel, which are capable of running highly demanding games using its optimum settings with all the gorgeous effects. It has a dual-mode display, however, if this is not too important for you, then you can go for the more affordable models.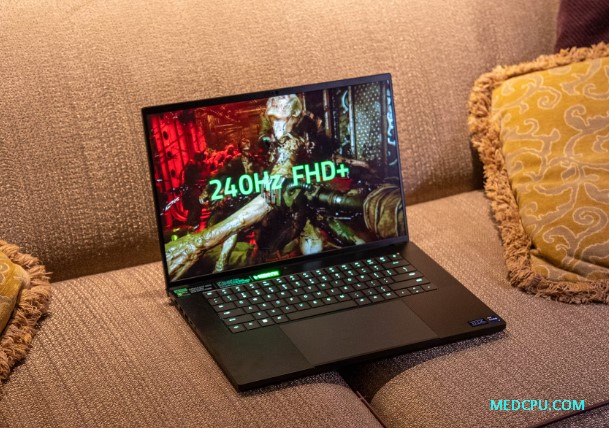 MSI GE76 Raider
The MSI GE76 Raider is considered as the flashiest gaming laptop. If you are a gamer looking to have the best of the best, then this colorful notebook might just be the thing that you need. Although it does not have an excellent battery life, and it's thick and heavy, however, it features the most powerful gaming specs. The GE76 Raider might be a bit expensive, however, it is loaded with some serious power. It comes with Intel's top processor and Nvidia's top mobile GPU as well as the best cooling to keep them working efficiently. You can either choose a 1080p 360Hz display or a QHD screen. But take note that this laptop is designed only for gaming. It has a thick and heavy chassis and an average battery life, so if you are looking for a laptop that can also be used for your portable work, then this might not be the best option. However, it can be a great desktop for traveling since it can provide you with a premium experience.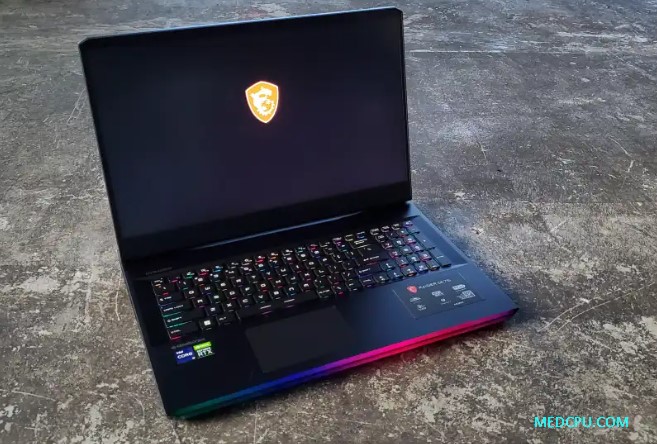 Razer Blade 18
Gamers looking for big-screen gaming laptop should consider choosing the Razer Blade 18. It is compact and has a beautiful design too. It can provide gamers with some of the best gaming performance and it's not only about its superpower. So, what makes this gaming laptop so impressive? Is Razer Blade 18 really worth it? Well, it's the enormous 18-inch screen that offers gamers a fully immersive gaming experience. It has a thickness of 0.86 inches, which is extremely thin for such a powerful device. In fact, it's quite thin that you can simply put it in your backpack or briefcase. The latest model features a QHD Plus 240Hz display. Certainly, the Razer Blade 18 does not come cheap, however, it's the best laptop for gamers who desire big gaming.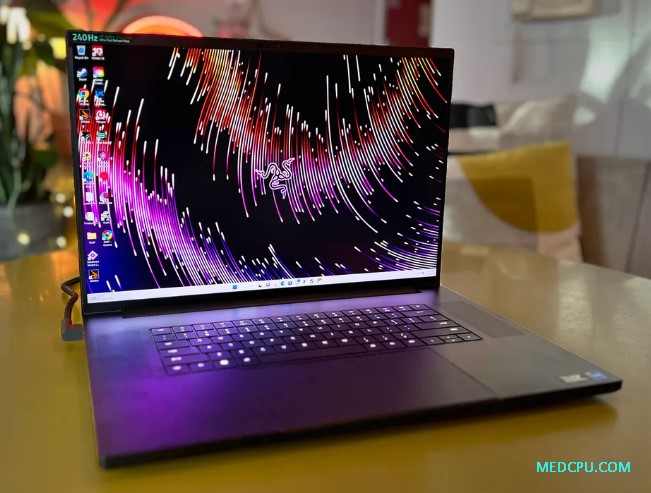 Asus ROG Flow Z13
A gaming laptop that can be converted into a tablet, this is what ROG Flow Z13 is all about. Are you looking to buy the best convertible gaming laptop? The good news is Asus ROG Flow Z1 incorporates a removable keyboard, a kickstand, and a plethora of chops for QHD gaming. With all of these features, gamers can enjoy a super-portable gaming laptop that can also be repurposed as a tablet. The most unique thing about this is that you can also get the Acronym Edition of Asus ROG Flow Z13. Want to catch attention? Then, grab the Acronym Edition designed with the help of the clothing brand Acronym. It has an offbeat design to make you shine everywhere you go.
This particular model comes with a multicolored keyboard and covered with lots of logos and typography. But keep in mind that the plain one is more affordable. So, if you are looking for the best value, you should go for the non-Acronym model. Aside from the design, the Flow Z13 includes chops that can run various kinds of demanding games at QHD resolution. Furthermore, it can work with Asus's XG Mobile external GPU. In other words, you can simply plug in this device for heavy-duty performance. With this setup, you be assured of a better gaming experience than you can expect from other gaming laptops.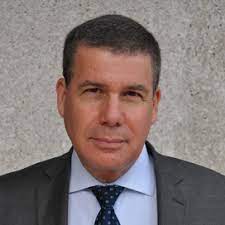 Eyal Ephrat serves as the co-founder and CEO of medCPU.com, where technology is making significant strides in the field of medicine. Through his experience in purchasing PC and laptop equipment and various other tech products, Eyal Ephrat contributes valuable insights to medCPU's mission.