Over the years, the XPower name has been strongly associated with overclocking and enthusiast-level performance. The MSI X370 XPower Gaming Titanium is a top of the range ATX offering and currently stands as MSI's flagship AM4 socket motherboard. Not only that, but the XPower brand is now associated with gaming. In this post, we will learn more about MSI X370 XPower Gaming Titanium. Let's find out with MedCPU.
Overview of the MSI X370 XPower Gaming Titanium
MSI has released the X370 XPower Gaming Titanium, which is the top of the line (and costs € 299) device in the X370 series. The XPOWER GAMING Titanium is a hidden jewel, designed to be overclocked. The MSI X370 XPower Gaming Titanium is built around the AMD Ryzen processor's ten power phases. Triple x16 PCI-Express slots, a Gigabit Ethernet jack, and 8-channel audio are among the features. The motherboard has been reinforced to bear the weight of high-end cards, and it supports SLI and CrossFireX in two directions.
The characteristics of MSI X370 XPower Gaming Titanium
MSI X370 XPower Gaming Titanium has a lot of interesting features, but in this review, we'll look at four of them.
LED Mystic Light System

Energy consumption

Overclocking

Accessories & Packaging
Energy consumption
A motherboard consumes around 50 Watts when in the IDLE state. This number is determined by the motherboard (additional ICs /controllers /WiFi /Bluetooth) and the power supply (efficiency). If you add optical drives, HDDs, sound cards, and so on, your normal PC will look different. Power usage metrics will vary depending on the PC and settings.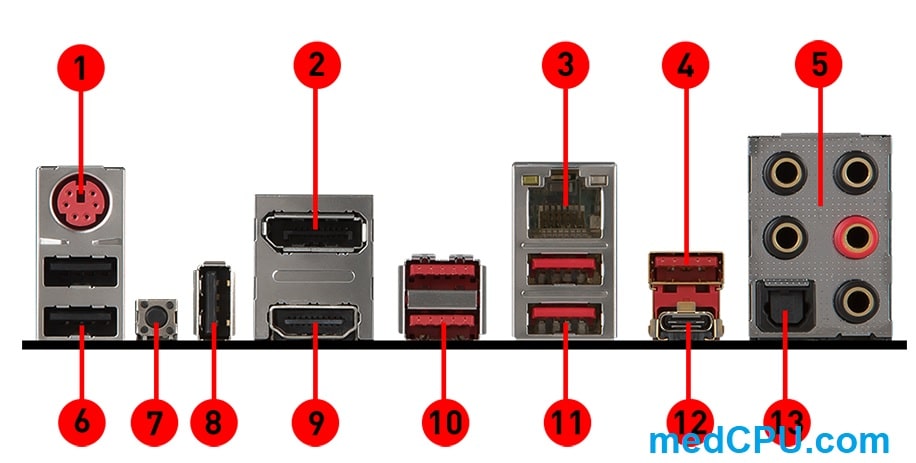 LED Mystic Light System
This product's LED system is a one-of-a-kind feature. Neither is this RGB overload. There is only one modest color (white) and a series of animations. LED arrays are buried behind the motherboard and in the DIMM sockets. The LEDs can be set to ON/OFF with a single color of your choice. Install the MSI Gaming app (6.1 or later) and you will notice new features. This is a software feature, which means that if your PC is turned off, the LED system will only function with its default red lights. This will also not work if you are using anything other than Windows Vista/7/8.1/10.
Overclocking
When overclocking an 8-core processor, you should always keep things simple. First and foremost, always buy good hardware (MOBO/PSU/Memory/Cooling), as cheaper motherboards are frequently not well tuned for enthusiast overclocking. Get a strong power supply and sufficient processor cooling as well. Overclocking with any 8 or more core processors (whether Intel or AMD) is significantly more complicated than you might anticipate.
Overclocking 8-cores at a high clock frequency is difficult if you don't know which variables to use, but it can be done quite easily from the BIOS. The following is the generic overclocking process for multiplier-based overclocking:
Leave the base clock (bus) alone for the time being (100 MHz)

Set the per core multiplier to the maximum value that you prefer:
Example: 100MHz x 40 = 4000 MHz
Increase the CPU voltage; the AUTO function on the MSI motherboard does not operate correctly, so select a manual CPU voltage. Start at 1.375 volts and work your way up to a condition of equilibrium in perf and cooling temps for a target at 4.0 – 4.1 GHz.

Check that your processor is appropriately cooled.

Save and Exit BIOS / uEFI
Accessories & Packaging
The Titanium arrives in a solid box with a lovely front flap held down by Velcro. When it comes to accessories, there is nothing out of the ordinary; you receive the normal stuff such as a user handbook, quick start guide, SLI bridge, LED extension cables, and 6x SATA cables. We will give MSI credit for including SATA cables for each port on the board; you don't see that very frequently these days, and they included excellent silver SATA cables rather than the cheap black ones.
>>> Read more: Asus vs MSI Laptop – Which Brand is Better?
Excellent gaming performance
In general, the X370 XPower Gaming Titanium performs very well.
Featuring high-quality components that have been fine-tuned to provide the greatest online gaming experience possible without lag.

Integrating the most cutting-edge technology on MSI hardware ensures a pleasant VR experience. MSI provides gamers and VR professionals with a vibrant and realistic experience that genuinely brings the material to life.

Ingenious hardware and software technologies designed to keep you one step ahead of the competition and improve your skills.

You should try some fantastic games like.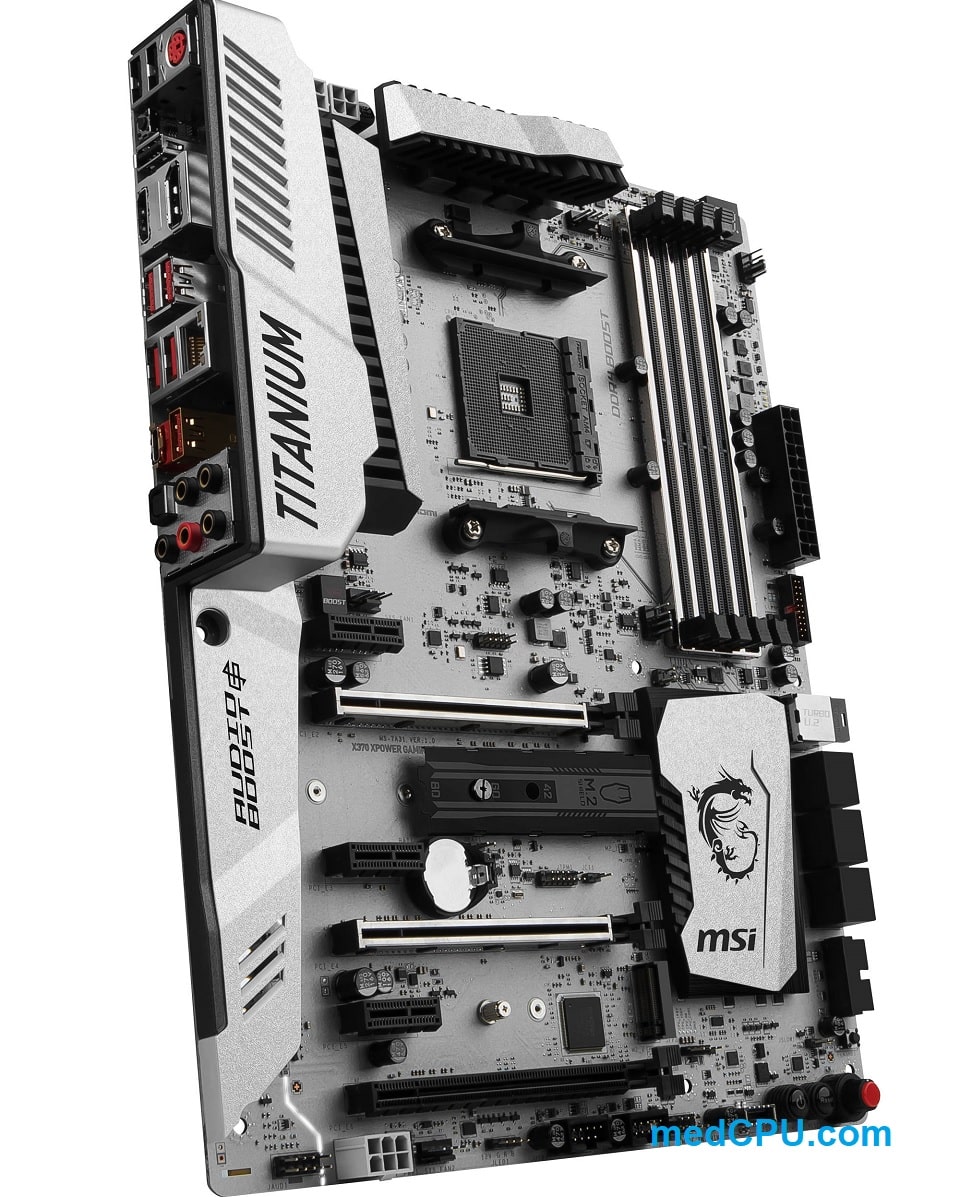 Total War: WARHAMMER
The Total War series is one of the most well-known real-time tactical strategy games of all time. Creative Assembly has used their latest RTS warfare title with the much-discussed DirectX 12 API so that this title can benefit from all of the accompanying capabilities. The game itself is extremely CPU taxing, capable of straining any high-end system to its maximum. But it will matter if you are playing on X370 XPower Gaming Titanium.
Rise Of The Tomb Raider
Rise of the Tomb Raider is an action-adventure game played in third person. The performance benchmark is an average of three sub-benchmarks flown in different circumstances. This means that it does not have to be disproportionately weighted towards a single scene's performance attributes under any given situation.
Ashes of the Singularity
Ashes of the Singularity (AoTS, or just Ashes) is regarded as DirectX12's holy child, having been the first product to deliberately go explore as many of the features as possible. Stardock, the creator of the Nitrous engine that powers the game, has made certain that the real-time strategy title takes advantage of as many processors and graphics cards as feasible.
Pros & Cons
Pros
Excellent gaming performance

Serious overclocking ability

Well thought out features and utilities

Affordable

Dominate game with the lowest latency

Board works with F4-3200C14D-16GTZKW RAM at the full speed. Although, needs current version of BIOS to work.

All drivers worked. No need to do lengthy troubleshooting and searching for others not on the disc.

Clear instructions on hooking everything up.

Plenty of room to install Noctura DH14 + mod kit CPU cooler.

BIOS update to latest version without trouble.

6 SATA ports. Usually seen only 2 or 4 unless you got a higher end board with 6 or 8. Maybe times are changing.

Cooling your PC is essential for reliable performance.
Cons
A bit slow posting to BIOS

It lacks dual Ethernet jacks

Does not come with WIFI
Conclusion
The X370 XPower Gaming Titanium looks amazing, offers about everything you could want in terms of current high-end hardware and future features. And is unquestionably a better option than a B350 motherboard if you have a lot of hard drives, SSDs, and USB devices to manage. Aside from that, the X370 XPower Gaming Titanium has a decent BIOS, a good software bundle, and a solid price decrease would make it a much more appealing offering in today's market.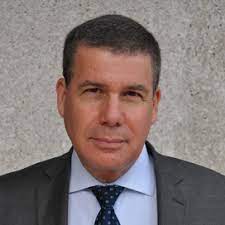 Eyal Ephrat serves as the co-founder and CEO of medCPU.com, where technology is making significant strides in the field of medicine. Through his experience in purchasing PC and laptop equipment and various other tech products, Eyal Ephrat contributes valuable insights to medCPU's mission.