Asus and MSI are two of the most popular laptop manufacturers in the world, with a considerable amount of consumer loyalty for their products. Both companies manufacture desktop computers, laptops, and graphics cards as well as other major computer components. MSI is more well-known in the gaming industry than in the general computing world.
Asus vs MSI laptop – Which is better for you? This question has been asked by many computer shoppers and they have a lot of different opinions. In this blog post, medCPU will compare these laptop brands base on their design, components, gaming, innovation, customer support, price, and much more. We hope to give you enough information so that you can make an informed decision when buying your new laptop!
MSI Vs ASUS Laptops History
Asus laptop
Asus is a leading manufacturer of computer peripherals and computers around the globe.
On April 2, 1990, the company was established. Asus was founded by four Acer engineers: Wayne Hsieh, Ted Hsu, MT Liao, and TH Tung. They left Acer to pursue their dreams of building a motherboard.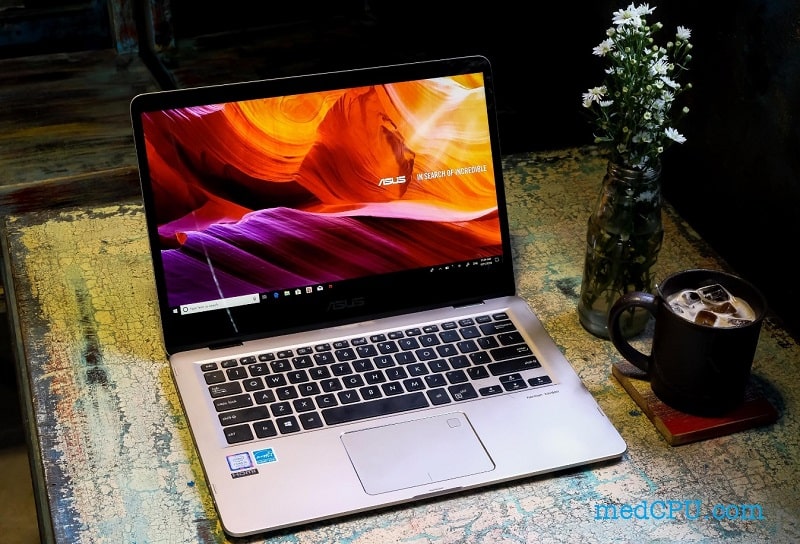 Asus's headquarters is in Taipei (the capital of Taiwan). Asus's name derives from the last four letters in the word Pegasus. This Greek mythology term means winged horse. It is inspired by art, learning, and poetry.
This word represents the embodiment of the legendary royal and agile creature's power, creativity, and pure spirit. It rises to the top of quality and creativity every time it produces a product.
Asus has been making a wide range of products for many years, including laptops, motherboards and servers, crystal displays, and 3D video cards, wireless routers, and network components.
Asus is a well-known and successful company in the technology field and has many admirers.
MSI laptop
Micro-Star International, the Taiwanese manufacturer of computer peripherals and computers, is listed.
It was founded in Taipei in 1986 and is the third-largest motherboard vendor after Asus Technology and GIGABYTE Technology.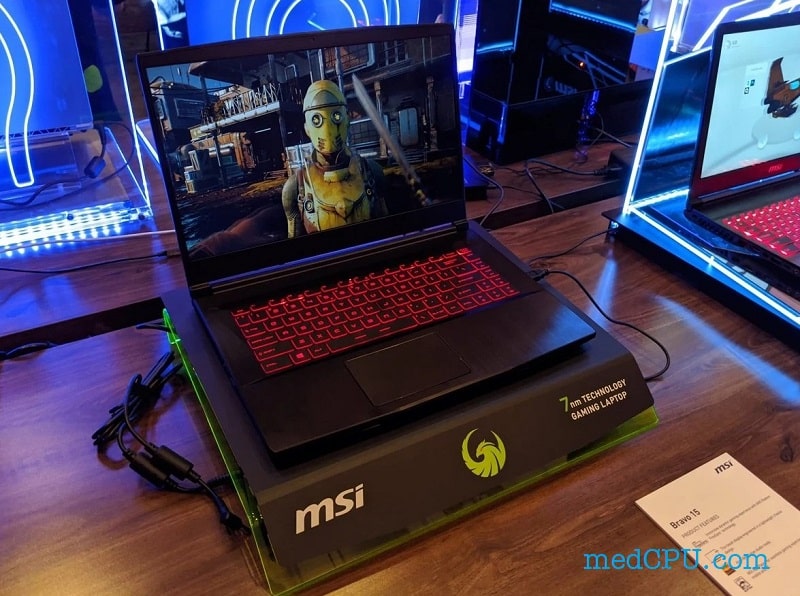 Other MSI products include graphic cards, laptops and desktops (servers), communication devices, amplified music players, and data storage tools.
Microstar International partners closely with microchip companies like Intel and Nvidia to market its products across Asia, Europe, and Australia.
MSI vs Asus Laptop – A Comparison
Design
Asus is a trusted brand when it comes to designing gaming laptops. The ROG series is Asus's finest example of design excellence. Most gaming laptops feature a gaming-style chassis. It is sturdy and beautiful, with ergonomic keyboards designed explicitly for gaming.
You have full access to your gaming area because the WASD keys are marked. A red-back keyboard is another essential feature of gaming laptops. It makes it easy to use in dark environments and lets you enjoy your games for as long as you like. MSI laptops are durable and well-built.
However, their gaming laptops are duller than Asus's. They have also addressed the issue of the machines' weight. The newer models are lighter. The keyboards are very attractive and responsive. They are great for gamers of strategy games and other games.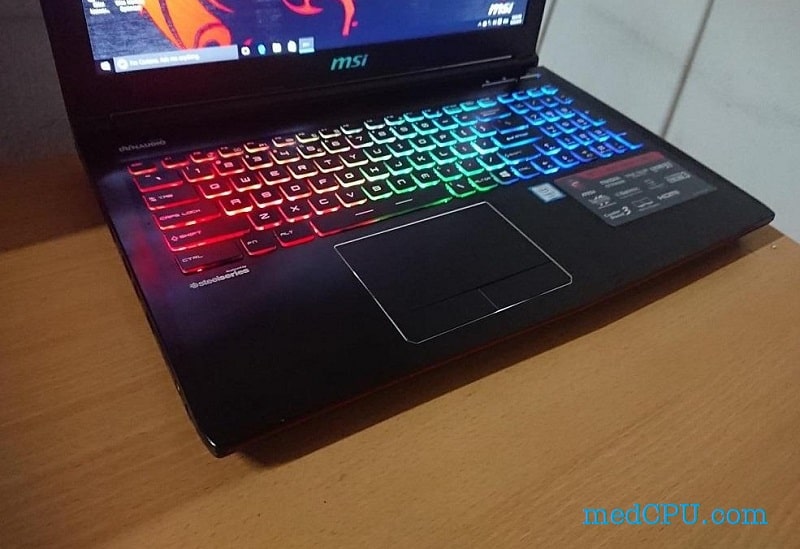 MSI vs Asus: Product variety
Asus offers a wide range of gaming laptops. To ensure you don't miss any new developments, the company releases regular updates to its vehicles.
ROG Zephyrus and ROG G752VS are two of their latest models. They are both quite impressive.
MSI has impressive laptops with advanced hardware that can handle any app that you touch. Stealth GS73 and Titan GT83 are two of the best.
All models are reliable. You will find the right MSI laptop for you, regardless of whether you are a professional or casual gamer.
Components
Asus has made significant improvements to the quality and performance of its gaming laptops. They've added exciting new features that gamers will love.
By equipping its recent gaming laptops with dual-fan cooling systems, the company has solved overheating issues. The technology cools significant components of the laptop and expels heat from the back. This technology ensures you can play your favorite games on your laptop for hours without overheating.
It is worth noting the extensive range of motherboards that are included with their gaming machines. They are known for making great motherboards and continue to improve with each new release.
Most of their gaming laptops are now equipped with enhanced GPUs, including Nvidia GTX, a popular and powerful graphics card.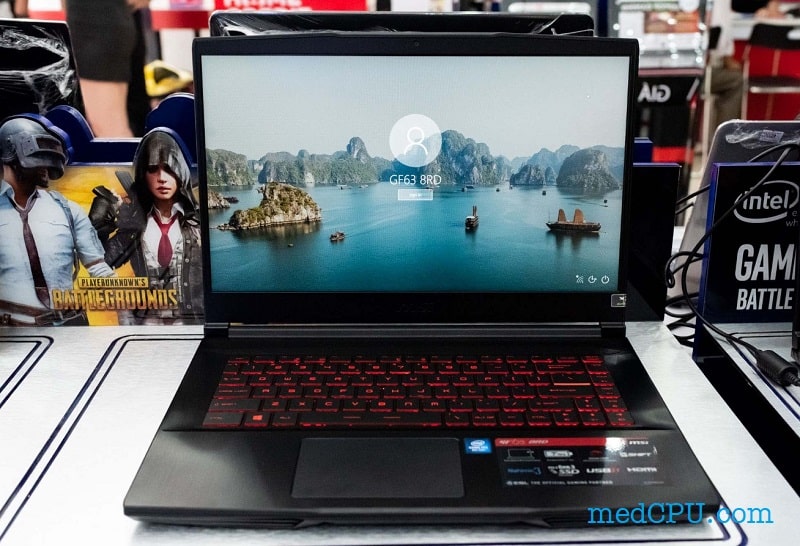 Their audio department now has SonicMaster, which delivers a rich sound experience with the AudioWizard feature. You can choose from five preset audio modes.
Gaming will love the Full HD IPS panel display included with their laptops. The laptop's 178-degree angle allows you to see crisp, clear visuals from any position.
MSI strives to offer the best gaming experience possible on a laptop. MSI's models have a dedicated cooler boost technology that isn't available in other brands.
This cooling technology allows you to enjoy your games for longer periods without overheating. The latest models feature 8th-generation Intel core processors. GeForce graphics card and solid-state drives also support them.
Another exciting feature is the Cherry MX Speed switch, which allows gamers to click at lightning-fast speeds using keys to play.
The fully customizable Steel Series 3 RGB programmable keyboard is also available on these machines. The keypad can be modified as needed. Additionally, the backlight comes in a variety of colors to make it stand out.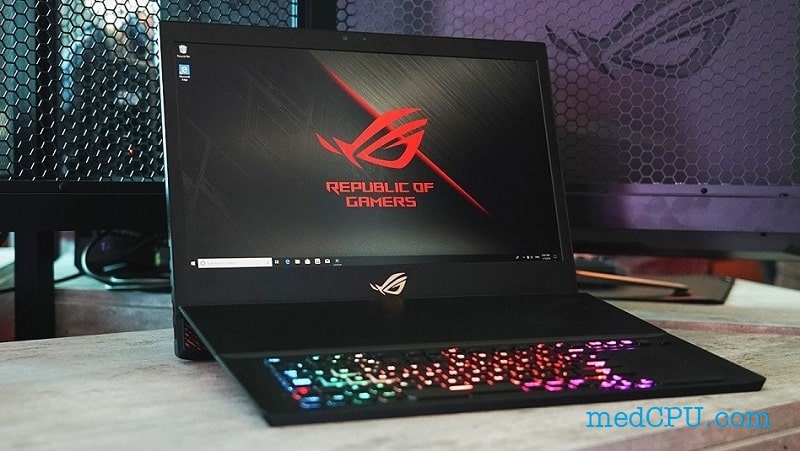 Gaming is all about the screen, and MSI knows this. MSI's laptops feature fast refresh rates and NTSC displays, which deliver a wide variety of vivid colors.
For smoothness and clarity, their machines feature full HD True Color technology. They also include the powerful Nahimic audio technology for superior audio quality to ensure gamers have an enjoyable gaming experience.
See our comparison articles about Asus Laptops:
MSI vs Asus: Innovation
Asus is a leader in innovation and has many great ideas that have been implemented over the years into their models.
Asus is known for finding innovative ways to meet its budgeting and computing needs.
The company boasts a top-notch design team that is dedicated to improving productivity. This is evident in the ROG Zephyrus, ROG GT752VS models.
MSI's impressive models show the company's ability to innovate. The RGB 3 Series programmable keyboards and the Cherry MX switch are great features that appeal to all games.
Gaming
ASUS offers a wider range of options for those looking for a laptop for general use that can also be used to play games.
MSI has spent a lot of money and effort to improve its reputation in the gaming industry. They have achieved excellent results.
Both companies are known for making top-quality gaming laptops.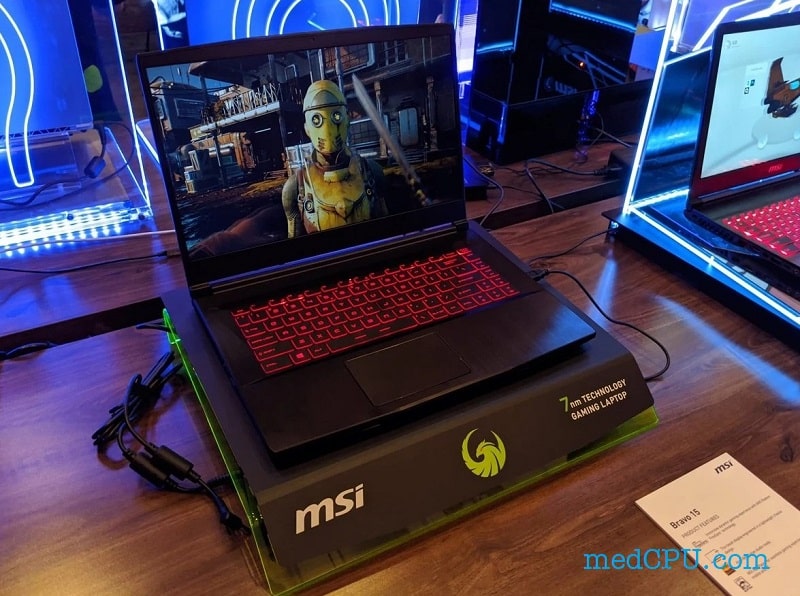 Customer Support
Customer service is a crucial aspect to consider. Asus does not seem to be encouraging in this area.
Many customers are unhappy with the quality of their online and telephone support. You will need to register before you can access any online support. This is unnecessary and even more frustrating because the website isn't user-friendly.
It is frustrating to call the phone support. You will have to wait long hours to speak to a technician. If the problem you are having requires that the laptop be returned to the technician, this could mean you won't see your computer again.
The company has a unique advantage in that the majority of laptops come with a 2-year warranty. This is a huge deal considering many brands offer only 12 months.
It is nice to know that MSI models include accidental damage protection after you register them. Most brands do not offer this coverage.
Unfortunately, the support provided is not very encouraging. Many customers complain that the website is challenging to navigate. Customers have also complained about poor telephone support. They claim that technicians are unable to resolve problems due to a lack of knowledge.
Price
ASUS and MSI are generally in the middle of most laptops. Both have limited options and can be very expensive for budget-conscious customers.
Many of their laptops are priced around a grand, which is what we used to compare them.
MSI will generally be a bit more expensive than other products.
This is because MSI places a greater emphasis on gaming-grade products and components, which are generally more expensive than those aimed at the general population.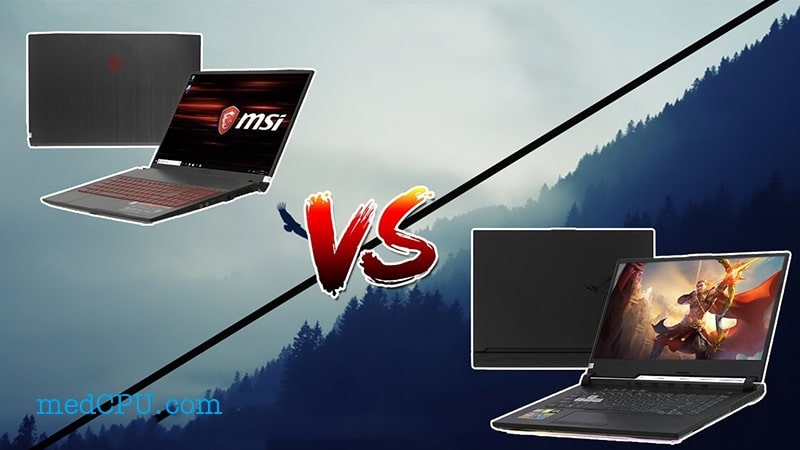 Awards & Reviews
Over the years, the company has won numerous awards for its models, including the recent launch of gaming laptops.
They were awarded for models such as the Zenbook, VivoBook series, and the new ROG Zephyrus.
The top ten lists of amazing gaming laptops for tech blogs always include Asus models. Many of their customers have left glowing reviews about their models.
MSI's models are too heavy to be used as laptops, which is the only complaint that customers have.
This company has won many prestigious awards for its excellence. Their gaming machines have many loyal customers. You will always find an MSI laptop among the top 10 stunning gaming laptops reviews.
What are the advantages and disadvantages of Asus gaming laptops?
The Asus gaming laptops have been designed to be tough and durable. They also feature a profile that reminds one of a stealth fighter. This laptop was designed to give gamers the best gaming experience. Asus laptops have been criticized for their excessive heat. The thermal design of the laptop uses intelligent technology to remove excess heat.
The monitor and keyboard are two of the most important aspects of a gaming laptop. Asus has created a stunning monitor, has different sizes, and reduces eyestrain. It is backlit and designed to withstand repeated pressing of keys.
The quality assurance of Asus gaming laptops is unmatched. These laptops have won numerous international and national awards. They are known for their powerful motherboards. This should not be surprising, considering an Asus gaming laptop had been manufacturing motherboards for a long time before making gaming laptops.
Nvidia GTX1080 GPU and a VGA such as Nvidia GeForce, ATI Radeon, or Nvidia GeForce are two other impressive specs. These powerful features are available at an affordable price.
These laptops also have a two-year free guarantee. Gaming laptops typically only have a one-year warranty.
There are some downsides to Asus gaming laptops. One of the biggest drawbacks is how frequently Asus updates its products. The products are updated on a monthly schedule. You might feel that your laptop is outdated six months after you buy a new laptop. They only offer a limited number of services. It may take a while for you to repair your laptop if it has been damaged.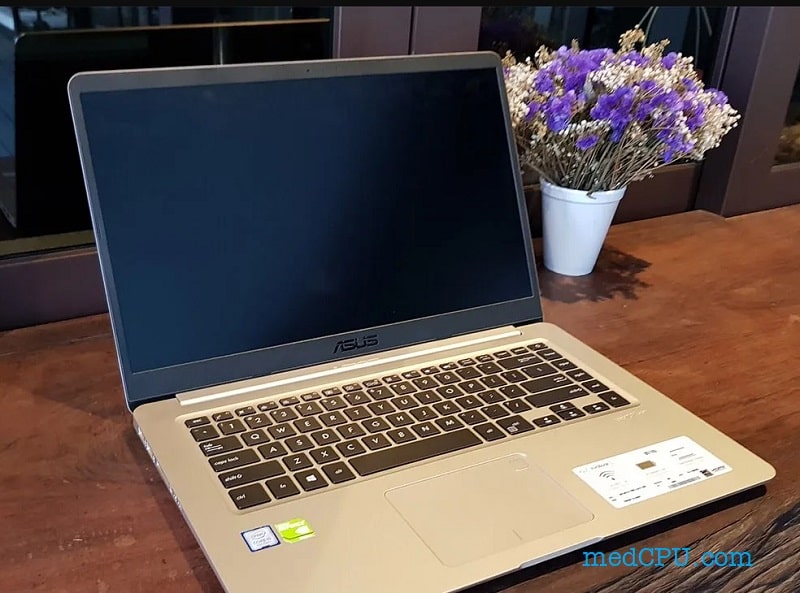 >>> Check out the best gaming laptops under 1500
What are the Advantages and Disadvantages of MSI Gaming Laptops?
MSI manufactures everyday laptops. Their gaming laptops are their main claim to fame. Their primary focus is on gaming, and they set the standard for gamers by providing the best possible experience. You can see the proof in their cool boost technology and other features. This technology allows you to play your favorite games for longer periods without worrying about overheating.
Many of the newer models are equipped with Intel core processors. They have solid-state drivers and dual GeForce graphics. Cherry MX Speed switch is another feature that gamers will appreciate. This allows users to click quickly when using the keys.
The keyboard can be customized to fit the preferences of the user. You can also change the backlight color of your keyboard, as opposed to the one color available with most keyboards.
MSI's reputation for gaming means that they place a lot of focus and detail into their displays. Their laptops have a high refresh rate and NTSC displays. They use proper color technology and have full HD laptops. This allows images to be more detailed.
These laptops have stunning sound quality. Nahimic audio technology is used. Gamers can enjoy 360-degree audio experiences. MSI makes laptops that last a lifetime. The Stealth GS73 and Titan GT83 are two examples of MSI laptops.
MSI gaming laptops are high-end and use durable materials as well as high-end processors. You will spend around $800 on the lower end. You can expect to pay close to $5,000 for the higher-end.
Tech support isn't as helpful as it should be. This is one of the main complaints about these laptops. Tech support is slow, and tech support agents don't know enough about the product. MSI laptops look boring from an aesthetic standpoint. MSI laptops are more concerned with what's inside than how it looks. It will only be available in black, silver and gray.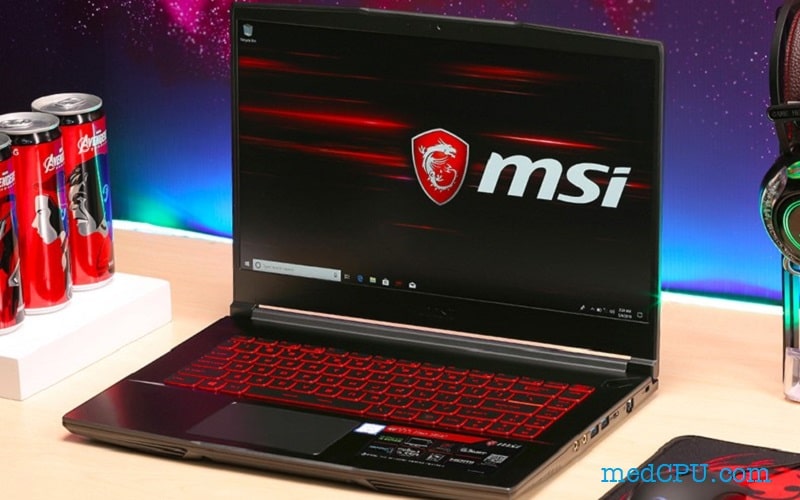 >>> Read more: MSI X370 Xpower Gaming Titanium Review
When to Choose Asus:
Asus is an excellent choice if you're looking for a gaming laptop. The ROG Zephyrus is lightweight and beautiful.
Asus is an attractive gaming laptop for those who want good performance at a reasonable price.
Asus is still the best choice for a reliable gaming laptop with a great warranty.
Why Choose MSI:
MSI laptops are the right choices if you're looking for a gaming laptop with the most advanced technology.
The display and graphics are impressive, and the keyboard is excellent for gaming. The machine can be customized with a backlight keyboard, which will enhance your gaming experience.
The last reason MSI is better than Asus? Their machines are easy to update.
Our Top Picks For Both Asus and MSI Laptops
ASUS ROG Strix Scar III G531GW-DB76
This is a top-rated gaming laptop. Core i7-9750h CPU and RTX 2070 GPU, along with 16 gigs RAM. You also get a 1TB SSD and 15.6-inch 1080p 120 Hz display. Although the chassis appears thicker than it is, it's quite thin. It is strong and rigid, and has a premium feel to the touch.
The screen is sharp with a 240 Hz response speed. Despite this, the panel is IPS and not TN. This allows for excellent color reproduction and accuracy. The contrast and brightness could have been improved. Video viewing can show color gradients. The response time is amazing and there are no ghosting artifacts. Although the display is excellent for gaming, it's not perfect.
It is excellent for typing. It will allow you to type for long periods without any problems. The touchpad can be serviced. RBG lighting is also available on the laptop. It is located on the cover, the keyboard, and the bottom.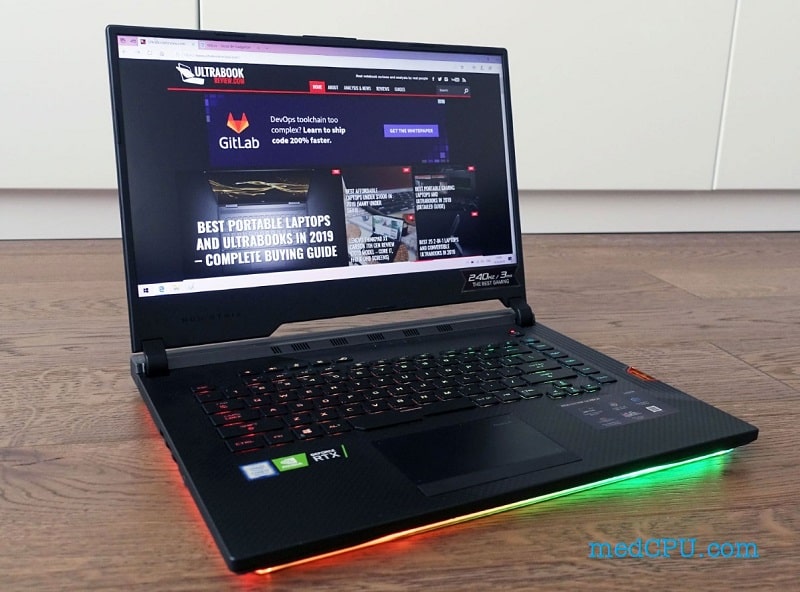 The Strix Scar III is an absolute beast when it comes to performance. 16 gigs of RAM are enough to run every game. The RTX 2070, not Max-Q, will run any game at high FPS on the 1080p screen.
The battery life is very poor. The battery can be used to browse the internet or watch movies for approximately 4 hours. The only problem is the lack of a webcam. There isn't one. This laptop is a great gaming laptop with a powerful performance and sleek design. The webcam is missing from this laptop's specifications.
ASUS ROG Mothership GZ700
ASUS ROG Mothership GZ700 gaming laptop is the best. It has a large size and a modular design. Excellent build quality. This machine is made from aluminum and is thick and strong.
It is stunning. The display is stunning with rich colors and excellent accuracy. It also offers wide viewing angles. The cherry on top is the 144 Hz refresh rate, solid brightness, and good contrast. The display is excellent for watching movies and games.
It is easy to use the detachable keyboard. The keys provide firm feedback and bouncy feedback. The keyboard can be adjusted to your liking. It can also be used wirelessly or wired. It is very easy to use the touchpad. It can also be used as the Numpad, similar to the ZenBook Pro Duo.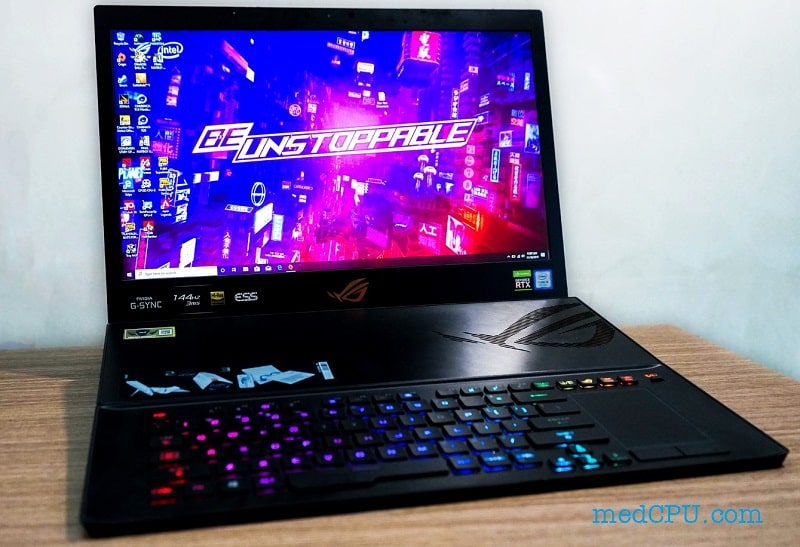 You can enjoy the best gaming experience on a laptop with Core i9 and RTX2080. You won't have to worry about future games running properly. Every game will run flawlessly. You have many options for RGB lighting on the laptop. The battery life is good. Mixed-use can extend the battery's life to up to five hours.
Modular design makes this model cooler than other gaming laptops. The ASUS ROG Mothership is genuinely the ultimate portable gaming machine. Although it is expensive, it is definitely worth the investment if you have the means.
MSI GT76 Titan DT-040
Today's last model is the MSI GT76 Titan DT-040, which is an ultimate gaming laptop. This is an actual desktop replacement. This is a portable desktop computer that can be moved around. It comes with a desktop Core i7-9700K and RTX 2070. There are 32 gigs of RAM. This beast can eat any game as breakfast.
It is made like a tank. The device is large and heavy, but it's also strong and durable. Although it is extremely heavy, it can be used as a replacement for a desktop. It is loud because it houses desktop-grade components. It will heat up even more if you pack so many powerful components in such a small package. If you are thinking about purchasing one, keep this in mind.
It is a superb 17.3-inch 4K monitor. It is very bright and accurate in color. The colors are rich and saturated, and the contrast is high. It is also very good. It is very comfortable to use for hours and has great ergonomics.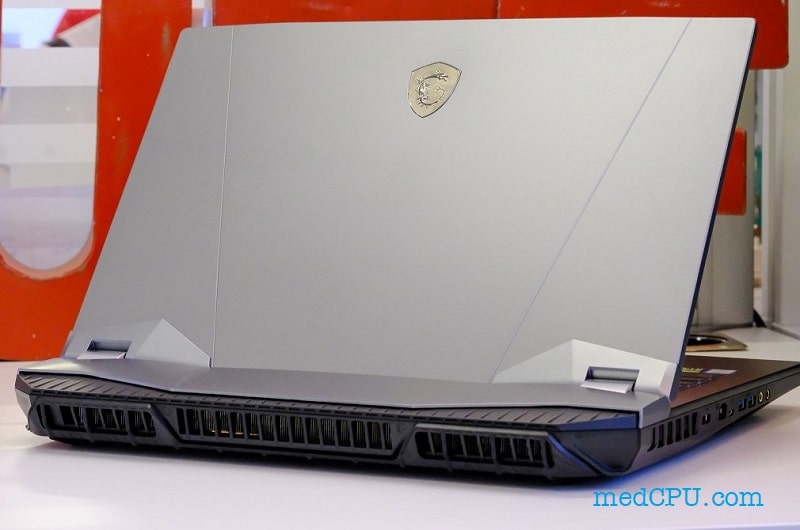 As expected, performance is top-of-the-line. Many games can be played at 4K. Some titles may require you to adjust the settings or reduce the resolution. The average battery life is 4 hours for medium usage, which is impressive when you consider desktop-grade components.
The GT76 Titan is an excellent desktop replacement. Although it is a powerful gaming laptop, the GT76 Titan is quite heavy and bulky. It heats up quickly and can be louder than other laptops when gaming. This is a great choice if you are looking for the best. The MSI GS75 Stealth is the most powerful version. It comes with Core i9-99880H and RTX2080.
FAQs about Asus Laptops vs MSI laptops
Which laptop has a better graphics card: ASUS or MSI?
Both laptops have the same graphics card. This may be an important point for people who like to have the latest technology in their gaming laptops.
But if you are on a tight budget, you will be happy with the similar graphics card in both MSI and Asus laptops brands. In the ASUS X555, it is a GTX 950M. While in MSI G Series, it is an old GTX 860M. So do not expect to play the latest games in high settings with these cards.
How do I get MSI laptops?
I usually buy my new laptops on eBay because they have cheaper prices than Newegg.
How do I get Asus laptops?
You can purchase on the brand's website. This is the easiest way to get your hands on Asus laptops as they have their own store. The delivery time is also fast and free of charge in most cases.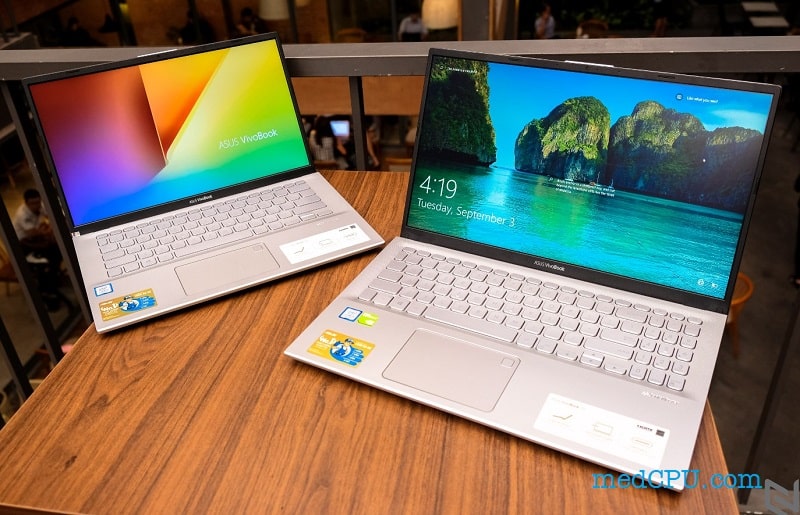 Is it possible to upgrade the RAM of MSI laptops?
Yes. All MSI laptops have a 2.5″ HDD/SSD module and you can easily upgrade the RAM if you want. You can upgrade the RAM yourself, but for the best result, you should seek the help of a technician. You can always buy a RAM stick from them and pop it into your system.
Conclusion: Asus or MSI laptops?
Both brands have amazing choices of most gaming laptops that can handle a lot of modern computer games. It all depends on the brand you like and your budget.
MSI has focused its efforts to attract the gaming community via sponsorships and has been picked up by some professional eSports groups and other professional gamers. This shows how far they have come in creating a gaming-centric product line.
I hope you enjoyed this guide about these laptop brands. If you have any questions or anything to add please leave a comment. If you think I missed something and it should be added, let me know that as well.