Every laptop, regardless of brand, is unique in its own way. Choosing the right laptop may be difficult, especially when there are hundreds of alternatives available.
Hp and Lenovo have both been around for a long time and are two of the most dependable laptop manufacturers on the market. It is no wonder that you will be choosing between the two. Hmm, which is the best right now? As a result, MedCPU decided to do an in-depth comparison of Hp vs Lenovo laptop to save you time.
About Lenovo Laptop
Lenovo is a Chinese company. It is widely known for being famous in Asia, but in recent years, its popularity has grown so much that it is now on a level with the two American powerhouses, Dell and HP. Much of this is due to the quality and affordability of their laptops, which are often somewhat less expensive than luxury brands while maintaining the same level of quality.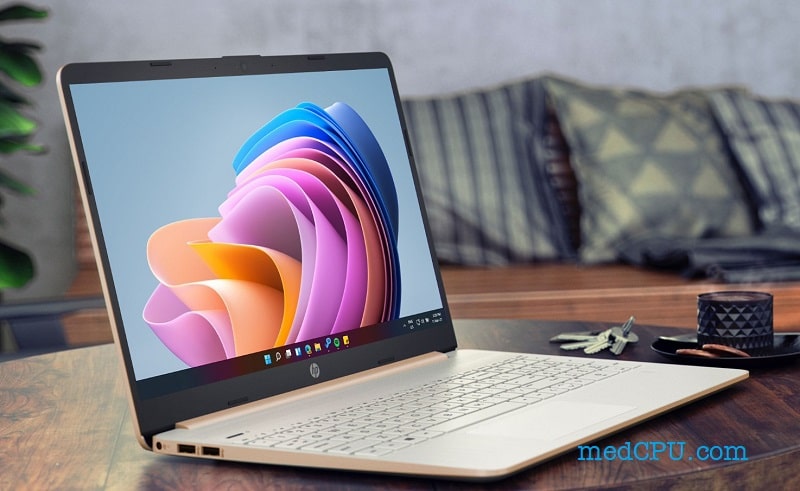 Lenovo has produced some of the most popular laptops in recent years. The ThinkPad is the best-selling professional laptop of 2020, while the IdeaPad has sold a significant number of copies to more casual customers.
Pros:
Lenovo laptops are difficult to surpass in terms of pricing and power.
They cover a large portion of the consumer market with their Yoga, IdeaPad, and ThinkPad lines.
While battery life varies depending on the model, Lenovo laptops have a relatively good battery life.
Cons:
They are more affordable than many other models, but not as inexpensive as the two Taiwanese laptop companies.
Aside from the ThinkPad, the brand does not have anything to offer at the highest end of the pricing spectrum.
>>> Read more: Which laptop should you get between Lenovo Vs Dell laptops.
About HP Laptops
In general, HP is a well-known brand in the laptop sector. They offer a wide choice of laptops, many of which are luxury alternatives, but they also have some lower-cost options, like the Pavilion series. HP laptops are notoriously costly, so there are not many deals to be found among their offerings.
HP is one of the few household names that has successfully entered the gaming business. Their HP Omen line is well-known for producing high-quality gaming laptops.
Pros:
HP laptops are among the most appealing types available.
Fit your budget.
They are well-finished and usually of a high quality.
HP is still one of the most well-known names in computers, which appeals to many individuals.
Cons:
HP's customer support varies depending on the nation you are in.
Although there is a lot of variety, it might be tough to tell which model is ideal for you because the model names are not always apparent.
HP's hardware is decent, but not as good as that of certain other premium companies.
Comparing Hp vs Lenovo Laptops
Spec
We are all looking for a laptop that can satisfy our creative and professional needs. Most efficient manufacturers nowadays should provide laptops with at least an i5 CPU and 8GB of RAM to be considered high-performing for usage. Fortunately, HP and Lenovo both have it. However, because we favor long-term durability, we must pass it on to HP in this circumstance.
| | | | | |
| --- | --- | --- | --- | --- |
| Specs | Lenovo 320 | | Lenovo Thinkpad T570 15.6 | |
| Screen Size* | 15.6 inches | 15.6 inches | 15.6 inches | 17.3 inches |
| Processor | 2.5 GHz Intel Core i5 | 2.3 GHz i5 6200-U | 2.4 GHz Intel Core i5 | 2.7-3.5 GHz Intel i7 |
| RAM | 8 GB SDRAM DDR4 | 8 GB DDR3 RAM | 4GB DDR4 SDRAM | 12 GB RAM |
| Hard Drive | 1 TB HDD 5400 rpm | 1 TB Hard Drive | 500 GB HDD | 1 TB 7200 RPM |
| OS | Windows 10 | Windows 10 | WWindows10 | Windows 10 |
| Graphics | Intel® HD Graphics 620 | integrated_graphics | Intel® HD Graphics 620 | NVIDIA GeForce 940MX |
| Touchscreen | Yes | Yes | No | Yes |
| USB 2.0 | 2 | 1 | 0 | 0 |
| USB 3.0 | 1 | 2 | 3 | 3 |
| HDMI | 1 | 1 | 1 | 1 |
| Weight | 4.8 lb | 5.1 lb | 4.5 lb | 3.4 lb |
| Dimensions | 15 x 11 x 1 inches | 15 x 9.8 x 0.9 inches | 14.4 x 10 x 0.8 inches | 16.3 x 11 x 1.17 inches |
| Price | $499.00 | $479.00 | $1079 | $1044 |
Design And Durability
Lenovo laptops are stylish, smooth, and visually appealing. Lenovo has it all, from casual business to gaming laptop aesthetics. Lenovo is the company that pioneered the convertible laptop concept. Several Lenovo Yoga laptops may function as both a laptop and a tablet. Furthermore, if you are looking for a lightweight laptop, the ThinkPadTM X1 Nano is the lightest notebook Lenovo has to offer. The X1 Extreme, on the other hand, is Lenovo's biggest and heaviest variant, weighing 1.8 kg.
These laptops feature flimsy lids, which increase the likelihood of injury. The touchpad of the IdeaPad 530s seemed unstable under pressure, and the Felix 11′′ did not line correctly. These problems, however, are minor because these computers cost less than $500. If you are correct, they can endure much beyond their guarantee.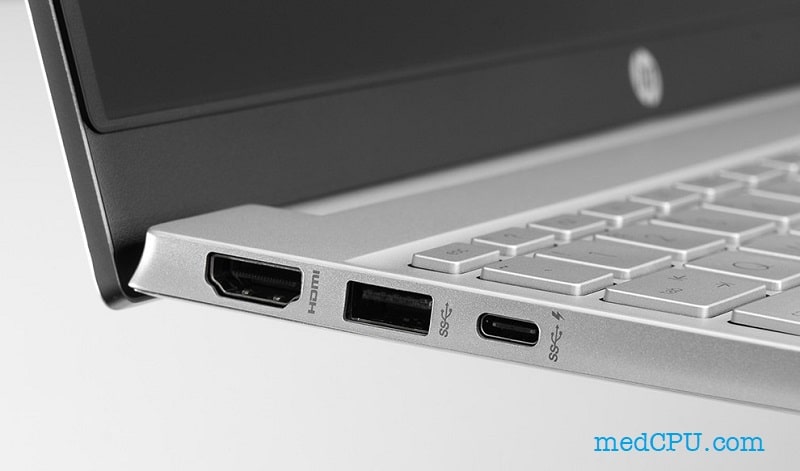 HP provides a broad number of design possibilities, but the design is quite typical. Its goods are bulkier and seem older than Lenovo's. HP laptops are most recognized for their all-black and Chrome designs. The HP Envy x360 convertible 2-in-1 laptop is one of the company's most attractive products. Unfortunately, when it comes to convertible laptops, HP does not have nearly as many alternatives as Lenovo. But, when it comes to durability, HP is always a great choice.
As a result, if you enjoy eye-catching, modern designs, Lenovo is the way to go. On the other hand, if you value durability, you should acquire an HP immediately.
Performance
Both IT behemoths have a proven track record of success. Each firm offers a selection of laptops with varying performance levels that match the demands of various consumers.
Many Lenovo laptops, such as the Legion series, are designed expressly for gaming. The Lenovo Legion Y7000 features more RAM, which allows you to multitask more quickly and play fast-paced games like FIFA, Fortnite, and Call of Duty. There are also corporate laptops and student laptops.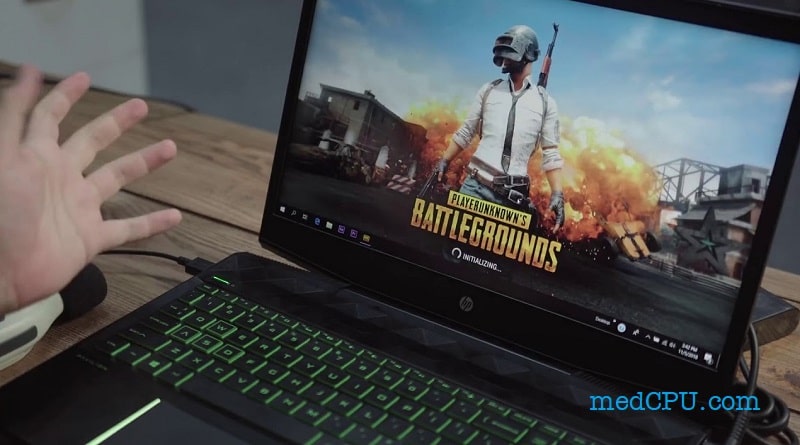 >>> Read more: How Much Ram For Gaming? A Complete Guide
HP also produces great multitasking laptops, such as the Elitebook and Pavilion series. HP is more focused on developing laptops that can run design software such as Adobe Photoshop. Even while HP laptops are powerful, they fall short of Lenovo's performance level. Many of the new Lenovo laptops are capable of running games without lagging. This is because of their exceptional performance.
So, HP vs Lenovo, which is better? Both the HP and Lenovo brands can provide reliable performance. Each brand has its own set of advantages and disadvantages. It all comes down to what you require.
Innovation
To remain relevant and build a loyal consumer base, computing behemoths must keep current with industry developments and continually seek to improve. This is precisely what Lenovo and HP have accomplished.
Lenovo is well-known for its commitment to inventing and improving its goods, as well as giving its customers a run for their money. The business is responsible for the TrackPoint, a red ball that serves as an extra mouse and is situated in the center of the keyboard. Lenovo is also credited with developing WRITEit, a handwriting recognition program. Lenovo was also one of the first companies to provide HDR monitors.
Lenovo is also a pioneer in innovation thanks to its ultra-light laptops, imaginative folding options, and offerings such as the Flex and Yoga series. The Flex and Yoga series are good business partners since they can fold in a number of ways.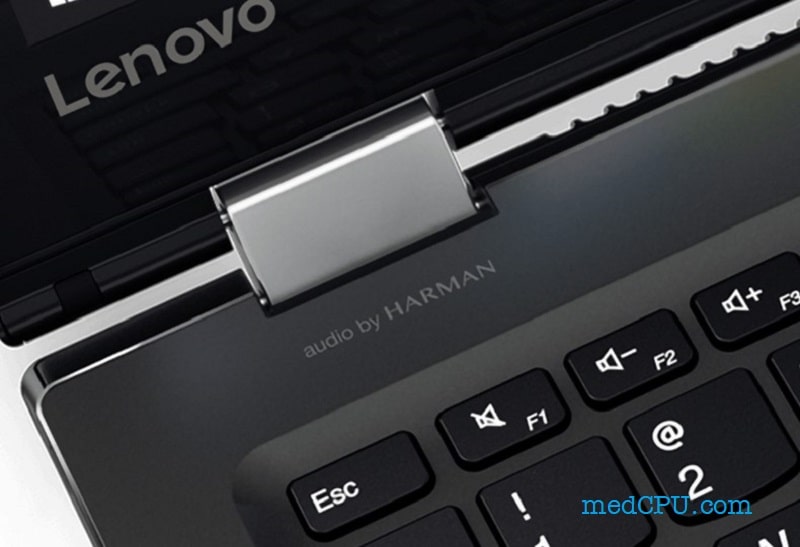 HP is not falling behind in terms of innovation. HP's distinctive and fascinating goods are what keeps it interesting. HP is recognized for developing touchscreen technology and producing some of the greatest 2-in-1 laptops. HP was recently the first company to adopt Tile tracking technology as a built-in laptop function.
So, HP or Lenovo, which is better? Lenovo is the clear victor in this category due to its flexibility.
>>> Read also: How to choose between Hp Vs Apple Laptop
Gaming
One goal is for their games to be as realistic and exciting as possible. As a result, we are looking for laptops with large screens and outstanding sound quality. Of course, long battery life and steady performance are required.
Lenovo's Legion laptops are a high-quality response to their massive gaming audience. Their high-end gaming laptop, the Lenovo Legion Y740, is powered by an i7 CPU with 16 GB of RAM. That is great since it means you can play FIFA or GTA at maximum settings! That is not something we can obtain with a less expensive gaming laptop.
What piques our interest even more is the HP's Omen series, a brand of high-performance gaming laptops. With the HP Omen 15 model, we can enjoy my games on a stunning HD screen, an Intel Core i7 processor, and 8 GB of RAM. It also has a storage capacity of 1 TB PCIe NVMe SSD. That is more than enough storage for your gaming, streaming, and video editing requirements!
HP vs Lenovo for gaming laptops, which is better?
Between the two, we believe HP gaming laptops are the superior bet. If you are prepared to spend more, HP can provide the ultimate gaming laptop, complete with remarkable adaptability. If you are not quite ready to make the big jump, Lenovo is a fantastic second choice for an excellent gaming laptop.
Business Laptops
Let's compare and contrast HP and Lenovo business laptops.
Lenovo laptop:
Because it is the lightest and smallest, it should also be the easiest to travel.
Because moving from laptop to tablet mode is so quick. As a consequence, you will be able to access your files from anywhere and at any time.
This laptop is fast, responsive, convertible, and powerful. You will be able to watch any show all day if you combine this with the longest battery life.
Lenovo's laptop is less than $600 and comes with an SSD.
The best aspect is how simple it is to use and how portable it is.
If you want something more high-end, the Lenovo Yoga 2022 is an excellent choice.
HP laptop:
They are only suitable for desk workers.
Because of its power, speed, and portability, it is the ideal workstation for the workaholic.
In fact, thanks to its 4k display, it outperforms it on certain fronts.
The HP zBook is a laptop that competes with the Lenovo Yoga.
Lenovo is our suggestion. This is because of their convertible laptop lineup, which includes the Lenovo Flex.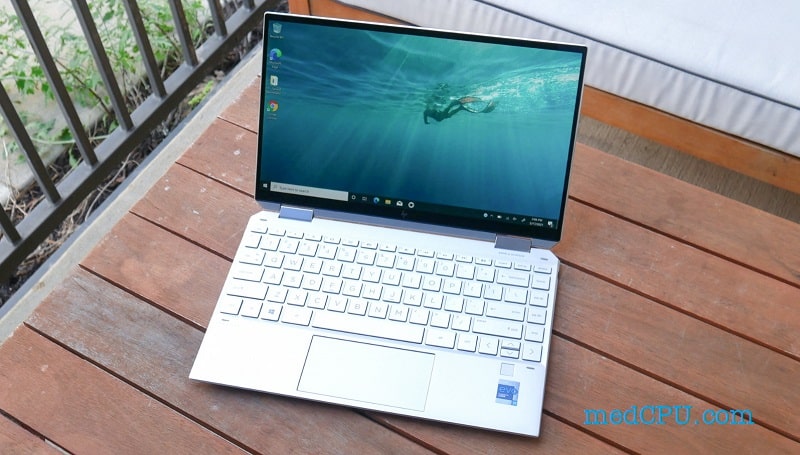 >>> Read more: How to Check The Computer Configuration?
Customer Support
Lenovo Technical Support is one of the greatest PC support websites. It's simple to use and provides a plethora of useful features to guarantee you obtain the right answers quickly. Lenovo's live assistance is also helpful, although not as quickly as the social media support. Lenovo's phone support, on the other hand, is its weakest link.
HP can help you in a variety of ways. HP provides support via social media, web chat, and phone. If you wish to fix your problems on your own, go to HP's support site, where you'll discover a wealth of information and tutorials to help you tackle the most frequent difficulties. If you attempt live chat, you may have difficulty contacting a human since you will be sent to a virtual assistant who will ask you to fill out a lengthy form before connecting you with an employee.
Both HP and Lenovo offer easily accessible service channels, but this one goes to Lenovo. HP tends to lag behind Lenovo's flawless services and is sometimes renowned for lengthy phone waiting lines.
Price
Lenovo's entry-level laptops start at $118. (like Lenovo ThinkPad 11e Chromebook). That is already one of the most affordable options on the market. Add tremendous features to this incredible price, and I don't believe any other brand comes close.
Some HP cheap laptops start at $144.00. (take the tiny but mighty HP Chromebook 11 or HP Stream 14). They also promote the HP Envy and HP Stream line as high-performance machines with low costs.
Lenovo is the clear victor in the Lenovo vs HP laptop pricing category. HP laptops are often more expensive than Lenovo laptops due to HP's overall branding.
Top Lenovo Laptops to Consider:
Lenovo Yoga ThinkPad X1 Gen 6
Lenovo Chromebook Duet
Lenovo Legion Y740
Lenovo Thinkpad 11e Chromebook
Lenovo Yoga C630
Top HP Laptops to Consider:
HP Chromebook 11
HP Pavilion x360
HP Omen 15
HP Spectre x360
HP Elitebook x360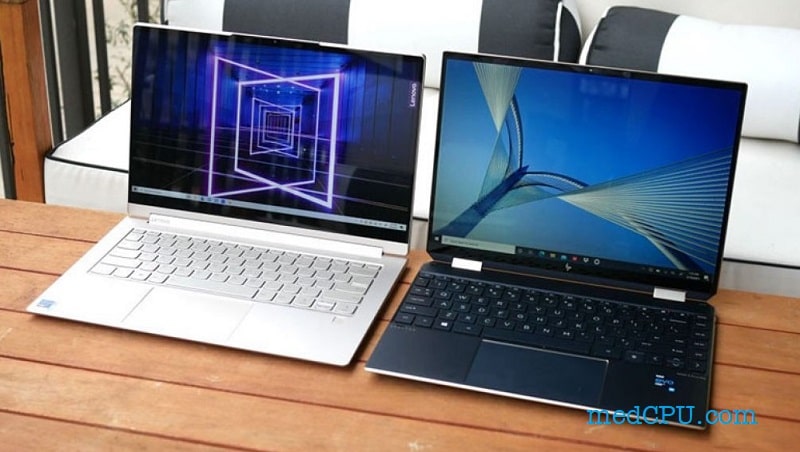 FAQs about HP and Lenovo Laptops
Which company has the best warranty policy?
The Lenovo warranty is valid for 12 months (varies per device) and may occasionally cover servicing delivery fees. HP also provides a 12-month warranty and will reimburse the shipping expenses of your repaired devices (excluding cheaper models).
However, Lenovo offers an excellent warranty policy, offering up to three years on hardware, one year on in-box accessories, and free technical assistance. This is ideal for folks who wish to use their laptop for an extended period of time without having to worry about it breaking down.
How do you fix Lenovo laptops if they are running slow?
Some users may notice that their Lenovo computers are running slowly. The computer may be utilizing incorrect power settings, causing the laptop to function slower than usual. It might also be due to hard disk problems. One approach is to modify the power settings so that the laptop is not always in sleep mode. This will allow it to boot up faster.
Why should I care about the weight of my laptop?
Your back, neck, and shoulders are all affected by the weight of your laptop. The greater the weight of your laptop, the greater the pressure on your body. So, if you're in the market for a new laptop, opt for one that's light enough to tote around without feeling burdened down.
Are business laptops more reliable than consumer laptops?
Because of the software supplied with business laptops, they can provide greater value than consumer laptops. It does not necessarily imply that it is the best laptop, but it is worth considering if you want to do a lot of work with it.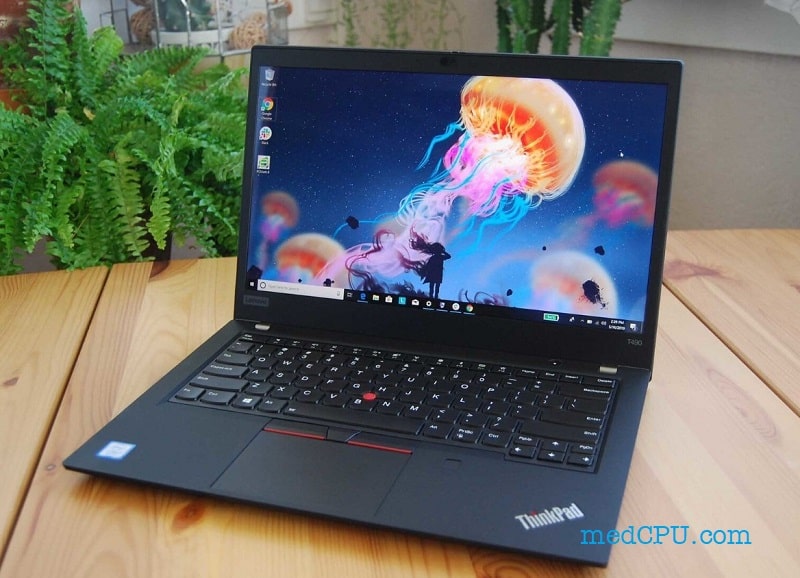 Which one is the best for Office work?
If you need a business laptop for yourself or your staff, Lenovo provides excellent quality at a reasonable price. QuickBooks run smoothly on Lenovo computers. QuickBooks and other accounting software programs work well with the Lenovo ThinkPad P50 Mobile Workstation.
Conclusion
So, which of the Lenovo and HP laptops is truly superior? Consider your lifestyle and then return to my list to help you find the best HP or Lenovo laptop for you.
Overall, both of these companies provide high-quality laptops that are worth considering. If you're searching for the best value for money, Lenovo is an excellent option. However, if you want something dependable, HP can be a good choice.
>>> Read more: Best Laptops For Working From Home