The more sophisticated today's technology, the more crimes occur online. Easy access to someone's data these days is really a double-edged sword because there are criminals who will be hunting you. One of the most frequent is the act of social engineering.
Have you been familiar with it? Social engineering is the crime of using private and private data, even your personal gaming data. All the items and rare equipment you've obtained from games can always be stolen if you're not careful.
To keep you safe and alert when playing games, consider the following social engineering tips!
Understanding The Social Engineering Attacks
According to Kaspersky, social engineering is a type of online crime that seeks to manipulate personal or confidential data. These criminals can attack multiple platforms such as emails, social media, etc. Such attacks are often used by perpetrators to steal and destroy the victim's personal data to deceive or threaten the data in their possession.
In general, social engineering is an attempt by criminals to inject malware into a system so that it can compromise the protection and security of that data. Usually, the perpetrator will provide some bai, such as email or other notifications to get attention from the victim.
An example that has surprised many users on social networks is the "Add Yours" function, which used to be very popular on Instagram. Many people end up abusing this feature by providing various details such as age, date of birth, nicknames when they were children, and names of children or parents.
The impact of this trend is then accompanied by an increase in fraud cases using the data they spread via Instagram. The perpetrators of social engineering are people who benefit from the psychology of ordinary victims who are easy to manipulate.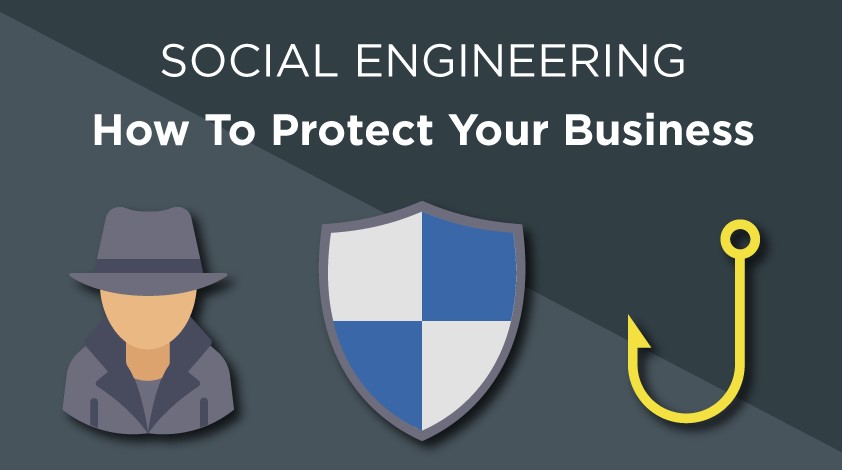 This cybercrime action greatly affects the emotional state and mind of the victim when receiving the bait. Another example is a request for money or other valuables when the perpetrator deceives the victim, who is immediately convinced of the perpetrator's deception.
Not only individual attacks, but social engineering attacks also have the potential to attack entire companies or large organizations. The rapid development of technology forces every company to strengthen its security system so that there are no gaps to be hacked.
To protect against these malicious attacks, you can do various things, including installing a VPN. Having a VPN by your side will never hurt. Instead, the VPN can protect against DDoS, which might also affect your gaming experience. So, before everything turns worse, it's better to equip yourself with a decent gaming VPN that can protect you while making the gaming experience much better.
How Does Social Engineering Work?
Hackers will take some steps because the social engineering attack is finally completed. Here are a few of their long processes:
Planning
Social engineers often plan carefully how they can obtain someone's personal data. Indeed, they know how to introduce themselves with tactics to persuade potential victims to let their guard down and commit successful crimes. All the private data captured will be used by hackers to generate huge profits.
Prior Research
Just before proceeding with his plan, the hacker will research or dig up his target victim carefully and thoroughly. This will make it easier for them to spot behaviors, habits, and other things that can deceive their victims. Because of today's social networks, hackers will often study and see how your character is on social networks to facilitate them to commit crimes.
Developing Pretexts
The next step taken by social engineering is to prepare the pretext, appearance, or words that will be used to deceive the victim. These words will be adjusted to the identity of the hacker's disguise, be it a company, bank, or someone who has a close relationship with the potential victim. The more convincing the words, the easier it is for the victim to be tricked by hacker tricks.
Data Exploitation
If the victim reacts to the perpetrator's attack, the hacker will act quickly and carefully to request the victim's personal data such as account numbers, ID numbers or social network passwords. Many hackers directly provide phishing links to their victims via short messages to facilitate their access to the victim's device system.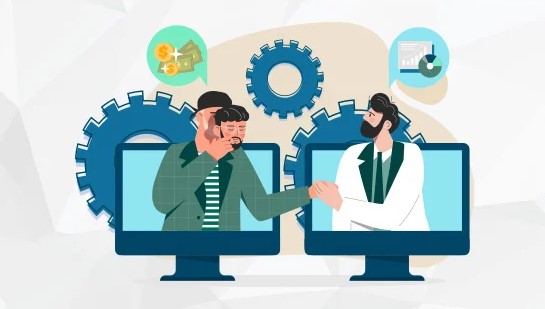 How to Secure Yourself Against Social Engineering Attacks in Gaming
To increase security and avoid irresponsible people as much as possible, follow the three tips below.
1. Perform Account Binding
Games in the modern era are trying to speed up the registration and tutorial process, especially in mobile games. You may already be able to start playing without actually properly registering an account (and playing as a guest user). So that this account doesn't just disappear, make sure you do an account binding.
Perform account binding by entering your social media account, email, and/or phone number to your game account. Not only that, but some games also have their own site or account system that you can register with.
2. Use a Unique Password for Every Account You Create
When creating a new game account or on any digital product, make sure your account has a unique password, especially if you created an account using the same email. The point is to make sure your new account password is different from the passwords on your other accounts, both game accounts, the email you use, or other digital accounts.
Creating a unique password for all accounts will reduce the risk of your game account (and other accounts) being compromised if one of your accounts is compromised elsewhere. Because no matter how well you maintain the security of your account, the risk of being compromised by irresponsible parties still exists. So if one day one of your accounts is hacked, at least your other accounts are not hacked too.
3. Avoid Buying Accounts or Other Illegal Account Sharing Practices
You may have done account sharing with friends or relatives. If you play mobile games, you may have bought accounts from other people on marketplaces or social media. Our advice, avoid doing this practice as much as possible, especially with people you don't know.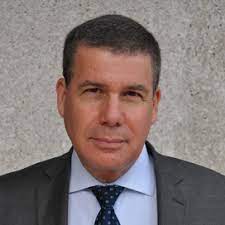 Eyal Ephrat serves as the co-founder and CEO of medCPU.com, where technology is making significant strides in the field of medicine. Through his experience in purchasing PC and laptop equipment and various other tech products, Eyal Ephrat contributes valuable insights to medCPU's mission.