Laptops are now more popular than ever before. They are now used in many different settings, including homes and schools with children and adults who need them to work on their job. It is essential to know if your laptop is from Apple, Windows, or Android because these different brands require a different type of installation process.
Have you ever wondering what laptop do I have? This article by Medcpu will explore what type of laptop model you have and recommend the best solution for upgrading your device.
Finding Your Laptop's Model Number
This guide will show you how to find your model number quickly. You can find information on troubleshooting and the model number of your laptop by looking at its model number.
It is usually easy to find the model number in most cases.
Flip your laptop upside-down.
The serial number sticker will be found on the bottom part of your computer. Usually, the serial sticker will be found on the bottom of your computer. Sometimes the model and brand are listed together, such as "Acer Aspire 5570", while other models might list the model number and brand separately.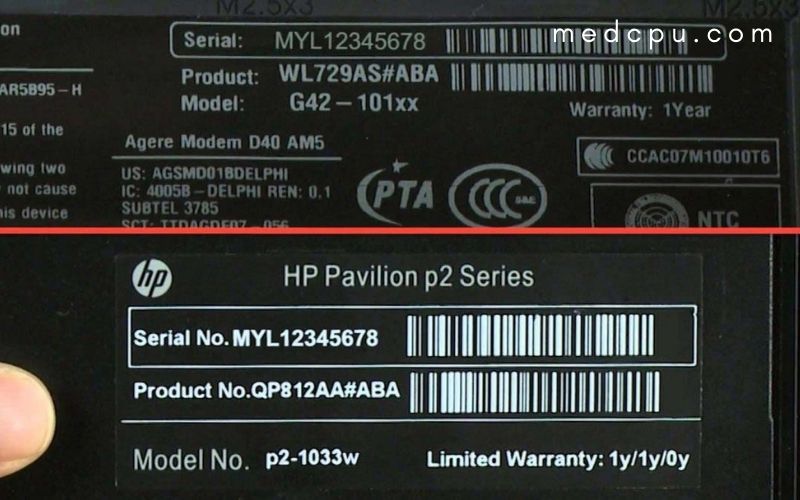 This information is not always on all laptop models. Sometimes you will need to take off the bottom panel to verify the model number. It is usually easier to find your model number in the Control Panel.
In the search bar at your screen's bottom, type "control panel". Click on the Control Panel app in the search results.
Click on "System and Security" to go to the next option.
Click the "System" link.
This will show information about your computer. This will show you the model and brand of your computer.
If you have an older laptop with serial numbers or stickers that have lost their value, you can check the control panel to find the model number of processor if you are using Windows operating system. This is a reliable method to find your serial number, regardless of whether you have any other methods. It is quick and easy.
Checking Your Laptop's Specs
There are many ways to find out your computer's CPU, GPU, or RAM specs.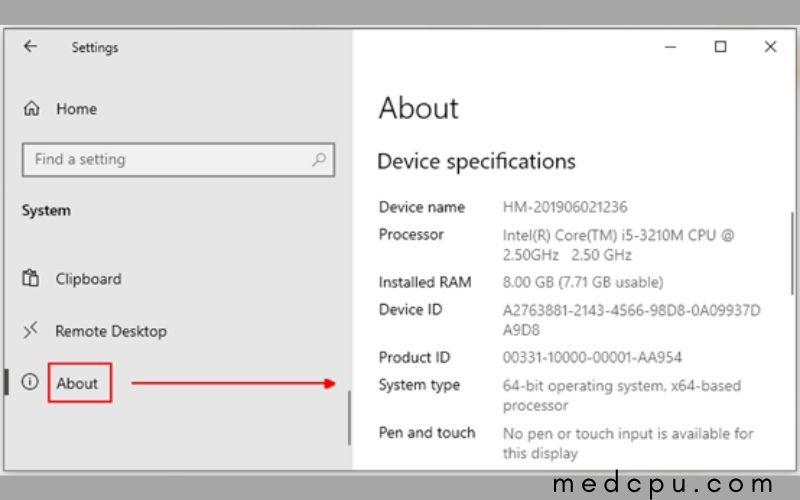 Finding Your CPU
It is easy to find out which CPU your computer has in Windows 10.
Right-click the Windows button at the lower-left corner. You will see a list of choices.
Click on "System" in the middle section.
Now you should be on the "about" page. About halfway down, you will find a section called Device Specifications. Here, the CPU of your laptop will be listed alongside the "processor".
The "Device Specifications" page will also tell you how much RAM your device has.
Checking Your Motherboard
You will rarely need to check the motherboard of a laptop. There are some simple steps that you can follow if you need to check your laptop's motherboard.
Type "system information" in the search bar at the bottom of the screen.
The search results should include an app called "system data". Click on it.
This will allow you to access a vast array of information. You'll notice a small piece of information at the bottom called "BaseBoard Maker". This is your motherboard's model. Below that is "BaseBoard Model" or "BaseBoard Product", which is the model number of your motherboard.
The System Information panel can be used to determine which CPU and GPU you own, as well as how many GB you have.
Checking Your GPU
Your GPU is crucial when playing video games. You will need to identify the type of GPU your laptop model has. Here's how to determine it:
Right-click the Windows icon at the bottom left corner. This will open a menu that offers several options.
Click on "Device manager".
You'll now find a list with drop-down menus. This app lists the names of all devices on your computer and any connected via Bluetooth or USB.
You'll find a menu called Display Adaptors near the top. Click it.
This menu will list your GPU. There might be two options, one for your standalone GPU and another for the integrated graphics on your CPU. The standalone GPU is the most important option if there are more.
Checking How Much RAM You Have
You can also use many of the above methods to determine how much RAM your computer has. You can also use the instructions below to check your RAM.
Right-click the Windows Start button at the bottom of your computer screen.
Choose the "system" option from the menu.
Now you will be on the "about" page. Scroll down a bit, and you will see the section "Device specifications". This shows how much RAM you have. It is usually called "installed RAM".
Can You Upgrade Your Laptop?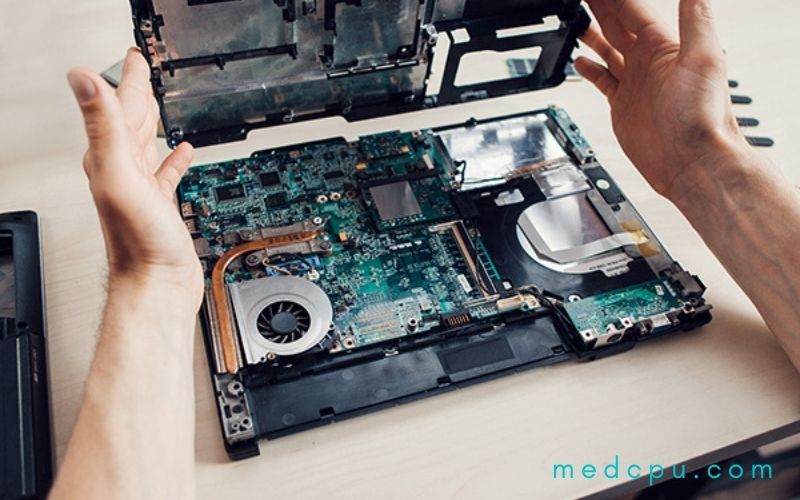 You might be interested in upgrading the components of your laptop after reviewing its specifications. You can't easily upgrade the core components of a laptop, unlike desktop computers.
Most laptops can be upgraded to increase RAM or storage. With the advent of external GPUs, it is possible to increase the graphics processing power.
If your laptop is older and can't run your favorite gaming programs, you will need more memory and an upgrade. If this is the case, it's probably a good idea to upgrade to a new laptop.
Check out our guide to the best gaming laptops:
Why Do I Need To Know My Laptop Model?
1. Servicing Requests
If you need service, you will need to know the model number. You will need to identify the manufacturer or brand of your laptop to get it repaired. They will ask for this information when they initiate their Return Merchandise Authorization. To correctly identify your laptop, you will need the exact laptop model. For warranty purposes, they might need to know your serial number.
2. Drivers
To identify the correct drivers for your Windows laptop, you will need to know its laptop's model number. Windows 10 automatically downloads the drivers that you require, but you might need to download them manually. The manufacturer's website will have the correct drivers for your laptop if you know the laptop model.
3. Sell Your Laptop
This information is necessary to be able to sell your laptop. They need to know what they're buying, and you need to be clear about what you're selling. The model's number is essential for pricing your laptop correctly on the market.
FAQs
What is a laptop model?
A laptop's model number is usually composed of numbers and letters. It may also include a serial number. The model number is meant to find a complete line of laptop computers from the same series with identical names or slightly different models.
What is a good configuration for a laptop?
Tips to help you buy a laptop:
Screen size. The standard screen size is 15.6 inches, but you can have a larger screen using 12-14 inches.
Type of display. For great viewing angles, choose IPS
RAM & ROM. For multitasking, 4GB RAM is required or more with at least 512GB storage.
Battery life support for approximately 8 hours
Is Dell or HP better?
Dell is a reliable and affordable laptop option. Although their laptops are often less expensive, the quality is excellent. … If you are looking for a balanced combination of price and power, then HP laptops might be the right choice. These laptops offer a stunning design, excellent quality, and powerful hardware.
Still Can't Find Your Laptop Model Number After All Of This?
You still have an option if you've exhausted all the methods to find the model number. You are likely to have located the brand/manufacturer of your laptop using the above methods or simply by looking at the logo on the laptop.
There are many things you can do. You can contact them to get the information that you need. If you have the purchase receipt, you can search for it. The purchase receipt was likely written on it.
A technician can also repair your laptop. You might be able to identify your laptop's system model by them. This is a reliable method to locate it. They'll likely be able to use the BIOS to determine the model and make of the laptop. You could also use this method by yourself, but it is more complicated, and you may end up messing things up.
There are many ways to identify your laptop's model. You will need to identify the model and make of your laptop if you find yourself in an emergency. You can use the above methods to identify the number of the system model and ensure the correct serial number.
Conclusion
This article presents a general overview of laptop characteristics and features. It is important to note that the various laptop specs by manufacturer, model, year released, and other factors such as screen size or battery life. With so many options available, you may find it helpful to compare your needs with different models before making a purchase decision. Thanks for your reading and please leave some comments below if you want to ask more!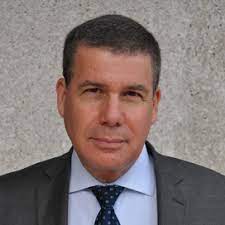 Eyal Ephrat serves as the co-founder and CEO of medCPU.com, where technology is making significant strides in the field of medicine. Through his experience in purchasing PC and laptop equipment and various other tech products, Eyal Ephrat contributes valuable insights to medCPU's mission.