If you're looking for a new laptop, but you're sick of the hassle of Windows and Apple's laptops, then you might want to give the Dell Xps 13 Vs Surface Laptop 2 a try. They offer a simple and satisfying experience without any of the annoyance that comes with other laptop brands.
For those who are still deciding, here are some notable differences between these laptop brands that might help you make your decision.
Dell XPS 13 vs Microsoft Surface Laptop 2 Comparison
Surface Laptop 2 vs. XPS13: Specs Compared
| | | |
| --- | --- | --- |
| | Microsoft Surface Laptop 2 | Dell XPS 13 |
| Price | $999-$2,699 | $849-$2,519 |
| Display | 13.5-inch touch screen (2256 x 1504) | 13.3 inches (1920 x 1080), 13.3-inch touch screen (3840 x 2160) |
| CPU | 8th Gen Intel Core i5, i7 | 8th Gen Intel Core i3, Gen Intel Core i5, Core i7 |
| RAM | 8GB, 16GB | 4GB, 8GB, 16GB |
| Storage | 128GB, 256GB, 512GB, 1TB | 128GB, 256GB, 512GB, 1TB, 2TB |
| Ports | USB 3.0, headphone, Mini DisplayPort, Surface Connect | 2 Thunderbolt 3, USB-C 3.1, microSD card, headphone, lock slot |
| Colors | Black, Platinum, Burgundy, Cobalt Blue | Platinum Silver/Black, Rose Gold/Alpine White |
| Size | 12.1 x 8.8 x 0.39-0.57 inches | 11.9 x 7.8 x 0.3-0.46 inches |
| Weight | 2.76 pounds | 2.67 pounds (non-touch), 2.68 pounds (touch) |
Design
The laptops are stylish and come in multiple colors. Surface Laptop 2 comes in a sleek black matte finish. It also has the Platinum, Burgundy, and Cobalt Blue options.
The Microsoft Laptop 2 is very similar to its predecessor. It's a thin, lightweight notebook with an all-aluminum construction. The keyboard deck is covered in Alcantara fabric. This gives the notebook a solid color that matches its aluminum chassis and provides a luxurious feel. The Surface Laptop 2 is a beautiful notebook that will not be confused with any other.
Dell's XPS 13 received a more subtle design update in its latest iteration, moving the webcam back up to the top bezel, picking up a new Frost exterior color option, and a new hinge, making the laptop easier to open. This results in a notebook that measures 13.3 inches. Dell's use of Gore insulation and other materials ensures that the notebook doesn't melt down.
The notebook's rose gold and white color scheme add a touch of elegance to an otherwise conservative design. Additionally, the brighter white woven texture material in both the keyboard deck and palm rest gives the keyboard a luxurious feel even more than the carbon fiber decking the black and silver versions.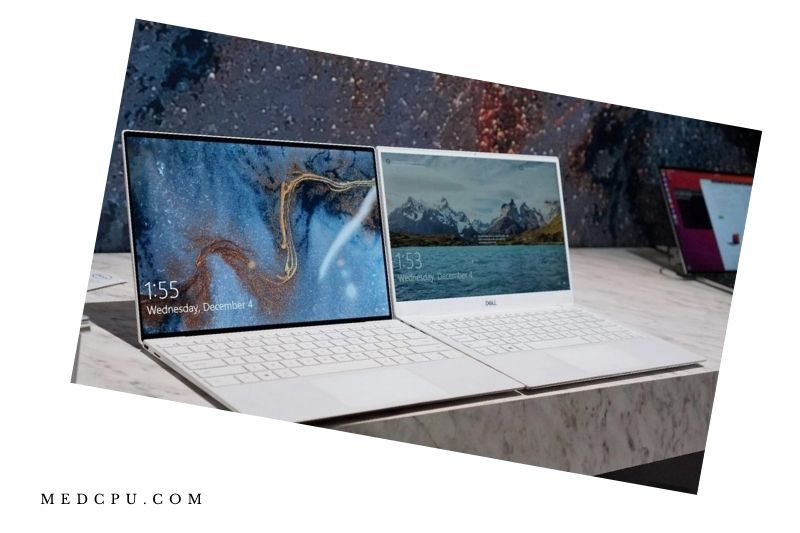 The Surface Laptop 2 has a wide range of input options. The keyboard provides plenty of travel and a satisfying keypress for a precise feel. There's also the Microsoft Precision touchpad and its smooth support for Windows 10's full range of gestures. Microsoft's Pixelsense panel technology makes the touch display one of the most impressive on a clamshell notebook.
It also supports the Surface Pen. This is a rather unusual distinction for a notebook, but it is there if you need it. The XPS 13 also offers similar display options, including a touch-enabled touch-enabled panel (1080p), touch-enabled panel (1080p), and touch-enabled panel (4K).
Although the keyboard is relatively small, it provides an excellent typing experience. It also has its own Microsoft Precision touchpad, which works just as well as any Windows notebook. The 2019 XPS 13 lets its user log in with Windows 10 Hello using a fingerprint reader located on the power button. However, the Surface Laptop 2 features a Windows Hello camera for facial recognition.
Surface Laptop 2 vs dell XPS 13: Performance
The XPS 13 and the Surface Laptop 2 are available with Intel's 8th generation Core CPUs. These processors are efficient and fast. Both will provide more than adequate performance for productivity users. Although we haven't thoroughly tested the Surface Laptop 2, the XPS 13 performed well in our testing. It was also able to maintain its heat with its Whiskey Lake CPUs. The Microsoft notebook will be the same.
The original Surface Laptop had slower SATA solid-state drives (SSDs) than the NVMe versions in the XPS 13. If Microsoft does not upgrade storage, Dell still has the fastest access to data. We tested this with Dell's read speed of 1,694MB/s and wrote speed at 1,043MB/s.
The Surface Laptop 2 is a standout among similar-sized notebooks in terms of its display. It utilizes a 13.5-inch IPS display running at a very sharp 3,000 x 2,000 (267 PPI) resolution in the productivity-friendly 3:2 aspect ratio that Microsoft champions. It should match its predecessor and offer the same high brightness and contrast as other Surface PCs.
This compares to the XPS 13's Full HD (1.920 x 1.080 or 165 PiPi) or 4K UHD (3,840 x 2,160, or 331 pipi) resolutions. Both offer decent contrast, slightly higher colors, gamut, and decent brightness. We didn't review the Surface Laptop 2 entirety but did look at the 4K version. Images looked great on this display.
Portability
Surface Laptop 2 may not be the lightest or thinnest laptop, but it is competitive with its 0.57-inch thickness and 2.76 pounds (depending upon the CPU). It is easy to transport. The battery lasts 47 watts, which is not much, but it still beats the original Surface Laptop in our battery life benchmarks.
It was able to run our test video for 12 and a quarter hours, and it was able to surf the web for more than eight hours. These results placed the Surface Laptop amongst the best noteboofdell xps 13ks that we tested. We expect even better results with Surface Laptop 2, thanks to its 8th-gen CPUs.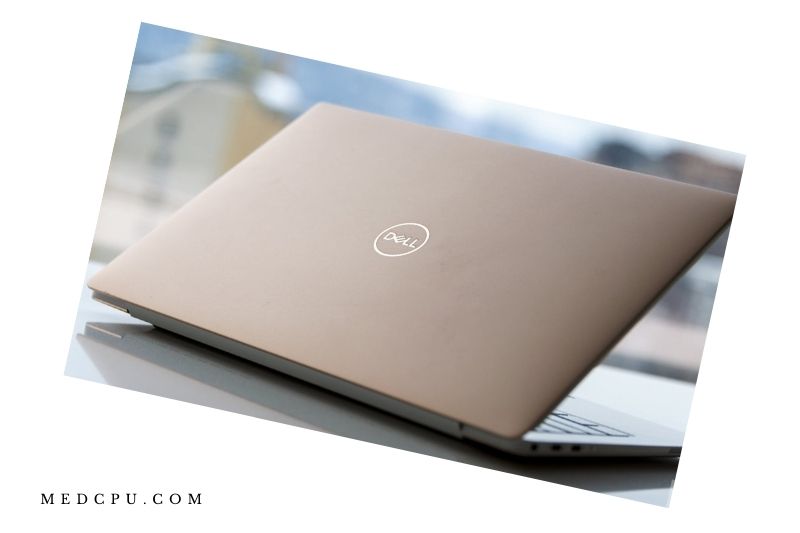 The Dell XPS 13 notebook is thinner at 0.45 inches and uses ultra-thin bezels. Although it is the thinnest 13.3-inch notebook on the market, it weighs in at 2.68 pounds. It's not too heavy and beats the Surface Laptop 2, but it isn't the lightest. Battery life is another strength of the XPS 13.
The Full HD version lasted more than 13 hours while playing video and 10 hours surfing the internet. The 4K version has a 52-watt-hour battery, lasted 7 hours on our video test, and 6 in web browsing. However, the Surface Laptop 2 with Microsoft's promise of 14.5 hours video playback time fell short.
Surface Laptop 2 vs dell XPS 13: Ports
The Surface Laptop 2's biggest flaw is its lack of USB Type C. This means that you won't connect to many USB-C peripherals or docks. One USB 3.0 port, a Mini DisplayPort, and a Surface Connect port are included.
The XPS 13 offers more connections, including two Thunderbolt 3 port ports, one USB Type C port, a MicroSD slot, and a lock slot. However, it does not have a USB Type-A port.
Related Posts: 
Keyboard and pen
Microsoft claims that the Surface Laptop 2's keyboard has 1.5 millimeters of travel. This is an excellent feature for such a small device. The XPS 13's essential travel could be improved upon as it measured 1.2mm. However, it made up for this with 72 grams of actuation force (we recommend a minimum of 60g). We tested the Surface Laptop 2, and we found it to be very comfortable to use. However, we will have to compare it with the XPS 13 in our lab.
Surface Laptop 2 is a step ahead of the XPS 13, thanks to its Surface Pen. It offers 4096 levels of pressure sensitivity and tilts functionality for shading. You can also purchase the Surface Pen separately for an additional $99. The XPS 13 has an optional touchscreen configuration but no proprietary pen.
Prices and configuration options
The XPS 13 is a more affordable option than the Surface Laptop 2. It also offers a higher overall value at the premium end. The Surface Laptop 2 is priced at $999 and features a 2256 x 1504 touch-screen display, 8GB RAM, and a 128GB SSD. You can save $150 by choosing the XPS 13 and getting a Core i3 with 4GB RAM and a plain 1080p display.
You can get a stunning 4K touch-screen panel, 16GB RAM, and a 2TB SSD by upgrading to the XPS 13. The Surface Laptop 2 costs $2,699 and matches the XPS 13's RAM and processor, but it can't keep pace with the upgraded display or SSD storage.
The XPS 13 has a lower RAM option, a higher-resolution panel, and more SSD storage. Surface Laptop 2 has a 1504p panel, but that's not its only advantage. This is where the XPS 13 comes out on top, thanks to its wide range of specs and higher overall value.
FAQs about Surface Laptop 2 vs dell XPS 13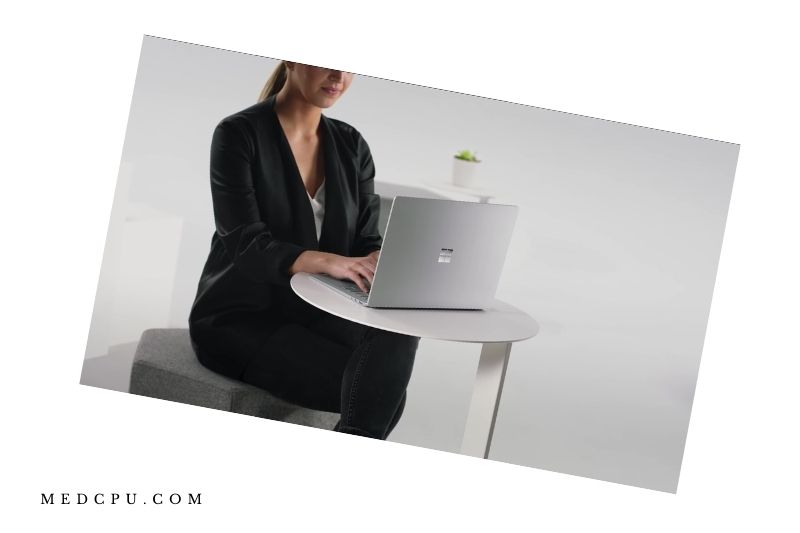 Which laptop is better for students?
Many students wonder which laptop is better for them and their studies. It is important to consider what you will be using the laptop for and what your budget is. Apple laptops are great because they have a few fewer features than other brands, but they last longer. Dell laptops are also a good option because they come with a warranty and it's easy to find the right laptop for the student.
Which device is easier to upgrade?
It seems that Dell XPS 13 is easier to upgrade than the surface laptop 2. One of the first differences you will notice is the size of the battery, which is smaller on the surface of laptop 2. The battery is not modular, which means it cannot be replaced with a larger capacity one.
Conclusion
After comparing the laptops, you can decide to either buy the Dell XPS 13 or the Surface Laptop 2. However, both have advantages and disadvantages. The Dell XPS 13 has a slimmer design, so it's easier to carry around. Meanwhile, the Surface Laptop 2 has better battery life. It's up to you to decide which laptop is the best for you.
Thanks for reading this Surface Laptop 2 vs Dell XPS 13 comparison. I hope you enjoyed reading this comparison of the two laptop brands. Feel free to leave your comments below.
Video: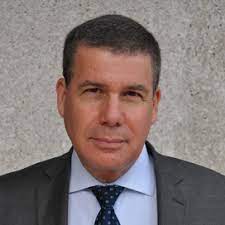 Eyal Ephrat serves as the co-founder and CEO of medCPU.com, where technology is making significant strides in the field of medicine. Through his experience in purchasing PC and laptop equipment and various other tech products, Eyal Ephrat contributes valuable insights to medCPU's mission.