Choosing between the Dell Latitude and HP Elitebook, eh? It's indeed a challenging decision, and I understand the confusion. The process can be overwhelming with all the technical specifications to consider, personal design preferences to weigh, and the ever-persistent budget constraints. Does that sound familiar?
No need to fret, though! We've taken on the role of tech enthusiasts, delving deep into extensive research and hands-on testing to present you with this all-encompassing comparison of these top-notch laptops.
So, fasten your seatbelt; we're here to simplify your journey through the labyrinth of tech decisions!
Specs Comparison: Dell Latitude 7330 vs. HP EliteBook 840 G9
Let's delve into the specifics, comparing the Dell Latitude 7330 and HP EliteBook 840 G9 across performance criteria like Intel U-series against P-series CPUs, analyzing their display characteristics with a focus on aspect ratios, exploring design features in particular the Latitude's unique 2-in-1 offering and evaluating webcam quality as well as port selection and connectivity options where HP seems to hold an edge.
Performance: Intel U-series vs. Intel P-series
Intel U-series processors prioritize energy efficiency, making them a popular choice for slim, lightweight laptops like the Dell Latitude. These CPUs balance performance and power consumption to provide longer battery life for on-the-go productivity.
On the other hand, Intel's P-series is all about high performance. Found often in larger workstation-level devices such as some models of HP EliteBook, these chips handle demanding applications with ease but may consume more power.
The selection between the two usually boils down to user preference – whether one values portability with reasonable processing ability or raw computational strength regardless of size and power draw.
Display: 16:10 aspect ratio
A 16:10 aspect ratio is something we find in both Dell Latitude and HP EliteBook. This unique feature provides a broader view on the screens of these laptops, eliminating black bands that usually appear when viewing media contents horizontally.
The edge-to-edge screen layout uplifts the experience permitting you to see more content without scrolling too much.
Having a larger visual area due to the 16:10 aspect ratio also supports multitasking with great convenience. Users get sufficient room for important productivity tasks such as coding or managing large spreadsheets whereas gamers appreciate the additional space offered during gameplay sessions above all else.
This attribute certainly magnifies comfort levels whether it's lengthy hours of work or times of entertainment.
Design: Dell Latitude as a 2-in-1
The Dell Latitude elevates its convenience factor with the integration of a 2-in-1 design. This form factor provides users with the option to switch effortlessly between tablet and laptop modes, catering to different usage scenarios on the go.
The ability to fold back into a tablet encourages creativity, and productivity, and offers enhanced entertainment options when needed. Coupled with a touchscreen feature, it takes interaction and engagement to another level, making work or leisure activities seamless and enjoyable.
Webcam, ports, and connectivity: HP's advantage
For the modern user who values optimal video conferencing and uninterrupted data transfer, HP offers a distinct advantage. The EliteBook series comes packed with a high-quality webcam that brings clarity to online meetings.
On top of convenient USB ports, it features robust wireless connectivity options such as Wi-Fi 6 and Bluetooth 5 for stable, speedy internet connections. Furthermore, the inclusion of an HDMI port allows seamless connection to monitors or televisions for presentations or larger views – no adapters required.
With these built-in capabilities, HP aims to streamline your digital workspace experience like never before.
Dell Latitude vs. HP EliteBook: Which is better?
Navigating the question of whether Dell Latitude or HP EliteBook emerges superior can be quite intriguing. Join us as we unpack this enigma, comparing its features and performance to deliver a verdict that best caters to your needs.
Stay tuned!
Final thoughts and recommendation
Considering all factors, we lean towards the Dell Latitude as our top pick. It strikes an impressive balance between performance and design, making it a standout choice for any business user.
The 2-in-1 feature presents a level of versatility that gets the job done effectively.
As for those who crave heavy-duty specs blended with commendable connectivity possibilities, don't underestimate the HP EliteBook. Amazingly robust and armed with numerous ports, it caters to digital professionals that demand utmost efficiency in their workflow.
Choose based on your needs but rest assured, either model won't disappoint you.
Video:
Specs Comparison: Dell Latitude 5430 vs HP EliteBook 840 G9
In this section, we dive into a detailed comparison of the specifications between the Dell Latitude 5430 and HP EliteBook 840 G9; exploring their performance with regards to processors and memory, analysing differences in screen resolution, discussing physical design elements, evaluating pros and cons regarding ports and connectivity options, before finishing off with discussion on pricing.
Performance: Processors and memory
Taking a deep dive into performance metrics, the Dell Latitude 5430 and HP EliteBook 840 G9 both have robust engines under their hoods. Powered by high-performance processors like Intel's i5 and i7 chips, these laptops can handle complex applications with ease.
Whether it's multi-tasking between various business apps or crunching numbers on vast data sheets, users experience seamless navigation without any annoying lag times. Memory capacity is another decisive element in laptop performance.
The Dell Latitude hits hard with options up to 16GB DDR4 RAM while the HP EliteBook counterstrikes providing configurations that go as high as 32GB DDR4 RAM, amplifying multitasking capabilities even further for power-hungry professionals.
With this level of processing speed and memory allocation, both these models are true workhorses ready to tackle any professional challenge thrown at them.
Display: Resolution differences
High-resolution displays offer sharper and more detailed images. The Dell Latitude 5430 comes with a screen resolution of 1366 x 768 pixels, providing clear visibility and vibrant colors.
On the other hand, HP EliteBook 840 G9 boasts an impressive Full HD (1920 x 1080) display which will certainly be appreciated by users who work on graphic-intensive tasks. It has been observed that high-resolution screens can significantly improve productivity as they enable you to see more content at once without eye strain.
Resolution differences between these models have a direct impact on visual comfort, task efficiency, and overall user experience.
Design: Physical appearance
Dell Latitude 5430 and HP EliteBook 840 G9 both sport sleek designs targeted towards the business professional. The Dell Latitude boasts a durable aluminum casing that comes in brushed metal or black paint finish, adding a touch of class while safeguarding against everyday wear and tear.
It weighs just around 1.36 kg making it light to carry around.
On the other hand, the HP EliteBook wears an all-aluminum chassis offering robustness along with aesthetic appeal. With minimal detailing on its surface paired with silver finishes, the elegant design conveys professionalism perfectly fitting for corporate environments.
Yet at approximately 1kg, it's thinner and lighter compared to its competitor.
Ports and connectivity: Pros and cons
Inspecting the ports and connectivity options, we can see that both the Dell Latitude 5430 and HP EliteBook 840 G9 offer an impressive range. But there are differences too. The Latitude has a USB Type-C port, which doubles as a charging port, three USB-A ports for peripherals, an HDMI slot for external displays, and an Ethernet jack for wired internet connection.
However, its compact design lacks a SD card reader which photographers or those transferring large files might miss. Conversely, while the EliteBook also provides ample connectivity with two USB Type-C (Thunderbolt), two USB-A ports, one HDMI port and even a headphone/mic combo jack it falls short with no Ethernet option requiring users to depend on wireless net access or use of additional dongle – something that may not always be convenient in every setting.
There's no clear winner here — it all boils down to individual user needs.
Pricing and final thoughts
Dell Latitude 5430 and HP EliteBook 840 G9 balance quality features with cost-effective pricing. Dell offers a slight edge in affordability, reflecting the company's consistent effort to give their business consumers more bang for their buck.
HP, on the other hand, finds its strength in providing premium features at a price that isn't far off from Dell's offerings. Both models prove that excellent performance doesn't always have to come with an exorbitant price tag!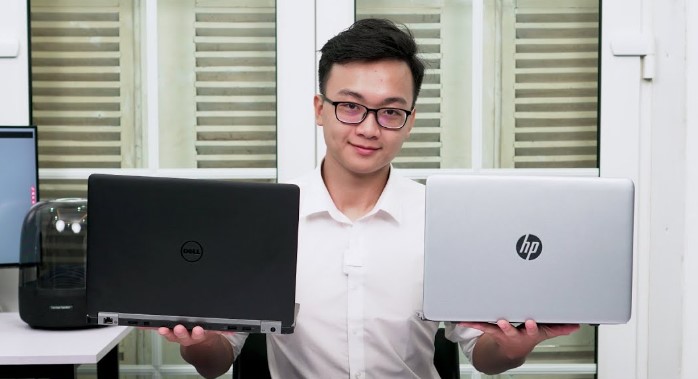 Dell Latitude 15″ (E5570) vs HP EliteBook 840 G4 1GE40UT 14″ (1GE40UTABA)
Let's delve into the stark differences between Dell Latitude 15″ (E5570) and HP EliteBook 840 G4 1GE40UT 14″ (1GE40UTABA), comparing their specifications, Amazon descriptions and summarizing their crucial features.
Laptop dimensions and specifications
Understanding laptop dimensions and specifications is a critical step in choosing the right device. With Dell Latitude 15″ (E5570) offering a greater diagonal screen size, users get an expansive workspace to run multiple apps side by side or see more of their project layout on-screen.
The slightly smaller HP EliteBook, however, provides better portability as it can easily fit into most backpacks due to its compact size.
Specification-wise both models offer powerful components under the hood. Dell's Latitude E5570 comes with Intel Core i7 and Radeon GPU for smoother graphics rendering. In contrast, the HP EliteBook 840 G4 boasts an impressive Intel Core i5 processor and robust integrated graphics power that offers speed for multitasking or running heavy-duty applications smoothly.
Precise knowledge of these details ensures consumers make informed decisions based on functionality needs rather than brand name alone.
Amazon.com descriptions
Browsing through Amazon.com quickly reveals the distinct traits of both Dell Latitude and HP EliteBook. The platform offers a wealth of resources and product descriptions that aid in making an informed purchase decision.
Descriptions on Amazon.com illustrate how Dell focuses on establishing Latitude as an innovative, ergonomic force within the business laptop market. The site emphasizes its build quality, high-grade internals, impressive longevity, versatility with advanced features like touch screens and convertible forms.
Meanwhile, HP EliteBook's description on the same site shows a strong focus on robust performance complemented by rigorous security standards – pushing forth aspects such as multi-layered security solutions and customizable components that adapt to various workloads for enhanced productivity.
Both manufacturers have their unique selling propositions well documented to cater to different user demands via these descriptions found conveniently under each listing at Amazon.com.
Comparison summary
The Dell Latitude and HP EliteBook have stunning similarities but noticeable differences as well. While they both promise speed, efficiency, plus durability, significant features differentiate them.
For instance, the Dell Latitude stands out with a convenient 2-in-1 feature boasting versatility while still delivering on performance. On the flip side, the HP EliteBook shines with enhanced connectivity options solidifying its reputation for robust business-driven solutions.
However, both brands offer a variety of models each echoing distinct perks to cater to various consumer needs and preferences in matters specs, design and pricing among others aspects noted during our comparison study.
Read also: Lenovo Vs Dell Vs Hp Laptops 2023: Which Laptop Brand is Better?
Dell Latitude 7330 vs HP EliteBook 840 G9: Which is better?
Both the Dell Latitude 7330 and HP EliteBook 840 G9 have their own unique strengths, but which one truly reigns supreme in the battle of high-performance laptops? Join us as we delve into a detailed comparison of display features, performance capabilities, and pricing options to help you decide.
Stay tuned!
Display and resolution comparison
Dell Latitude 7330 and HP EliteBook 840 G9 both feature impressive display abilities. The former flaunts a vibrant 13.3″ Full HD (1920×1080) resolution anti-glare screen that offers deeper contrast ratios and rich color reproduction.
Meanwhile, the latter comes equipped with a slightly larger 14″ Full HD (1920 x1080) resolution screen providing wider viewing angles for users.
However, there's marked variance in their visual performances when we delve into its details. Dell Latitude's anti-glare finish cuts down on disruptive reflections and maintains visibility under varying light conditions – beneficial for those who are constantly on the move or work outdoors frequently! Contrarily, HP has opted to use IPS technology on its Elitebook series which guarantees consistent colors at any angle – ideal for collaborative settings or creative tasks where accurate color representation counts!
Dell Latitude vs HP EliteBook: Which series is better?
In this section, we'll analyze different models and features from the Dell Latitude and HP EliteBook series to ascertain which comes out on top.
Different models and features
The Dell Latitude offers a range of models, each with unique features aimed at meeting varying user needs. The Latitude 3330 caters to education and small business environments with its budget-friendly pricing and durable design.
On the high end, we have the Latitude 9510 delivering unprecedented battery life for an all-day work schedule along with AI-based productivity enhancements. Switching gears to HP EliteBook series, it stands out due to its robust security features and sleek designs targeted towards mobile professionals.
A popular example is the EliteBook 840 G7 which showcases transformative collaboration tools for remote or office work scenarios while promising an exceptional viewing experience through its anti-glare screen technology.
Dell Latitude 5430 vs HP EliteBook 840 G9: Which is the best business laptop?
In this section, we'll dive into the specifics of each laptop to determine which model stands out as the best business laptop, considering their target audience and price point.
Target audience and pricing
The Dell Latitude 5430 and HP EliteBook 840 G9 cater to a similar market sector — the business user. Professionals, students, or anyone seeking a sturdy laptop for daily use may find these models appealing.
Both manufacturers have produced devices meant to handle everyday productivity tasks with ease while offering strong performance.
Cost-wise, there's considerable range between the two laptops depending on the specific configurations chosen. Generally speaking, Dell tends to price its Latitude models slightly lower than HP does for its EliteBook series.
It's critical that potential buyers consider their individual needs and preferences when evaluating laptops within this price bracket as well as what they are willing to invest in their next device purchase.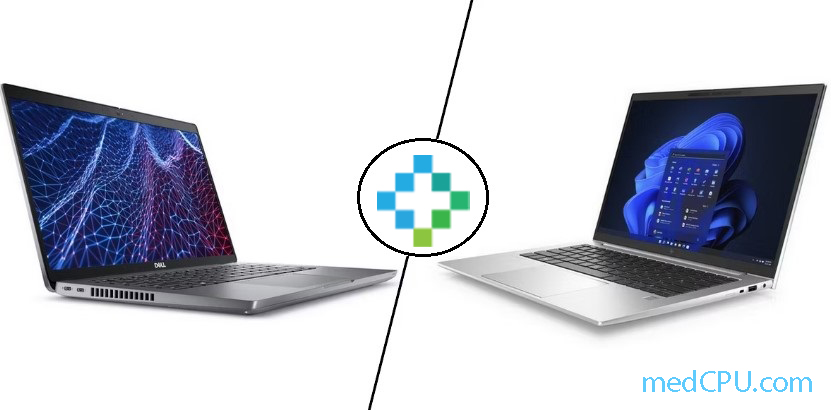 HP EliteBook 840 G7 vs Dell Latitude 7410: Which one to choose?
Exploring the pros and cons of HP's EliteBook 840 G7 and Dell's Latitude 7410, we delve into their features and functions to help you make an informed choice. Let us guide you through this comparison so you can recognize which laptop perfectly suits your computing needs.
Continue on to uncover more about these business-grade devices!
Features and functions comparison
Both the HP EliteBook and Dell Latitude pack a punch when it comes to features and functions. The EliteBook is known for its robust security features, which include an IR camera, fingerprint sensor, and HP Sure Start Gen5 BIOS protection.
Moreover, its BrightView technology ensures vibrant display usual in video conferences or watching movies. On the other hand, Dell's Latitude series has a 2-in-1 function that provides versatility for users who want both tablet and laptop functionality.
It also boasts of Wi-Fi 6 capabilities for faster connectivity speeds while maintaining impressive power with Intel's U-series processors. Both brands offer compelling reasons why they should be your go-to business computer.
HP EliteBook 850 G8 vs Dell Latitude 5530: Which is better?
Plunging into the vast realm of premium, business-grade laptops, two models clasp attention – HP's EliteBook 850 G8 and Dell's Latitude 5530. Both these machines exhibit robust performance with Intel's latest Tiger Lake processors under their hoods.
In terms of graphics, our investigation reveals that both laptops sport impressive visuals. The integration of Intel Iris Xe Graphics creates a captivating display on both screens.
However, the 15.6-inch screen size in HP EliteBook packs more pixels than its Dell counterpart's 14-inch display.
Shifting focus to durability and design aesthetics, we see divergent paths illuminated by these brands. The aluminum-clad chassis of the HP EliteBook sends forth luxury vibes while sheer sturdiness is embodied flawlessly in Dell Latitude's carbon fiber body.
Next up on our comparison regime is battery life – a crucial deciding factor for many professionals choosing a laptop for 'on-the-go' operations. Our evaluation highlights an edge for latitudes as it manages to squeeze out at least an hour or two more from its power source compared to the competition.
Conclusively though based solely on specifications and user reviews without any potential personal preference considered – some sway towards HP's vivid visual treat; others laud Dell latitude for longer functionality between charging intervals.
Irrespective of minor strategic advantages held by either model over another area- indisputably Premium Performance remains inherent in both these formidable machines.
Conclusion
Selecting between Dell Latitude and HP EliteBook primarily comes down to individual preferences and needs. Both series offer their distinct advantages with exceptional performance, design, and features that cater to different audiences.
Therefore, the ultimatum depends on your unique business or personal requirements from a laptop. Make sure to thoroughly evaluate these aspects before making your final purchase decision!
FAQs
1. What are the key differences between Dell Latitude and HP Elitebook?
Dell Latitude often offers a wider range of product configurations, whereas HP Elitebook stands out for its punchier display colors.
2. Which is more durable: Dell Latitude or HP Elitebook?
Both Dell Latitude and Hp Elitebook laptops undergo rigorous quality tests; however, their durability depends on specific model features.
3. Which provides better battery life:Dell Latitude or HP EliteBook?
Battery life can vary greatly from model to model, but generally both lines offer competitive battery performance up to 8-12 hours.
4. Is the price of the Dell Latitude similar to that of an HP EliteBook?
The prices can vary significantly depending on specifications and models, though they are typically similarly priced at base levels.
5. Can I game with a laptop from either series – Dell latitude or Hp elite book?
The gaming potential may not be optimal in any general-purpose business laptop such as these two series since they lack dedicated graphics hardware required for intensive games.
Video: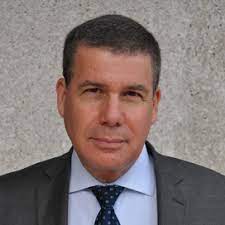 Eyal Ephrat serves as the co-founder and CEO of medCPU.com, where technology is making significant strides in the field of medicine. Through his experience in purchasing PC and laptop equipment and various other tech products, Eyal Ephrat contributes valuable insights to medCPU's mission.