There are many excellent, above-par performance gaming monitors on the market today. For most of us, choosing the best one becomes a herculean task. That is why we tried to limit your options to an Alienware 240hz gaming monitor. And the Alienware aw2518hf deservedly earned a spot among the best 240hz gaming monitors due to its outstanding performance with the most recent video games. MedCPU will review the Dell Alienware AW2518HF: 1080p 240Hz freeSync gaming monitor in this article.
Overview Alienware AW2518HF
Alienware has entered the gaming accessory market with the release of the Alienware 25 Gaming Monitor AW2518HF. The Alienware 25 AW2518HF, like all Alienware products, combines impressive build quality and gamer-centric features in an appealing design that is sure to keep gamers interested.
Among the features that will keep you glued here are the 240Hz refresh rate, support for AMD Free-Sync technology, and a low 1ms response rate. The AW2518HF checks many (if not all) of the boxes that pro-gamers look for in a display, especially those who play fast-paced competitive multiplayer games.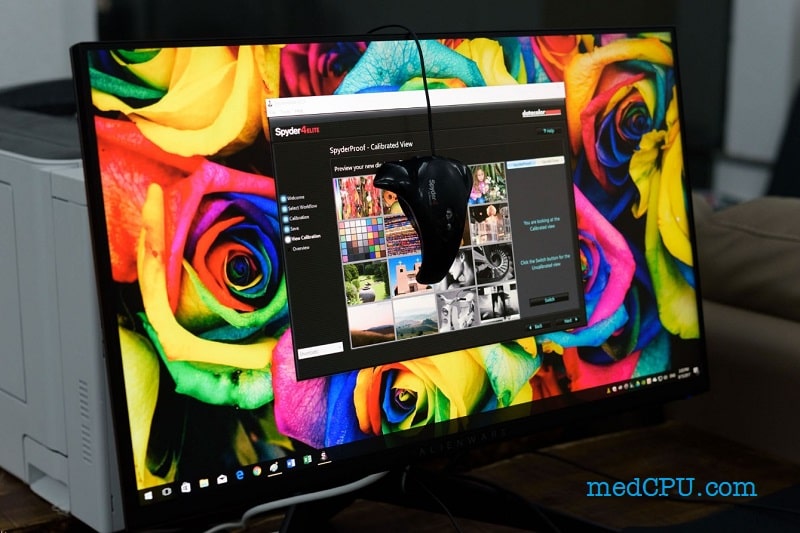 Alienware AW2518HF specs
The Alienware 25 gaming monitor – Aw2518hf has some great features, including:
240Hz refresh rate: When you're focused on the action, frames don't stutter or break, resulting in smoother gameplay with a fluid feel.

1ms response time: Input lag is virtually eliminated, providing even better image quality and a smooth gaming experience.

To achieve consistent frame rates and smooth gameplay at high resolutions, AMD Radeon FreeSync technology eliminates blurred moving objects and minimizes display tearing.

G-SYNC support for true 4K gaming: support enhances gaming by synchronizing displays and graphics cards to maximize frame rates.

FreeSync: Gamers may experience the benefits of adaptive syncing, such as less screen tearing and stuttering, as well as smoother frame rates and less input lag, with FreeSync. The graphics hardware in the system decides the best refresh rate to use with FreeSync for optimal performance.

Supports Windows 10 Game Mode:This tool allows you to fine-tune your GPU and CPU settings for the best gaming performance.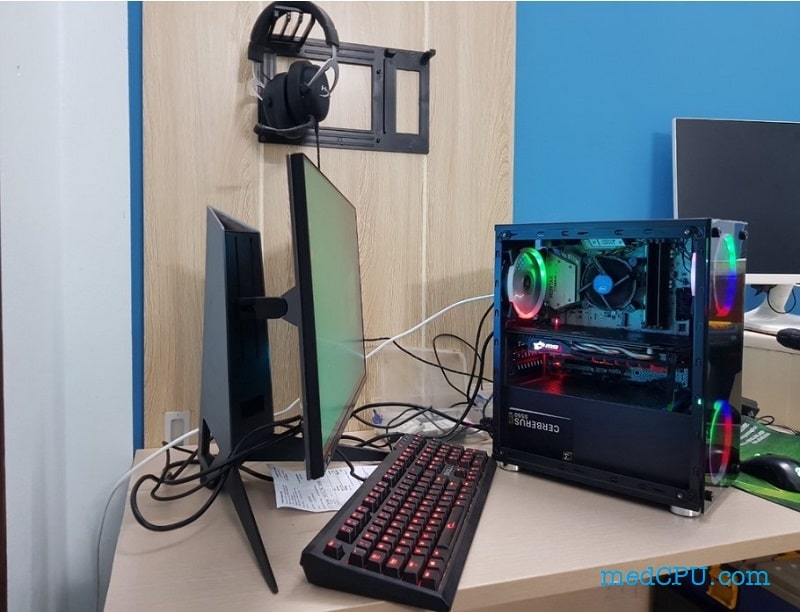 | | |
| --- | --- |
| Screen Size | 24.5-inch |
| Resolution | 1920×1080 (Full HD) |
| Panel Type | TN |
| Aspect Ratio | 16:9 (Widescreen) |
| Refresh Rate | 240Hz |
| Response Time | 1ms (GtG) |
| Adaptive Sync | FreeSync (48Hz-240Hz) |
| Ports | DisplayPort 1.2, 2x HDMI 2.0 |
| Other Ports | 4x USB 3.0, Headphone Jack |
| Brightness | 400 cd/m2 |
| Contrast Ratio | 1000:1 (static) |
| Colors | 16.7 million (6-bit + FRC) |
| VESA | Yes (100x100mm) |
Performance
There are no tools required to set up the Alienware 25 Gaming Monitor AW2518HF. They provide an extremely responsive gaming experience and will offer you a significant competitive advantage. There is AMD FreeSync adaptive sync technology. There is no evidence of screen tearing, and the Alienware AW2518HF performs admirably overall.
The fact that the Dell AW2518HF 240Hz gaming monitor has the normal 1920×1080 resolution and a TN panel is a deal breaker for most customers. With only 3ms of undetectable latency, the Dell AW2518HF's input lag performance is perfect. The 1ms GtG pixel reaction time removes visible trailing behind fast-moving objects, but such rapid response time is now also possible on IPS panel displays.
If you have a FreeSync-compatible graphics card, you can sync the Alienware AW2518HF's refresh rate to it. This enables a dynamic refresh rate, which eliminates screen tearing and stuttering without increasing input lag much. When utilizing a suitable NVIDIA graphics card (GTX 10-series or newer), FreeSync works flawlessly.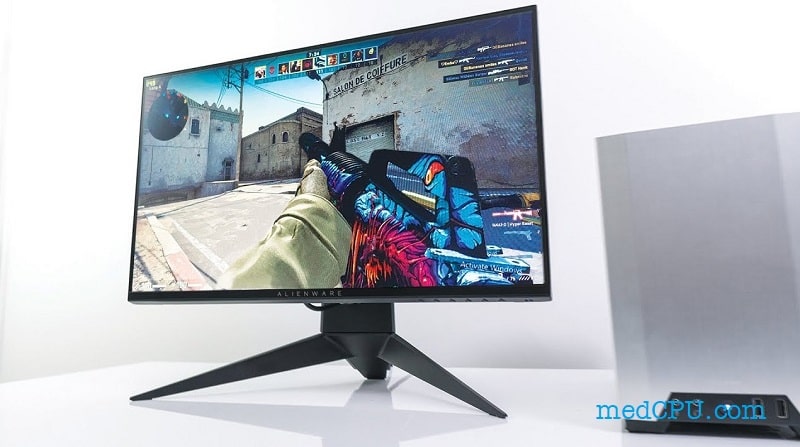 >>> Read more: Razer Laptop Vs Alienware: Which Laptop Is Better?
Design
The AW2518HF is black and silver in color. The AW2518HF appears subdued in comparison to other gaming monitors in the same price range, but the aggressive angles on the neck and stand make it evident that this is no average business monitor.
There are three LED lines around the back of the screen, as well as an Alienware logo, which can be illuminated and programmed to display a variety of colors via the AlienFX technology. All of the ports are buried along the monitor's underbelly. A power connector, a DisplayPort, a line-out audio port, a USB port, a headphone jack, three USB 3.0 ports, a USB upstream port (for connecting the monitor to your PC), and HDI are included. In terms of ports, this is a respectable selection, albeit earlier connectors, such as DVI, are lacking.
Alienware 25 AW2518HF Image Quality
Dell understands what constitutes a high-quality screen. It is well-known for its high image quality and visual clarity. The TN panel may not provide the same amount of vivid color as IPS and VA panels, but it is still a good option.
The Alienware 25 Aw2518hf monitor will not cause many issues for a competitive gamer. The measured contrast ratio fell short of the specification's goal of 1,000:1, but the brightness performance was flawless, peaking at around 400-nits with consistent and uniform luminance.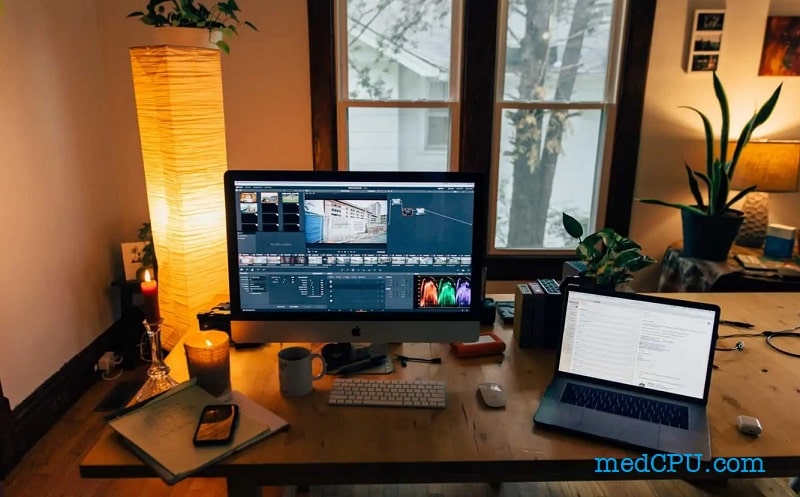 Pros and Cons of Alienware 25 AW2518HF
Pros:
Comes complete with accessories, cables, and a stand

Standard 16:9 aspect ratio

Low blue light technology is easy on the eyes

240Hz refresh rate and 1ms response time

Has an HDMI port.
Cons:
There will be no curved display.

It is pricey.
Bottom line
The Alienware 25 AW2518HF is an amazing gaming monitor that looks and performs similarly to previous Alienware devices. If you enjoy playing online games where rapid reflexes can alter the course of a match, the high refresh rate and low response time make for an ideal gaming display. We only wish its maximum resolution was higher, but there are options such as the Alienware AW3420DW and the AOC CU34G2X.
The Alienware 25 Gaming Monitor AW2518HF is among the best in its category for design, fantastic performance, and good gaming capabilities, and it's easy to suggest for gamers and pro-creatives alike. Again, the Alienware 25 AW2518HF's small size and weight make it a perfect companion for e-sports players who want to travel with a reliable gaming display.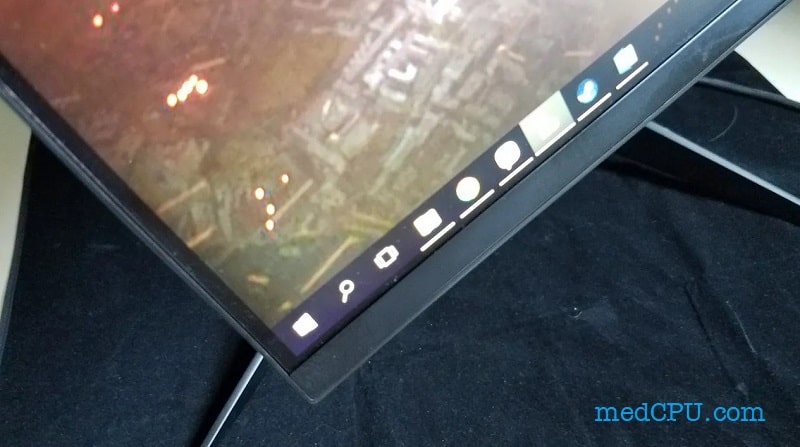 >>> Read more: How Much Does It Cost To Build A Gaming Pc?
FAQs
Alienware 25 AW2518HF price
The Dell Alienware AW2518HF is normally priced around $330. Instead, at that price point, we strongly recommend the ViewSonic XG2431. It boasts an IPS panel that is just as quick as the previous model, but with considerably better colors and wider viewing angles. It also has an outstanding backlight strobing implementation. If all you need is a simple 240Hz gaming monitor, the Dell S2522HG with an IPS display costs only $250.
Is the Alienware 25 gaming monitor AW2518HF worth it?
Yes. The Alienware 25 Aw2518hf monitor boasts a 2560 x 1440 IPS display with a refresh rate of 144Hz. It features four speakers on the rear of the monitor. It's a fantastic gaming monitor with good components and sound. The cost is a tad high, but it's still a good deal for what you get.
Is there a blue light filter on the Alienware monitor?
The Alienware AW2518H lacks a blue light filter. The Alienware AW2518H-PUR2, on the other hand, has the same configuration as the Alienware AW2518H-PUR, which does contain a blue light filter. The AW2518H also offers a 24-inch IPS display with a 1920 x 1080 resolution. The AW2518H-PUR has a 25-inch IPS display with a resolution of 1920 x 1080.
Conclusion
Overall, the Alienware AW2518HF 25 is an excellent display. It has a quick response time, a Free-Sync Compliant GPU, and G-Sync compatibility. It's ideal for gamers of all skill levels. Do you have a lot of money? The Dell Alienware 25 inch AW2518HF gaming monitor is a good choice. You are already future-proofing your games.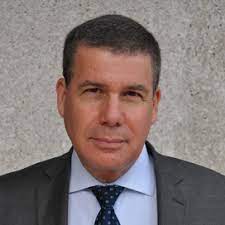 Eyal Ephrat serves as the co-founder and CEO of medCPU.com, where technology is making significant strides in the field of medicine. Through his experience in purchasing PC and laptop equipment and various other tech products, Eyal Ephrat contributes valuable insights to medCPU's mission.