Acer vs Dell is two options that have left you undecided about which brand of laptop to purchase. Despite seeking advice from friends, relatives, and consultants, you are still uncertain about the product to buy. If you find yourself in this situation, let me assist you with a detailed article below. We will provide you with a comparison based on our actual experience of using both Acer and Dell laptops for 2 years, aiming to offer the best advice. Let's dive in.
About Acer Laptops
Acer is a well-known brand for making laptops of high quality and affordable prices that can be used for any purpose. Acer is one of today's most versatile brands because of its huge product range.
This brand has decided to target customers who have a low to medium budget. This can sometimes mean that Acer machines are less quality than premium alternatives from other brands.
Acer machines can be considered value for money when price and features are taken into consideration.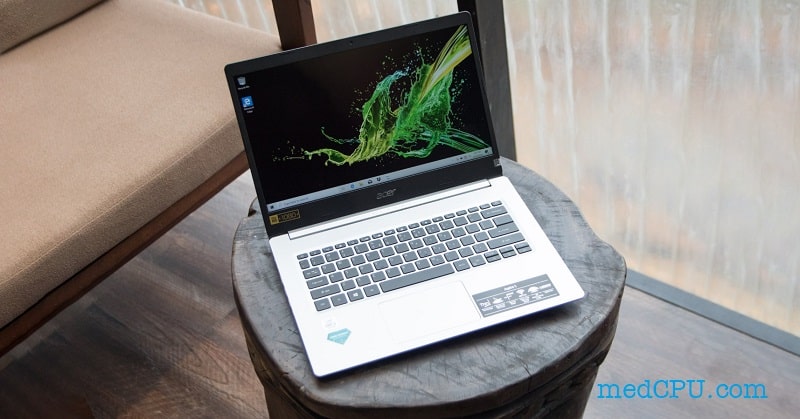 Pros & Cons Of An Acer Laptop
Pros:
There are many affordable options that will fit any budget.
The best value-for-money laptops
Acer's Predator gaming laptops are priced lower than some more expensive brands, but they still compete with larger gaming laptop brands.
Acer's range of laptops for businesses offers increased battery life and portability.
Cons:
Customers have reported durability problems that only appeared a few months after purchase.
Customers have complained about poor customer service and technical support.
A low price can come with compromises in the performance and quality of components.
Some models at the lower end have performance issues.
>>> Read more: How to choose between Asus Vs Acer Laptop?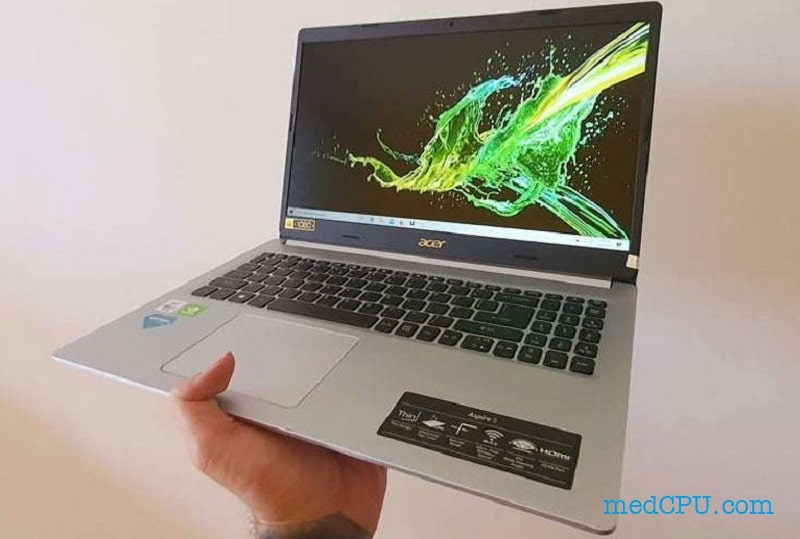 About Dell Laptops
Dell is a household name and a significant player in the business world. Many workplaces use Dell laptops and desktops to supply their employees.
Dell laptops are a premium brand that sits at the top of the market. With this higher price comes amazing innovation and performance as well as a better build standard.
Additionally, Dell's Alienware range has been praised by consumers as the best gaming laptops on the market. This is what the brand will be focusing on in 2021.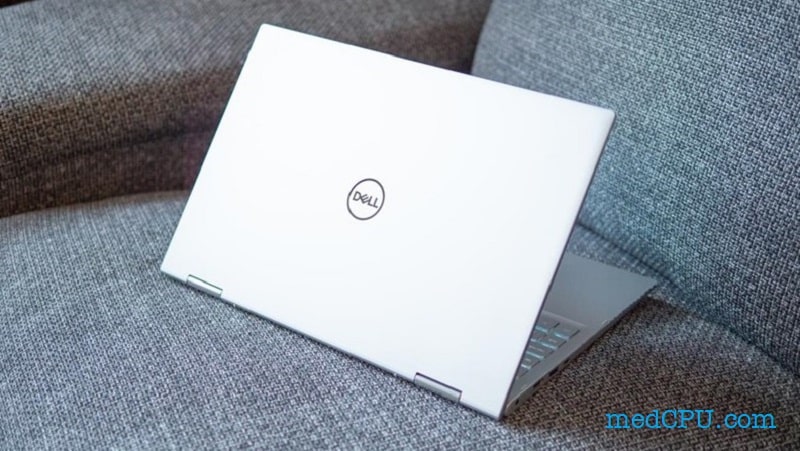 Pros and Cons of A Dell Laptop
Pros:
Users often claim that Dell's Alienware gaming laptop is the best on the market.
Engagement in sustainability and climate change
Excellent customer support systems for users
Innovation and sleek design are the key ingredients.
Wide range of laptops
Cons:
Premium features are more expensive than what many laptop brands offer standard.
Models at lower prices don't have an eye-protecting coating and emit more blue light. This is terrible news for your eyesight.
Sometimes, the build quality on Dell's lower-priced machines is not as good as that of cheaper brands.
Low-price options may have shorter battery lives than other brands.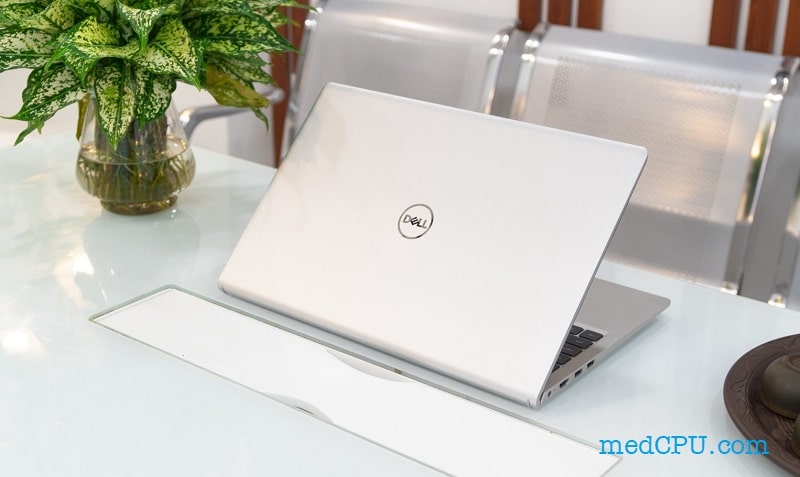 Comparing Acer vs Dell Laptops
Design & Construction (Build quality)
As with all laptop brands, the better the quality of the design and construction will be. This is why Acer's low-cost range comes with lower build quality.
Despite that, Acer won the iF Design Award for 2021 for their Porsche Design Acer Book RS model and their ConceptD 3 Ezel Model, Red Dot Design Award 2018 for, VGO, C2 Series, VL7 Ultra HD Series, and RGO. The hinge offers six convertible modes, lightweight features, and a sleek design.
Dell, on the other hand, is known for its outstanding design and construction. Dell has been awarded various awards in the design field, including six Red Dot Awards for the Top Design Quality and Ground Breaking Design categories.
Acer is second in build quality behind Dell. This is due to the higher use of premium materials and the associated costs for customers.
There have been many customer complaints about Dell's poor quality control and build quality in recent years.
Hardware & Parts
A number of Dell laptops feature superior hardware options and components. These include Intel and AMD processors as well as high-output video cards and HD-integrated graphic cards. For more expensive models, Dell offers quad-core processors as an alternative to the standard dual-core.
The build quality of Dell's lower-cost models is not well-known. The cheaper plastic models look less sleek than the metal versions and don't offer the same eye-protecting screens as higher-end laptops.
Acer models with higher prices do have similar components to Dell models. However, Acer models are made to be affordable for those who have a smaller budget. There is a tradeoff in the hardware and materials used in Acer machines.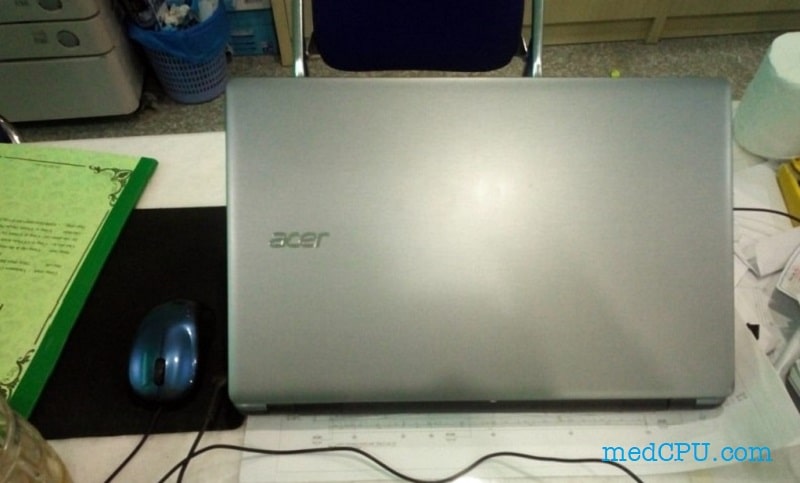 Display
Dell has put a lot of effort into the display capabilities of their laptops. Dell's XPS 15 model has the most striking display, with InfinityEdge Anti-Reflective 500 Nit Display. This allows for more excellent brightness and clarity.
Dell's Alienware range designed for gaming has been optimized for display quality to provide a complete experience. They can also offer a 360Hz refresh speed and the most recent NVIDIA(r) graphics technology.
This allows users to enjoy the most complex and technologically challenging computer games without compromising on graphics.
Acer can offer good display options within their budget. Acer's ConceptD range laptops have touchscreen capabilities and a display size anywhere between 10 and 15 inches, depending on what you need. Acer's Swift 7 model boasts a 92% screen-to-body ratio, which is an industry record.
Acer laptops can experience problems with picture freezing, jumping, and discoloring. Although those with the necessary knowledge can fix these problems, they are less durable than Dell.
Innovation
Acer is committed to innovation as a brand. Acer Swift 7 is their most innovative product to date. It's the thinnest laptop available in 2021. It is only 2 pounds in weight and measures 0.39 inches thick.
While Acer is more innovative in aesthetics than Dell, Dell's innovation focus is more on the performance aspects. Dell's innovations have been focused on laptop speed and clever cooling solutions to avoid overheating.
Once again, Dell can also offer an unbeatable level of innovation, especially across their Alienware range.
Gaming laptops
Both companies make high-quality gaming laptops.
It is one of the fastest classified laptops, with faster speeds, highest performance, and lightweight. The Dell Alienware Area 51m would make a great match.
The difference between the two processors is their clock speeds. Triton clocks in at 2.4GHz while Dell clocks in at 5.0GHz.
This speed is great for gaming. This is where Alienware excels. Turbo Boost 2.0 is what makes these laptops clock at much higher speeds.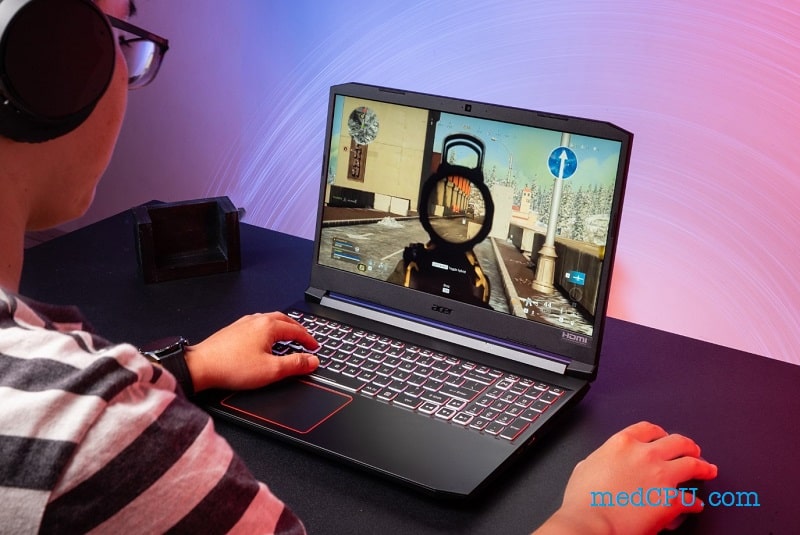 Gaming laptops must have power and speed. Acer produces lighter gaming laptops, while Dell tends to make lighter ones.
The Acer Triton 900 weighs in at 4kgs, and the Dell Alienware Area 51M weighs in at 2.3kgs. This is a clear indication of where to go if you're looking for a lightweight gaming laptop.
Because it is challenging to combine speed and durability in one device, lightweight devices are great for gaming laptops.
Both brands offer great graphics. The 32GB RAM of the Triton 900 is equivalent to 64GB for the Alienware Area model. This is quite impressive, and Alienware may be the right choice for you if you are looking for the best.
>>> Read more: Best gaming laptops under $2000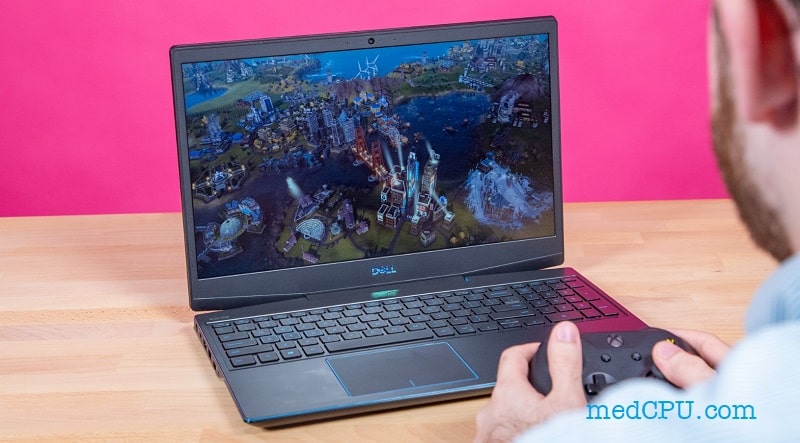 Components
Acer uses many of the same components as other brands. The cheaper machines will have a dual-core processor.
Quad-core will be preferred when the price range reaches $500.
The sizes of the displays are similar to those of other brands. Acer seems more inclined to use backlight and LED screens over LCD. Even at the lowest price point, most laptops from Acer are fully HD-ready.
Acer opts for a 4-cell battery, while Dell chooses a 3-cell. This means that Acer's battery life is not as good.
Dell laptops are often more expensive than other laptops in the same price range.
The increase in size is not significant enough to make you choose Acer over Dell. This could be more important when you buy a laptop with a lower budget since Dell displays aren't always HD at this size.
The price range of the laptop will determine which processors Dell uses. Acer's dual-core processors are what Dell uses in its low-price range. However, these processors change to quad-core once the laptop is priced at $500. All of the top-of-the-range processors are used in the best Dell laptops.
Business Laptops
Over the past decade, Dell has been a trendy business solution. They are great for factories and offices because of their reliability and hardiness.
Although Dell is committed to providing business solutions, many of its options are large and heavy. They are not the best choice for business people who travel with laptops or work on public transport.
Many users feel that the advantages of Dell's increased business range are greater than the disadvantages.
Acer's ConceptD business range of laptops offers many options for modern business people. Many users report that Acer laptops are not very portable due to their fragile nature.
If you are searching for a laptop brand for business, you will need to decide whether you want a heavier, more durable laptop or lighter and can be more easily damaged.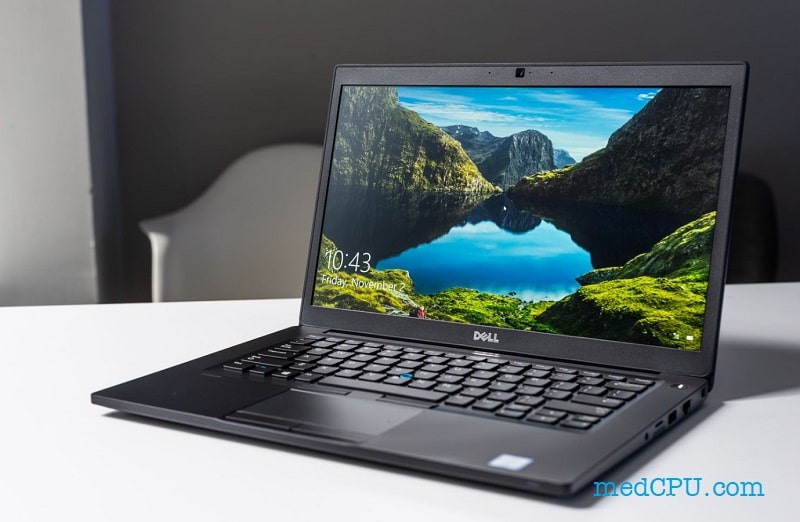 Product Variety
Acer offers many notebooks in a variety of laptop models, as I mentioned earlier. There are models for every category, including convertibles, Chromebooks, and Windows laptops.
Acer laptops are affordable laptops, so you don't have to break the bank tight on cash.
There are many options available from Dell. You can trust them to make the right laptop for you. The company has proven again that it can produce high-end, powerful machines with the introduction of the XPS models.
The Alienware models are also high-end gaming machines that professional gamers will love. These models have a lot of great features and components that make them an impressive choice in the gaming industry.
Customer Support
Acer has an excellent customer support system, with customer service representatives and a section called Support on their website. However, many customers are not satisfied with the poor customer service.
Acer offered an alternative solution by providing higher-level support at an additional cost to users. Acer customers are disappointed because they expect excellent tech support when buying a laptop.
Dell, however, provides a dedicated customer support representative for every customer query at no cost. Users can expect to speak with one person to resolve their problems rather than being transferred from one department to another.
Battery Performance
The longer your work hours, the better the battery performance. If you work for long hours, you will need a longer-lasting battery. You can see which one best suits your needs.
Acer laptops almost all come with 4-cell batteries. These laptops will provide a more stable battery performance and last longer than Dells. What is the secret?
Dell typically uses 3-cell batteries for their laptops. This means that the battery life expectancy of the Dell is not as high as the Acer.
Pricing
The pricing is what allows you to decide whether or not to purchase a product. It varies most of the time, but we have seen exceptions. People love products that are within their budget. However, Dell is a more expensive brand than Acer.
Acer will not let you down when it comes to affordability. There are many products that you can choose from, which in addition to being beautiful and feature-packed, will not cost much. No matter your budget or price range, there is a laptop that will meet your needs.
While there are many price points for Dell laptops, Acer is more affordable. Although most of the laptops from Dell are more expensive than those made by other brands, they offer many great features and attributes that make them worth it.
>>> Read also: Dell vs Lenovo laptops: Which is better for you?
Some Great Dell Laptops
Latest Dell Inspiron 3000 Laptop, 15.6 HD LED-Backlit Display and $499.00
Dell XPS 2in1 9310, 13.4 inch FHD+ Touch Laptop, Intel Core i7-1165G7, $1799.99
Latest product (2021) DELL Inspiron 15 3000 PC Laptop, 15.6″ HD Anti-Glare $469.00
New Genuine Inspiron 11 13 14 15 Laptop Charger 45W (watt) Slim AC
Product of 2021 Flagship Dell Inspiron 15 3000 3505 Laptop Computer 15.6" HD and $509.00
Latest Dell Inspiron 15.6″ HD Business Laptop Intel 4205U, $649.00
Some Great Acer Laptops
Acer Aspire 5 Slim Laptop, 15.6 inches Full HD IPS Display, $364.99
Acer Aspire 5 A515-55-56VK, 15.6″ Full HD IPS Display, 10th Gen Intel, $549.99
Acer Swift 3 Thin & Light Laptop, 14″ Full HD IPS, AMD Ryzen 7 4700U, $659.99
Acer Nitro 5 Gaming Laptop, 10th Gen Intel Core i5-10300H, NVIDIA GEF, $729.99
Acer Chromebook Spin 311 Convertible Laptop, Intel Celeron, $269.99
Acer Aspire 1 A115-31-C2Y3, 15.6″ Full HD Display, Intel Celeron N402, $288.95
Acer Aspire 3 15.6″ Full HD 1080P Laptop PC, Intel Core i5-10, $479.00
FAQs
Which one is better Acer, or Dell?
Both companies offer a wide range of laptops and products to suit every budget. Dell has a better reputation for overall quality and better customer service.
Why is Acer cheap?
Acer's affordability is because the company sells many products at a much lower price, and also has fewer manufacturing processes. For example, Acer laptops are made with a single metal chassis as opposed to the double-metal chassis found in Dell laptops.
Since Acer laptops have a more economical production process, they sell for a lower price. Because they have a smaller budget for research and development, they tend to have fewer features but offer more bang for the buck.
Dell Inspiron 15 Vs Acer Aspire E15, Which Is Better?
The Dell Inspiron 15 laptop is a great competitor for the Acer Aspire E15. The Dell 15 is larger and heavier than the Acer, but it has a better battery life and more memory and storage capacity. Choosing between the Dell Inspiron 15 or the Acer Aspire E15, which one will fit your needs better? Acer and Dell are both competing on the laptop market, and Dell is one of the largest providers of laptops worldwide.
What types of software do an Acer laptop come with?
Acer laptop comes with free Acer Care Center software. In this program, you can register your laptop, send emails, and contact tech support. Additionally, the software has a built-in virus scanner and a defragmentation program to keep your laptop running smoothly.
Acer makes every effort to ensure that you have no problems with your laptop. The Acer Care Center gives you the tools needed to keep your computer running smoothly.
How do I find the serial number on my laptop "Dell"?
Dell has tried to differentiate themselves from their competitors with an eye for detail. In order to locate the serial number on a Dell, you'll have to find the barcode on the rear of the computer under the battery. To access this barcode, remove the battery and then lift up the battery door.
Conclusion
If you are searching for a laptop for day-to-day tasks, the Acer laptop is good enough. If you are looking for a laptop for gaming or more intensive work, the dell is recommended.
If you're on a budget and need laptops that can last long without making too much noise, then buy an Acer laptop. But if you are willing to spend money on a top-of-the-line laptop, then go for the dell.
We hope this article has helped you out, whether you're considering buying a new laptop, or just want to find out more about Acer vs dell laptops. If you have any questions, don't be afraid to get in touch with us. We would love to hear from you.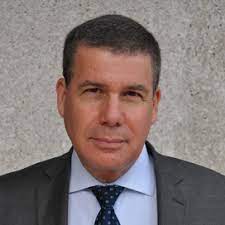 Eyal Ephrat serves as the co-founder and CEO of medCPU.com, where technology is making significant strides in the field of medicine. Through his experience in purchasing PC and laptop equipment and various other tech products, Eyal Ephrat contributes valuable insights to medCPU's mission.