A 15-inch or 17-inch gaming laptop? That is a tough question with no easy answer. However, most people would say that the bigger the better. The higher resolution displays of the 17-inch laptop allow for more screen real estate and provide an immersive gaming experience.
With that said, most people find that most laptops already feel hefty and the larger dimensions of the 17-inch laptop make it somewhat unwieldy.
This article will compare the differences between 15 Inch Vs 17 Inch Laptops to help you make your decision.
15-inch Gaming Laptops
The best gaming laptops for 15 inches offer convenience and portability. These laptops are lightweight and easy to transport.
However, 15-inch gaming laptops with affordable screen panels can have expensive display panels. The small chassis makes it difficult for high-performance components to cool down quickly.
17-inch Gaming Laptops
The best gaming laptops with 17-inch displays offer a better display and a bigger screen. Because large panels are easier to produce, they are more affordable. They also have more space, which allows for better cooling systems.
However, affordable gaming laptops 17 inches are heavier and bulkier than smaller models. This is why you should consider this when you travel with your gaming laptop.
Comparing 15-inch Vs 17-inch Gaming Laptops
Specs Comparison
| | | |
| --- | --- | --- |
| Hardware | ROG Strix G17 | ROG Strix G15 |
| Processor: | Intel Core i7-10750H / 2.6GHz up to 5.0GHz | Intel Core i7-10750H / 2.6GHz up to 5.0GHz |
| Graphics | GeForce RTX 2070 (8GB GDDR6) | GeForce RTX 2060 (6GB GDDR6) |
| Display | 17.3-inch FHD (1920×1080) | 15.6-inch FHD (1920×1080) |
| RAM | 16GB | 16GB |
| Storage | 1TB SSD | 512GB SSD |
| Battery Life | More than 5:30 Hours | Around 5 Hours |
| Weight | 6.16lbs (2.79kg) | 5.3lbs (2.4kg) |
| OS | Windows 10 Home | Windows 10 Home |
Programming
Each laptop size has its unique characteristics. The best laptops for programming are essential tools. They must be portable and easy to carry around. If the person is required to code the code and test it, they don't need a powerful laptop.
Laptops that have great RAM must also be equipped with the most recent multi-core processors. These laptops should also be able to compile the code faster and more efficiently. This type of laptop is ideal for complex tasks as it takes very little time. The best laptops for programming tasks are 15-inch and 17-inch laptop screens. The best laptops can run websites and games as well as apps.
Its 15-inch screen provides high performance. It is eye-catching and has a beautiful design. Some people prefer 15-inch laptops. The Dell XPS 15 laptop is not powerful enough to program. This laptop is the latest flagship from Dell. It packs many modern components in a slim and light design that attracts buyers' attention.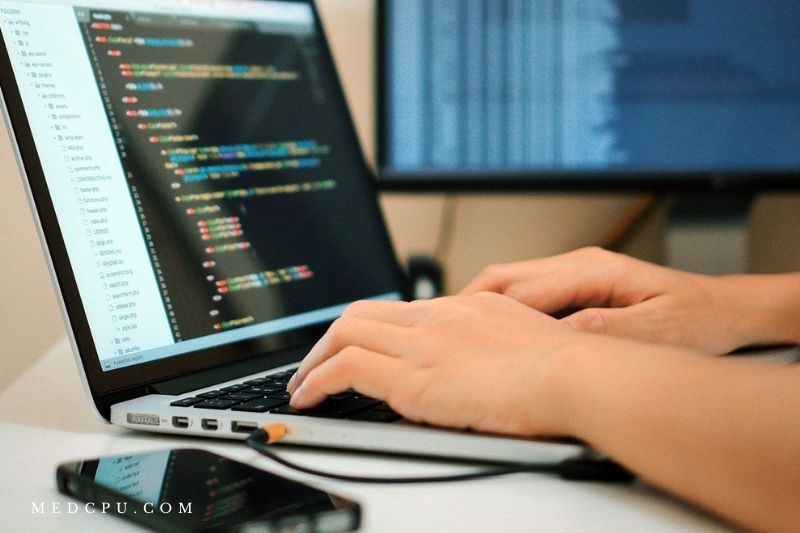 The Dell laptop features a 15.6-inch screen and high resolution. This makes it an ideal choice for graphic designers. This laptop is best for people who want to purchase more efficient, high-performance laptops for various purposes. The market has been flooded with the most powerful and efficient components. It also comes with graphic cards in several configurations.
This means that it can compile code exceptionally quickly, making 15-inch laptops the ideal choice for programmers. Its GPU will also be helpful to game developers. Its performance is perhaps the best. This laptop has long battery life. This means that people don't need to be tethered to their desks to use this powerful laptop.
>>> Read also 13 Vs 15 Inch Laptop comparison
Gaming
For gaming, most people prefer 17-inch systems. The problem is that a 15-inch screen will require an external monitor. It can be difficult and time-consuming to adjust while gaming and all layout organization. My recommendation is to buy a 17-inch laptop screen for gaming. It has an outstanding balance, and people love gaming on it.
A larger system will also have better heat management. A 17-inch system is the best choice for gaming. This is because it doesn't require an external monitor. A bigger screen size provides better visibility. A larger screen can contain more sections or rooms for hardware.
It is ideal for greater visibility and has multiple rooms to cool high-powered graphic processors. It's the best choice for gamers who need a high-performance graphic processor with large panels. A 17-inch screen system has more space for hardware installation. A 17-inch screen has more RAM than a 15-inch monitor.
It also has powerful features that increase the laptop's performance, such as high speed and memory. These laptops have more benefits than 15-inch laptops, but they are heavier and bulkier than 15-inch laptops.
Many users are reluctant to buy larger screens. These laptops can be cumbersome and space-consuming for travelers. The size of the laptop is determined by individual needs and depending on the task.
Our top Picks For 15 inches vs 17 inches Laptops
ROG StrixG15
ASUS ROG Strix G15, as the name suggests, comes in an oversized 15.6-inch chassis. It features the Core i7-10750H processor and the GeForce RTX2060 GPU. The 16GB RAM is paired with a 512GB SSD. It also has a 5-hour battery life.
It is 5.3 lbs (2.4kg) lightweight and has a 15-inch FHD display at 1080 resolution. The ROG Strix G15 has a 240Hz refresh rate and a lightning-fast 3ms grey to gray response time. ASUS chose the Dual n-Blade ultra-thin fans for its cooling system. The blades have 83 spins, which improves airflow. Meanwhile, the self-cleaning thermal modules keep dust away.
The ROG Strix 15 is one of the most powerful gaming laptops. The ROG Strix G15 can run AAA games at high settings without any stress and can run modern AAA titles at extremely low settings. SSD storage with 6GB of GDDR6 VRAM guarantees stunning visuals.
Its sRGB color gamut range productivity is 64%, slightly less than the affordable gaming laptops. It also has a low brightness rating of 251 nits, which is lower than the industry standard of 264 nits.
ASUS ROG Strix G17
ASUS ROG Strix G17, a larger version than the Strix G15, is available. It uses the same Core i7-10750H 10th generation CPU that offers a closed range between 2.6GHz to 5.0GHz. This one features the RTX 2070 graphics card with 8GB of GDDR6 RAM. For smooth gameplay, you will also need 16GB of RAM. This is combined with 1TB SSD storage.
The 17.-inch gaming laptop is 6.16 lbs (2.79kg) in weight and has a 5-hour battery life. The native 1080p resolution is offered by the display, which is a 17-inch FHD panel. ROG Strix G17 has a fast refresh rate at 144Hz and a response time that is just 3ms.
The cooling system keeps your laptop cool and is fantastic. The cooling system allows you to play long games without worrying about overheating. However, when the system is stressed, the fan makes a loud noise of 53dB(A). It is quite loud, and you will need headphones.
The ROG Strix G17 is capable of running all the most recent games. The CPU-GPU of the ROG Strix G17 brings out the best in this gaming laptop at 17 inches laptop screen and delivers stunning 1080p gameplay. The IPS-equipped screen provides a brightness of 300 nits with no flickering or PWM flickering. This is an excellent choice among the top 17-inch gaming laptops available for professional-level gamers.
>>> Read more: How To Build a Gaming Laptop?
FAQs: 15 Inch Vs 17 Inch Laptop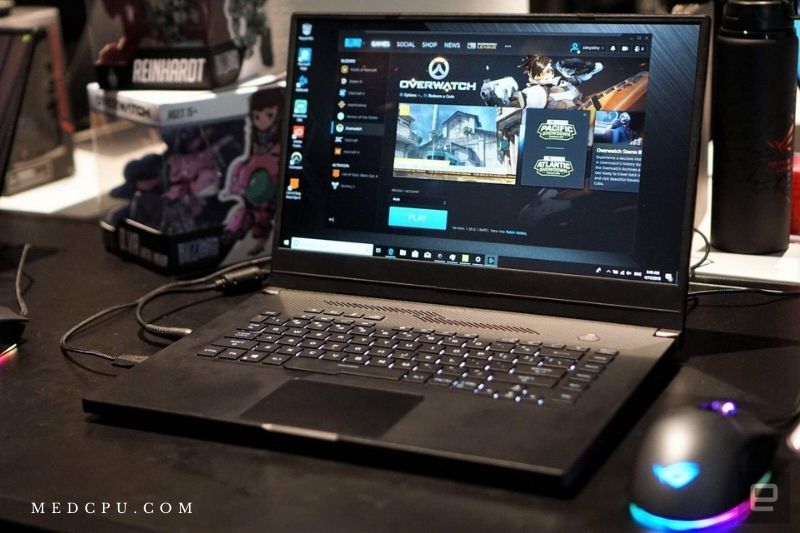 Is 15 inches a good size for a laptop?
15-inch laptops are a good size for someone looking for a cheap laptop. However, if you have a lot of money to spend and need a device with a large screen for working on projects, a 17-inch laptop is a better choice.
Is 15-inch or 17-inch better for gaming?
It really depends on the game type, the graphics card, and the size of the screen. If you're playing games like Counter-Strike, League of Legends, or Minecraft, then the size of the screen won't make much of a difference, but if you're playing newer games that require more graphical power then you'll want to stick with a 17-inch laptop.
Is a 15-inch laptop too small?
If you are considering buying a laptop, you should consider what size is right for you. If you are planning on taking your laptop with you on the go, it may be best to purchase a 15-inch laptop.
A 15-inch laptop screen can still be compact and will provide you with the mobility that you need. If you are primarily using your laptop at home, you might want to consider purchasing a 17-inch laptop.
Do 17-inch laptops have better cooling?
No, laptops of any size will need to be cooled. Laptops with 17-inch laptop screens are usually thicker and heavier than smaller laptops, which means they have more fans to keep them cool.
What is the largest screen size for laptops?
The largest screen size for laptops is 17 inches. The 15-inch laptop screen size is the second-largest and the 13-inch is the smallest.
What does the screen size affect?
The screen size of a laptop can affect the amount of time it takes to type something on the keyboard, the size of the text, and what you can fit on the screen. For example, if you have a smaller screen, it will be hard to see anything on the other side of the screen. This can also make it difficult to scroll through a document or website.
Why is a higher resolution better for a gaming laptop?
For a gaming laptop, a higher resolution is an important factor for a smooth and enjoyable experience. The higher the resolution, the sharper and more realistic images will appear on the screen. However, with a trade-off being battery life, a high resolution may not be the best option for a gaming laptop.
Conclusion
There are many factors to consider when choosing between a 15-inch and 17-inch gaming laptop. For gamers who are on the go, prefer a larger screen for easy visibility, or are more budget-conscious, the 15-inch laptop may be the better choice.
For some power-hungry gamers who are looking for a rig that will play all the latest games, the 17-inch laptop may be the better choice.
Thanks for reading this post on medCPU. I hope you find it useful. If you have any comments, please leave them in the comment section below. I will be glad to answer your questions or concerns.
Thank you for reading!
Video: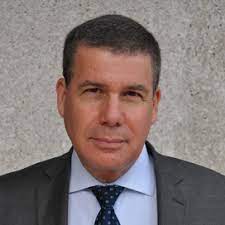 Eyal Ephrat serves as the co-founder and CEO of medCPU.com, where technology is making significant strides in the field of medicine. Through his experience in purchasing PC and laptop equipment and various other tech products, Eyal Ephrat contributes valuable insights to medCPU's mission.